Surreal Art Sculptures by Desert Winds – an art exhibition blurb would use this by-line.
And her art is on show – forever, at the White Desert in Egypt.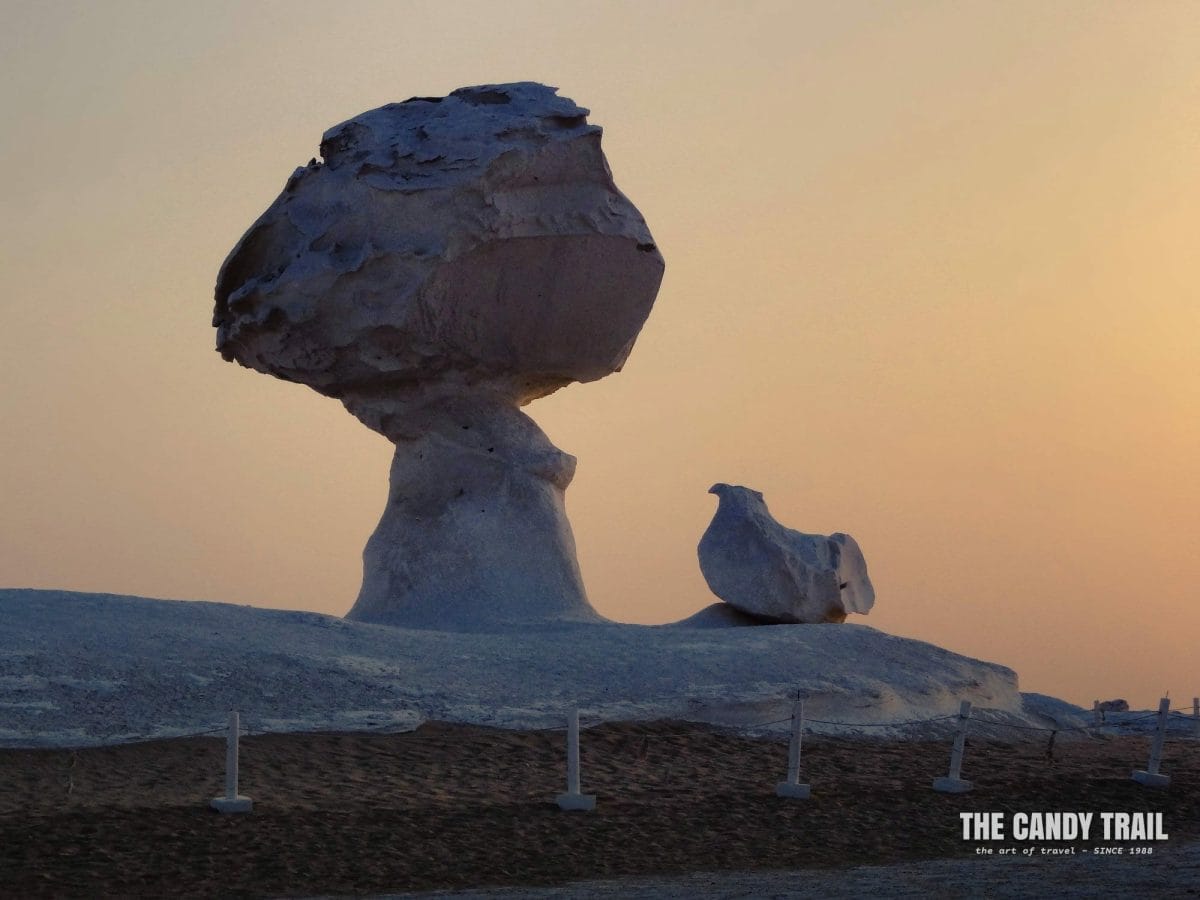 However, this mysterious landscape artist is Mother Nature.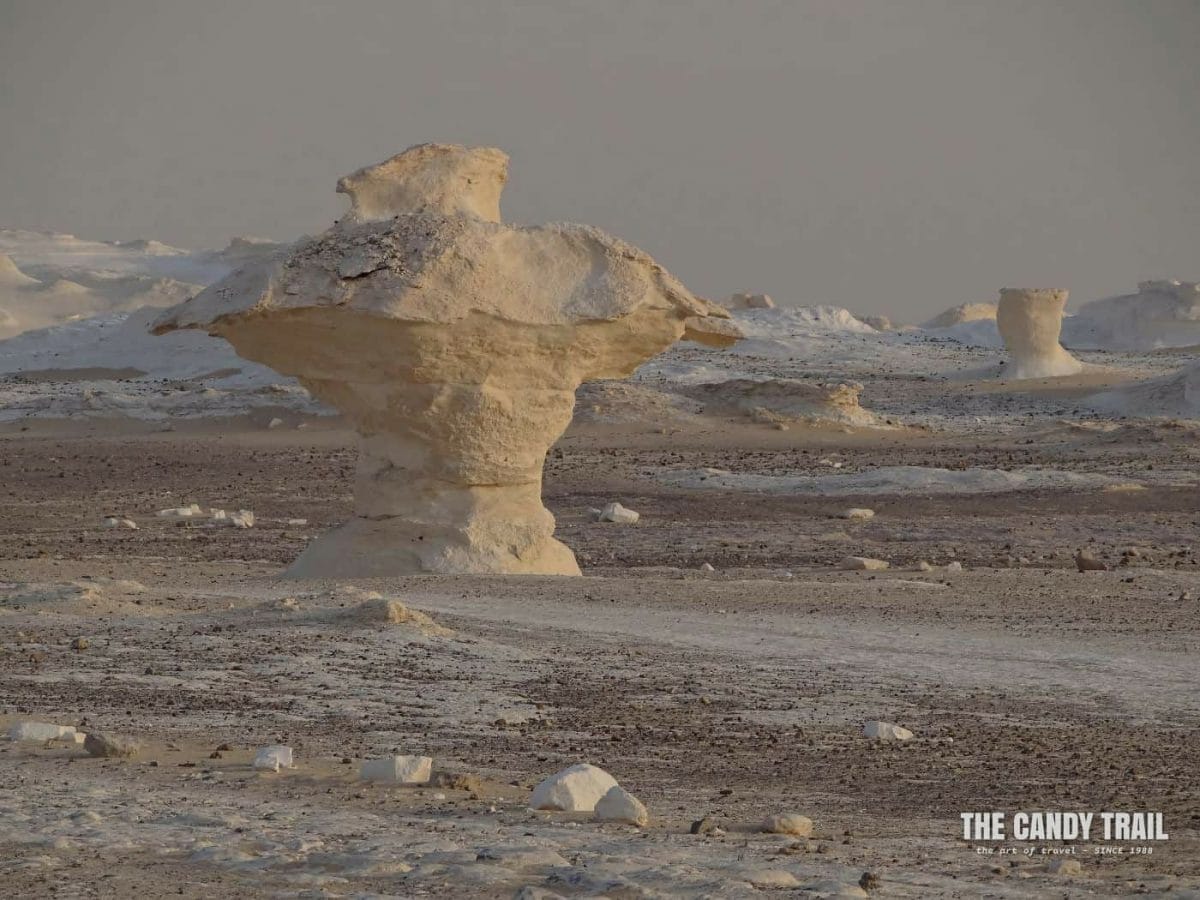 ---
Touring the White Desert in Egypt – Travel Advice
---
WHERE TO BOOK A TOUR: Unless you're pushed for time, it's cheaper to organize the trip once in Bawiti (Bahariya oasis) rather than in Cairo.
PRICE OF THE TRIP: The lowest I heard was 250 LE per person – within a group and excluding park fees. (There are a number of operators – so I won't single out any and you have some room in which to bargain, since they may over-inflate the price to begin with).
WHAT'S INCLUDED IN THE WHITE DESERT TOUR: 4WD Transport; dinner + breakfast, maybe lunch; mattresses, sleeping bag, blankets.
WHAT ISN'T INCLUDED: Depends on your tour but on mine, the following were not included in the tour price:
National Park fee: $5 or 35 LE + 10 LE per night to stay there
Bottled water (buy 2 x1.5 liter bottles)
Tip for the driver – which they expect (and mostly deserve).
THE STANDARD TRIP: You leave early afternoon, camp overnight, and return in the morning of the next day.
You'll stop on route to enjoy a couple of Black Desert vistas and the Crystal mountain, before exploring various highlights of the "old" and the "new" White Deserts.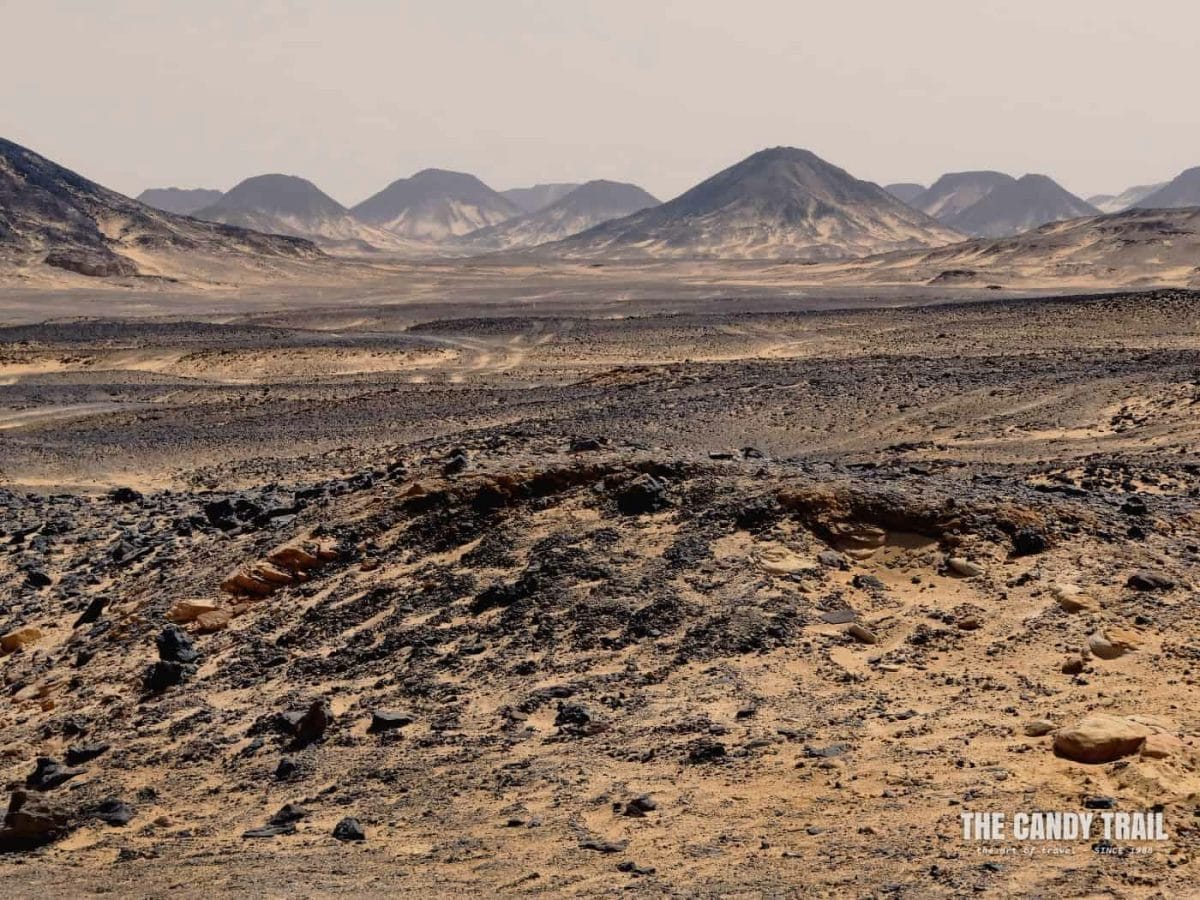 ---
Overnight Camping Tour in the White Desert – Egypt
---
After settling down to gaze up at a million stars … a small sandstorm kicked-in.
Fine grit and dust and suddenly no stars or moon or weird sculptures.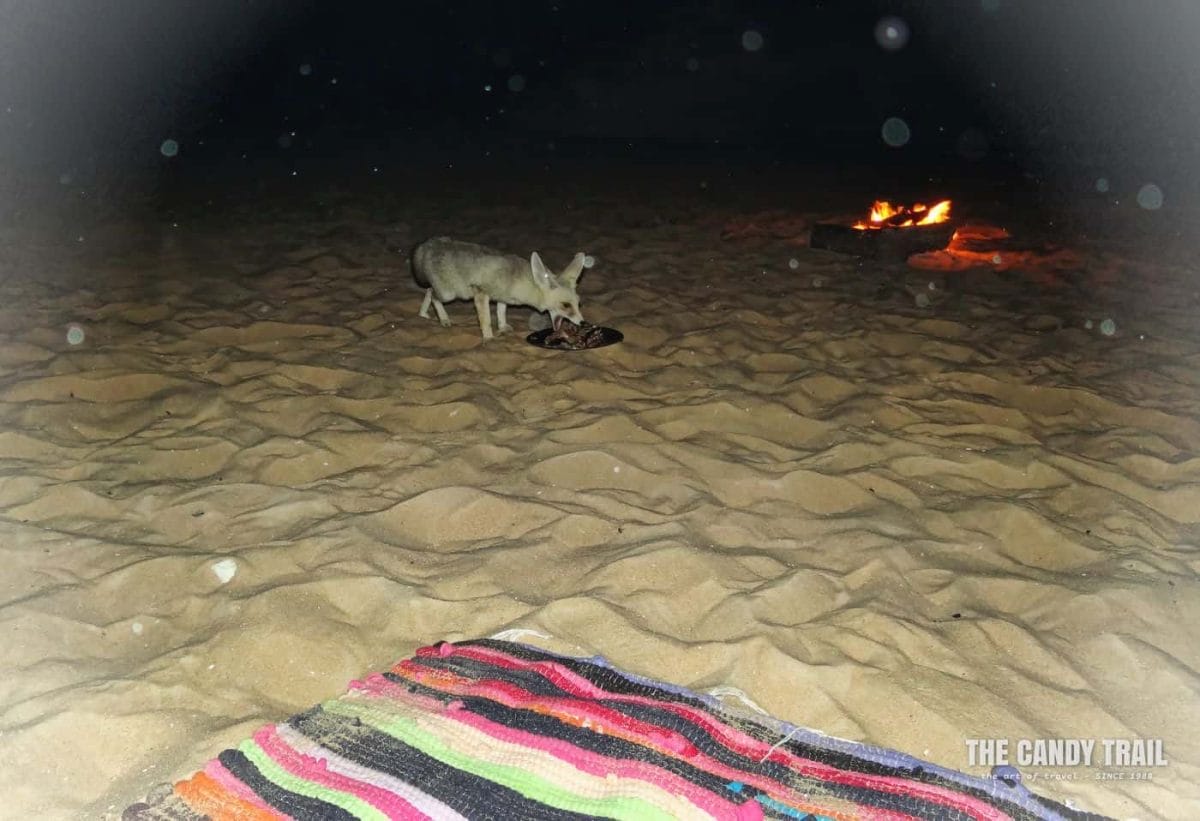 We all moved behind a rug-shelter set-up against the 4WD; as our driver had expected the change of weather at night.
It died down after 2 hours, to settle with a pleasant breeze, again.
Then dawn woke me.
---
Photography of the White Desert in Early Morning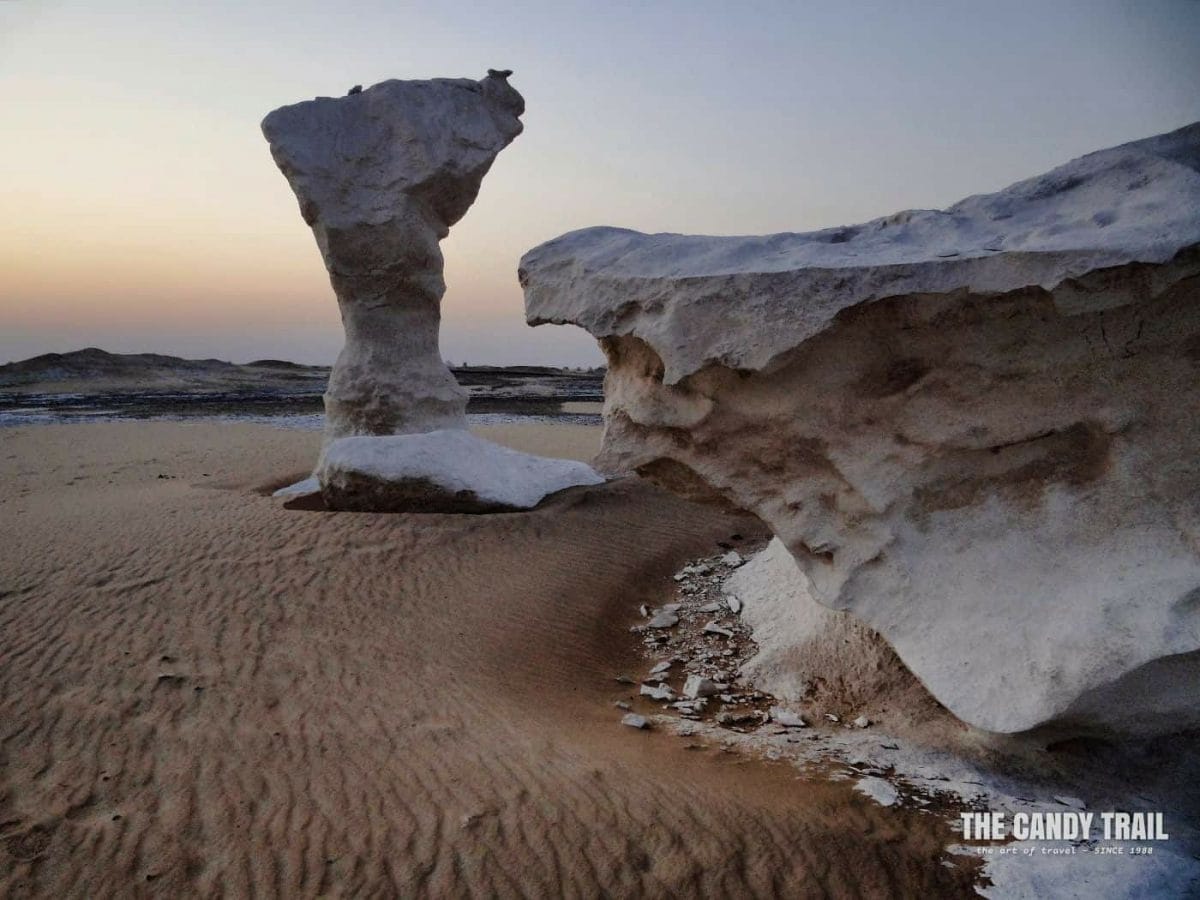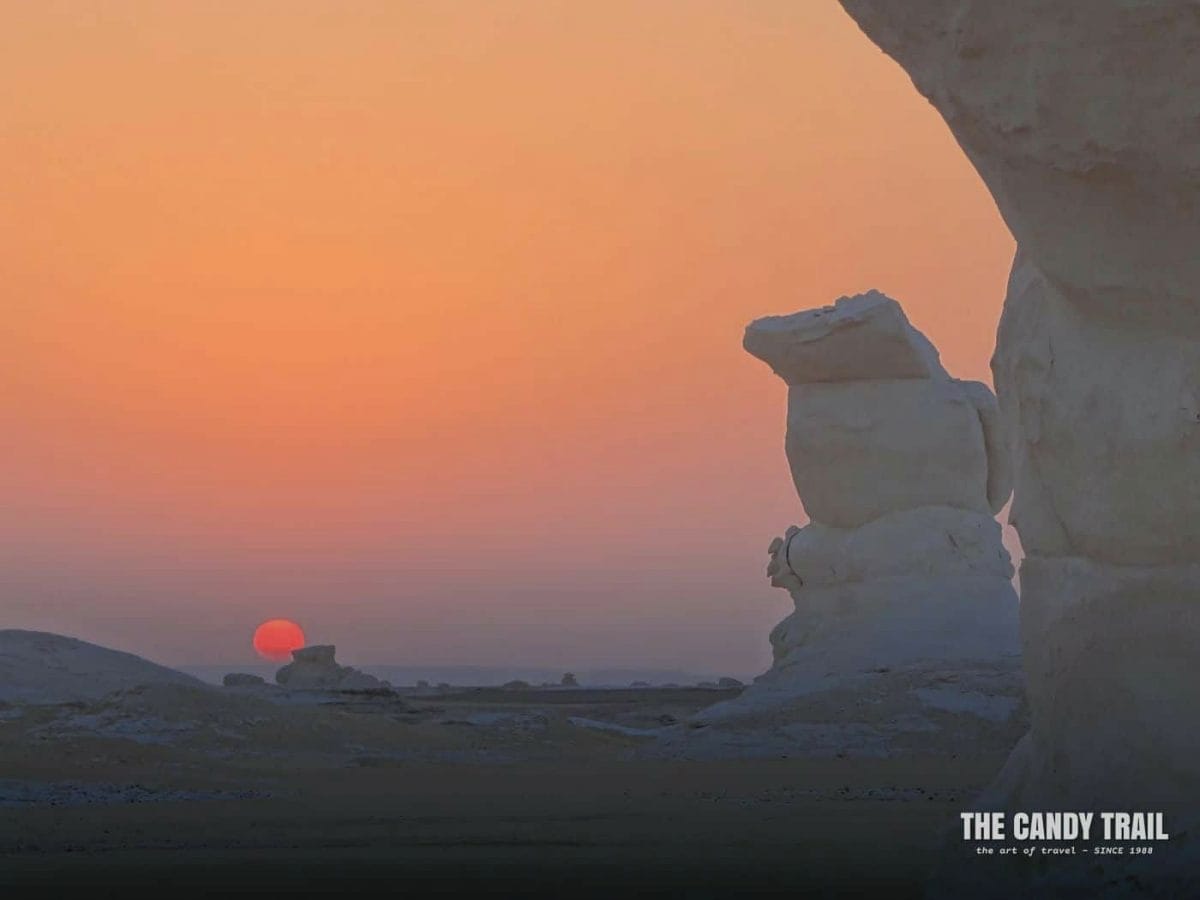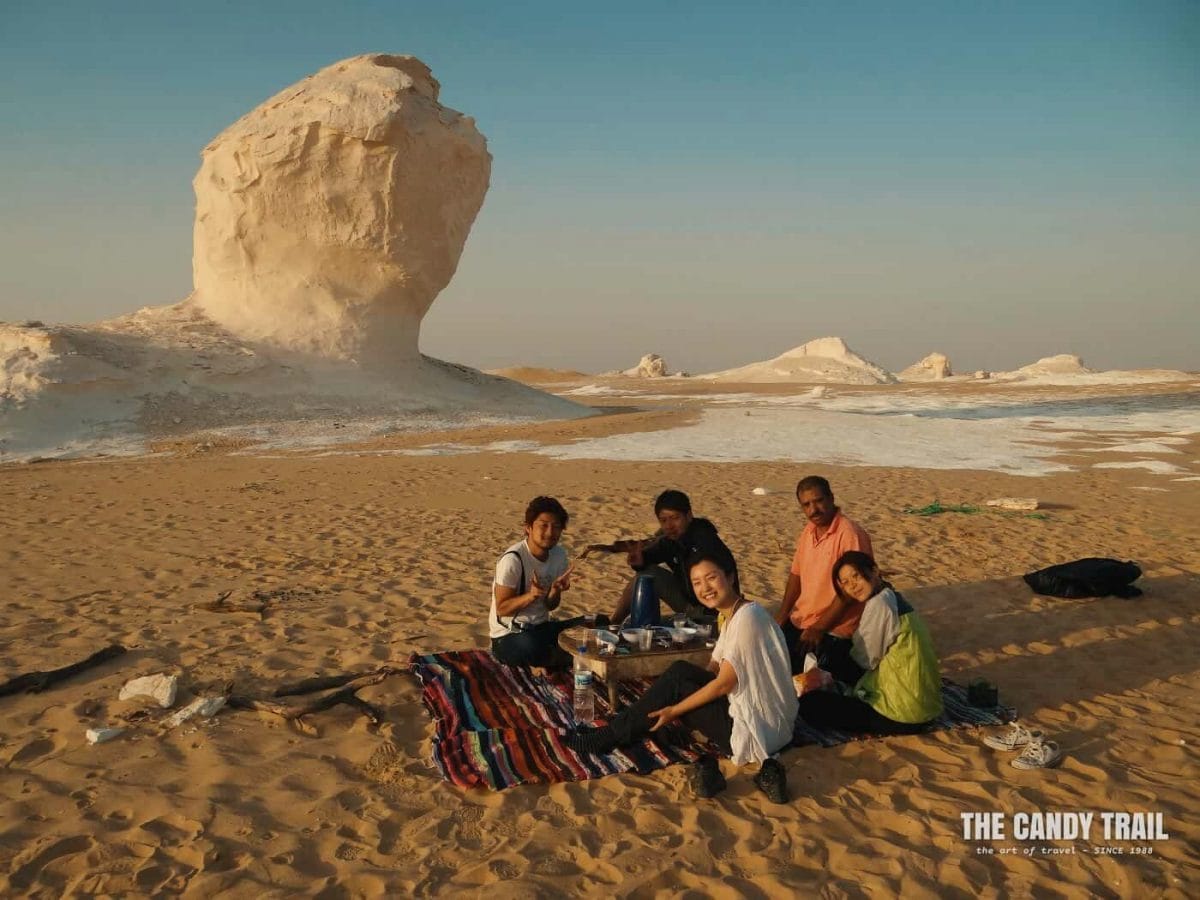 Travels in Egypt – 2013