For a few days we just stared at North Korea.
At three different riverbank sites we parked-up our mini-van, looking to the hauntingly-beautiful mountains of North Korea; shrouded in mist every morning.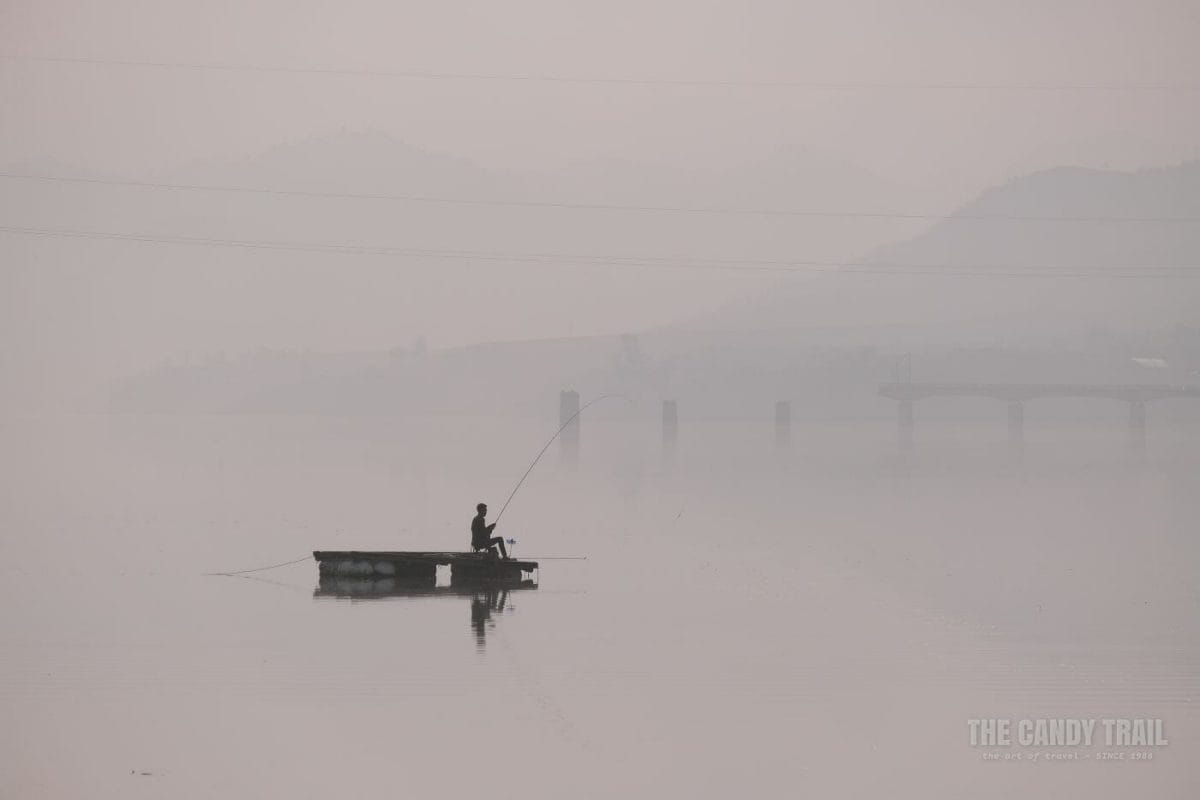 At our favourite camp spot (pictured below) we would wake at 4AM – because that is sunrise here in northern China in Summer.
North Korea hid for hours amid morning mist of the Yalu River.
But slowly, beguiling mountain scenes open across the Yalu River.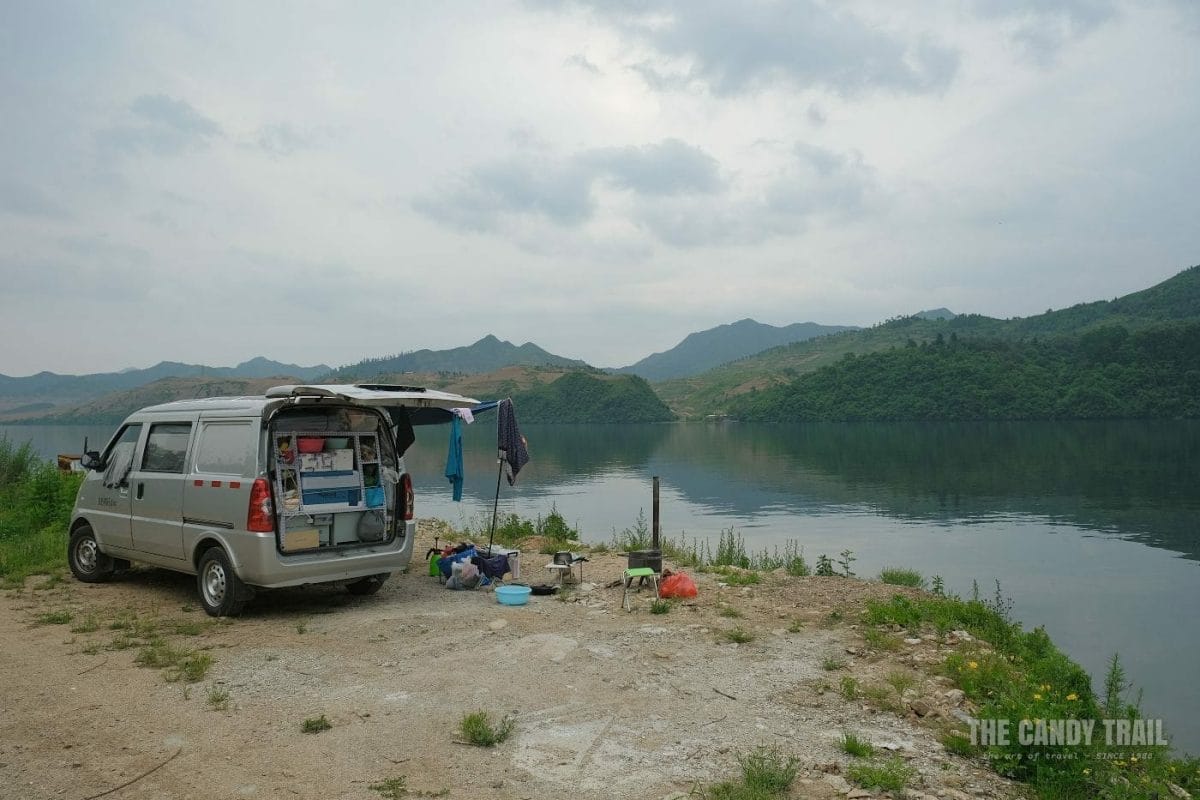 After mist cleared, we sat opposite a DPRK military post. Sometimes small army speedboats zipped along the opposite bank. One day, 2 Chinese navy patrol boats growled up and down the river.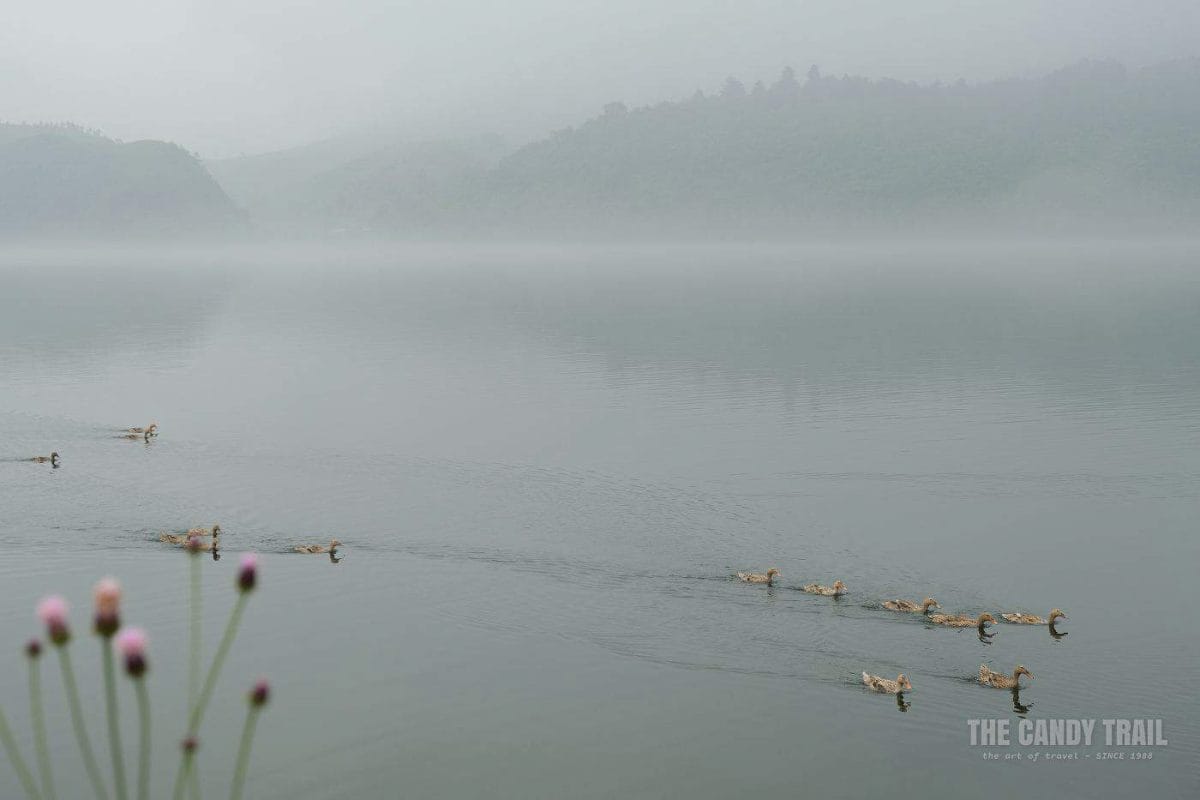 Another day, it was young Chinese men in Olympian rowing practice teams.
But mostly, it was masses of ducks that brought the Yalu River to life.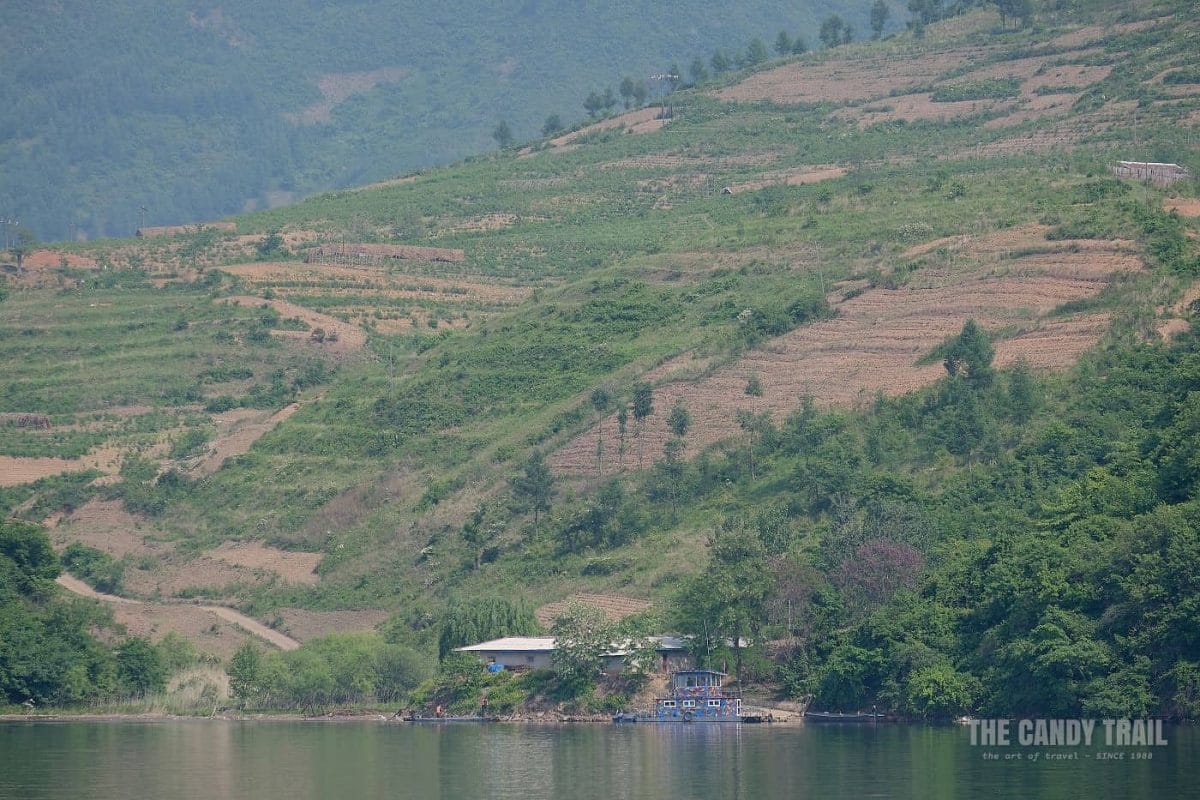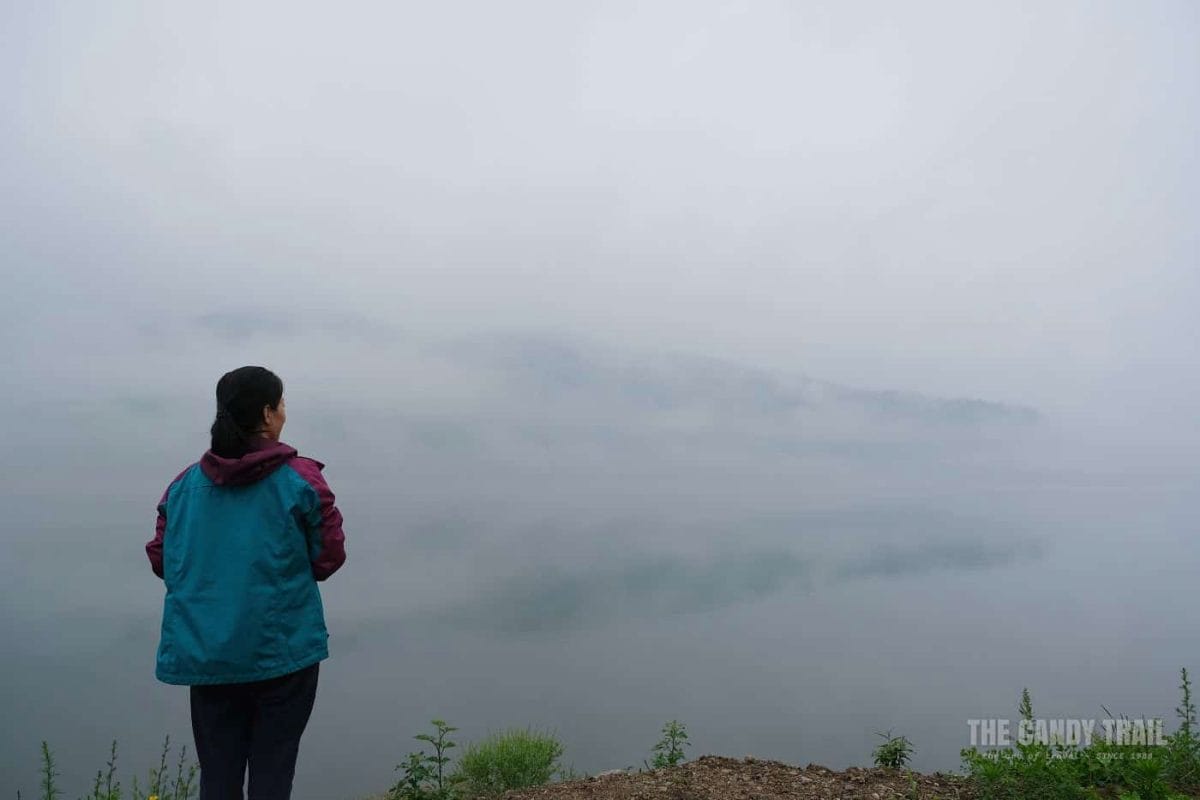 So what could you see of North Korea when the mist lifted?
Apart from beautiful peaks and forest, not much. Ocassionally, a truck, bus or car horn would sound from a hidden dirt road but you rarely saw the vehicle as forest covered most of the route.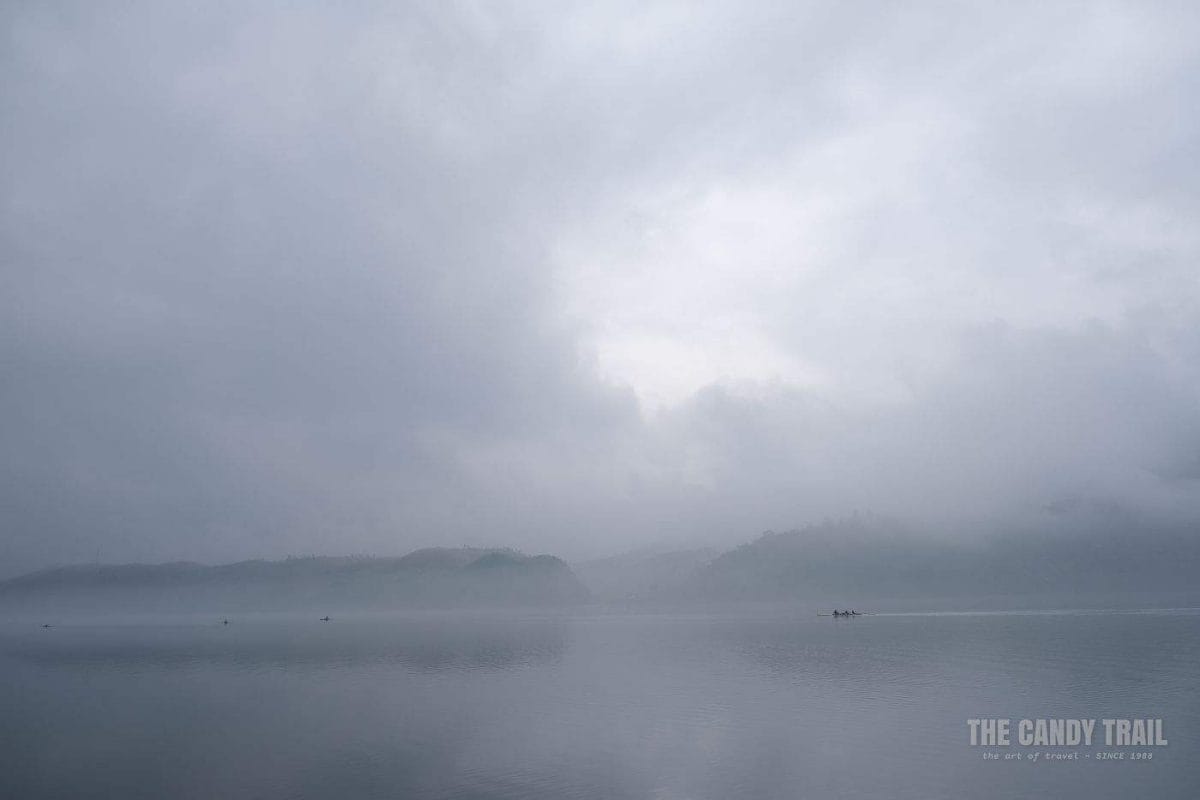 As mentioned, sometimes a DPRK army speedboat left or arrived from that base opposite us, and at night, the tower was the only dwelling with lights on.
The Korean village was in darkness (as I had seen in the countryside of North Korea a couple of years earlier when traveling by train from China).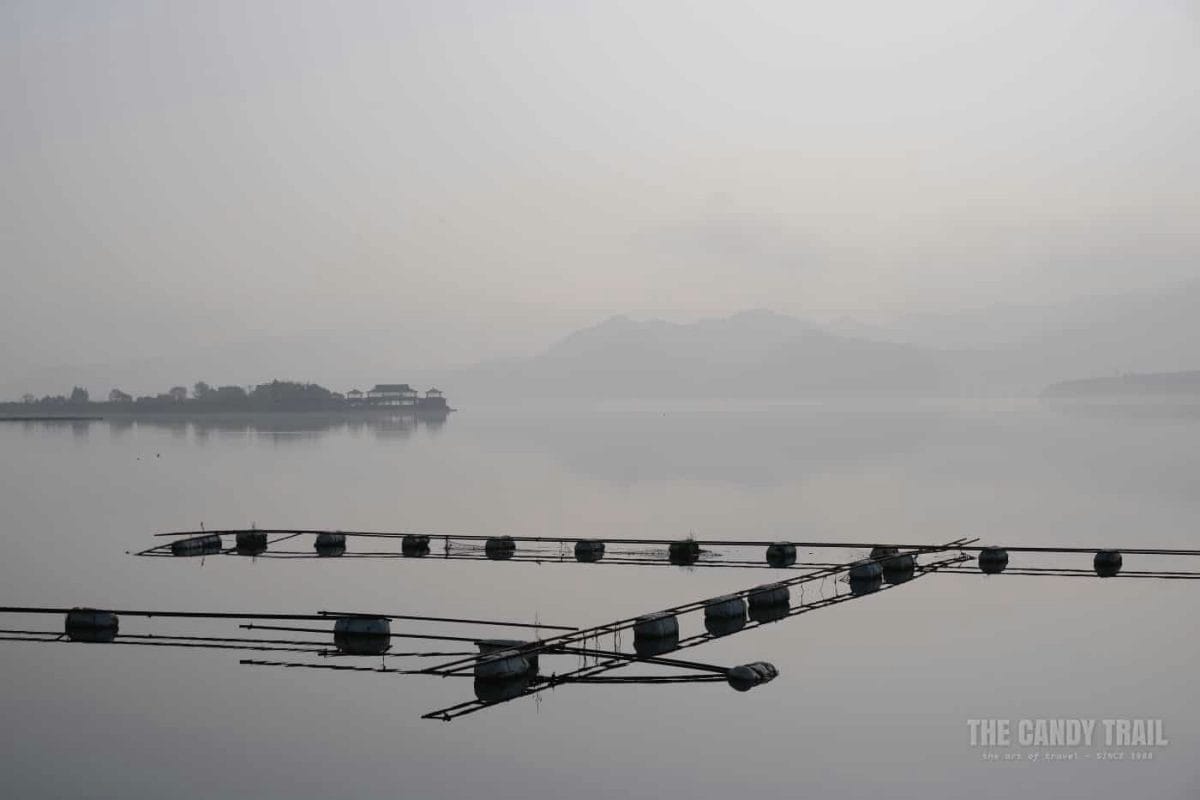 From our viewpoint, the DPRK was clouded by mist much of the day, and cloaked in darkness across the night.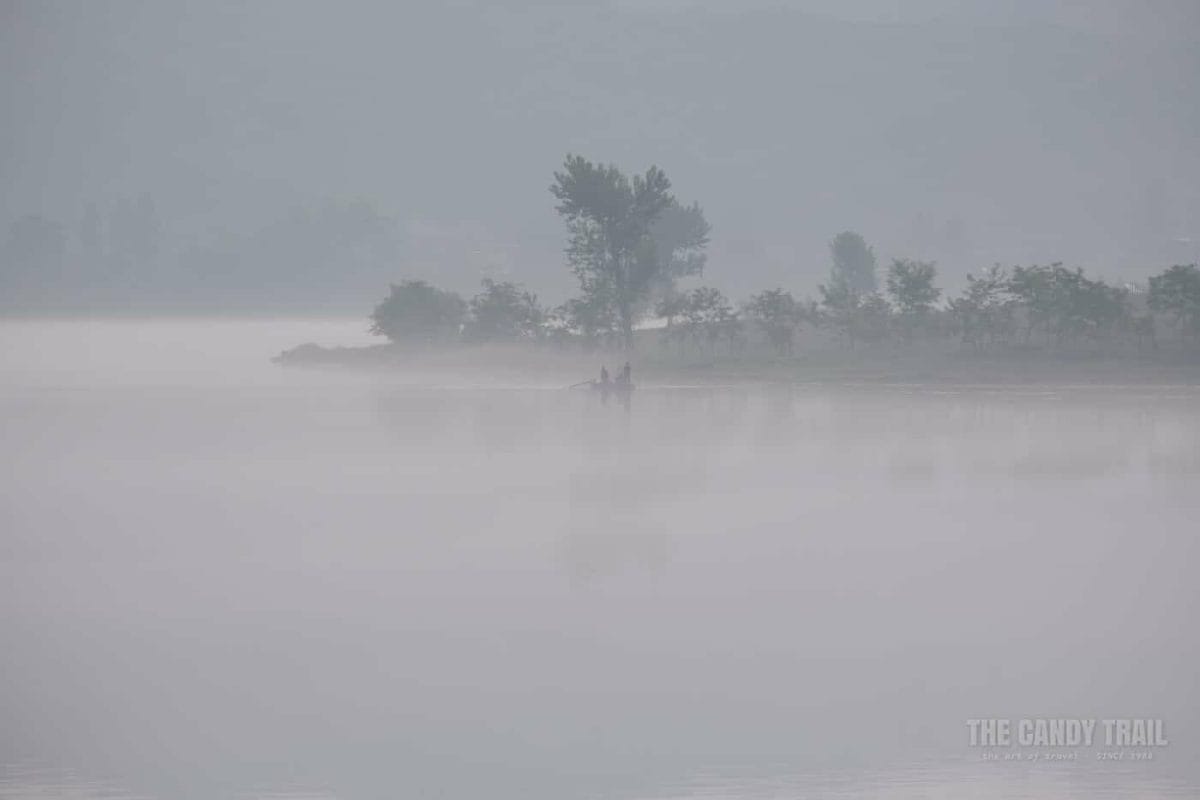 The real North Korea it seems – beyond the managed tours, remains ever illusive.