Issues & Annoyances to be Aware of in Luxor: Stories + Travel Advice
---
CONTENTS:
---
Pushy Salesmen in Luxor
"One minute my friend. Excuse me."
"Hey, you know how much?"
"You need caleshe? Good price for you."
"Gid-day mate – you from Australia?"
And it goes on – cat calls from a thousand voices.
All day.
And all night. Until you shut your door
"Hola Amigo!" "Hey, remember me on the boat?""Special price today – come look. No pressure …"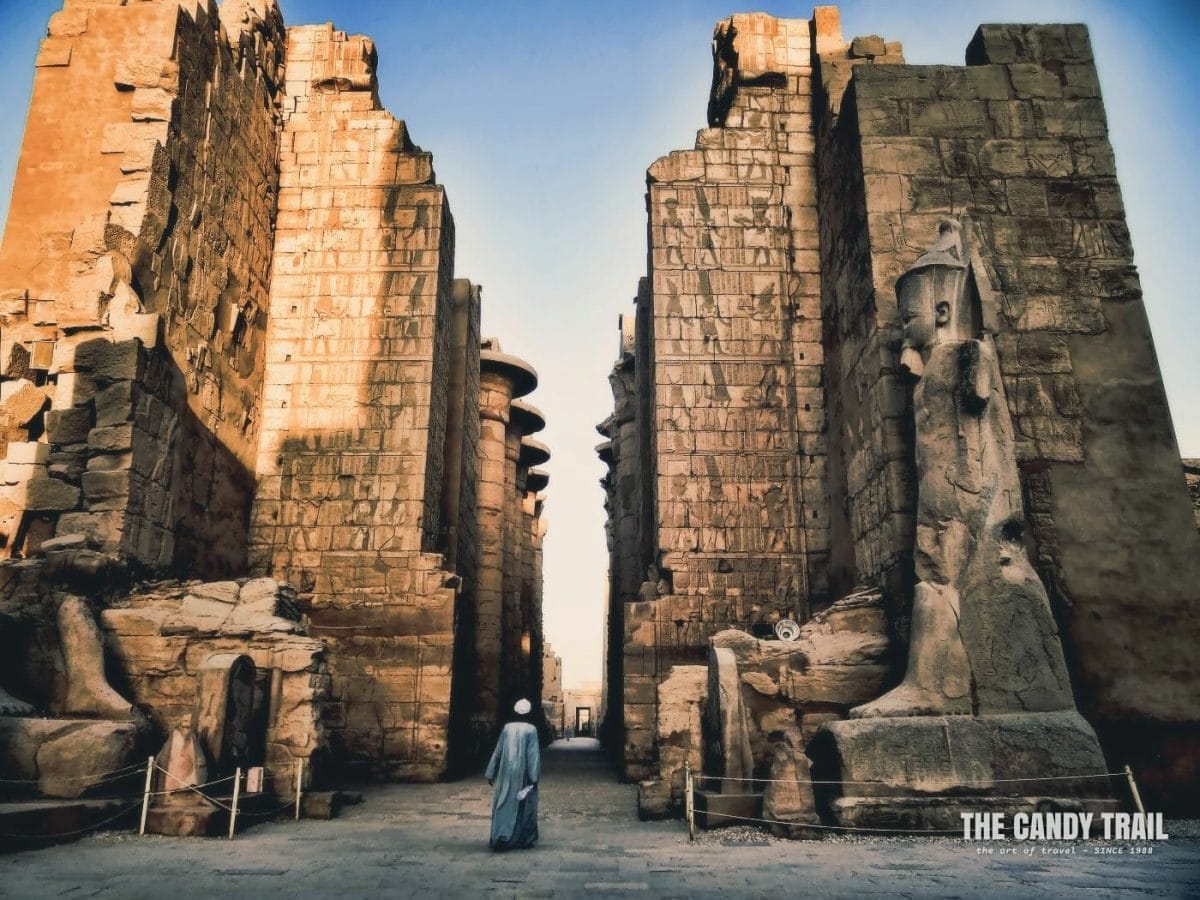 When people think Egypt they think pyramids, the Nile, ancient temples.

And the southern city of Luxor – ancient Thebes – has two out three. Not bad.

But what Luxor also really excels in … is bullshit.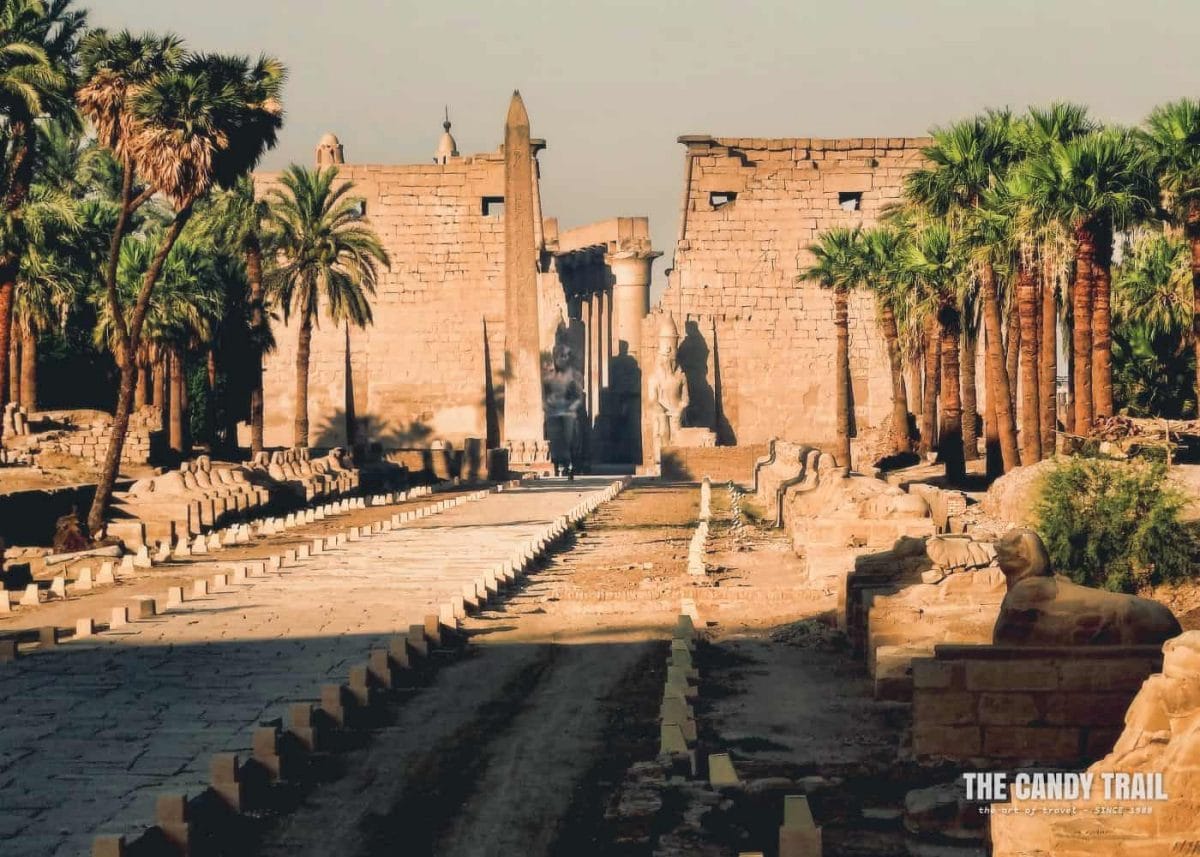 Shallow, intense sales bullshit that is equal to well, let me think … well, there's a handful of places that spring to mind but it seems Luxor tops my current list.
I suppose it's to be expected.
After-all tourists – informed and ignorant – have been flocking for centuries in awe of Egypt's amazing antiquities.
And if there's something to sell then, well the locals find a way.
Off course you can buy pyramids, sphinxes, papyrus paintings and all the usual souvenirs.
---
Offers of Sex and Drugs in Luxor
But there's also sex, catering for older white women.
Russian women are very keen, according to one local.
Drugs too are available: Hashish, grass, even cocaine (- Seriously? Maybe fake).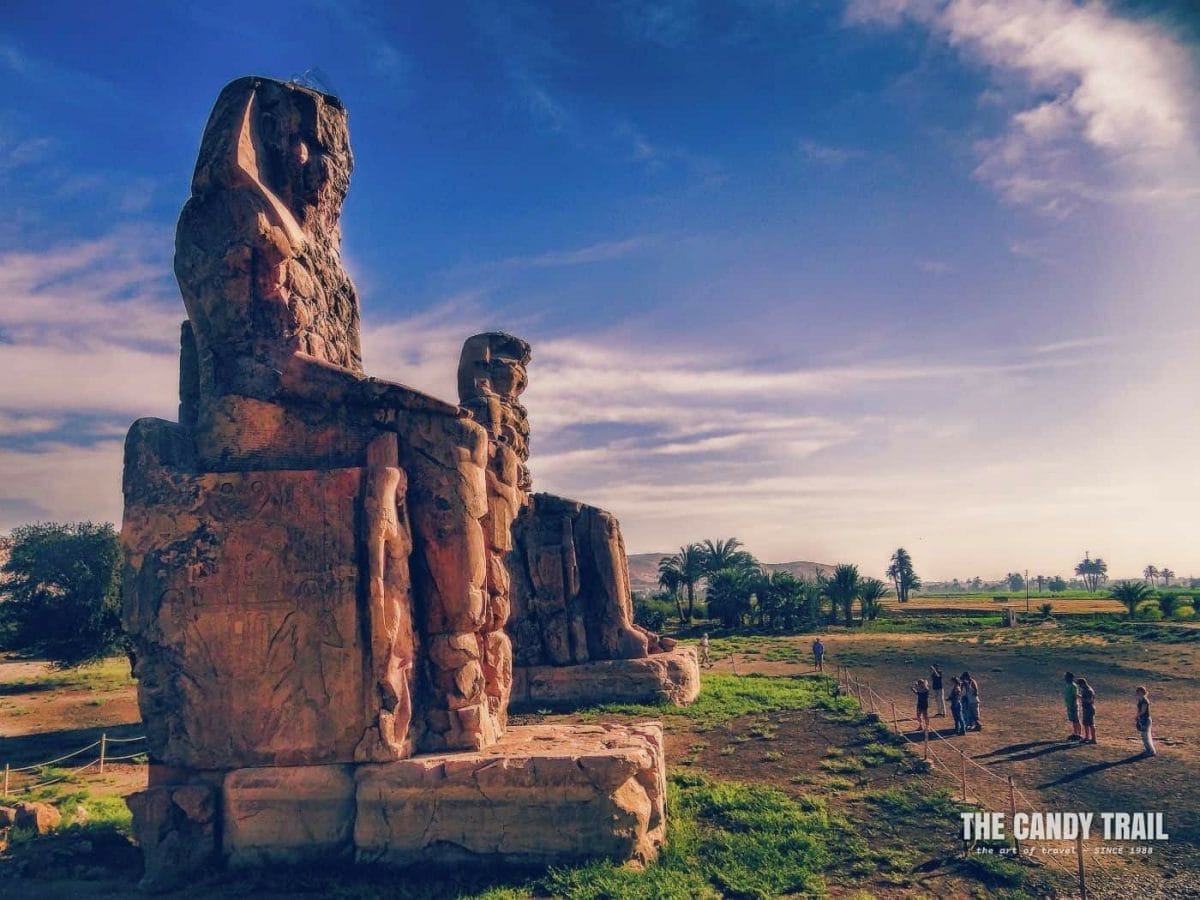 ---
Gay Sex Offers in Streets of Luxor
And if you're gay, you're also catered for.
One night strolling behind the golden-lit Luxor temple on the Nile corniche road, a 14-year old comes up to me on his horse carriage and asks the usual "Want caleshe?" No, thanks. I'm going to eat. "I know good restaurant." No thanks. "You like banana?" What? "I think you like my banana?" No. And as I walk away he shouts out across the road – "Good bum. I have good bum. You like my bum?"
Another evening and a teenager suddenly touches my cock!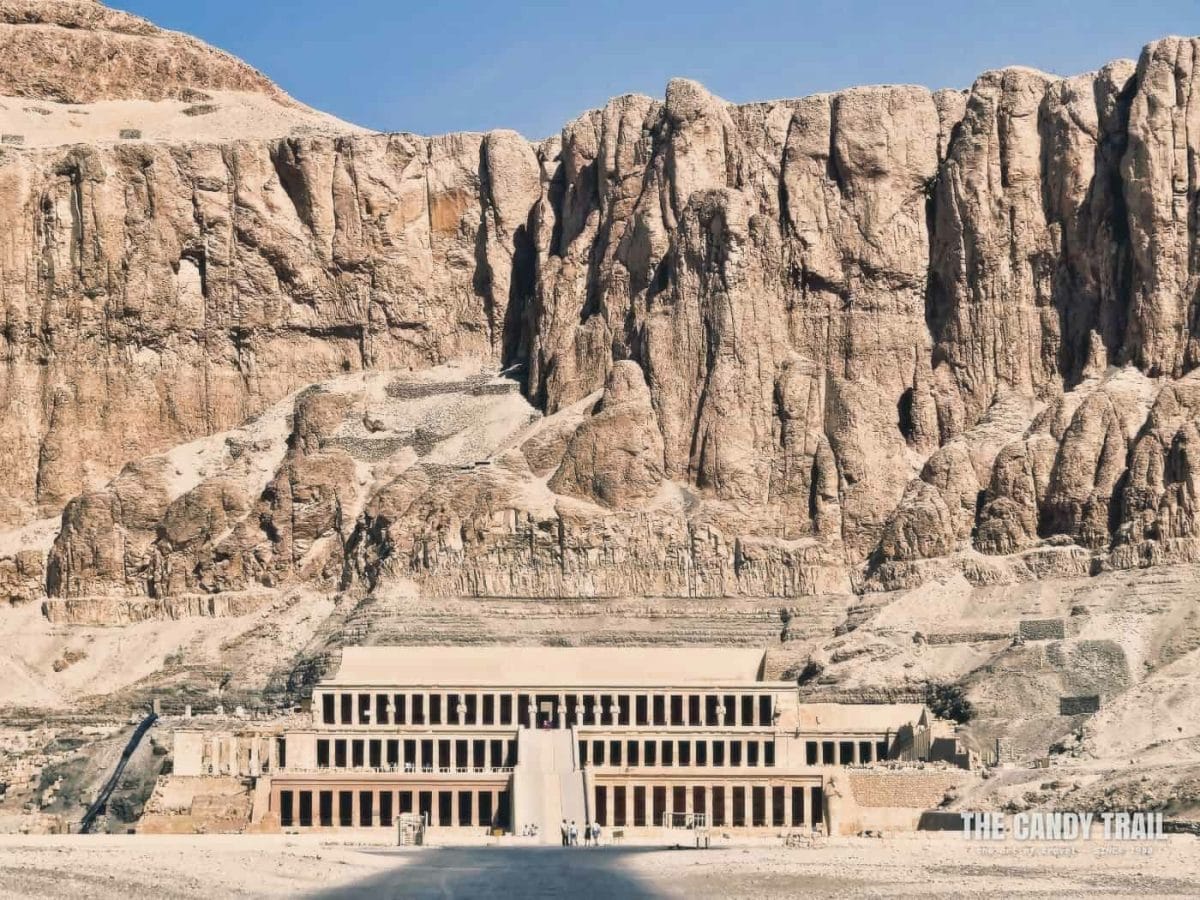 ---
Luxor Annoyances: Purchasing Alcohol
If it's alcohol you want, then it's can be bought from a bottle-shop.
Once you've negotiated a price that isn't too excessive (prices can be stated at 2 or even 3 times more than the same product in Alexandria or Cairo).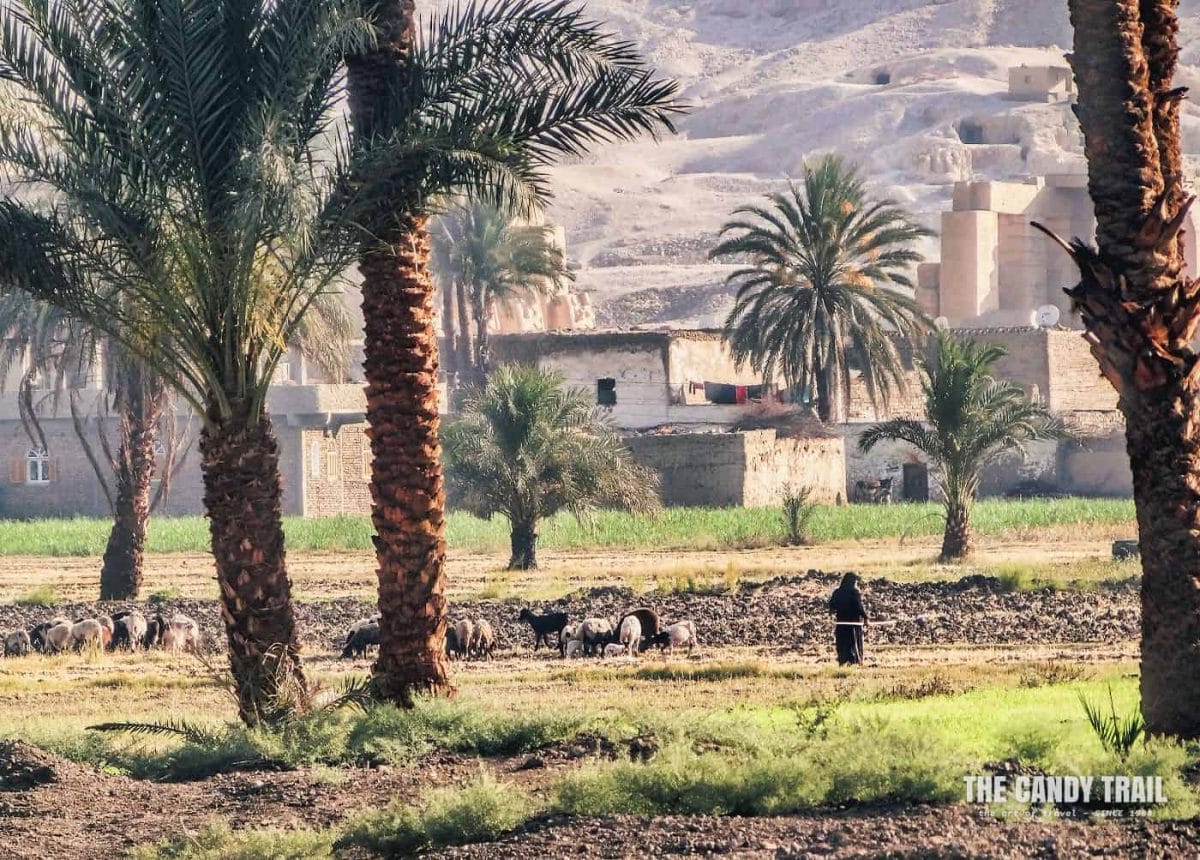 However, the worse alcohol overcharging happens when a caleche – a horse carriage – driver spots you.
He'd ride up alongside when you're 20 meters from the bottle-store.
He says "Why you not smiling? Don't be angry" (even if you are smiling it's simply another come on line to get you engaged).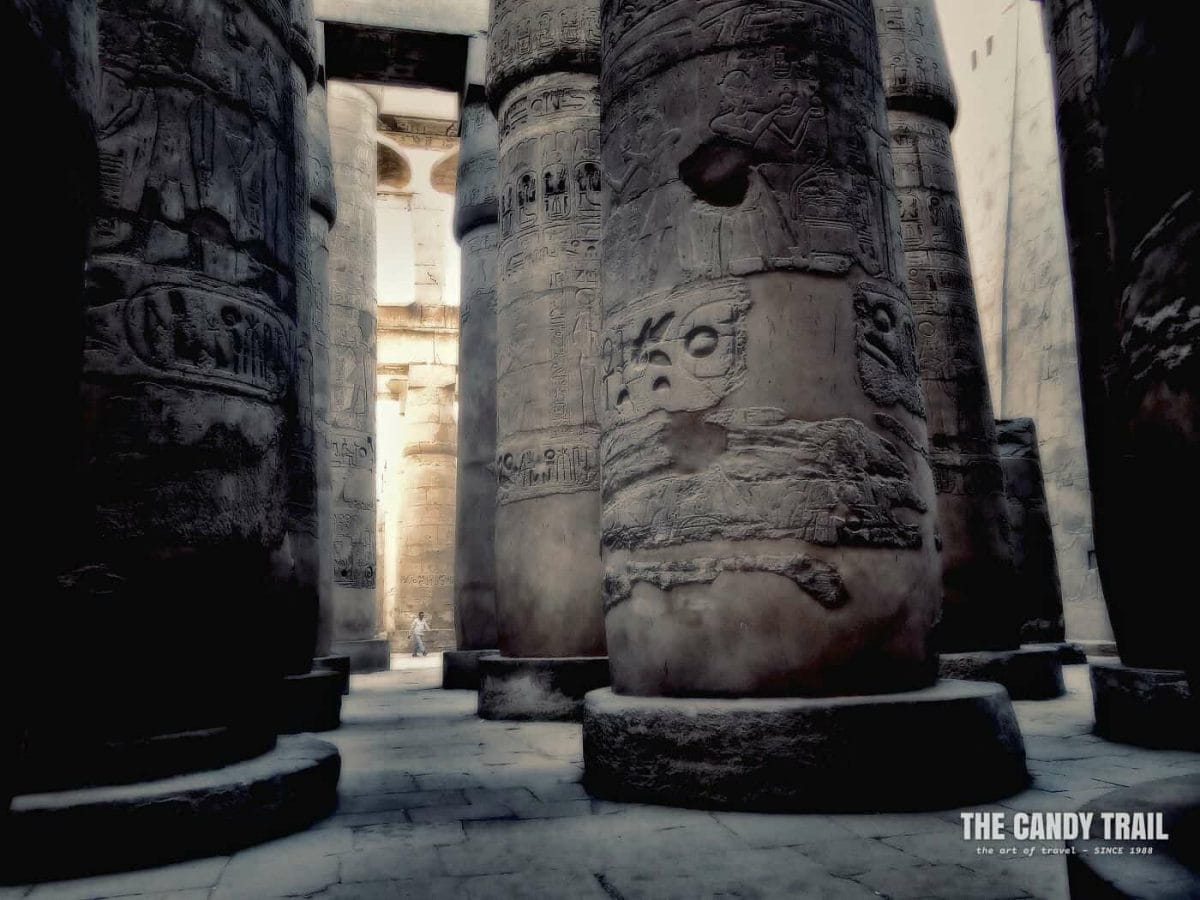 Then he'll say, you want alcohol and lists vasty-inflated prices – like you've just got off the spaceship.
Suddenly he's whipped ahead of you to tell the storekeeper to inflate the prices, cos he's just brought in a new customer!
This exact scenario happened twice, around dusk, on two consecutive evenings in Luxor.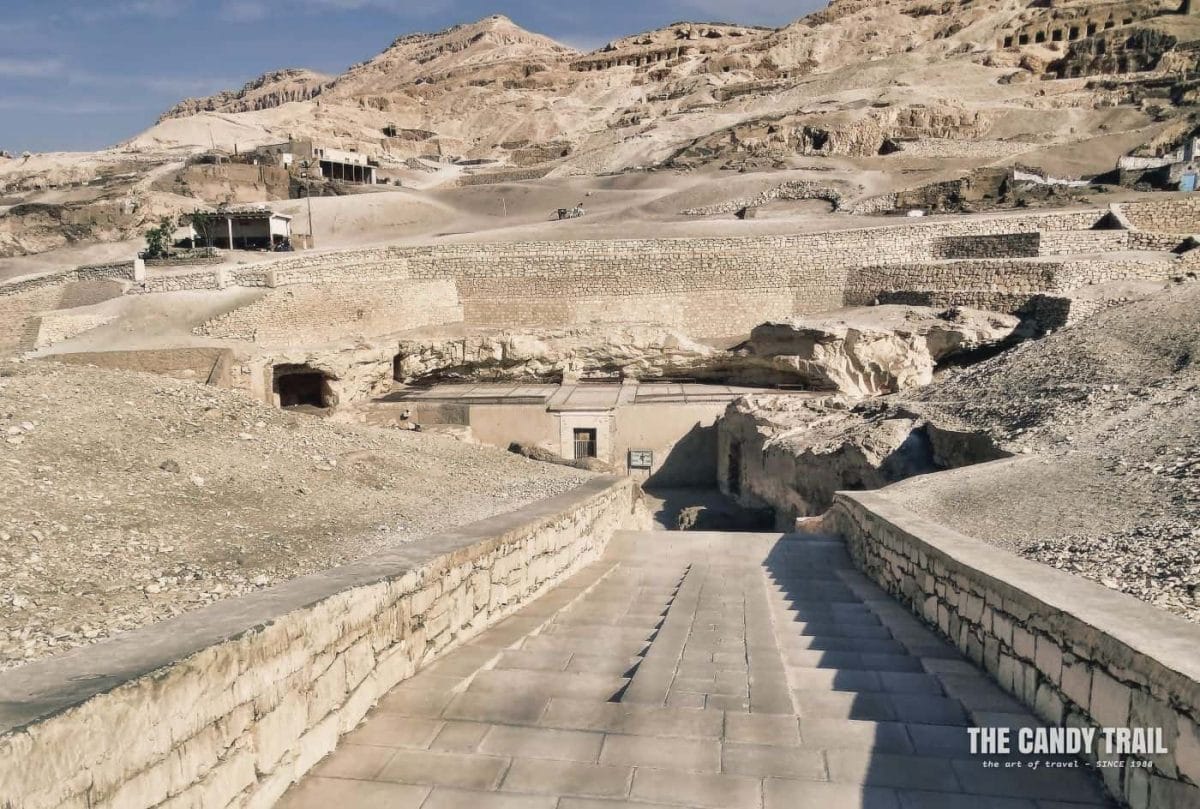 ---
Another Weird and Unexpected Annoyance in Luxor
It's mid-afternoon and I'm exhausted, after getting back from the Hathor Temple at Dendera in a micro-bus in searing heat and after a long journey for such a small distance; I'm walking when a young guy in headscarf shouts to me.
"Hi, friend. Where you from?"
"New Zealand."
"Where you going?"
"I'm going back to my hotel?"
"Can I come?"
"No."
"Why not?"
"I'm going to sleep. I'm too tired to talk, ok."
I walk past and he shouts – "Fu*k you! Fu*k you!"
I just snarl, "Whatever, dickhead!"
Then I stop just beyond him to relieve a stone from my sandal. He approaches. I feel a fight coming.
But he's all nice again.
"Hey, listen. I am friendly. I just want to talk."
"No. I'm too tired."
That's the end of it and I continue walking.
Seconds later he's swishing pass in a commuter minivan, door open shouting "Fu*k you! Fu*k you!"
I just shrug my shoulders and smirk.
Unbelievable … What next?
My immediate impression was that he'd just been dumped by a Westerner, after being exposed as a parasitic violent jerk.

After chatting to a few vendors, initially I felt sorry for them.
(And I still do as I write this in Aswan in 2013. Hassle here also; have averted 4 pickpocket attempts – watch out for "papyrus sellers") – cos the vendors who relied on tourism are now really hurting.
There are very few tourists about compared to the swarms back in pre-revolutionary days.
I mean, I wish I could buy everything, give everything to everyone – but I can't.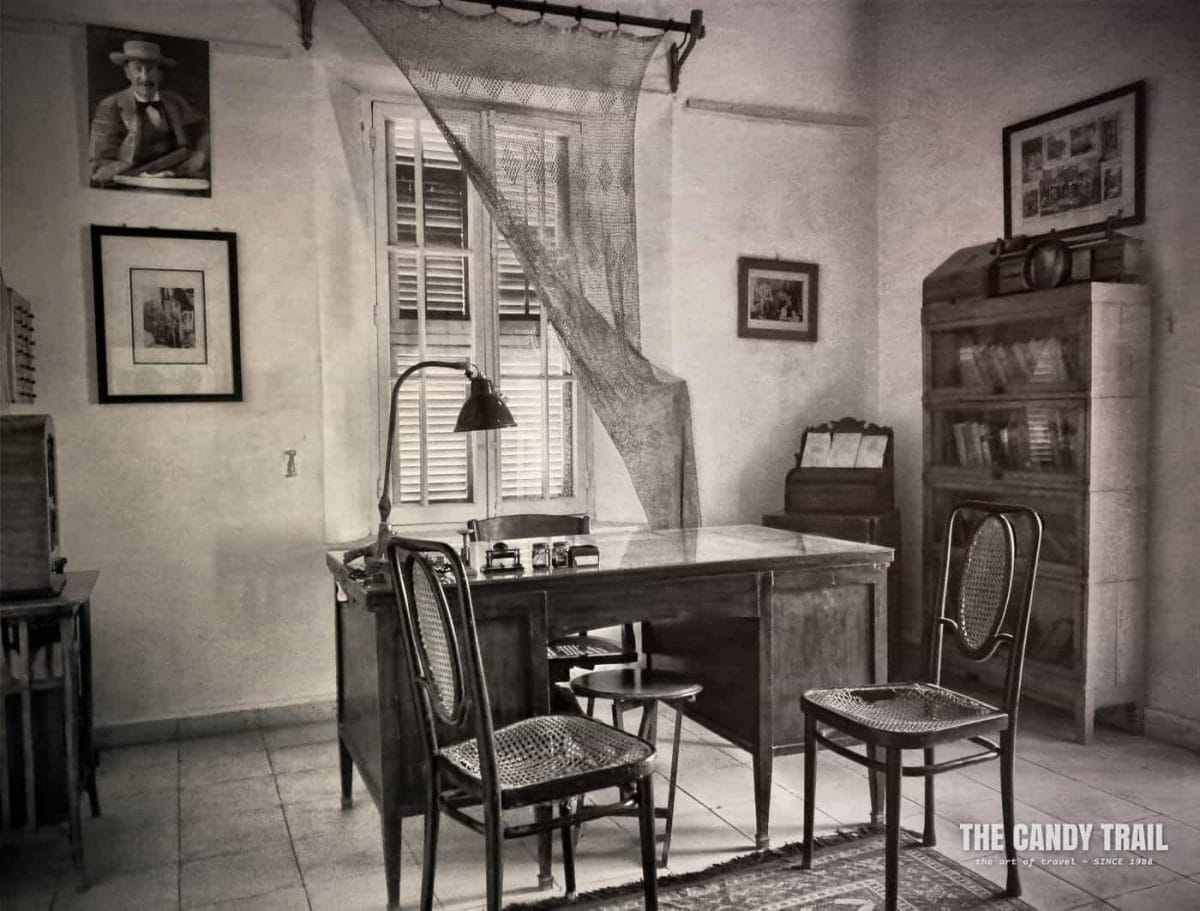 Having said that I believe alot of these guys – yes, there're always male – would use the same ruses in good times too.
Most are harmless, even quite-pleasant.
Others however are rabid dogs and should be avoided.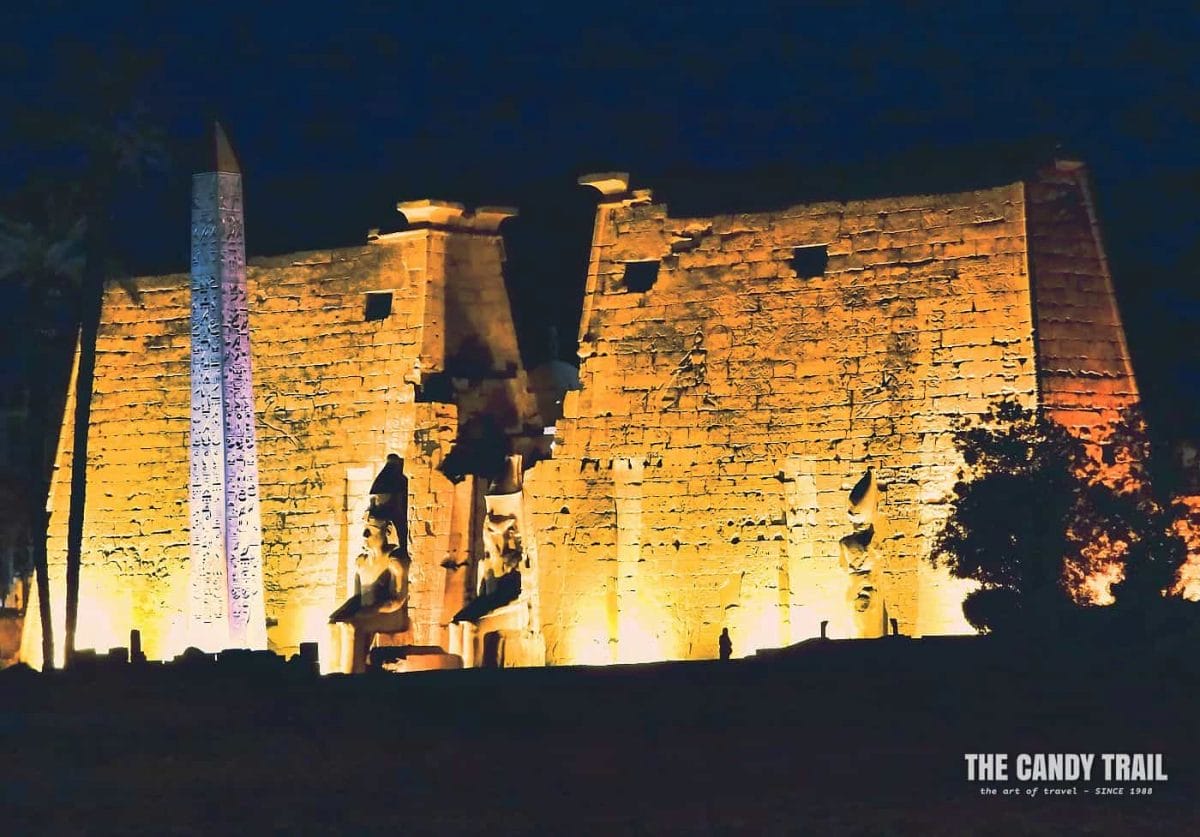 But let me say that I did also meet some decent, sincere salespeople in Luxor (but those impressions are not as interesting as the idiots!).
---
Actually, it's my Second Time in Luxor
And it's gotten much worse.
In fact, I don't recall any major hassles last time.
It was back in 1995.
I was 28 and rode a donkey across the West Bank farmlands and over desert mountain trails to the Valley of the Kings.
I'd teamed up with a Danish guy, and we drank whisky and Coke all the way (during Ramadan; discreetly from large Coke bottle). For me this adventure ended up with a wonderful, 42-year-old Belgium babe.
Yeah last time, Luxor was romantic.
But this time I focused more on monuments, solitude and deflecting offers to relieve me of my money.
Next time, Luxor will be a different experience again.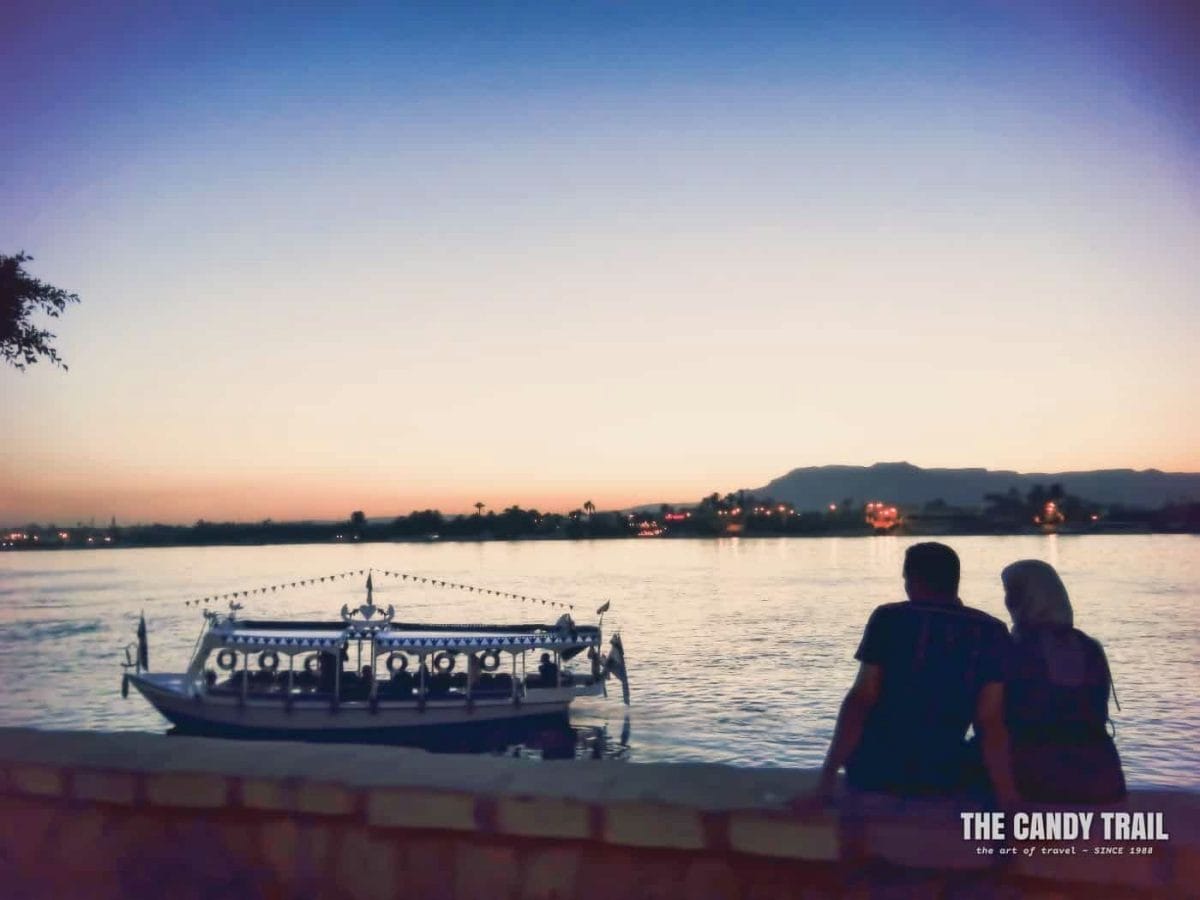 ---
LUXOR TRAVEL ADVICE – Avoiding Annoying Touts
The barrage of selling and hustling all day gets annoying and tiresome fast and being nice to everyone that obviously only wants your money is foolish (and if you're female – then it's your money and your body!)
So what to do?
If not interested in purchasing or chatting then best to ignore them and keep walking.
But others are quite nice and deserve a smile or a Hello or a simple reply in Arabic – "La Soukran" : meaning "No, Thank You".
(But with the latter they are bound to say, "You speak good Arabic" and try and rope you further into conversation.)
Unfortunately, as a last resort, some only understand a snarl or a torrent of abuse.
And I use all methods depending mood or situation.
For (some) solitary travelers a group tour might be the sanest option.
Avoid walking popular tourist streets during the evening (when every jackass hustler is out and about).
Most Luxor sales people seem to think all tourists are from the same tribe – the endless-money tribe.
So whether you're a Rolex-wearing 5-star dude or a scruffy backpacker, the price will always be inflated.
Bargain. Accept. Or move on and find a honest vendor (they are here, too).
Some shop owners refuse to give the real price.
Having said this if you don't care, it'll usually only mean 1 to 2 extra pounds on each item.
However, supermarkets – with barcode cashiers – are often the only places to get true Egyptian prices. There's a great supermarket near the train station.
A couple of okay bottle stores are in this area, too. Just ignore the taxis guys here.
ALWAYS ASK PRICES FIRST – for any goods and service. Then confirm it again. And check that there's no extra fees.
Lastly, enjoy the sights of Ancient Thebes while in Luxor.
Relax.
Remember, touts and hustlers aren't the only game in town.
Travels in Egypt – 2013 ( + 1995 )
---
FURTHER READING: More Scams in Luxor
---