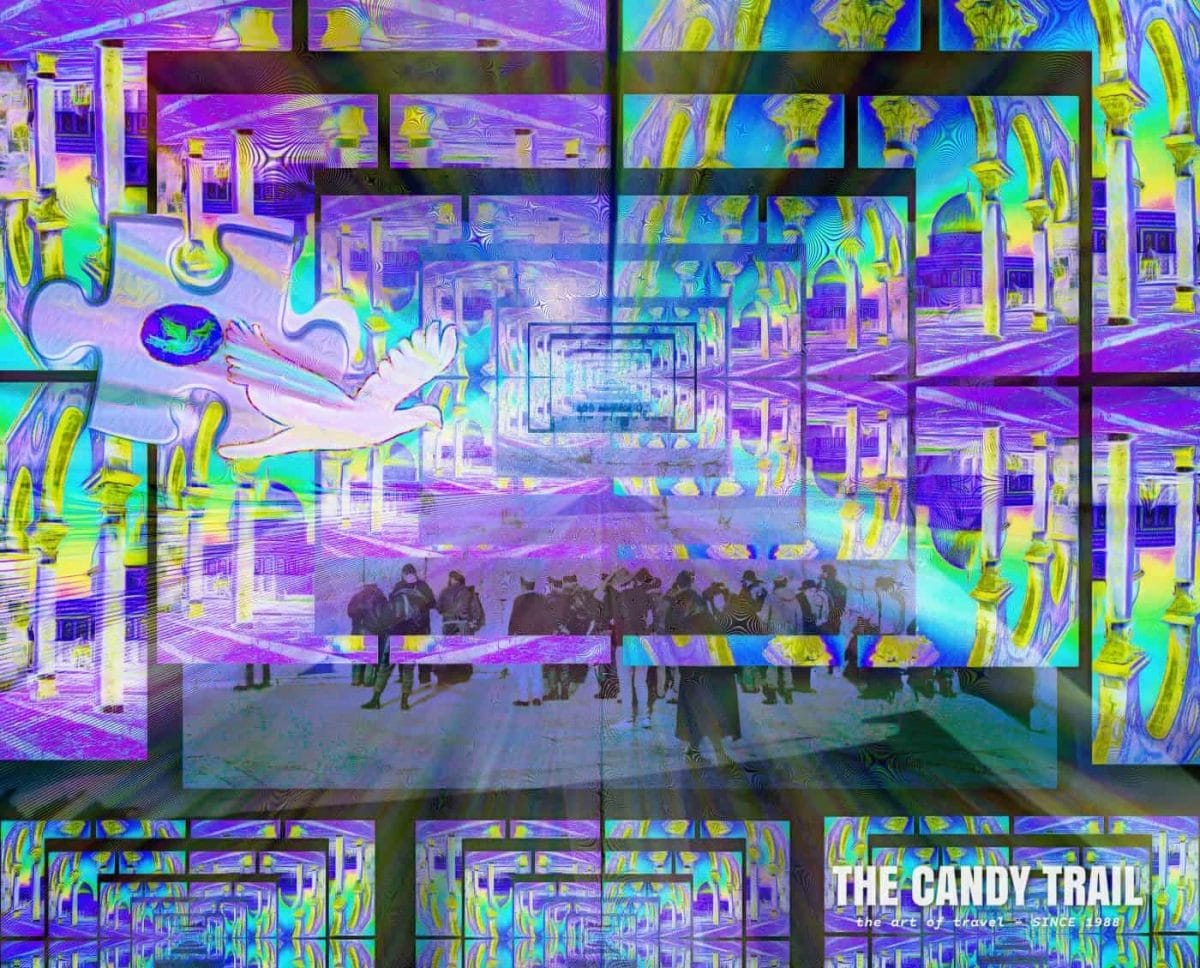 I have seen both sides and met nice people from both sides and hence, remain neutral.
This conflict still has no 'solution' for peace.
Both cultures share super-sacred religious sites near each other, as depicted here, sharing the same surrounds, each with their beautiful and brutal histories barely co-existing.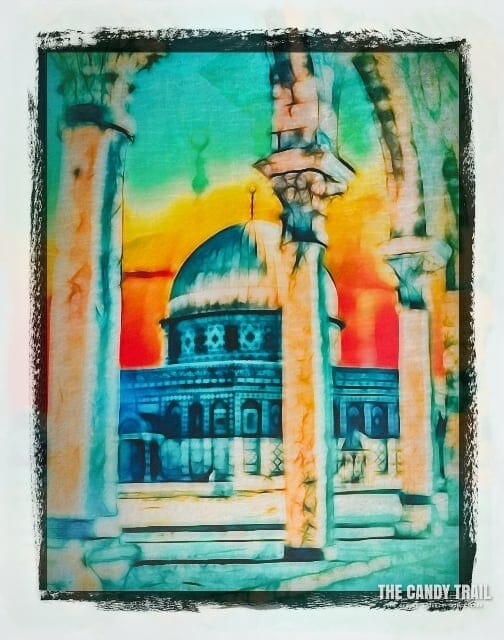 ART BACKSTORY
The day after these pics were taken I was caught between Israeli troops teargas and a Palestinian funeral-procession that ended in chaos around me below the old-walled tower of Jaffa Gate in December 1989.
There are no photos because an Israeli Sergeant threatened to shoot/beat me – if I did, as I'd raised my camera and decided not to cos he was meters-from-me and looking mighty-f**ked-off.
Limited editions prints available – Contact me
---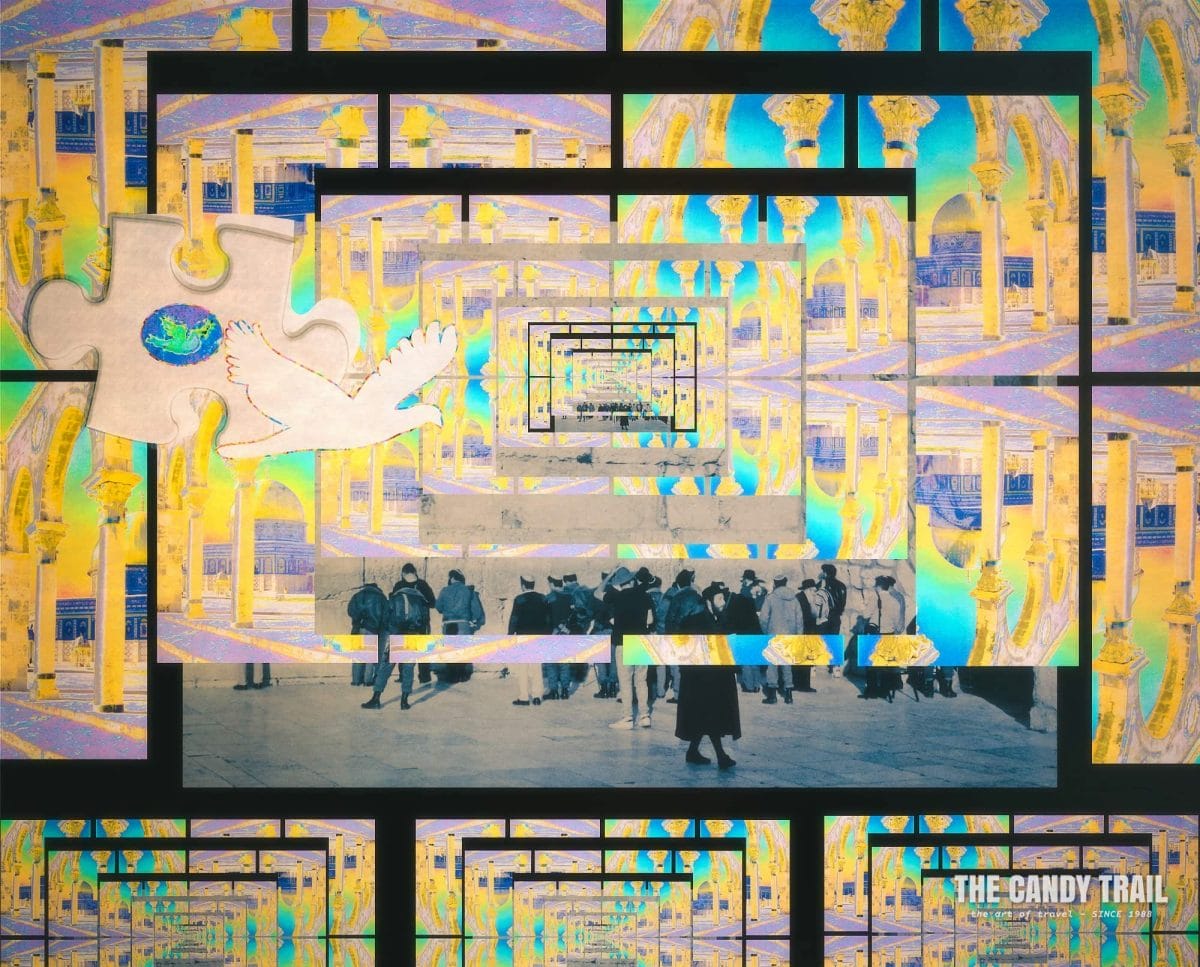 Travels in Israel + Palestine – 1989-90
---