WARNING: Traveling to India will change your life!
But whether that's for better or worst, depends on you.
And how you handle situations.
India will be easier on you – if you read and use my proven, road-tested India travel advice.
Let's go!
So aside from traveling the world as a nomad for over 30 years, I've also spent time in India.
And back in 1990, after 6 months travelling around India for the first time, the experience adjusted my outlook on life. Forever.
Today (well, 2017), and India remains for me this eternal experience of learning, bemusement and sheer wonder.
India is an amazing country.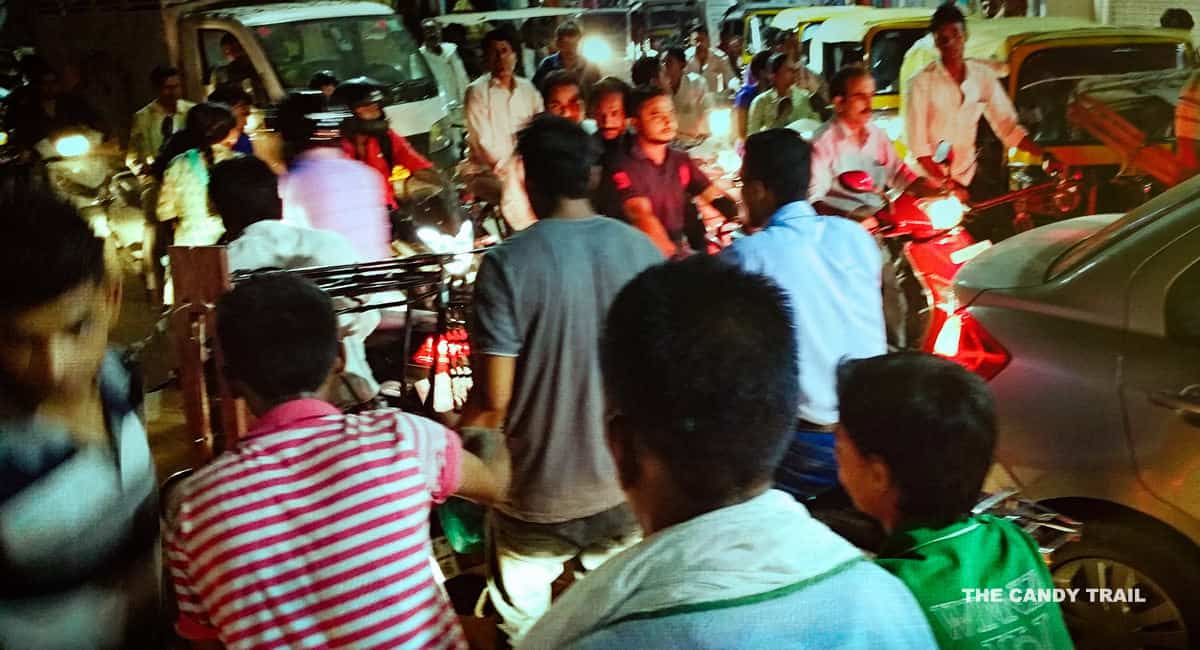 Now, as I write this from the top side bunk of an express train, family life and food hawkers swirl below me. It's like a third-floor balcony view, watching the buzzing street below.
Meanwhile, Wei, my GF, sleeps in the top bunk across from me, oblivious to the crowded cacophony.
---
Contents – India Travel Advice:
Accommodation: Payment, A/C, WiFi, Online Bookings
Transportation: Trains, Planes, Rickshaws, Buses, Delays
Food + Drink / Beggars + Touts
---
This is now my 4th time traveling India, having spent over a year in total across this vast land, and it's still amazing how little has changed as a foreigner traveling – perceiving – India.
…Well, a few things have changed: there's now widespread internet access nationwide and swarms of local holidaymakers at most tourist sites (like what's happened in China with its burgeoning wealth.)
But much of what I learned way back then still applies to traveling to India today.
---
Accommodation – India Travel Advice
---
Firstly, the very-cheapest options are unclean and desperate; don't bother.
Yet amazingly, clean single rooms can still be found for around 200+ Rupees ($US 4+) if you hunt around.
However, as a couple, we wanted an A/C double room—essential in summer with the current heatwave hitting 43 celsius—which came with a private bathroom and Wi-Fi. This averaged $US 12 to 20 per night.
Wi-Fi is widespread these days.
When you clarify the first price—bargain it down a bit, you'll probably get 30-50% off in the low hot season. And always check that it includes any extras like service charges and local taxes.
Only pay 1 night in advance (or even better: pay when you check-out, if possible) so if the room is too noisy or a team of bedbugs ravages you, you can get out the next day without the extracted pain of wringing a refund from a recalcitrant manager.
ALSO: get a receipt or you could pay for your room again when you check out as incompetent or devious staff may claim that you didn't pay at check-in.
Despite claims by sites like Booking.com, online reservations don't always save you money on cheap hotels (in fact, you can end up paying more).
This practice is only worthwhile to avoid taxi touts insisting on taking you to their commission-paying hotels or avoid delays if you are arriving with a late night flight.
Or if your arrival is amid the busy season with a festival in town or something. Then, book online.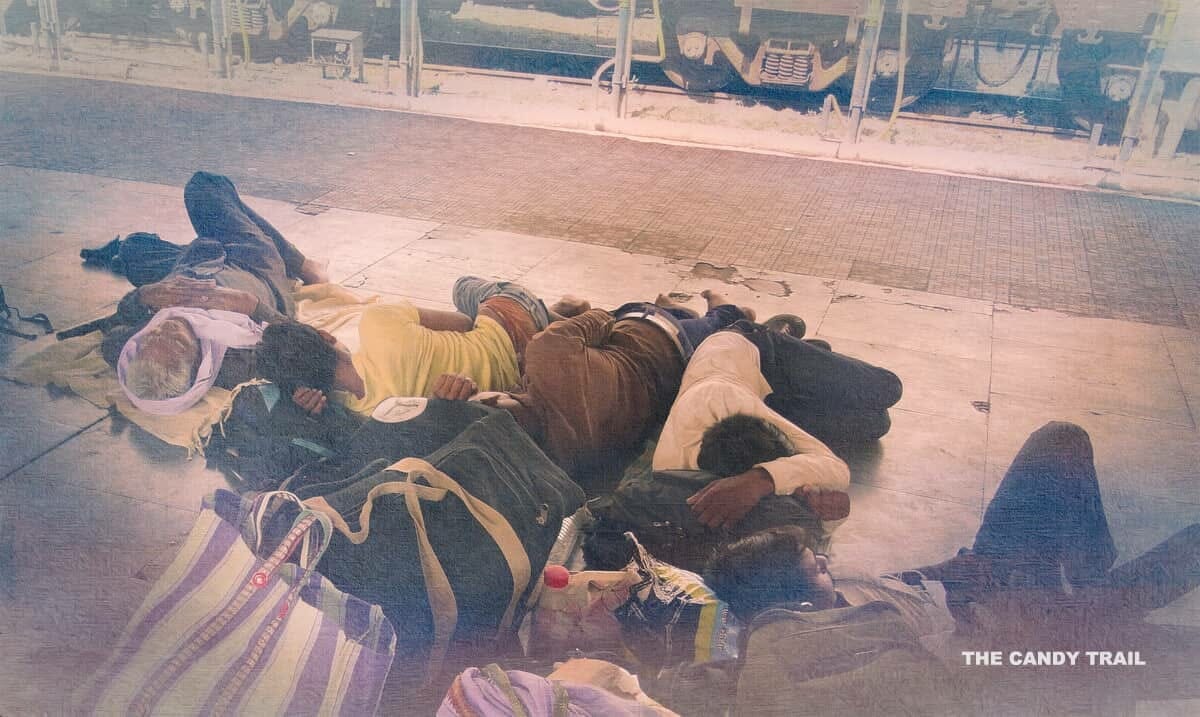 ---
India Travel Advice – TRANSPORTATION
---
Taking Trains in India
Best way to travel long distances but still quite basic and crowded yet okay; fun.
Book in advance.
Third Class A/C is the best value (but like having a massive family around you).
Second Class A/C for more space (only 2 berths on each side) and more expensive options give more privacy.
Sleepers are also great. Like Third Class sleeping arrangements but with open windows – no A/C (which is fine out of hot season).
FORGET normal Third Class, which is an unreserved scrum and fight for space (only for the machismo 20-somethings desperate to save cash and "experience the real—cough—India". PS: Traveling this class of travel will wear you down quick).
Unless you're lucky or using the foreigner booking office available at big cities DON'T BOTHER buying at ticket at the station yourself.
Why? Very timing consuming.
Also, travel agents (ask your hotel for a recommendation) often have quota tickets they can access when the train is seemingly full. They buy the ticket online (which requires an Indian SIM and bank account to do the transaction) and you pay 100-200 rupees ($1.50-$3 per person) on top of the ticket price for this service.
This agent option saved us tons of time, hassle and got us tickets very last minute every time. (If you're an extreme budget traveler with a 6 month visa, then maybe you will shun this advice or find a workaround to buy online yourself).
---
Planes
---
Good value for huge distances that would otherwise take days overland.
Recently, we flew from Leh to Varanasi (as the mountain road to Manali was still closed by snow). First check prices and options on skyscanner.net then go to an India carrier like JetAirways.com to save more (as we did).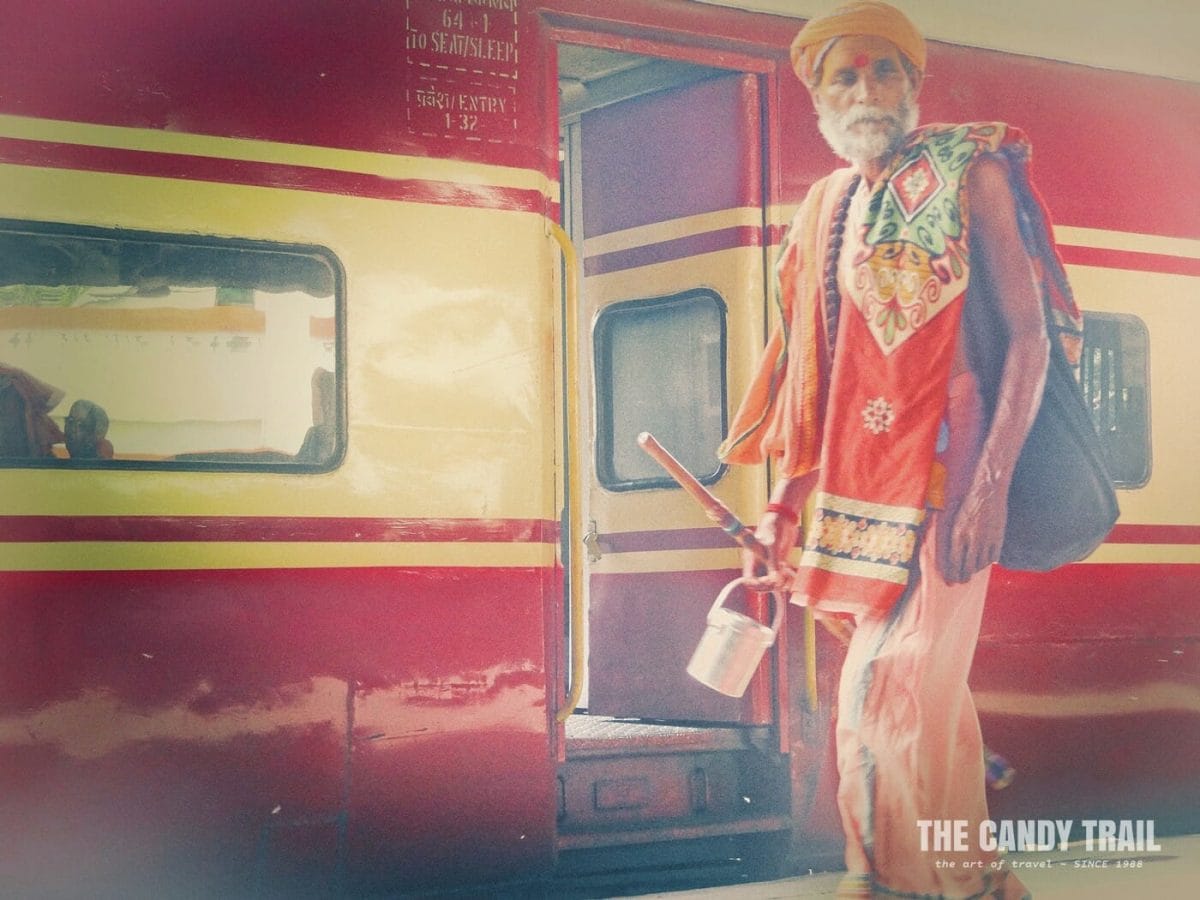 ---
Taxis & Auto-Rickshaws
---
ALWAYS AGREE A PRICE BEFORE STARTING OUT !!!
Some cities like Agra—for Taj Mahal—now have Govt. regulated services with listed prices outside the Railway Station that prove a useful guide to fair pricing (having said that many drivers will still try for tips or detours to shops to get commission; be firm or you lose).
In other places, get a general idea from a local but always expect to pay a bit more.
You won't get local prices often, simple. Some prices for long distance taxis seem set in stone and you will get a meager reduction if you push, while others taxi prices in tourist areas are way inflated—so bargain.
---
Buses
---
In most cases, train travel is preferable, but not always possible.
Buses range from old bangers with broken windows to deluxe AC and prices are pretty much set.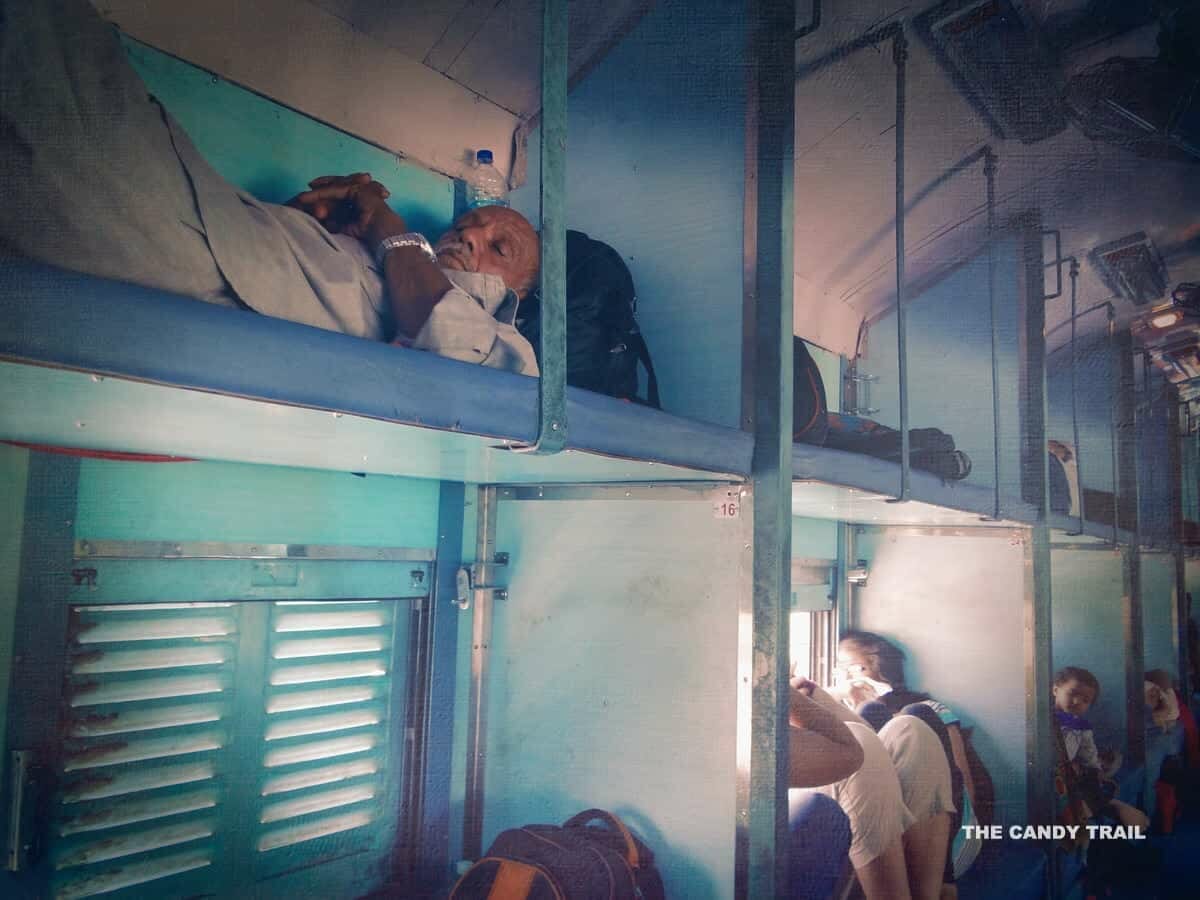 ---
Dealing with TRAVEL DELAYS in India
---
Every Express train we caught—except the Taj Express from Delhi—was delayed or arrived late. Anything from 1 to 4 hours each time.
They delayed even our sleeper bus from Jammu to Srinagar at a checkpoint for 6 hours, resulting in a 20+ hour trip. Traffic chaos is the norm.
POINT BEING: Allow for delays across the country. Don't follow a tight schedule, watch your timing with international flights both getting to the airport – Delhi Airport Express Metro is superb – and with long lines at Immigration and Customs.
---
Tips for safe FOOD & DRINK in India
---
Stick to drinking bottled water.
Cleaning teeth with tap water is fine.
We always ate street food and at local restaurants that were not looking so clean, and had no issues.
But for novices: prepare for diarrhea (it surprised me we didn't get a dose, as it's part of the course of travelling to India).
---
Expert advice dealing with TOUTS, SALESMEN & BEGGARS in India
---
Touts—annoying young men talking to you for sales or other money-extracting reasons – are the bane of the world traveler.
However, Indians are more polite and easy to shake off with a "No, thank you" and maybe a few answered questions for the persistent ones.
Still, it gets tiresome dozens of times across a day and sometimes being silly, humorous, curt or aggressive is the only answer. Largely, it's very easy to deal with.
Beggars seem less than 20-odd years ago, but that's probably just me.
Yes, there's lots but you can give according to mood and situation.
Don't be too generous to beggars, otherwise a needy / greedy flock will materialize.
Likewise, don't give to kids as it undermines the family if they are making more than their working parents. Worthy candidates include the elderly, crippled, sick and Sadhus: Hindu holy men.
Mostly you have to say no, sorry, or ignore the pleas. (Face it: If Bill Gates can't save the world, then no one can.)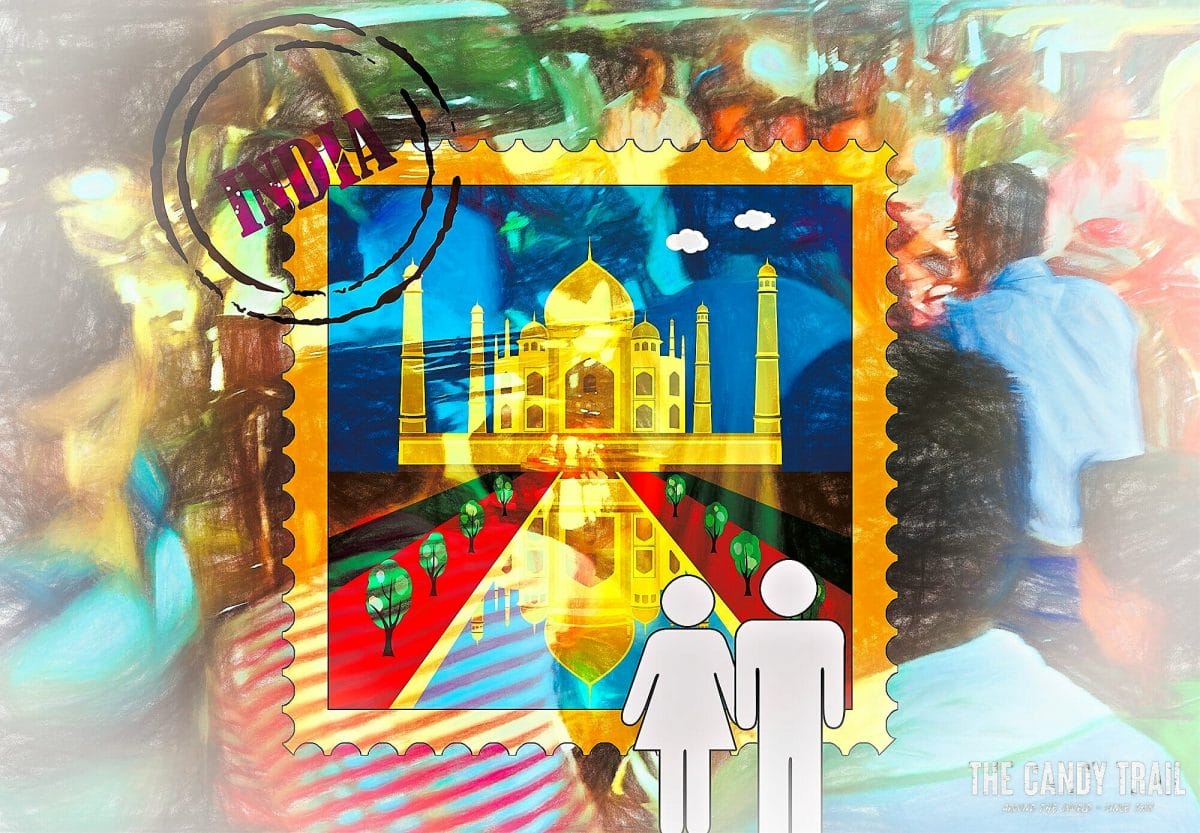 ---
BUYING EVERYDAY ITEMS: India Travel advice
---
Simply, don't waste your breath and time and your love of India trying to save 30 cents or whatever each day.
Get to know that prices of stuff, like a bottle of water for example and return to honest shopkeepers.
But accept that you may pay more—and get ripped off. Some travelers get so fu*kin' uptight about pennies that it ruins their outlook on India; instead of enjoying their travels, they are more concerned with accountancy.
---
Using ATMs While Traveling in India
---
It happened to me recently.
The ATM counted the money. But it then declined the transaction. I later checked my online bank account and surely enough, it'd charged 10,000 rupees ($US 150) that I didn't receive.
Luckily, I had elected to get a receipt at the time of withdrawal. However, take a photo of the ATM withdrawal receipt immediately, otherwise the ink will disappear within days and you'll be left with only a blank slip!
NOTE: State Bank of India ATMs proved modern and reliable.
---
INDIA TRAVEL ADVICE: Last Words
---
I could say much more, but it's the issues surrounding hotels, transport and touts that struck me most as areas of concern. Personal security, food safety, what cash to take, etc, are all Travel 101 topics and the same rules apply as traveling anywhere.
But I will leave you will this important idea that will overwhelmingly determine whether you love or hate India.
Many people focus too much on the negative.

The incessant street noise, the cow shit, the cheating touts and taxi drivers, the appalling traffic, the crushing poverty. Yes, it's all there and more, and increasing.

But, it is only part of India.

Maybe just 10-15% is too-in-ya-face Vs the 85-90% of pure wonderment. (This is my unscientific assumption).

Try to focus more on the genuine social interactions, the jaw-dropping monuments, the immense landscapes, the eclectic cultural offerings of an extraordinary country that seems – to me, to embody the entire world travel experience in one weird, intense, single-country trip.

MRP – Global nomad, since 1988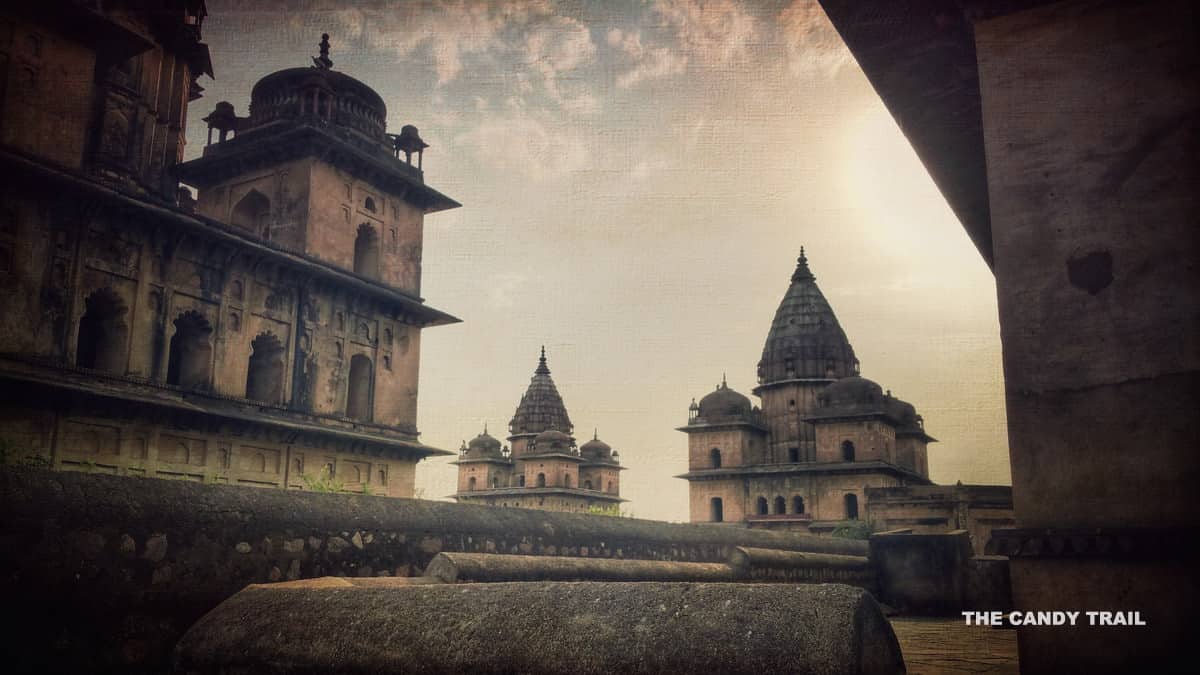 Traveling India is an education, a circus, an all-encompassing experience that will enhance your life.
So, take my India travel advice – and enjoy the show!
Travels in India – 2017, 2004, 1994, 1990-91