Sudan is a fascinating country with a long history and friendly, hospitable people.
And backpacking Sudan is a great value at $US 15-25, covering daily expenses.
However, AVOID TRAVELING SUDAN IN SUMMER.
Sudan sits amid the Sahara Desert – so summer is intense. June – the month I traveled – is the hottest and called "month of the sun" by Sudanese. July + August are a little cooler, due to slight rain and clouds (and the far north is always hotter than Khartoum).
---
Sudan Backpacking Advice
---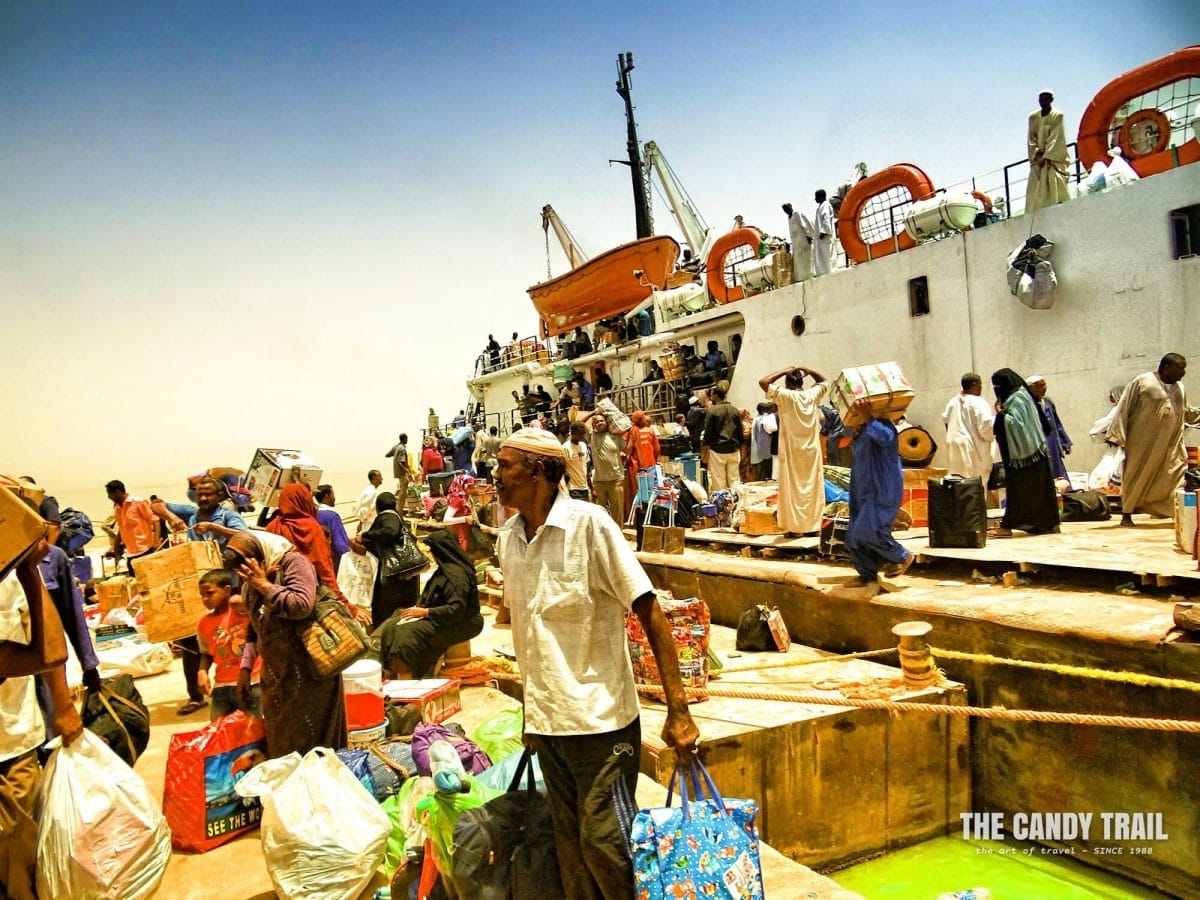 ---
Sudan Travel Tips – Ship from Aswan to Wadi Halfa
---
Sailing south by ship across Lake Nasser – up the Nile – to the border port of Wadi Halfa in Sudan during summer is an arduous but memorable journey.
You CAN NOT buy a ship ticket to Wadi Halfa – UNTIL YOU HAVE A SUDANESE VISA
SUDAN VISA in Aswan. Wait 3 days. NEED: $US50, 2 photos, copy of passport page. (but check for the latest updates)
Check Internet for latest schedule and prices
SHIP PRICES – Aswan to Wadi Halfa: Second class – sleep anywhere – LE 307; First class – not luxurious, cabins for 2 people = LE 485 each (best option, but difficult to obtain).
Sailing can be twice weekly: leaving Aswan always on Sunday + sometimes, on Thursday.
Price includes one simple meal.
If you have a second-class ticket (like me) comfort options aren't good. Outside on the deck would be better if the heat allows (like under the lifeboats for some shade).
Getting there really early hardly seems worth it; all space anywhere will be encroached on by late-comers, anyway.
A ship made for 200 squeezes 600+ people on PLUS masses of baggage.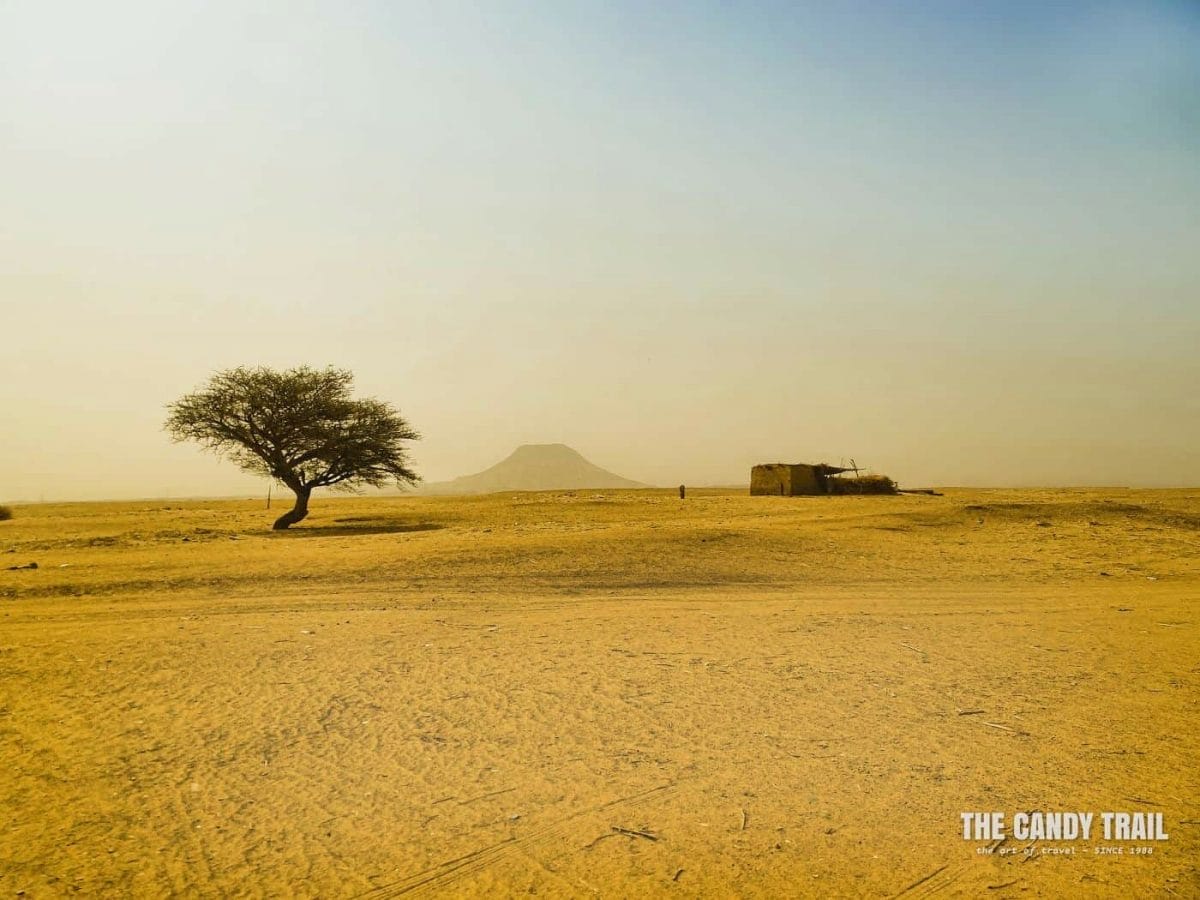 ---
Getting to the port by train from Aswan city is easy
---
A relaxing train ride from Aswan (7:45 am) ends with crowds of people waiting around.
Getting bored. Baggage and boxes stacked. Waiting for port gates to open. Heat already intense.
Around you, pushing, shouting, arguing. Slowly squeezing thru barriers to pay port fees, go thru customs, immigration, more customs. Bags and porters and people everywhere.
Money changers at outer gates. Egyptian + Sudanese + US dollars can buy drinks, snacks, meals on board.
Much shouting and commotion.
MONEY: Leaving Egypt at Aswan Port, you'll need Egyptian cash: LE 40 for port tax + LE 2 for immigration stamp.
---
Conditions on board the ship to Wadi Halfa
---
On board, you may get a bench to share. The AC works. But there's no view thru the portholes.
Outside – it's way too hot; frighteningly hot – on the steel deck in summer.
Besides, there's still 8 hours – til departure.
This early arrival only guarantees you a tiny patch of public space that will shrink with overcrowding in the coming hours.
So you sleep when and where you can.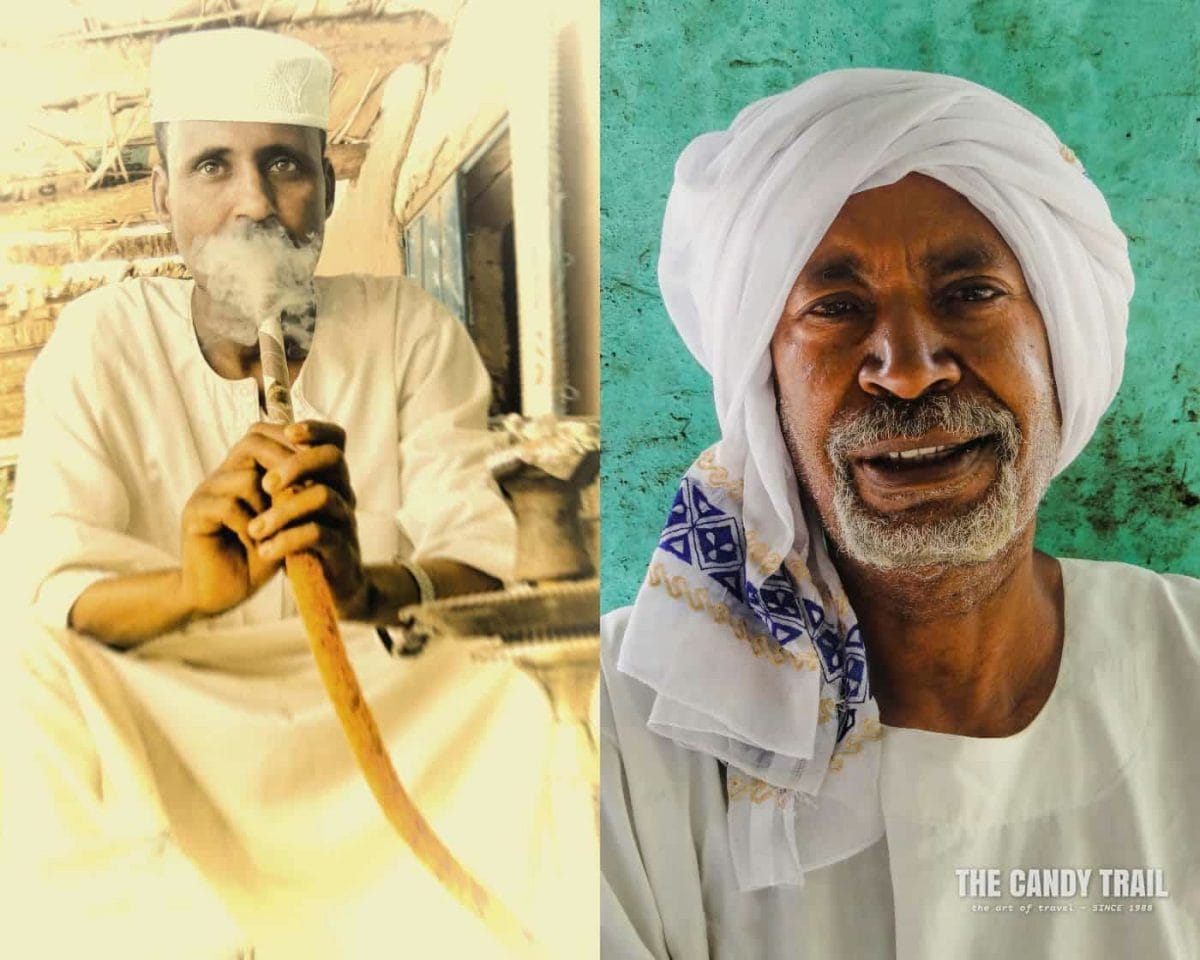 ---
Arriving at the port of Wadi Halfa in Sudan
---
The crush to get off the next morning is frantic – like fleeing a burning building.
Stalled by a narrow exit and stern police checks.
Make sure you have both visa entry stamp AND the separate travel permit paper – done on board. Find the officials upstairs in first class, otherwise you won't get off the ship.
Clambering into an open truck.
Tired. boiling.
Lack of sleep is intense.
Driven to customs building. Bags everywhere. Friendly, fast, hassle-free for the foreigner.
Sitting in the back of a covered pickup to the dusty, remote town of Wadi Halfa (cost: 10 SDP).
---
Travel Tips for Wadi Halfa
---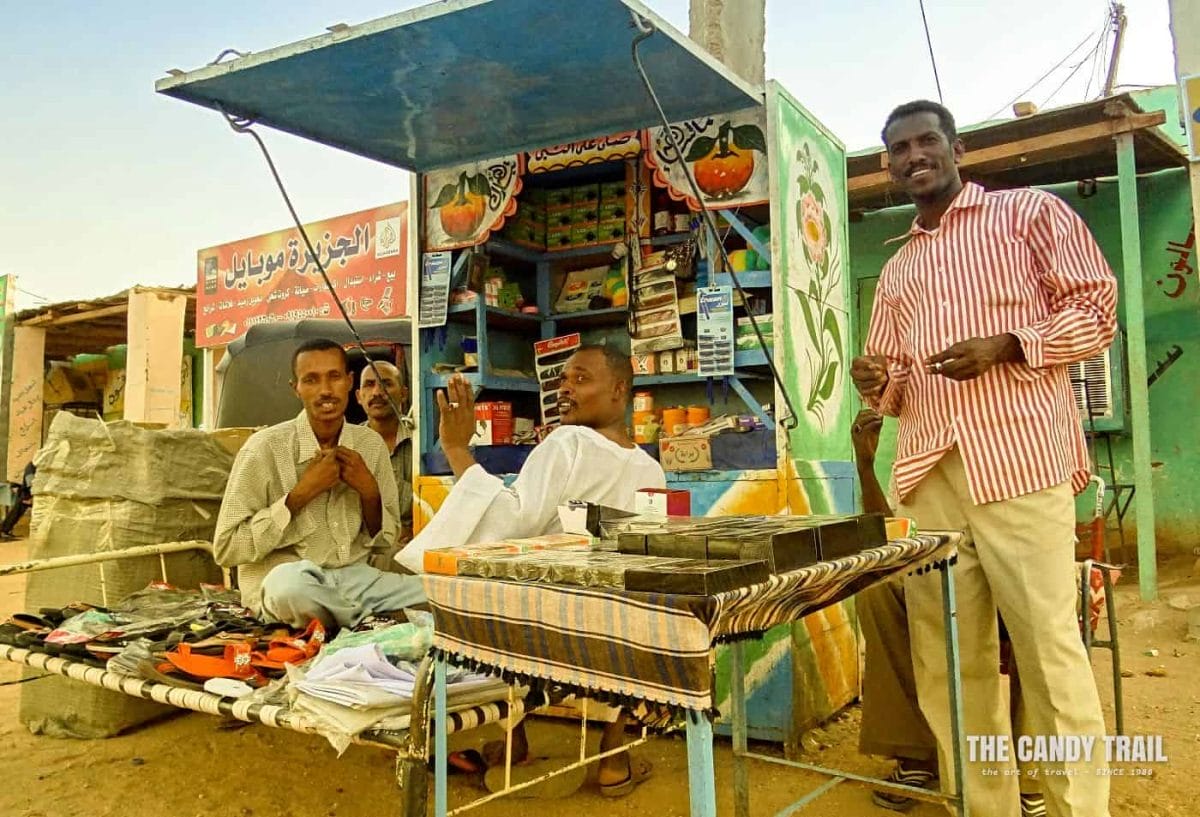 Most hotels in Wadi Halfa don't have running water and are just rope beds in bleak rooms or out in a courtyard.
One exception is the 'Cleopatra Hotel' which has fans – not much use in summer – and showers in shared bathrooms.
BLACK MARKET MONEY EXCHANGE RATES IN WADI HALFA – as of early May 2013: $US1 = 6.6 / 6.7 SDP (much better than official rate). The money guys will find you.
Sleep will be patchy over the next few days. Rooms stay hot in Summer – as walls and roofs exhale heat all night. Any fan will just surge hot air at you. So, sleeping outside is the only option.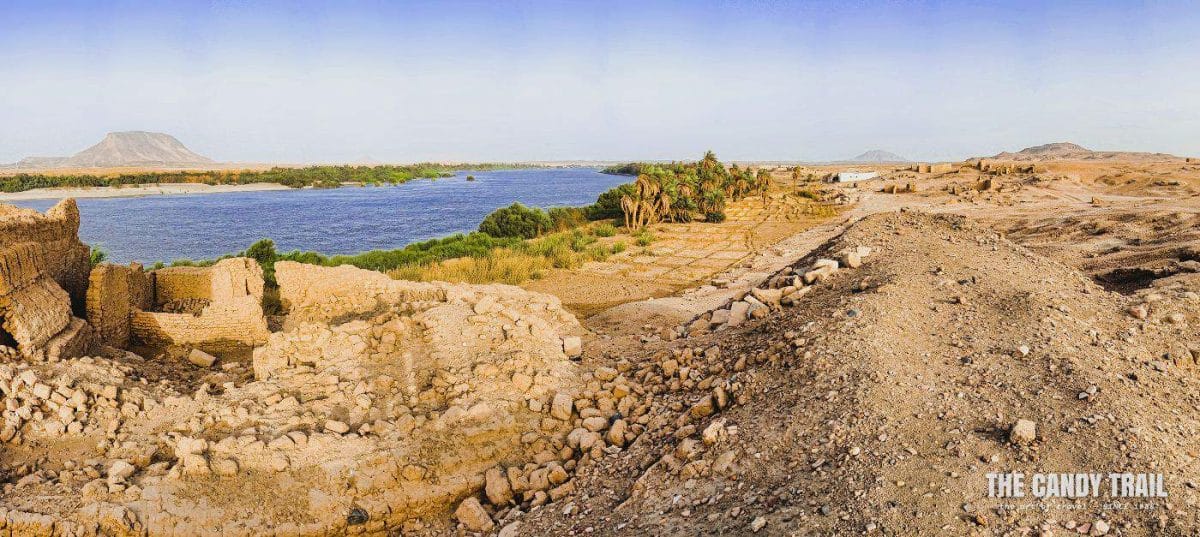 ---
Staying in Abri – Sudan Travel Tips
---
No electricity in Abri, limited washing water, too.
Very basic 'Leger Hotel' is the only option at 15 SDP per bed.
But you have to buy all 4 beds at 60 SDP for this broken, dirt-floor room. Beds dragged into the yard at night.
Use repellent.
Manager is helpful for transport.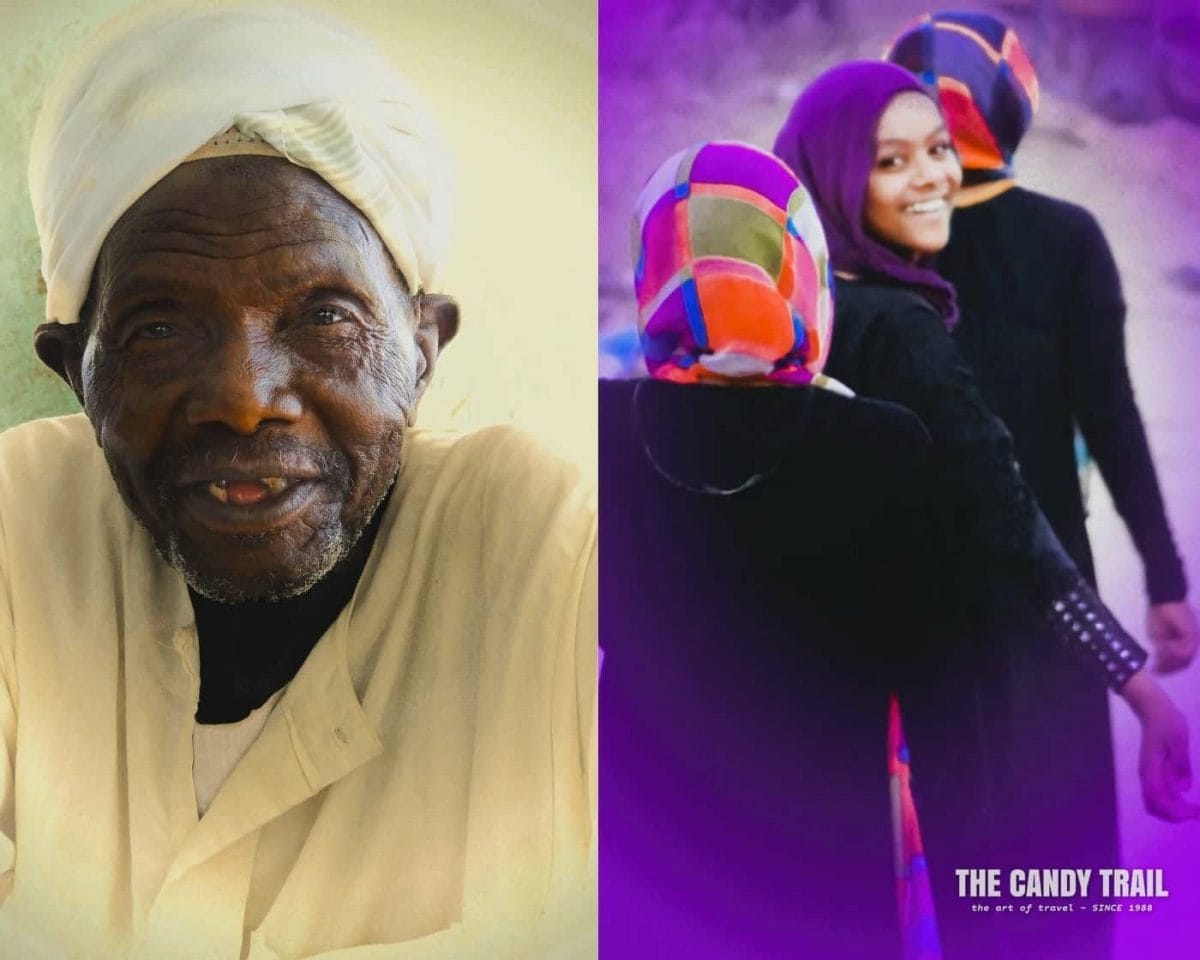 ---
Backpacking Sudan – Dongola
---
The discovery of an A/C room with working bathroom is bliss ( Olla Hotel: ragged twin room = 60 SDP; 'Lord Hotel' – owner, very knowledgeable – offers beds for 10 SDP ).
Street meals of fried Nile Perch @ 15 SDP.
Decent internet cafe connections @ 5 SDP / hour.
REGISTRATION in Dongola costs 205 SDP and takes about 30 minutes (officials didn't seem to care if it's done beyond the "3 day" period).
I share this entire journey from Aswan to Dongola with Tomo, a chilled, 27-year-old Japanese backpacker.
We both crave icy beer. Daily. Hourly. Constantly.
Temperatures reach 47 degrees Celsius.
Tough luck. No beer here!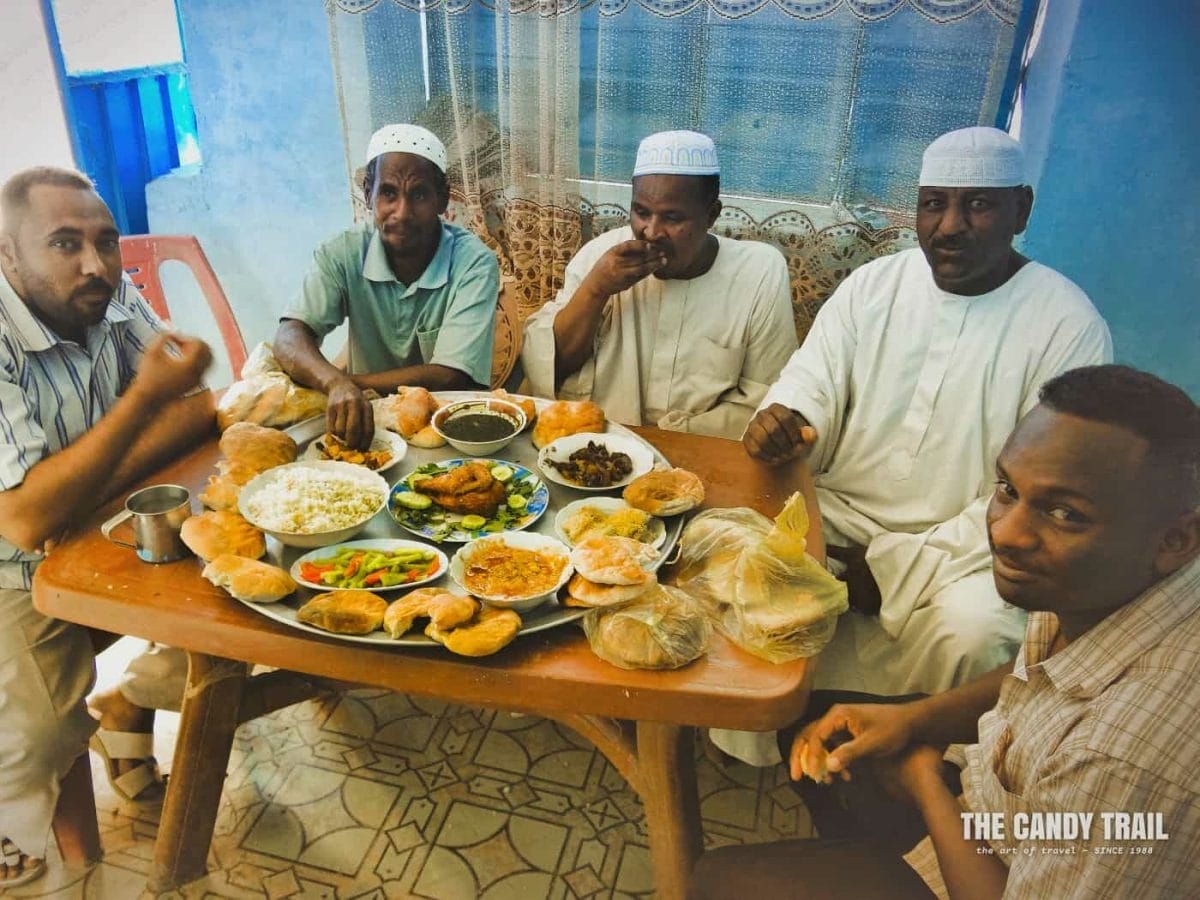 ---
Backpacking Sudan – Travel Itinerary Going South
---
Thanks to recent Chinese road improvements, transportation is easy and the roads are sealed and smooth, served by mini-buses (and long-distance buses).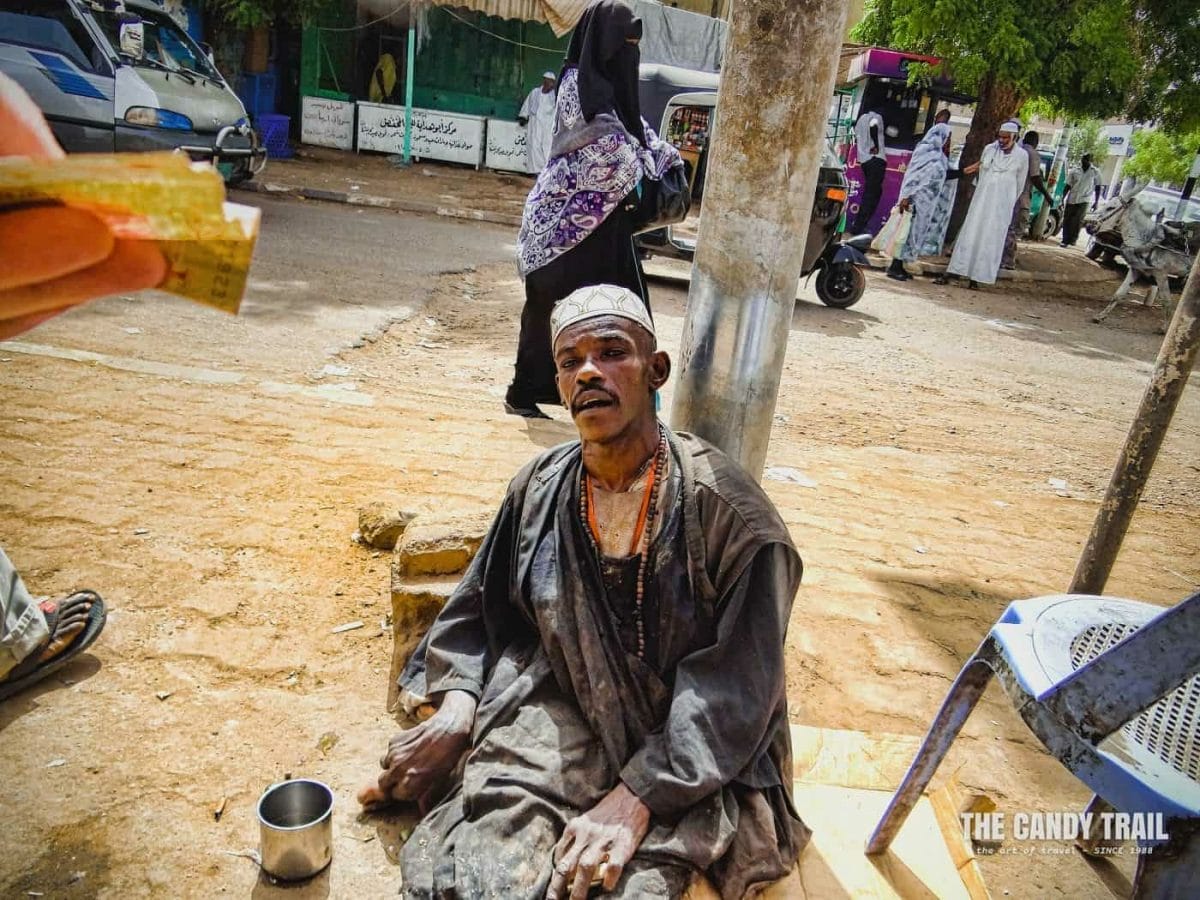 Glorious sights further south to visit while backpacking Sudan: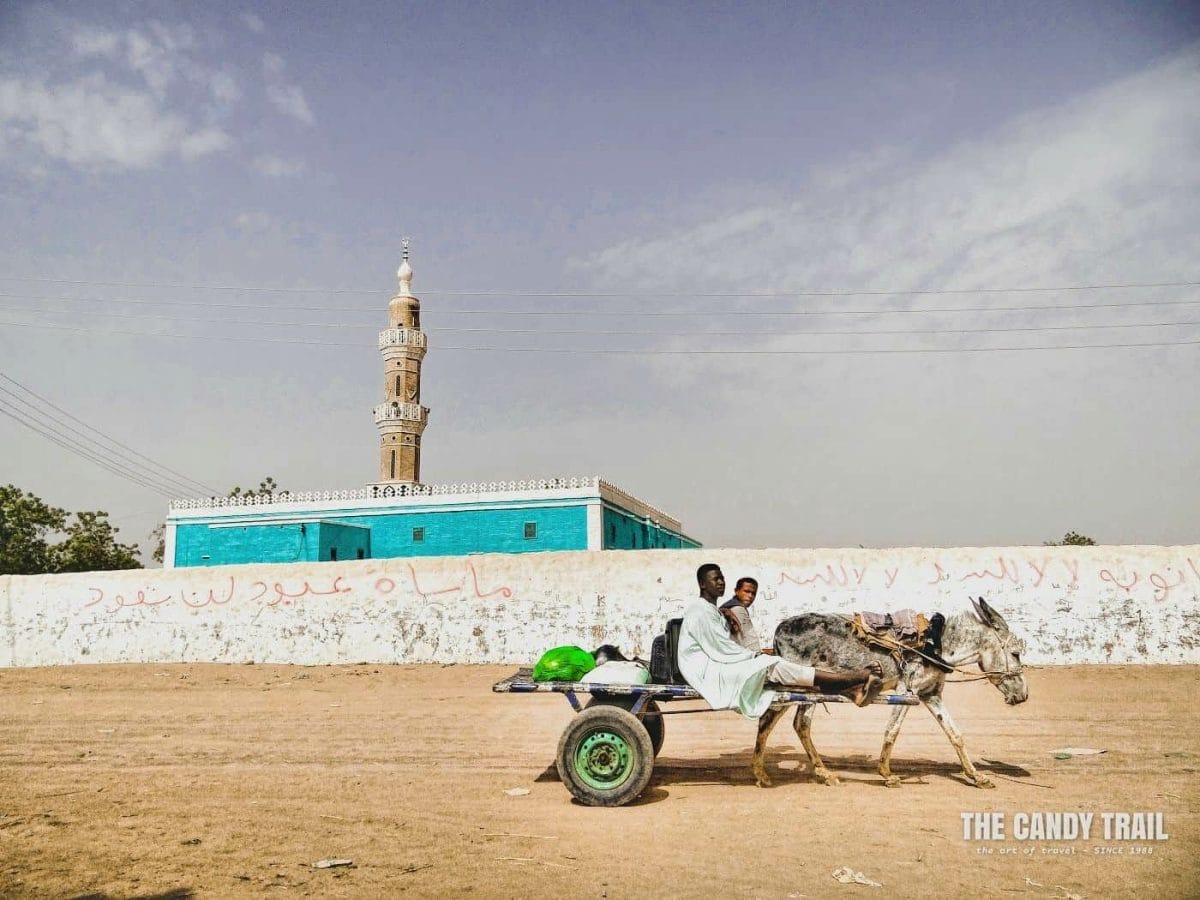 ---
5 reasons to go backpacking in Sudan – from Wadi Halfa + Dongola
---
Well, if the photos above aren't enough to get excited – let me spell it out?
Follow the famous Nile River surrounded by stunning lonely desert.
Visit friendly Nubian villages or simply sit in a cafe with a shesha (pipe) and welcoming locals.
Wander around Sai Island and explore the ancient ruins of various eras.
Go to Kerma for the Dafufar: a mud-brick temple ruin from 2400 BC.
Enjoy a leisurely cruise – outside of summer – across Lake Nasser. You can see the Abu Simbel temples if camped on the decks outside. Or better still, reserve a cabin (take some alcohol and munchies and totally chill).
Travels in Sudan – 2013