Africa - Asia - Americas - Europe - Oceania - Antarctica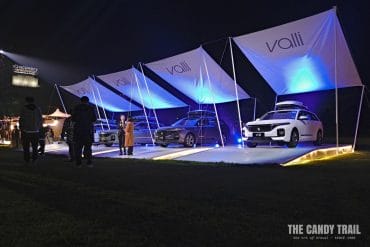 Our van life across China leads us to be invited to an all-expenses-paid trip to the Valli car launch event in the mountains of Morganshan.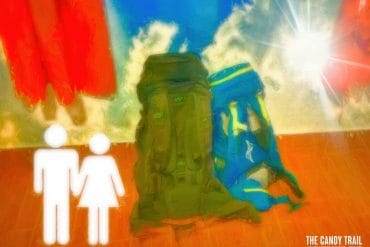 Road-tested travel gear list with reasons why+ what to take on a 4 season backpacking trip traveling Africa, Asia, Latin America; based on my 30 years of backpacking.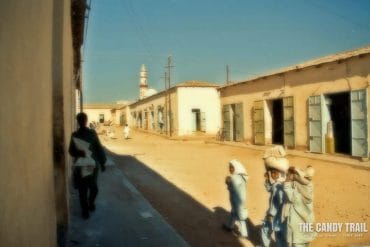 Traveling across Eritrea in 1995 it seemed like a land of peace and hope. People were enthusiastic about the new beginning after their war of liberation.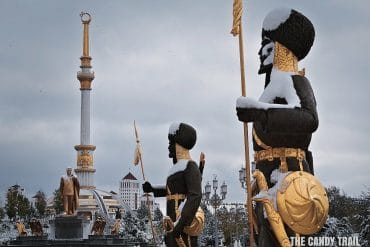 Traveling the capital of Ashgabat, with all the security and surreal architecture, I understand why Turkmenistan is dubbed - "The North Korea of Central Asia"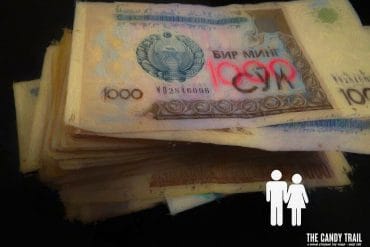 Road-tested money safety travel tips for carrying cash + credit cards, using ATMs, the blackmarket, and feeling safer while traveling Africa, Asia, Latin America.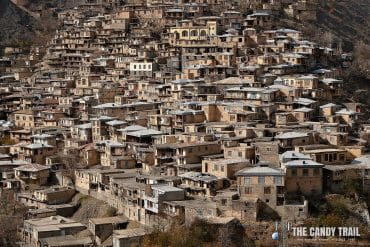 Kang village climbs the mountain in a stack of earth walls, balconies and roofs and this settlement, in northeast Iran, has been inhabited for over 3000 years.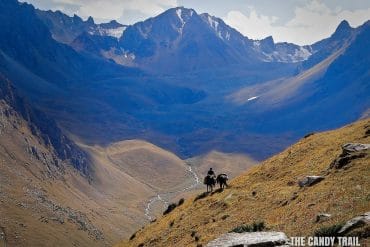 Travel advice + inspiration for horse trekking in the mountains of Kyrgyzstan to the high altitude Ala Kul Lake.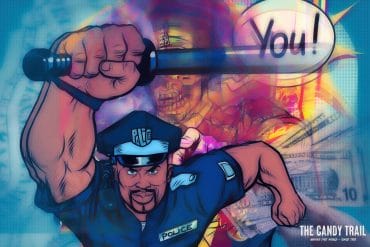 Fake police travel scam in Nairobi, Kenya. But were they fake police or corrupt cops? Read this crazy story and decide for yourself.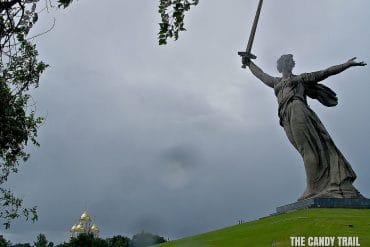 Visiting the Mother Russia statue at Stalingrad war memorial, site of one of the longest and most brutal battles in modern history, which saw Nazi Germany defeated.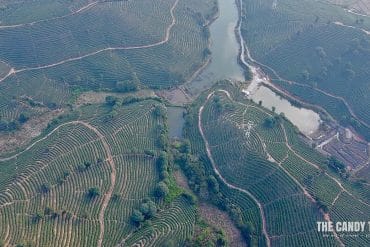 Van camping amid the peace and tranquility of the Pu-erh tea plantations in Xishuangbanna in China's southern Yunnan province.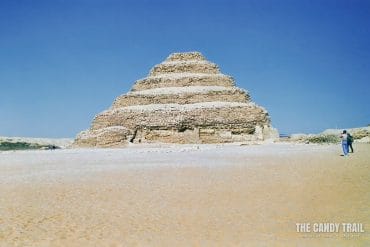 Dominating the plain of Saqqara is King Djoser's step pyramid. It's a place you can ponder the ancient past in silence and get away from excessive tourism.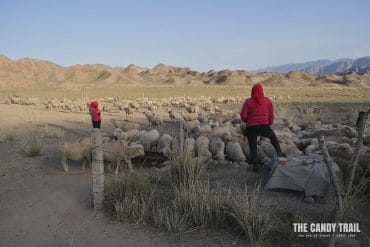 Exploring the desert mountains of Gansu and meeting Yugur nomads while van camping a few days at a waterhole used by their flocks of sheep. In this wilderness, I celebrated my 54th birthday.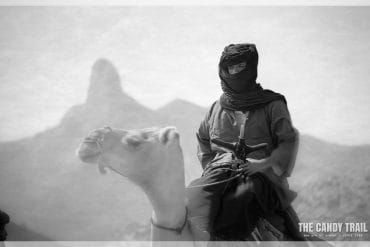 Black & White photography featuring people in their environment. Going for a retro printed paper look, evoking texture, fades, softened images.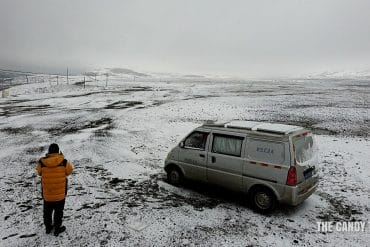 An overnight stay at a high mountain pass on the Tibetan Plateau reveals a stark, monochromatic landscape the next morning.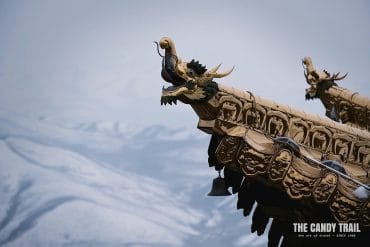 An ancient city lured us – but the isolation seized us. Exploring Ganjia as winter approaches. From an ancient fortress and snow mountains to a living goddess temple and a sacred Tibetan cave.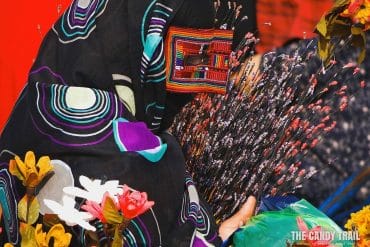 Looking at the women of Minab Market reveals the ancient trading routes that once connected southern Iran with the Arabian Peninsula, Pakistan, and beyond.
Lazy beach days are always good. Some pictures and advice for enjoying 4K Beach on Koh Rong Island - away from the party scene.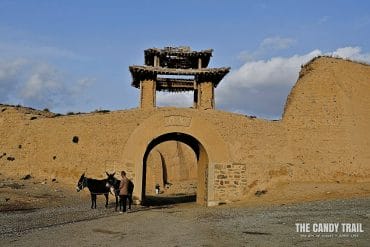 In 400-year-old Yongtai Ancient city - a ruined frontier fort on the Silk Road - remains a village of soldier-descendants, herding goats and sheep amid the arid surrounds of this turtle shaped fortress.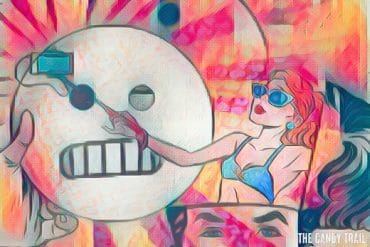 Some days on the road travel takes a nauseous turn. My rant about dumb tourists and mass tourism in Cusco, Peru in 2002.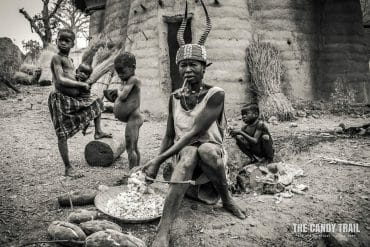 To escape slave-grabbing raids by the neighboring Benin kingdom in the 17th century, the people of Tamberma Valley built these fortified houses.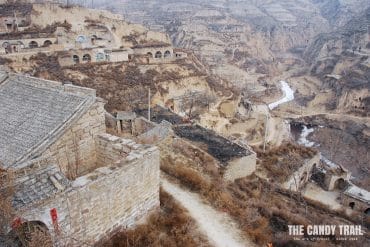 Staying at the cave house village of Lijiashan during winter 2011 and a revisit there in summer 2020.
A series of montage photo-art that I began while traveling in Ethiopia during 2013, but never finished.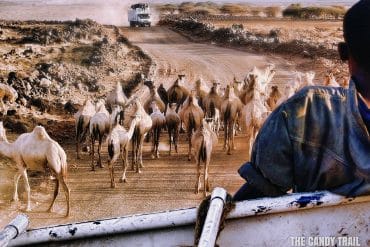 The arduous journeys of traveling or rather, paid hitchhiking by truck across Northern Kenya from Ethiopia - Moyale to Marsabit in Kenya. My second time!
This collection represents my early artwork, created in India in 2004 and in Cambodia during 2005-06.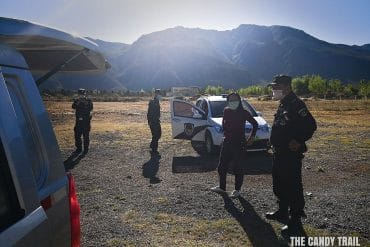 The freedom, the beauty and the irony of van-traveling the mountains of Yunnan in China as the world stays locked-down with the coronavirus. But there's still a few issues ...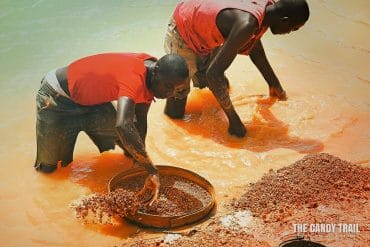 Traveling to the open-pit diamond mines of northern Sierra Leone, once land of civil war, brutal warlords, and "Blood Diamonds".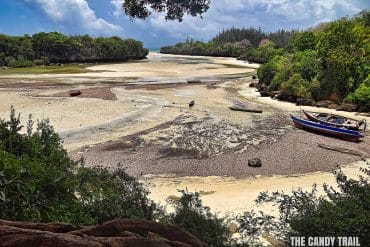 Following the gorgeous Swahili Coast of Kenya, visiting beaches and islands, ancient Islamic ruins and Portuguese forts. Plus encounters with naughty monkeys.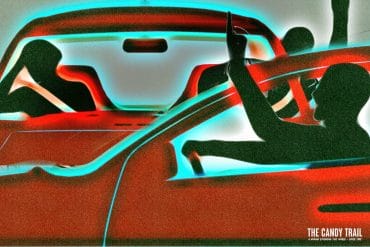 First impressions of traveling in Tehran - Iran, in 1990. Racing across the city in a taxi amid chaotic streets that seemed asking for accidents every minute.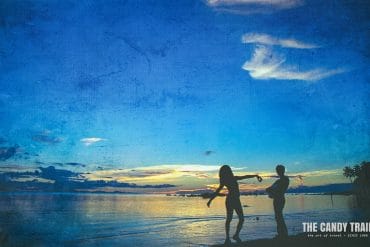 Part #2 of story heading into outer Indonesia to Papua in search of my GF -Erica's, long lost father that she hadn't seen for 30 years.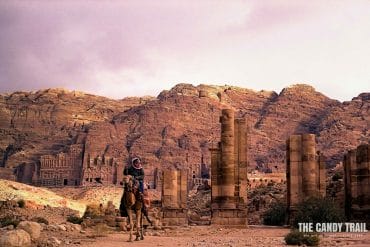 Back in 1989 ... I simply walked into the entrance of Petra, Jordan, paid my fee, and wandered in with a sleeping bag under arm.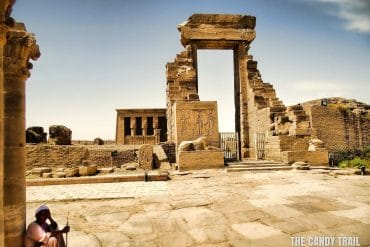 Hathor is a goddess of many things within the ancient Egyptian story. To visit this amazingly preserved temple at Dendara, alone, is wondrous.
I'm no diver and not much of a swimmer - but if you're like me, have courage and follow this advice for sately snorkeling the Blue Hole in Dahab, Egypt.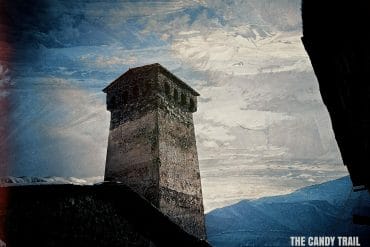 Visiting the ancient stone towers of Mestia - lost amid mid-winter snow, drinking with locals, surrounded by the high peaks of the Caucasus Mountains.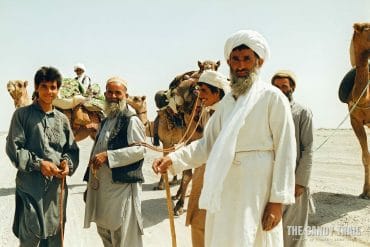 Crossing the deserts of Baluchistan in western Pakistan is a wild adventure, encountering nomadic tribesmen amid desolate spaces.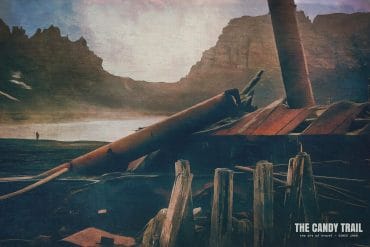 A volcanic eruption left haunting ruins of human occupation at Whalers' Bay on Deception Island in Antarctica.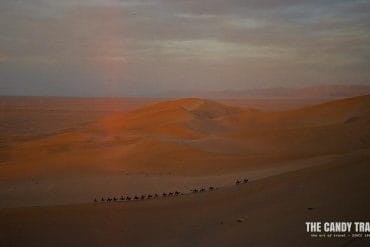 Traveling the Silk Road trade route thru China's Gansu province on a long train journey from Lanzhou to Jiayuguan Fort + the Thousand Buddha Caves.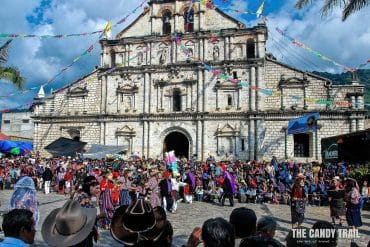 The colorful, Maya San Francisco de Asis Festival in Guatemala is held over a period of days in early October.
SUBSCRIBE for this post. Yemen is fascinating! Get my mad-cap adventures wrapped within the history + culture of Yemen.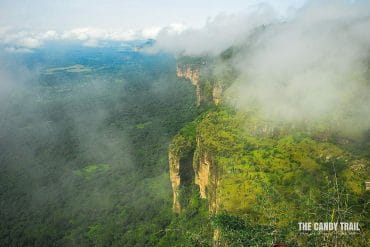 One of the best places to explore "The Grand Canyon of Guinea" is from the village of Doucki, with guide, Hassan Bah.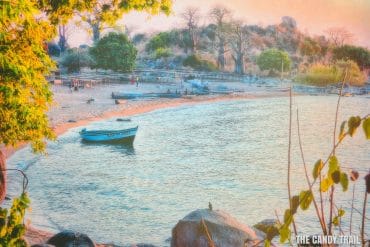 Ulisa Bay on Lakoma Island in Lake Malawi is a great rest stop - especially if you're traveling the long Cairo to Cape Town overland trip.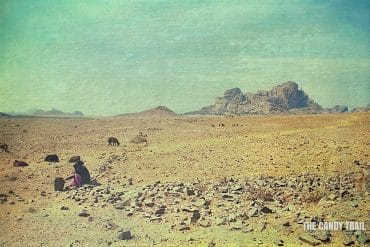 Travels in Eritrea - 1995. Wandering around the barren surrounds of Matara, meeting astonished and friendly locals and checking out ancient Axumite ruins.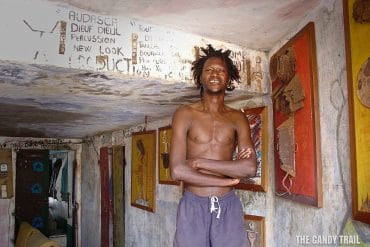 Meet Daouda Diabate - a Baye Fall singer/songwriter from Senegal, who lives in an old military bunker on Goree Island offshore of Dakar.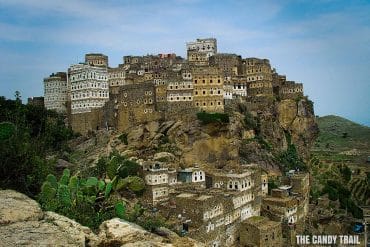 Standing on a crag the ancient tower houses of Al Hajjarah and the surrounding Haraz mountains evoke an Arabian Nights mystique.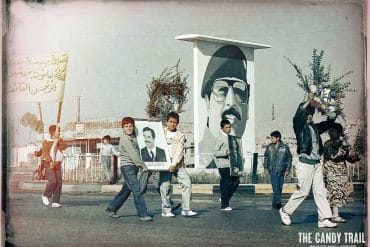 Traveling to a small town in Saddam's Iraq seemed a quiet and friendly experience - until a children's parade marched down the main street and trouble found me.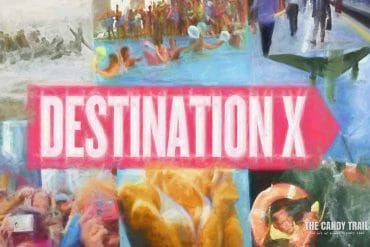 The Museum of World Culture – in Gothenburg, Sweden – purchased 4 images from me and they're part of an exhibition called DESTINATION X.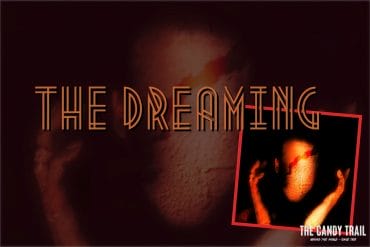 Last night I dreamed a disturbing dream. And that nightmare seemed real the next morning - walking the streets of Kontum in Vietnam.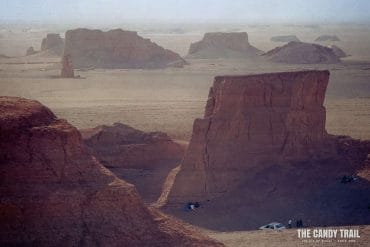 Within the Kaluts region, you could be forgiven for wondering if you've stumbled into a lost city - as miles of eroded sand towers & blocks stick out of the desert.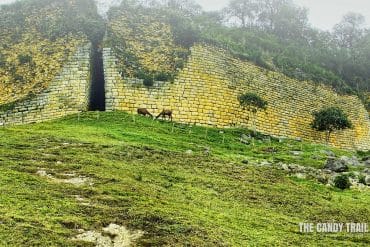 Living on mountains amid the clouds, the Chachapoyas were known as the cloud people. And at the center of their world, the mighty ruins of Kuelap.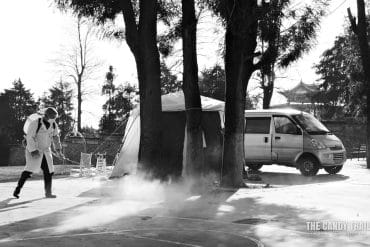 From van-camping over a lake and mountain panorama in Yunnan, to being sent to a quarantine area during the Coronavirus outbreak in China.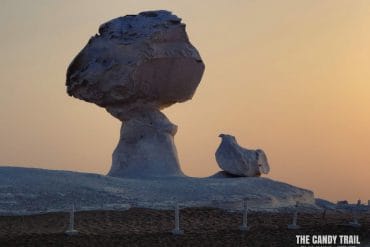 Traveling to the wind-sculpted formations for an overnight stay in the White Desert of Egypt is best done from Bawiti (Bahariya oasis), rather than in Cairo.