These musings come at the end of an overland trip across Asia and Africa, broke and confused in 1995. But mostly, it's about how awful hostel dorms can be for a light sleeper. So, this is NOT a reflection of Cairo, which I enjoyed (and I returned there in 2013).
F*ck this!
Done nothing the last two days.
Feeling tired. Lousy!
Am sleeping in a hostel dorm with 8 other travelers in Central Cairo. Bloody hopeless!
Would've felt way-better after no sleep amid a night of excessive sex and booze
Got woken at 10 P.M.
At 2.
At 5 by – "ALLAHU AKBAR!" – sings the Muslim prayer call.
At 6.
At 7, as people departed.
Again at 9.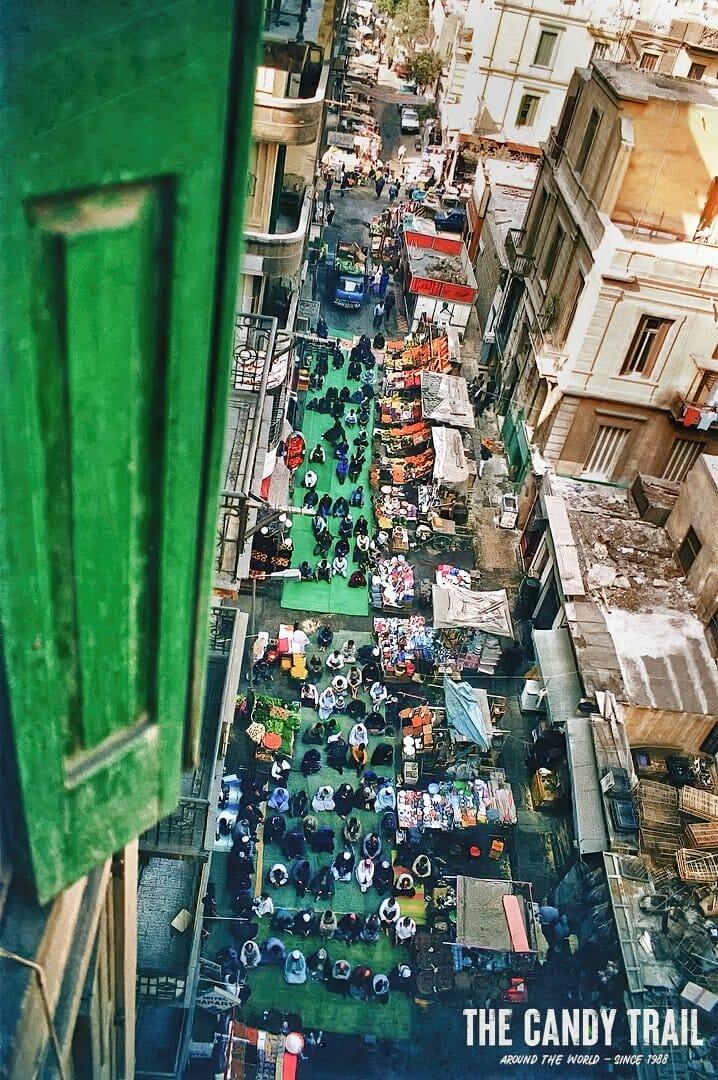 ---
The Cairo Egyptian Museum was too much
---
Spectacular. Overwhelming. Too much.

Wandered round and yeah, nice sculptures, nice mummies, nice jewelry.

Lots of gold. Cor, was Tutankhamen a spoiled brat, or what?

Ooh, yeah, that's wild … and that one's neat too … and that – out of the way! Tourists everywhere! More tourists – I lie – than exhibits (and most visitors seem as long brain-dead as the mummified dog.)

Often, it was I who was the exhibit.

Look, see the half-dead-long-hair pretending to understand Ancient Egypt.

I got more attention than a Pharaoh's preserved organs; and to many Arab tourists, I was more exciting than a jar of dehydrated testicles.
---
Had wicked stomach cramps early this morning. But cleared it after three prolonged shits
---
Have eaten the same food from the same restaurant tonight (cos it tastes good). See what happens?
Two Japanese travelers talk.
One of the young women has realised her large, pink suitcase-on-wheels, ain't too practical; she's just lugged it up five large flights of stairs, cos the elevator doesn't work.
Shit! two Euro-chicks are setting their alarms.
Fuck! I hate alarm clocks.
Especially when they ain't mine!
Well, I ain't the only one who's tired and grumpy this morning.
Three Japanese complain about this young English woman who woke the entire dorm.
Quite a brain-f*ck.
You see, after she'd dragged herself out of bed, turned the blazing-lights on, spent 40 minutes repacking her pack – which she'd spent hours on last night. Then she stomped out to the bathroom, and back, and again, back and forth.
And while she was out washing, her second alarm bleeped – til a Japanese babe crawled out of bed and thumped the thing.
Eventually, the woman left, leaving the door wide open.
Have lay in bed all morning, wondering what to do?

What to do in Cairo?

What to do in life?

I really don't know what to do …

Doing nothing appeals.

Actually, being a waster really appeals.

Yeah, a waster for life!!!

But who will employ me to waste my life?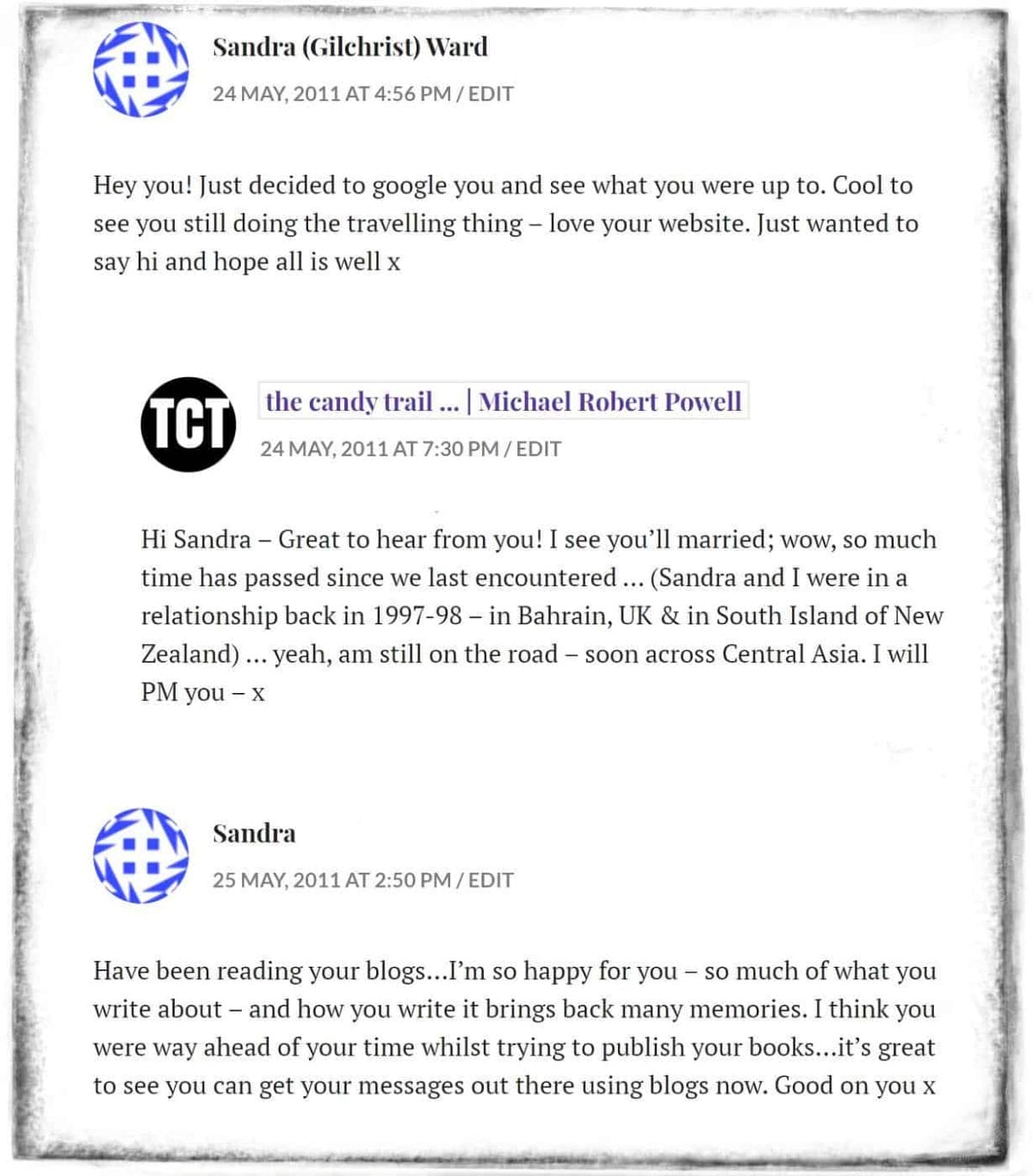 Travels in Egypt – 1995