Monumental stone ruins are rare in southern Africa.
Yet in the lower highlands of Zimbabwe are awe-inspiring African stone-work that feels like an Inca site.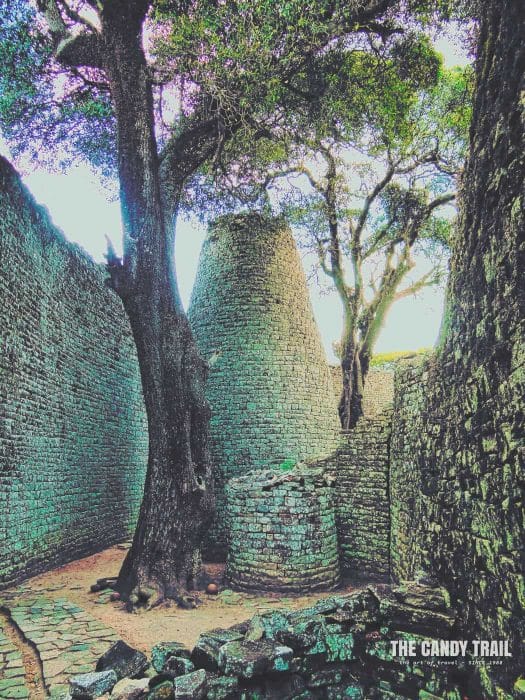 In fact, when the ruins were "discovered" by whites, they denied Africans could ever build such structures.

---
Origins of the Great Zimbabwe
---
European scholars in the West thought King Solomon, or ancient Greek colonizers, built the Great Zimbabwe.
WRONG.
Modern research proves that the builders of the Great Zimbabwe were the local Shona people.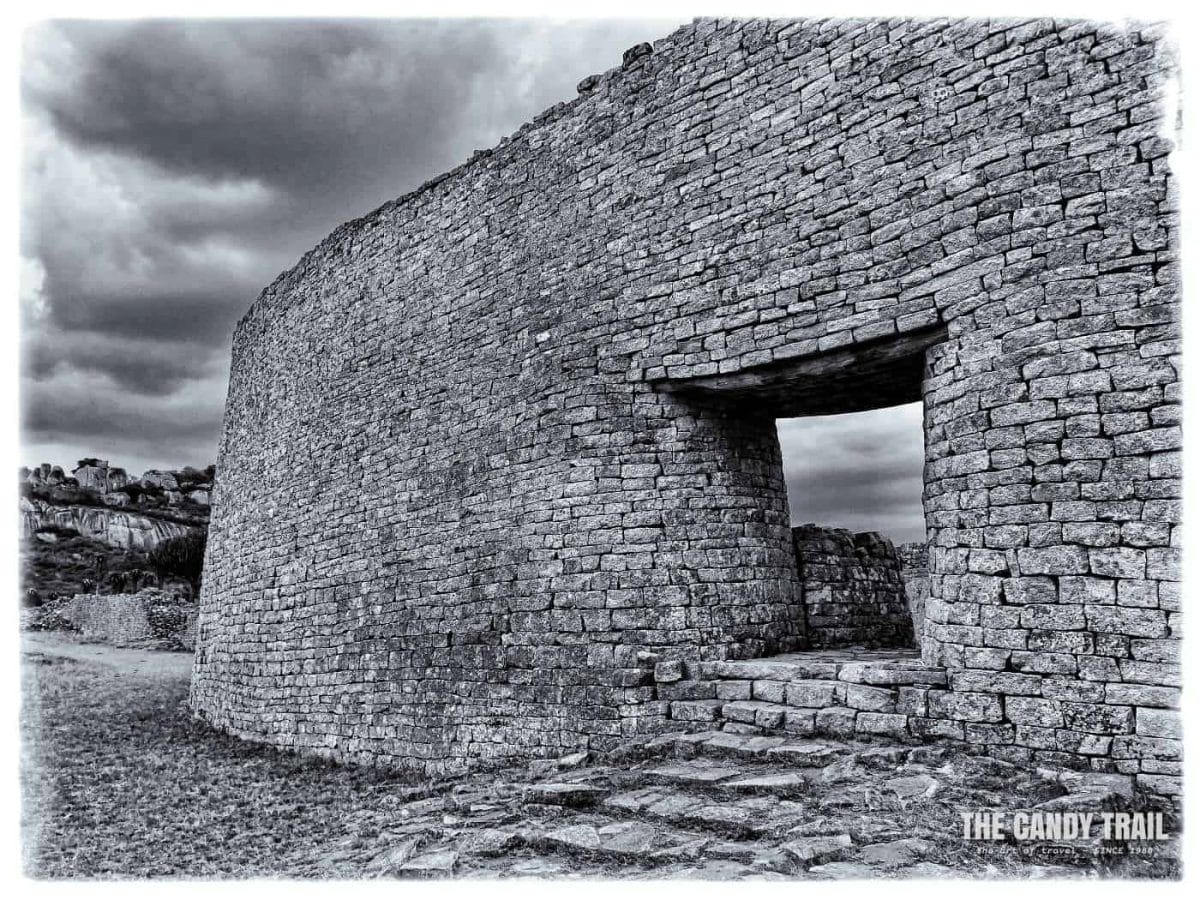 ---
The Great Zimbabwe Empire
---
From the capital of Great Zimbabwe, the Shona influence extended into Botswana, Mozambique and South Africa, (during the 13-16 AD). 
This Zimbabwe empire flourished by exporting gold and ivory to the coast of East Africa (Swahili culture), where cloth, beads, and porcelain came into the city from the Middle East and China.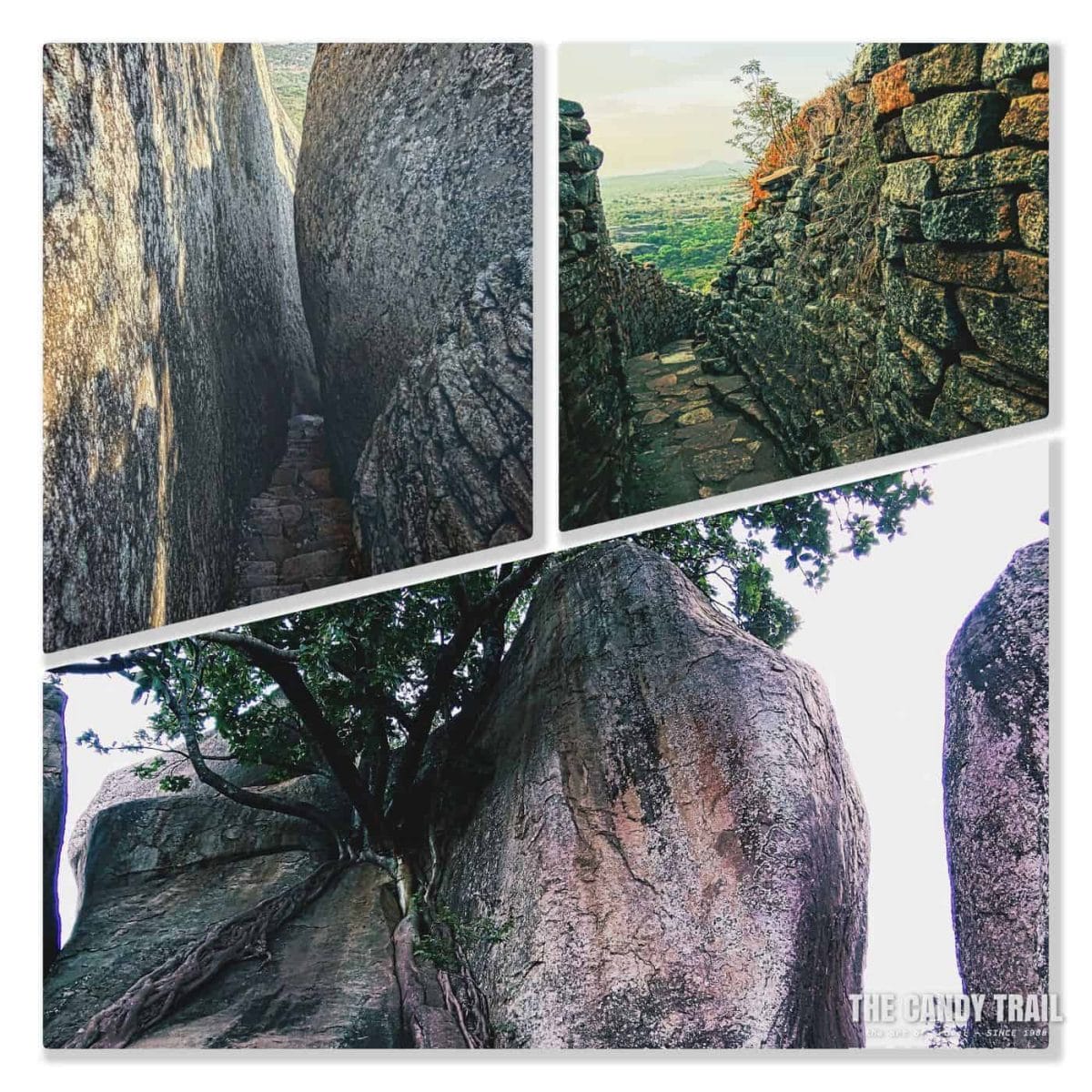 What you see today are the stone ruins of royal enclosures; whilst the populace lived in clay and thatched dwellings.
During its height, the Great Zimbabwe's population fluctuated from 11-20,000 people.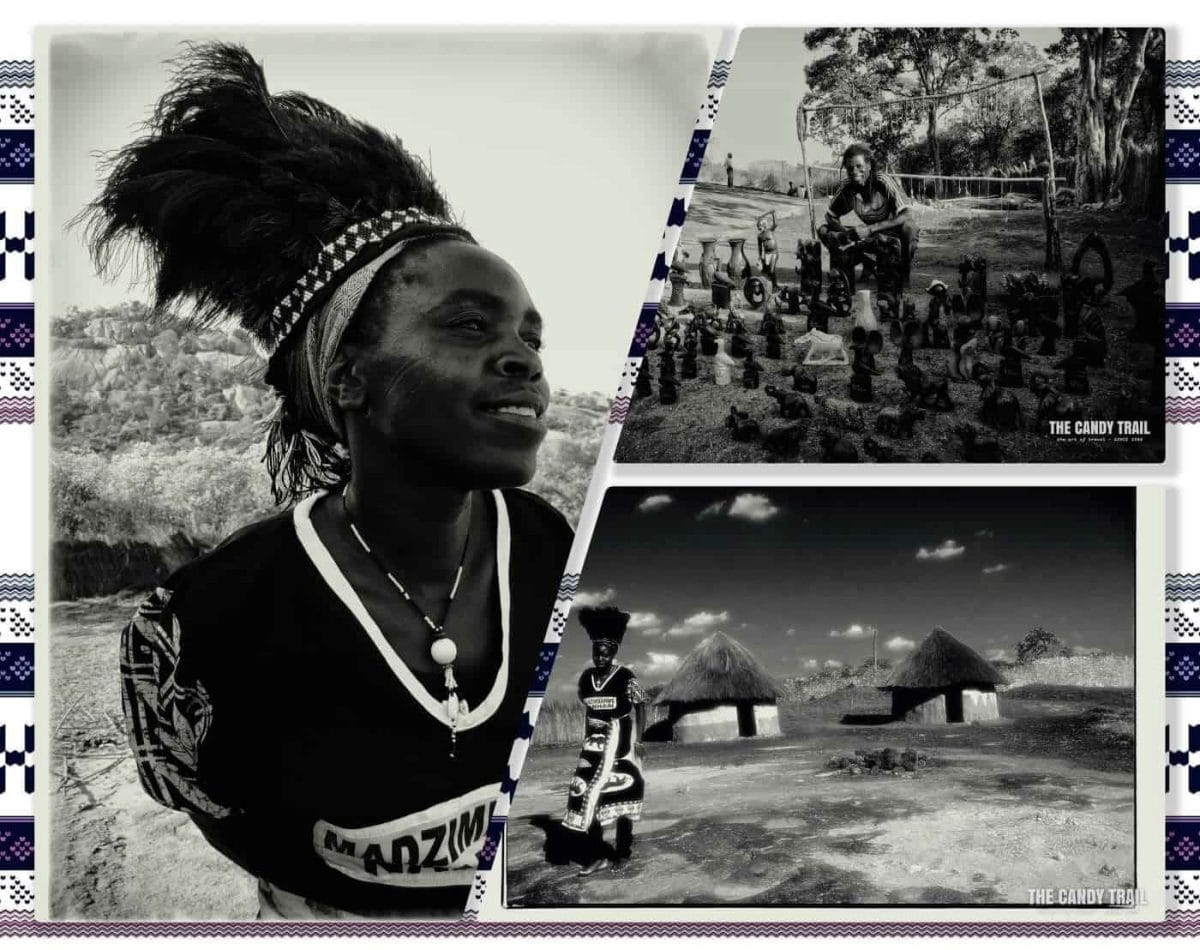 ---
Getting to the Great Zimbabwe National Park
---
GETTING THERE: You'll have to pass-thru and probably stay a night in Masvingo.
Unfortunately, there are no cheap single rooms (2013).
I paid $35 with a shared bathroom.
However, there's a fantastic supermarket in the town center – so stock up!
Opposite the supermarket is a mini-bus stop where you'll get a ride to the ruins (about 25km away). Cost: $2.

The bus will drop you at the entrance that leads to an expensive resort; walk thru the grounds and down towards the campsite.
It's about a 20-minute walk.
But I hitchhiked with a young Zimbabwean couple.
They also helped with a room. (Apparently, attendees of a conference at the resort had booked it solid, but left this morning. Yet, the staff hadn't cleaned any rooms (and weren't bothering to, until the couple persuaded them to ready one for me.)
My return from the Great Zimbabwe was a peasant walk and then an easy hitchhike back to Masvingo.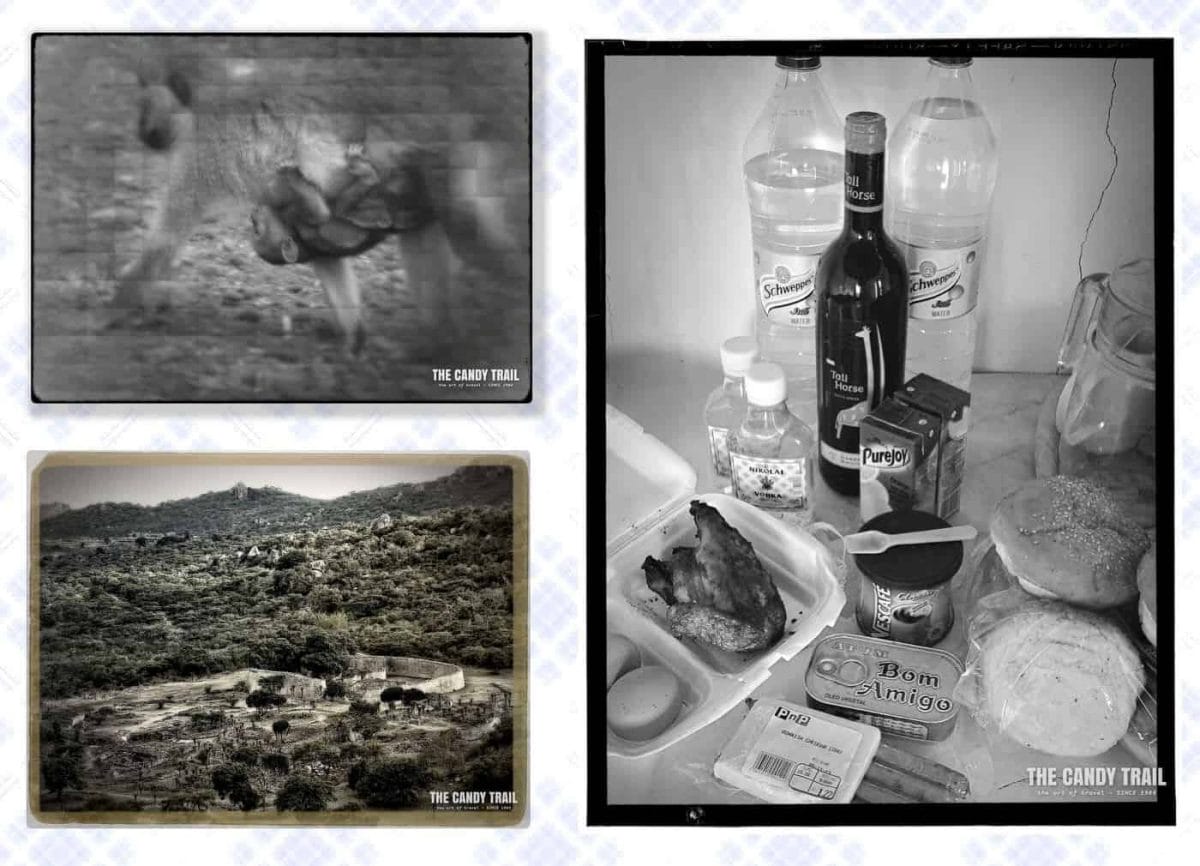 PARK ENTRANCE FEE: $15 (If you stay at the campsite, this ticket is good for a week).
TAKE ALL FOOD + WATER from the decently priced supermarket in Masvingo.
You can score cheese, bread, salami, fruit, alcohol, snacks, etc.
Otherwise the National Park shop has little beyond soft drinks and crisps. And the resort is expensive (I tried the cheapest option: a hamburger @ $10. Yet, the cold beer is cheap).
ACCOMMODATION: Stay at the government camp site, if you don't have a tent. Simple double huts with electricity and shared bathroom @ US15 per person.
---
Tranquility in the presence of the Great Zimbabwe
---
This region of Zimbabwe is silent on the backpacker circuit.
You'll have the ruins to yourself, mostly.
AND, even if you're not crazy about ruins, the location – looking to humped-rocks, watching playful monkeys or wandering amid nature, offers bliss amid an ancient and sacred space.
Travels in Zimbabwe – 2013