When it comes to man-made fu*k-ups – it's really difficult to top the Aral Sea disaster.
And to rub this further in your face: the stranded ships at Moynaq – once a fishing port, are now 170 km from the shores of the sea.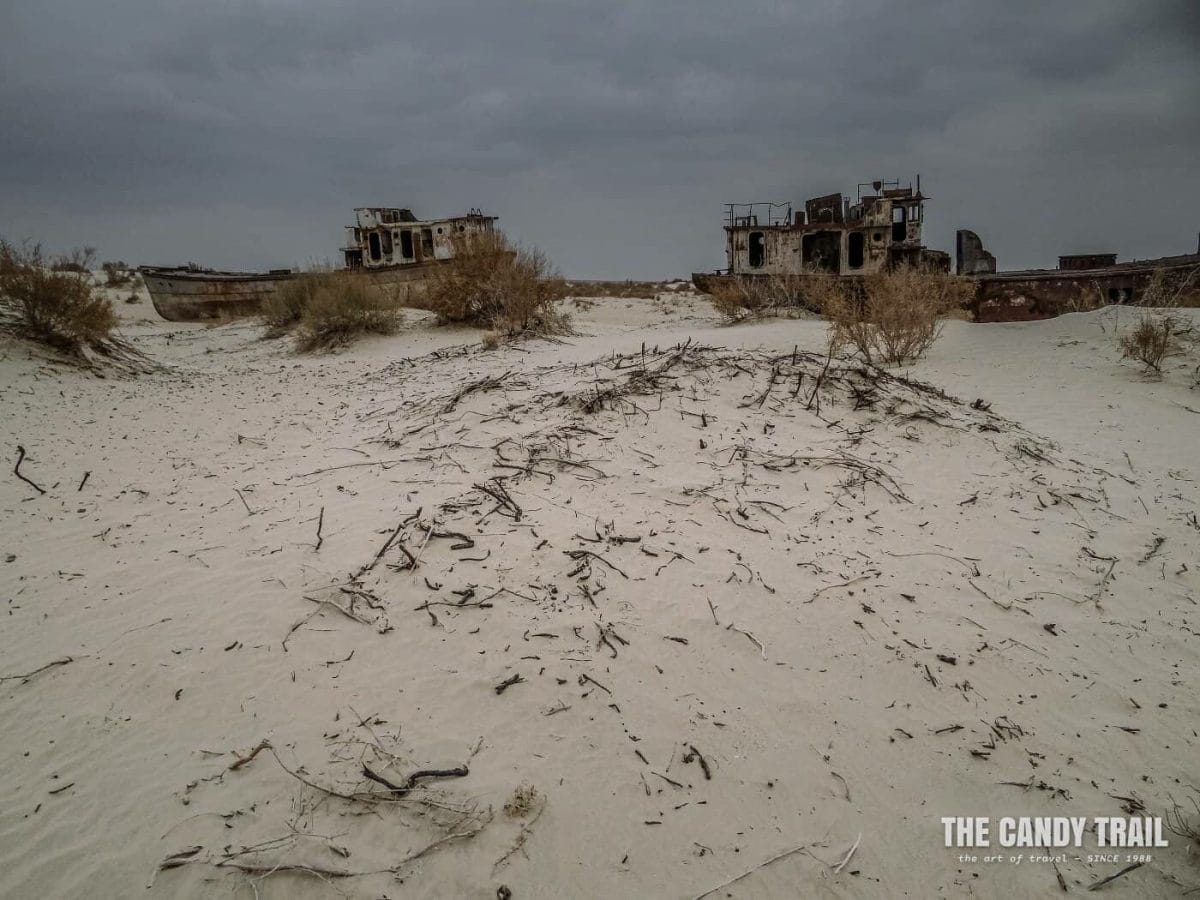 ---
The Aral Sea disaster began in the 1940s
---
Back then, the Soviet Union grew cotton in the desert.
The project was successful.
They grew cotton in huge amounts and Uzbekistan (then part of the USSR) was a major exporter, for a time.
But the irrigation canals had diverted water from two major rivers and, in doing so, they sapped the replenishing waters of the Aral Sea.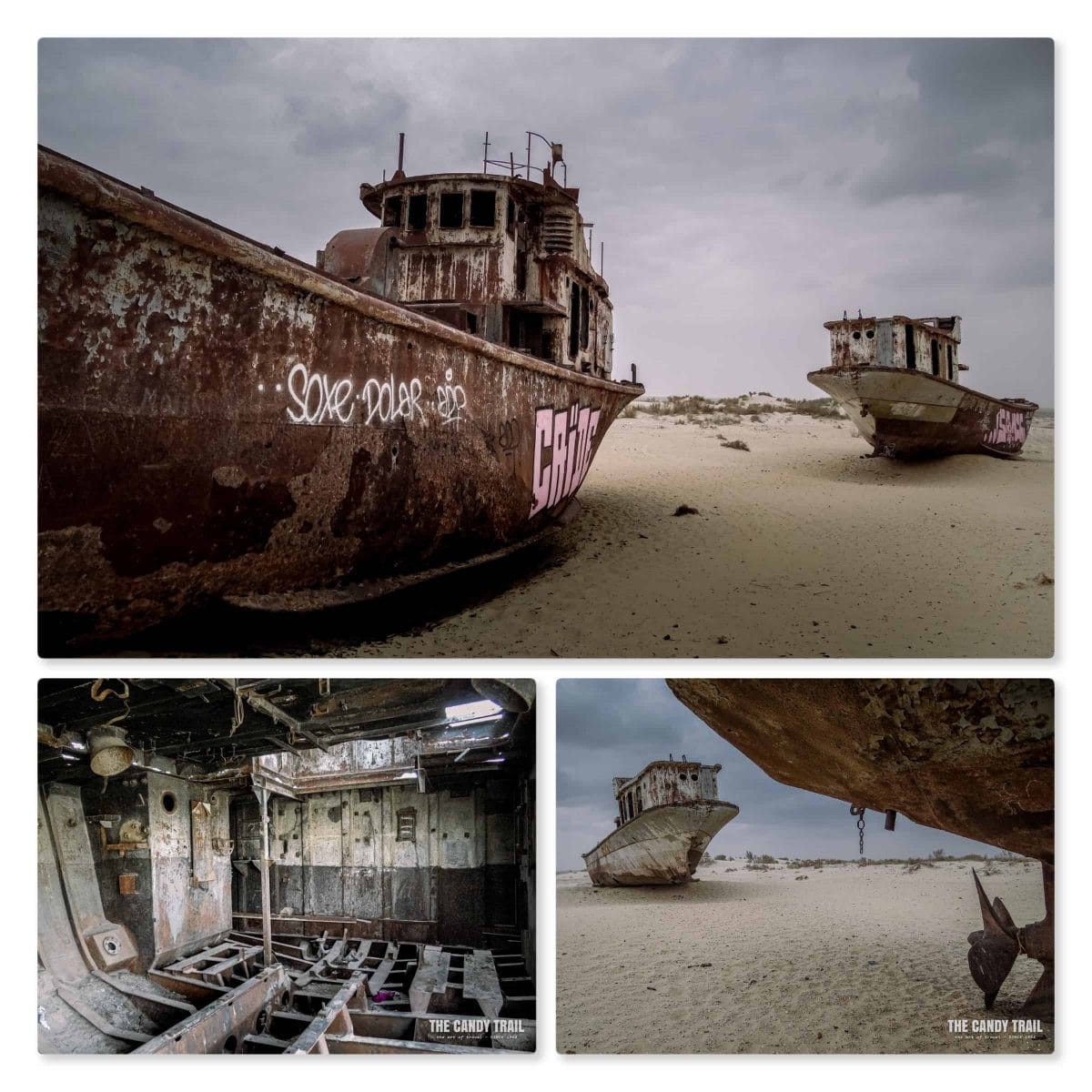 For the Aral Sea – the result was a DISASTER !!!
Since the 1960s, the world's 4th largest inland body of water has shrunk to 10% of its original size.
And has split into smaller lakes.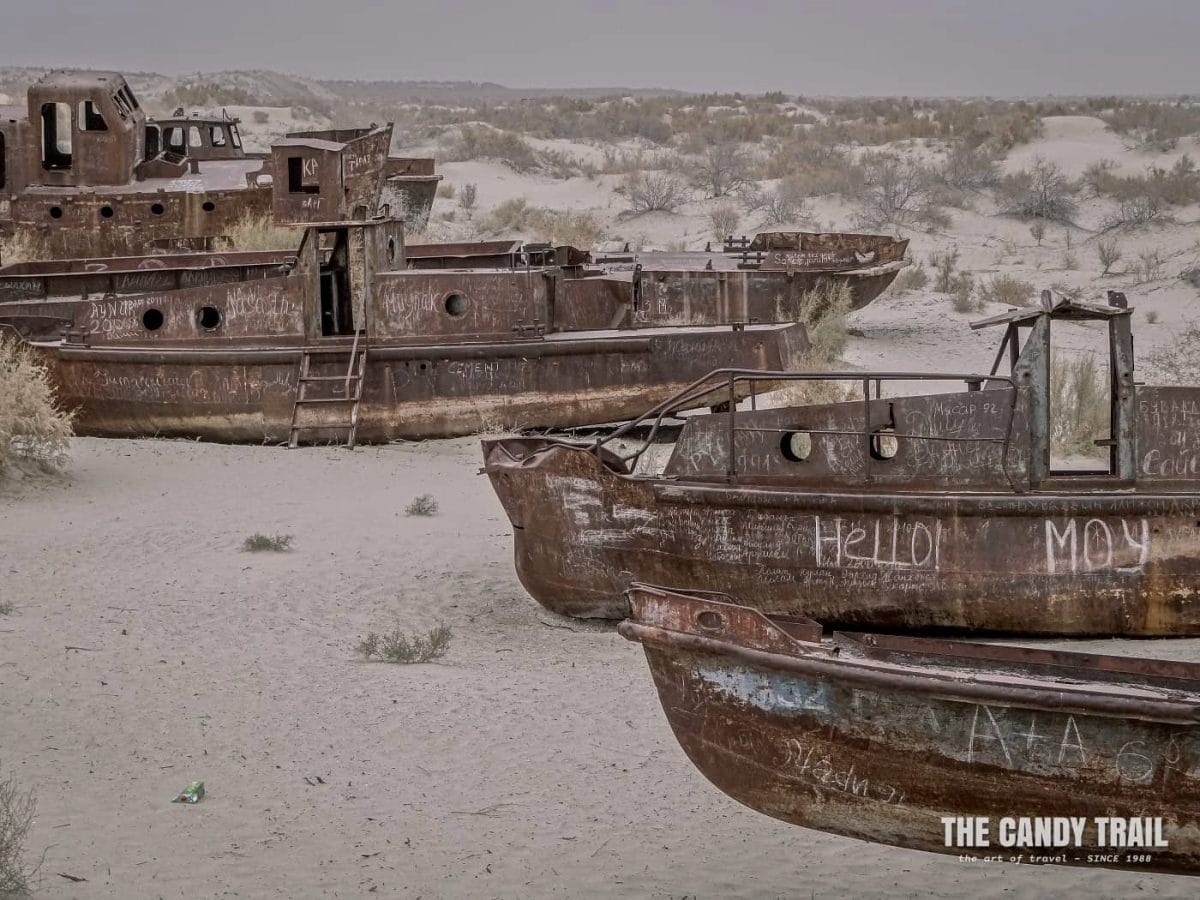 ---
The Aral Sea shrinking has destroyed Moynaq
---
In the Aral Sea that remains, fish stocks are very low (due to increased salinity in water).
This has crushed industry in Moynaq.
And there's been no fishing, canning or ship-building industries since the 1980s, so thousands of men left for Russia and other regions looking for work.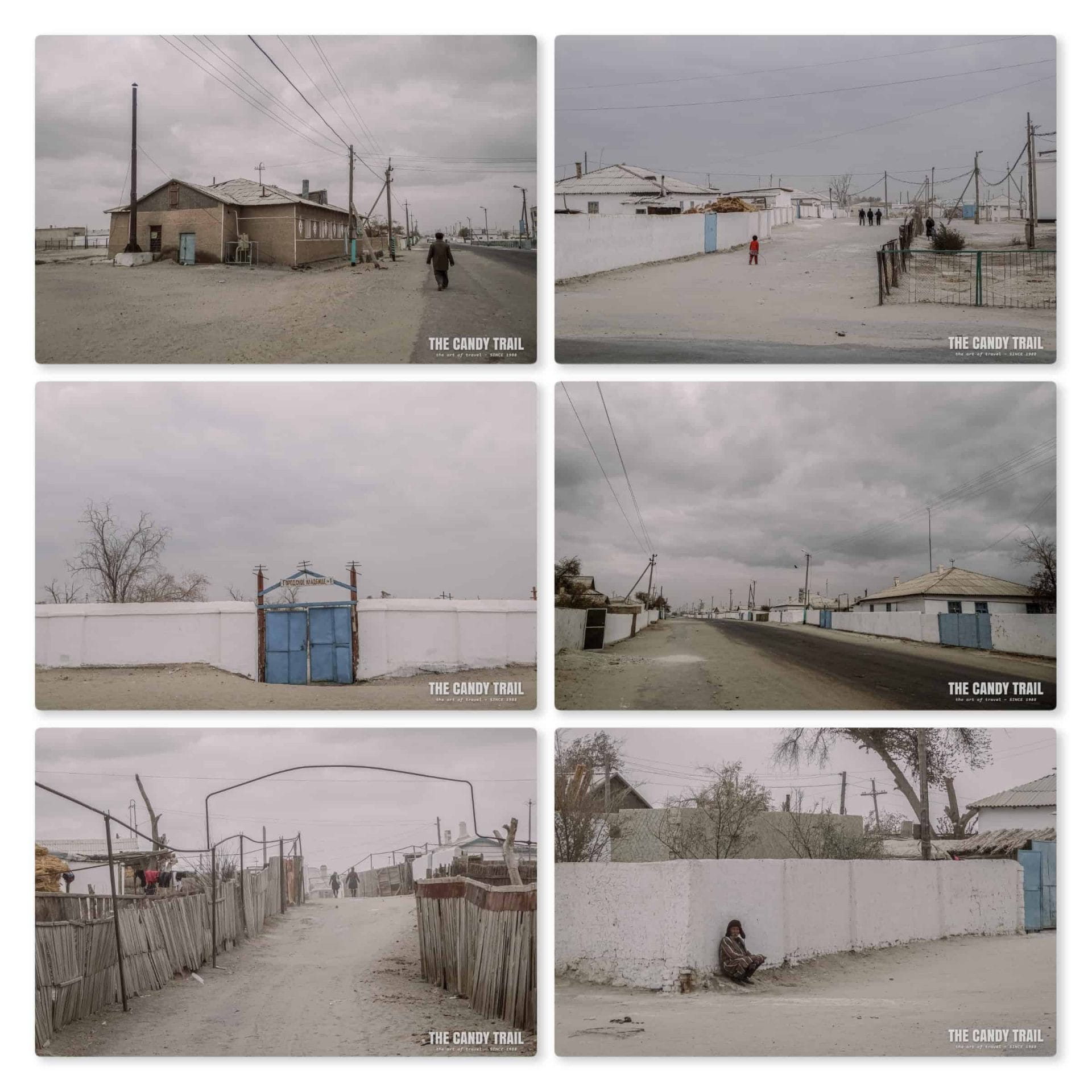 Now, shorter, hotter summers meet longer, colder winters.
And respiratory problems are common because of increased sand and dust storms.
---
When I visited the Aral Sea – rather, the Aral Desert – it was freezing
---
Lashed by biting Siberian winds. Deserted, dusty, blowing streets, teasing sleet, overcast skies.
Only occasional glimpses of the sun around sunset.
It was the perfect brutish weather for this made-man hell-spot.
Big blue, sunny skies just wouldn't seem right.
To enhance the mood, I drank a bottle of red wine (and later a 1.5 liter of 7% beer) to counter the chill.

There I wandered, amazed amid rusty, wrecked ships in bleak sand and scrub.
During the afternoon, a couple of young lads joined me.
They saw the ships as an amazing playground.
Others call it a "graveyard of ships".
Later, a local wedding party turned up to pose at the vista point where the coast once was. Some group photos for a few freezing minutes.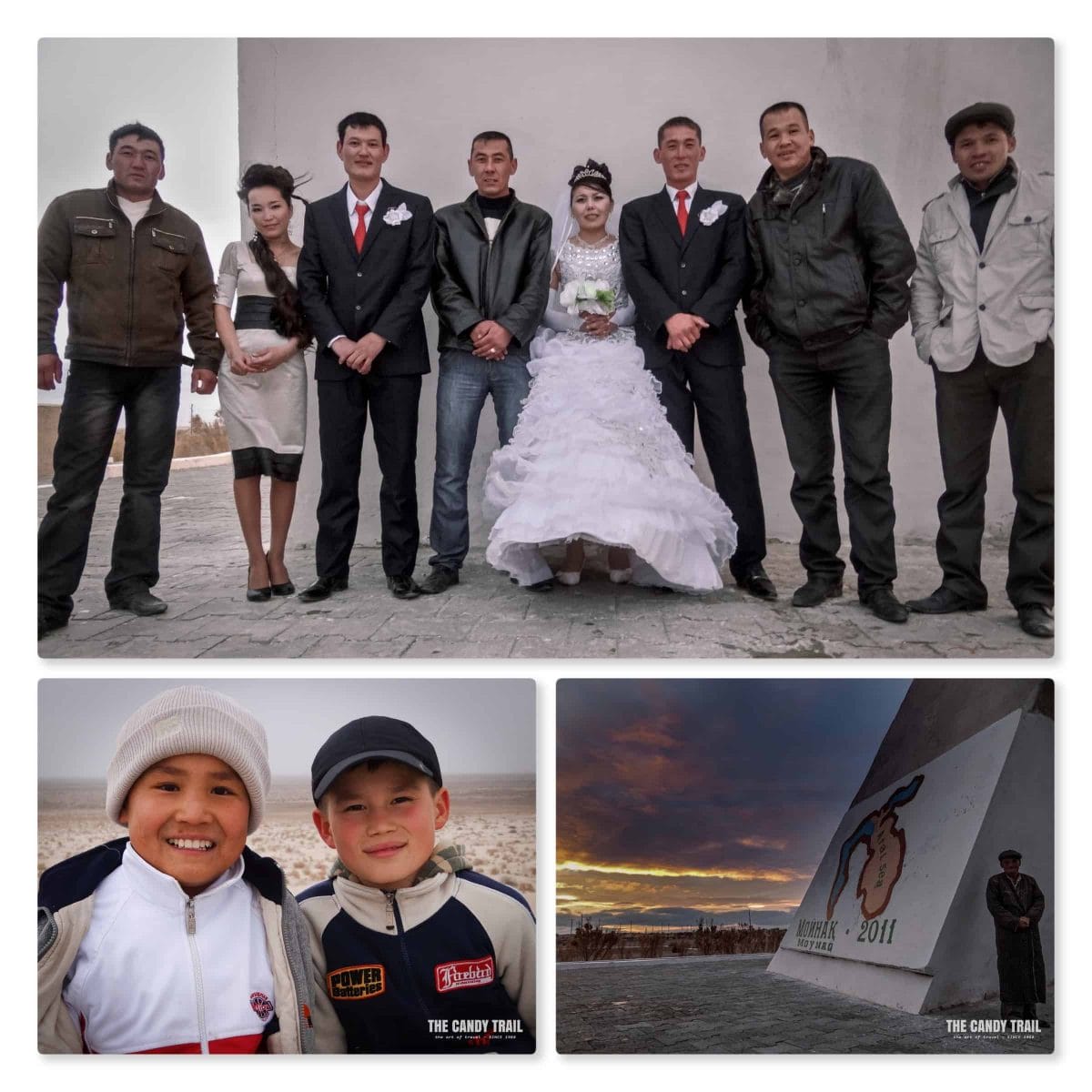 They invited me for several vodka toasts, which I accepted.
And from that point, my memory deserted me – evaporating like the sea I'd contemplated.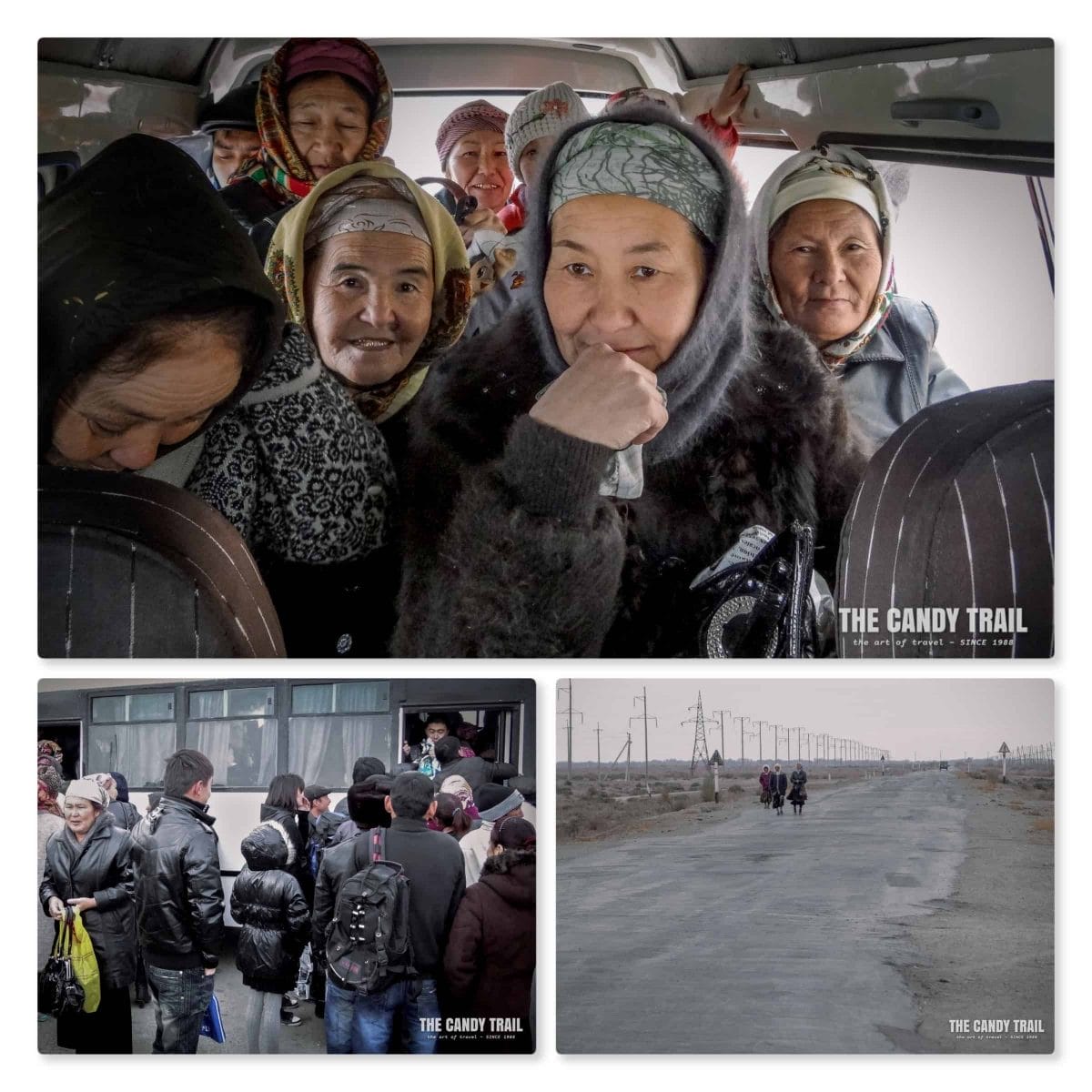 Travels in Uzbekistan – 2011