The Chachapoyas were known as the cloud people. Why? Because they lived on high mountains amid the clouds (Duh!)
Anyway, at the center of their world was the city of Kuelap – today, a huge-walled ruin perched on peak, and after hiking a few hours, these imposing walls stare down at you.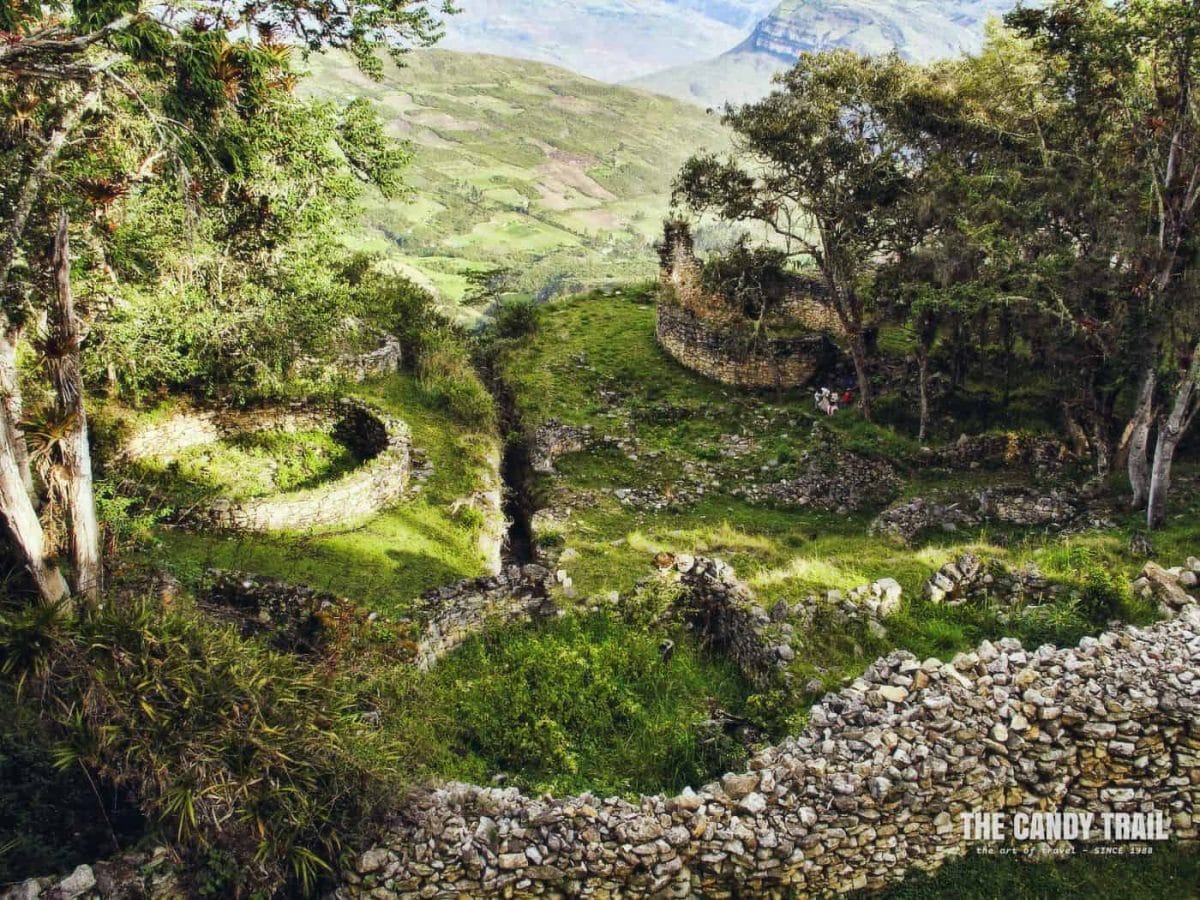 This mighty fortress city – a place of worship – sits 3000 meters above the Utcubamba River, in the Amazonas region of northern Peru.
Kuelap's immense stone walls run 600 meters and raise to 19 meters, including rocks of 3 tons.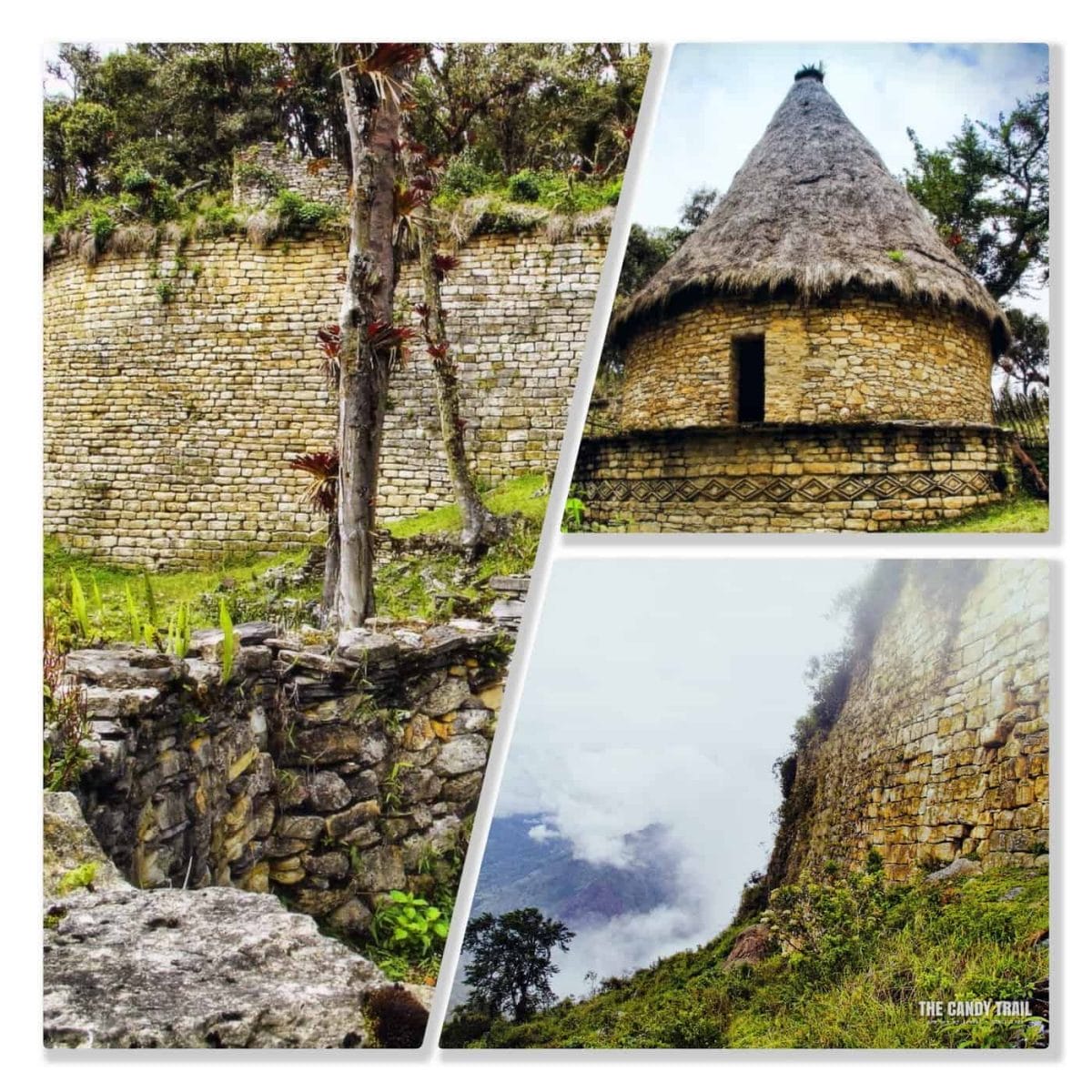 Kuelap ruins number over 400 buildings
In 600 AD, they settled on this site and occupied it for 1000 years as a place for ceremonies and burials.
(Note: Kuelap is 600 years older than Peru's most-famous attraction – Machu Picchu, a sacred site built by the Incas).

Chachapoyas was not a nation or an empire
It seems they were a federation of small states scattered across this mountainous territory.
And when the Inca arrived in the area in 1470 AD, they had trouble suppressing the Chachapoyas people.
Twice, they rebelled and had to be reconquered.
Kuelap was located to take advantage of the river-canyon trade route between the Pacific coast and the Amazon interior.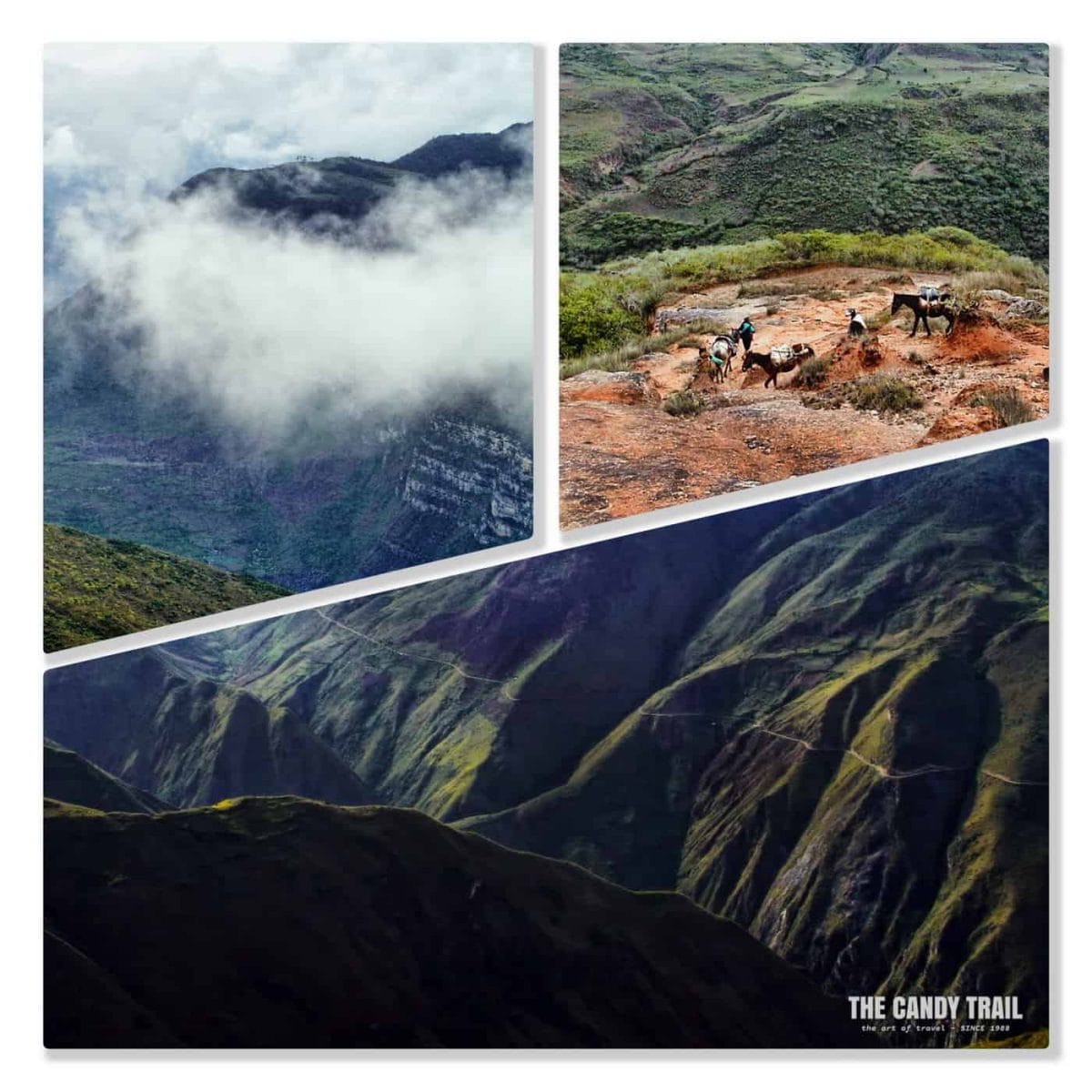 The Chachapoyas were a trading people
Chachapoyas' residences were built on high slopes for defense, but also to take advantage of the terrain to grow potatoes and maize.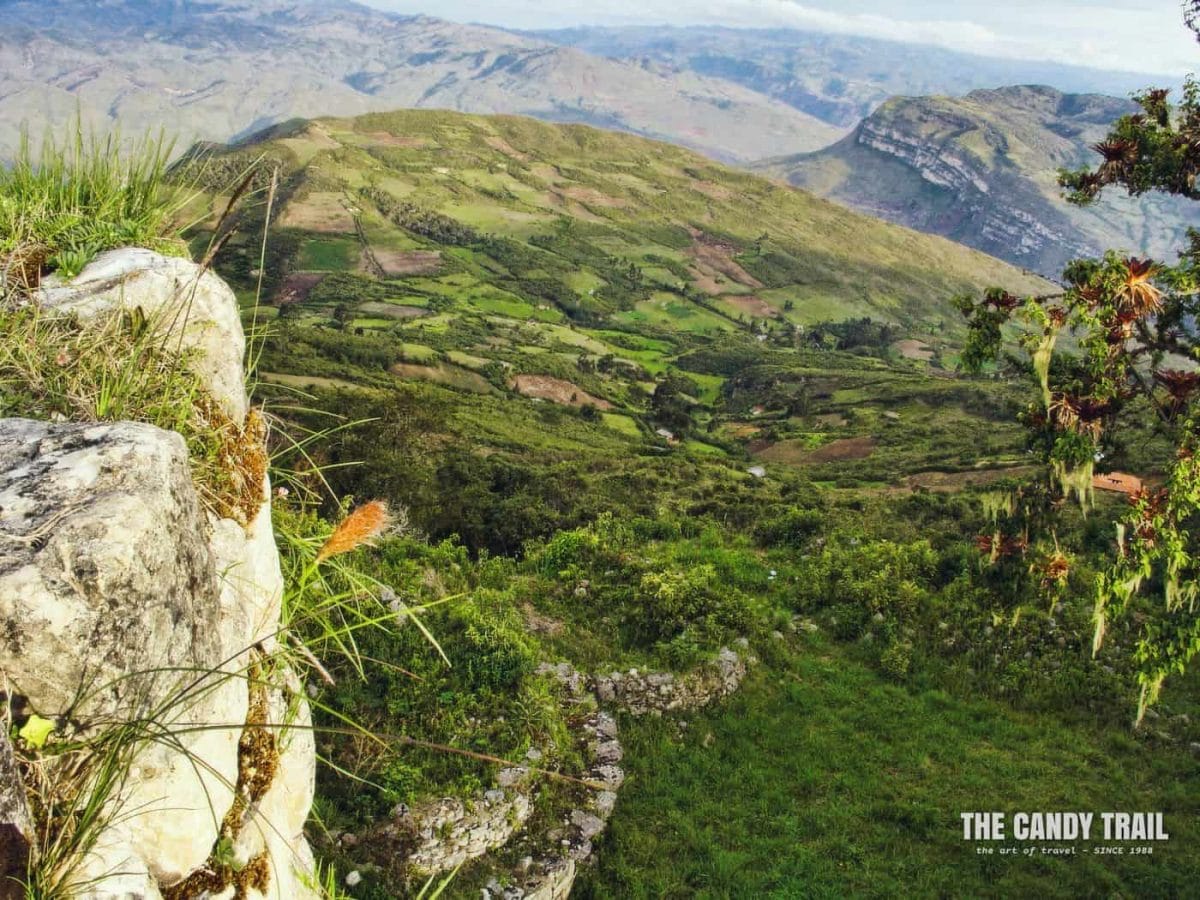 Scholars believe that beyond being a fortress to protect villagers in times of need that it was also home to a powerful aristocracy who oversaw food production and provided religious leadership.
According to Spanish accounts, the Chachapoyas were sorcerers, consuming herbs and hallucinogenics.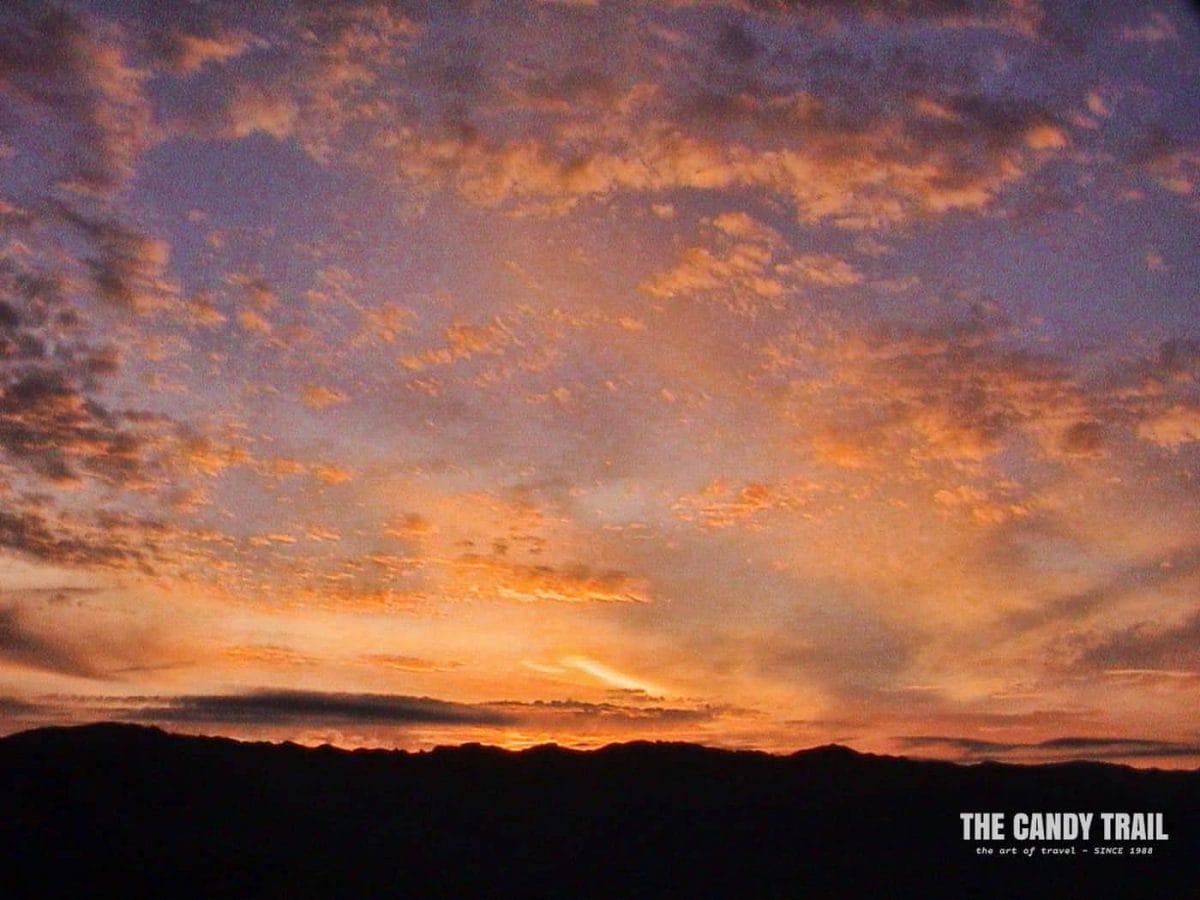 ---
Ruins of Kuelap – Travel Advice
---
I visited Kuelap in 2003, and things have changed.
Apparently, there's a bus and cable car route now, meaning mass tourism and probably a lack of feeling, I assume.
Back then, there was a road up and accessible by taxi – that I was unaware of. And it was quiet; just a few Peruvian tourists, briefly.
If you have time, take a local bus from Chachapoyas (60km away) and stay overnight in the village of Tingo, which is below the ruins, and the next day enjoy the hike up to Kuelap.
It's steep. But scenic and peaceful. And an adventure of a few hours.
I stayed the night at a local house just a 100 meters from the ruins and enjoyed the company of local archaeologists based there and also enjoyed drinks with a visiting female scholar from Germany.