Amid the mountains of Jilin in northern China, are the epic ruins of an ancient Korean kingdom.
Opposite North Korea on the Chinese side of the Yalu River, Wandu Mountain City started as a fortress to guard the nearby capital of Guonei (modern Jian).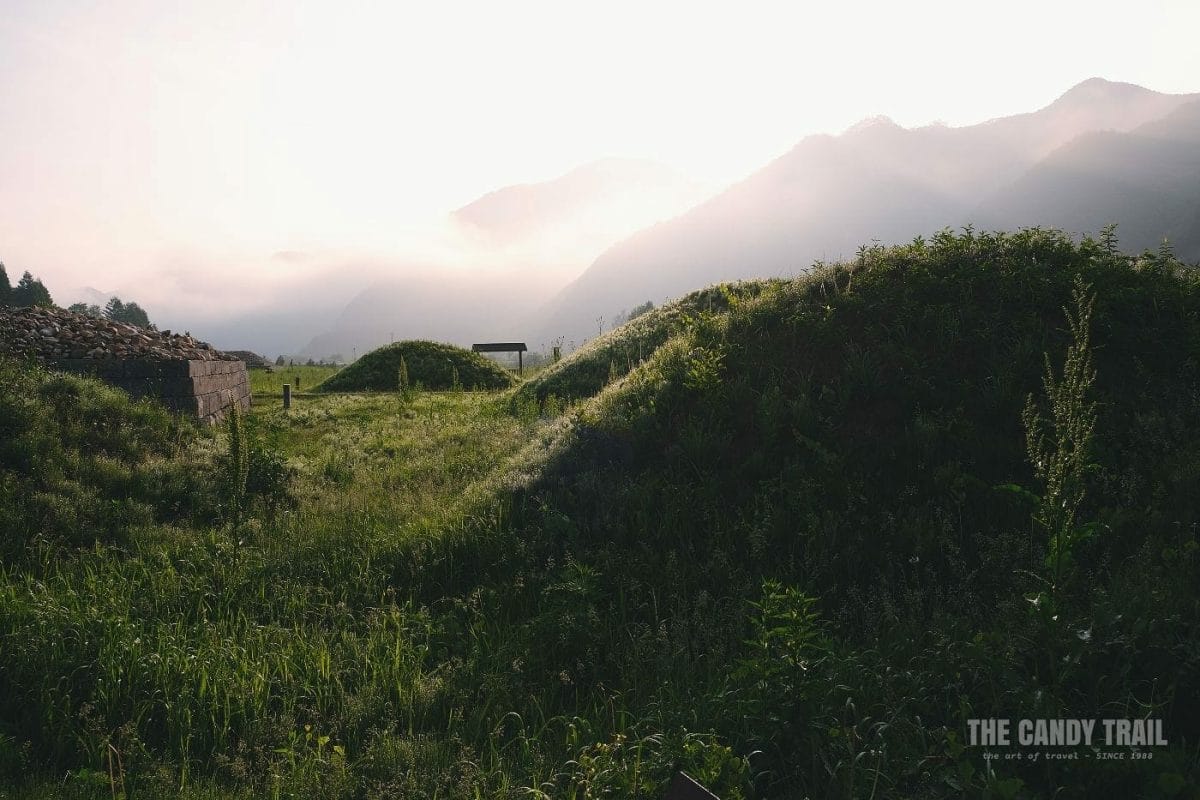 ---
In 209 AD, Wandu Mountain Fortress became the capital of the Goguryeo kingdom
---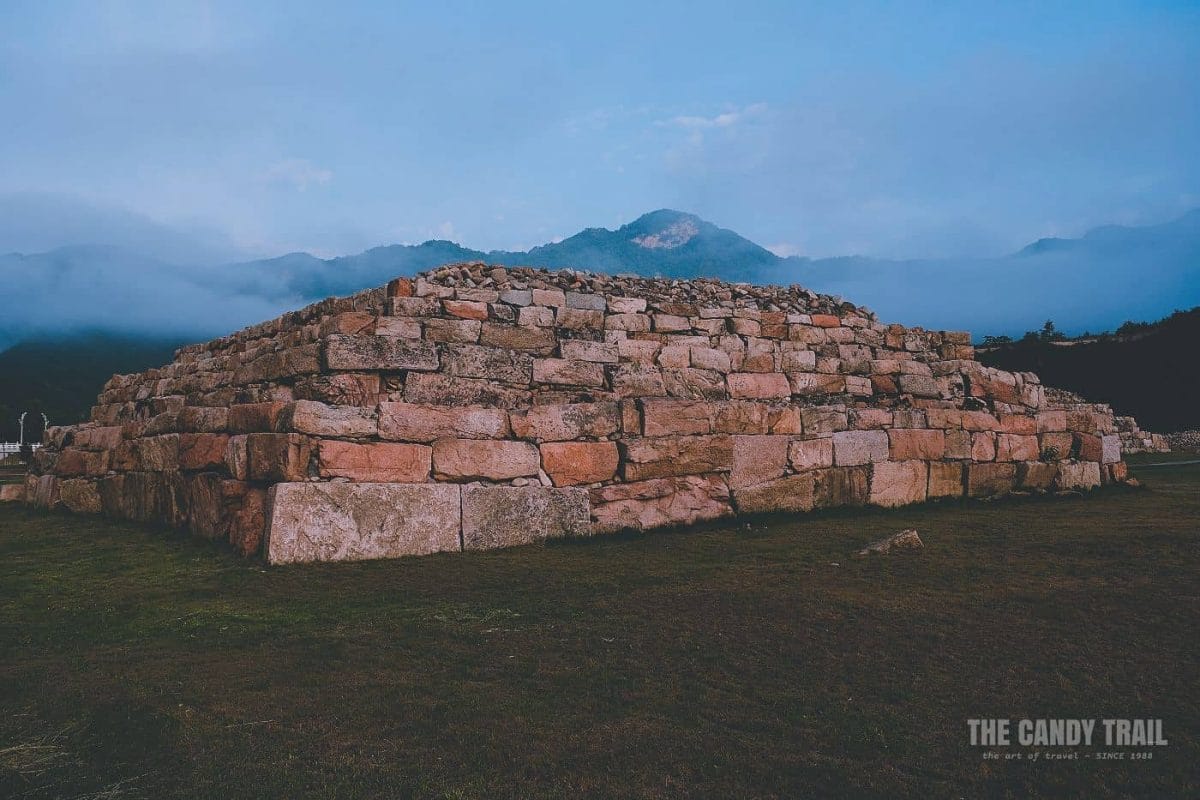 While there's not that much to see at Wandu – a stone guard tower, palace foundations and a (renovated) city wall, it's the valley of tombs that seizes attention.
---
The Tombs of the Nobles are the highlight of Wandu
---

The "Tombs of the Nobles" at Wandu are mix of burial mounds, large stone cairns and small pyramids.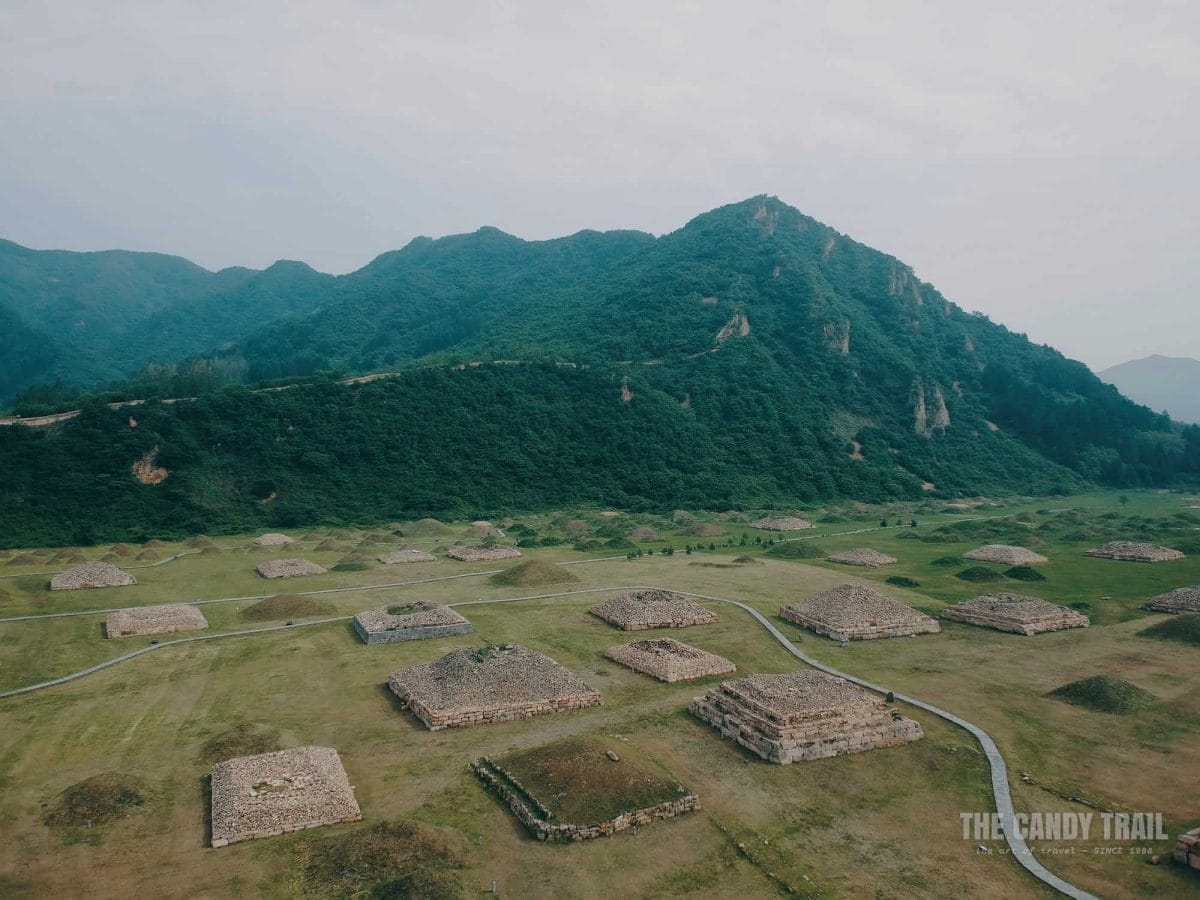 Alongside other Goguryeo tombs and sites scattered around Jian, the other stand-out is the General's Tomb (Jiangjunfen – not pictured here).
This is the biggest pyramid structure in the region, reaching up 12 meters, built in the 4th century AD and looking slightly Mayan in design.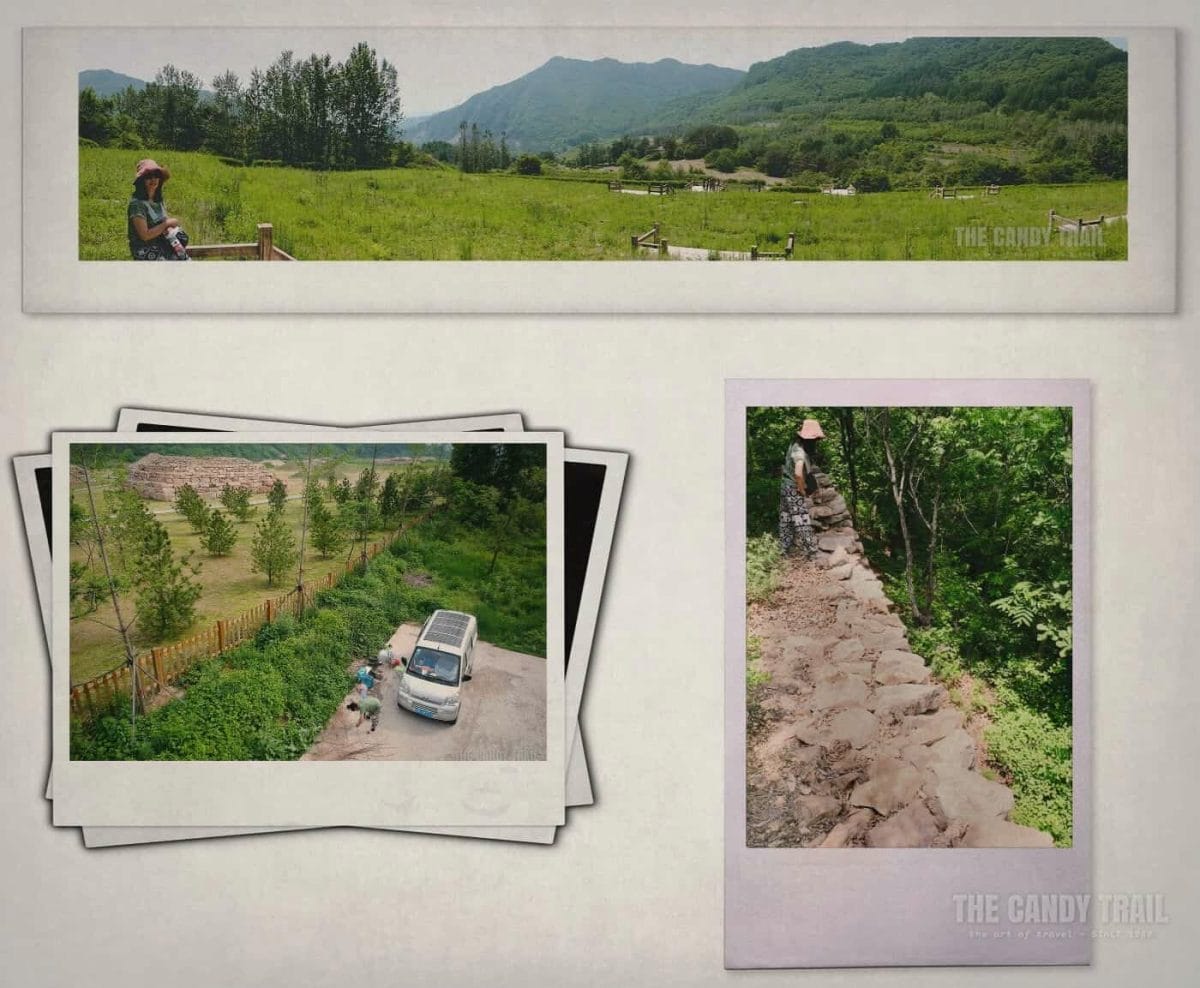 ---
GETTING AROUND the Goguryeo sites in Jian
---
All Goguryeo main sites are easily accessible by taxi. Bargain for at least 100 RMB for a few hours.
The General's Tomb is 4km north-east of Jian.
The Wandu site is also a few from the Jian, in another direction.
If you only plan to visit the Valley of Tombs and hike some – or all – of Wandu City walls (allow at least half a day for the whole 7km, steep, undulating wall climb).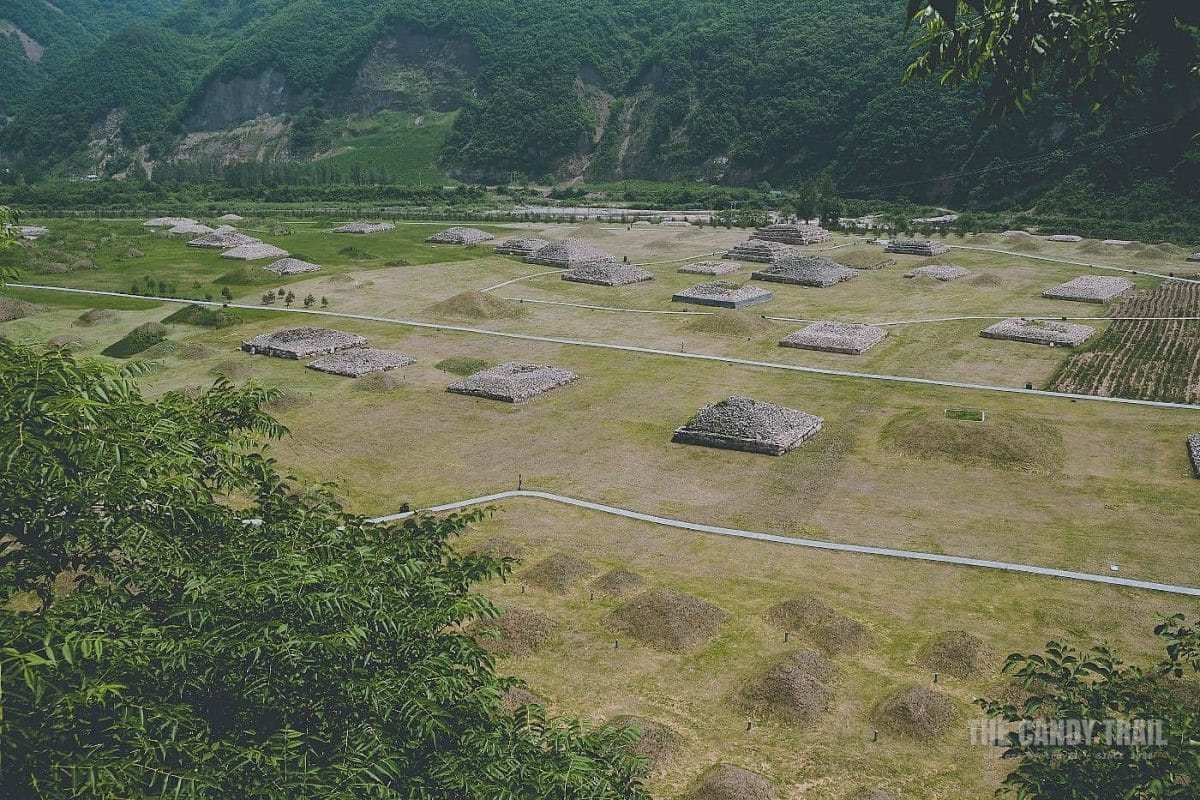 And in summer it's very humid – take liters of water if hiking along the wall.
---
How much are tickets for Wandu Mountain Fortress
---
An all sites ticket is 100 RMB. But a single Wandu-only site pass is 30 RMB. Likewise, the General's Tomb is also 30 RMB.
VIBES:
Traveling to these places is off the western tourist trail. But a lot of tour groups from South Korea can converge – mostly at the General's Tomb, which is more of a park + garden.
However, at Wandu Mountain City, it's calm and up on the distant ruined walls – it's wild and lonely!
Travels in China – 2019