Now a Syrian official hassles a Vietnamese-American woman for taking a photo of her friend at the border.
I hope they won't be so hard on me for showing up at the border without a visa.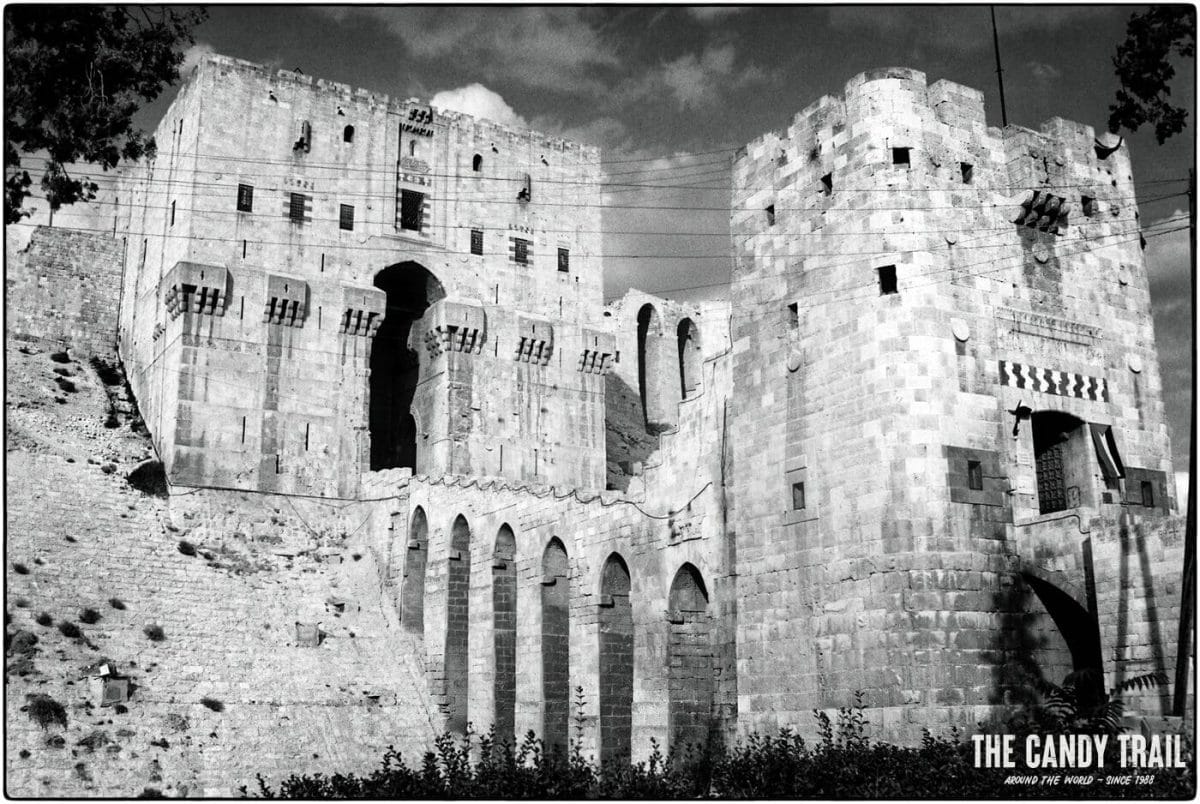 The other foreigners present (two Germans, a Canadian, two Americans) all had visas from embassies.
But I'd heard they'd issue visas to Kiwis + Aussies at the frontier, while they refused most other nationalities from this service.
And if my trip was thwarted here, it would be a long way back to the Syrian Consulate in Ankara.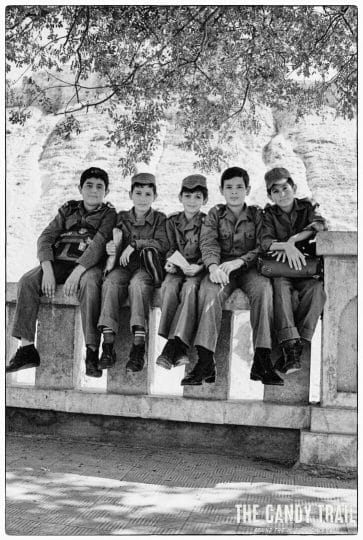 I stood in the captain's office. He was welcoming, but not overtly friendly. He barked at two junior officers before turning his attention to me. "What are your plans?"
"I would like to travel around Syria," I said, "then onto Jordan."

"You have a visa for Jordan?"

"Yes."

"Why do you not have a visa for Syria?"

"I was told by your embassy I could get one at the border."

He talked to another officer then asked: "You will visit Jordan and then where will you go?"

"From Jordan, I'll catch the boat from Aqaba to Cairo."

"When you are in Jordan, will you visit the occupied West Bank?"

"No."

"Will you visit Palestine?"

"No."

"Will you visit Israel?"

"No."

"Why not?"

"I have no interest in Israel." Phew, quick thinking! Shit, I hope that's what he wanted to hear.
---
I got a Syrian visa at the border in five minutes
---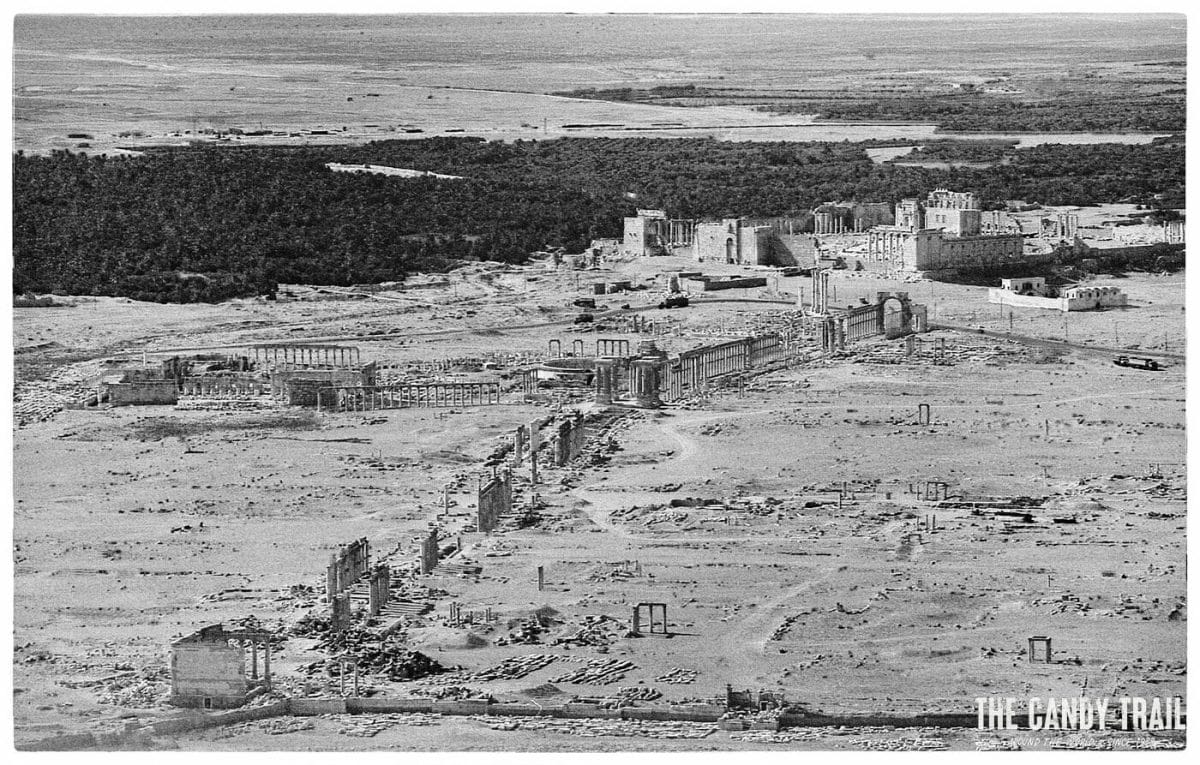 However, conceding that I wanted to visit Israel (which was my plan) would have meant an instant entry refusal.
They have deported travelers from Syria for having Israeli stamps in their Youth Hostel books or possessing Israeli toothpaste.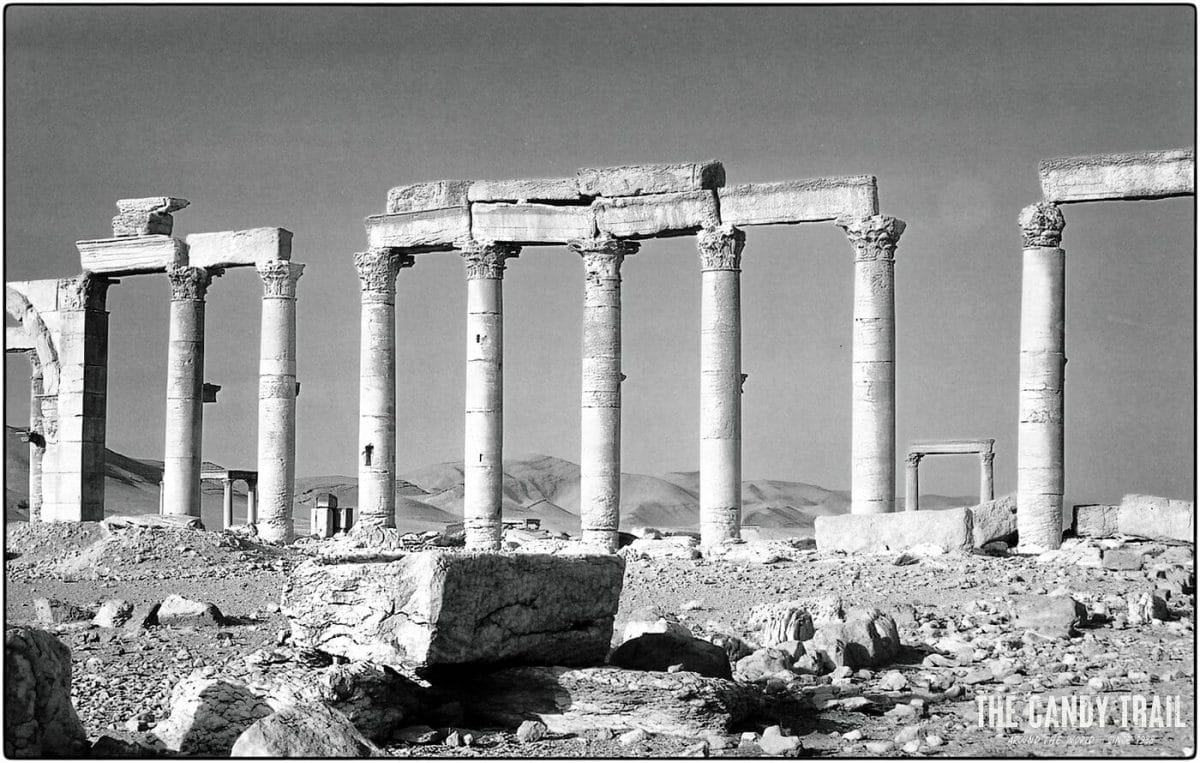 In 1989 the Arab/Muslim perspective was that the Zionist state didn't exist.
That Israel is Palestine. The Occupied West Bank is Jordanian land. The Gaza Strip is Egyptian. And the Golan Heights are Syrian.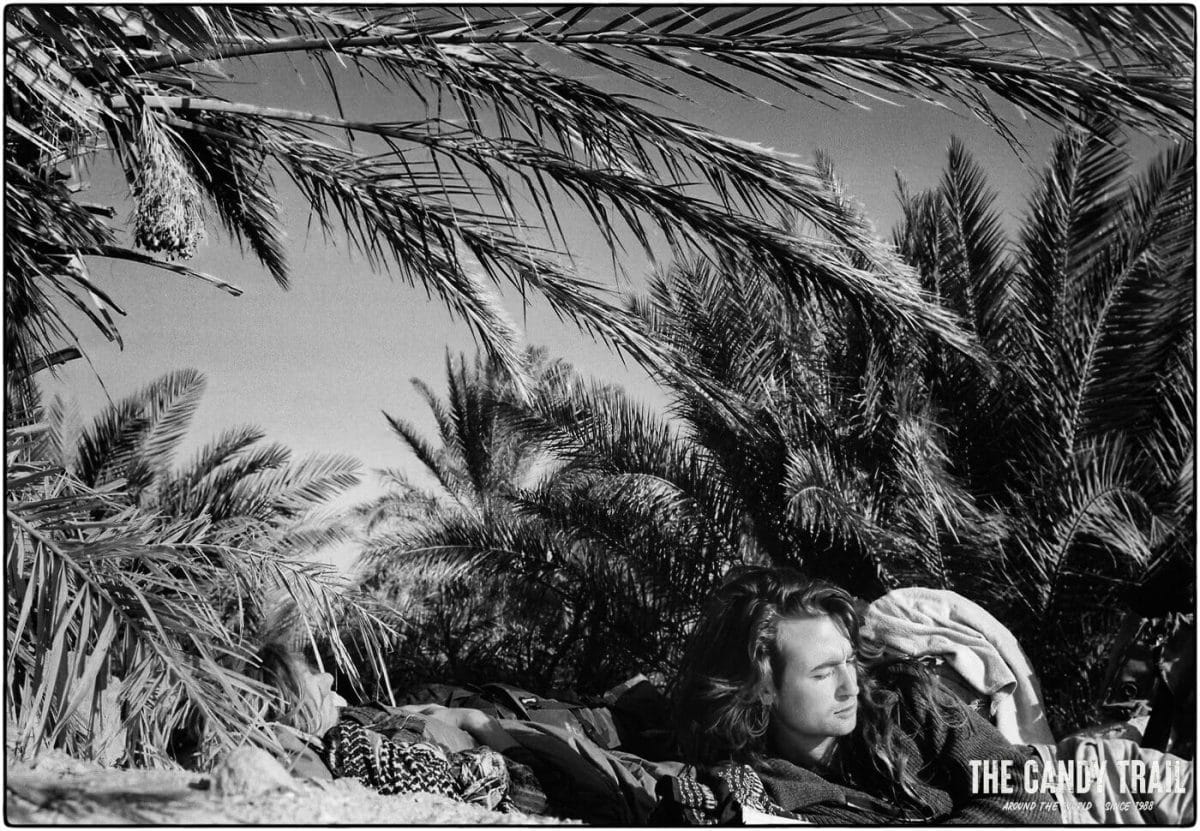 "Israel" was a dirty word in Arabia, especially in Syria, Israel's most hostile foe (along with Iran).
For the duration of my time in Syria (and later Iraq), whenever I spoke about Israel with another foreigner, I substituted the name with "apple" to avoid any suspicions in public.
---
Only once did police question me in Syria
---
I was shooting sunset thru the wire fence of the port at Latakia, and the circle of the sun against the silhouettes of harbor cranes, when an undercover cop asked why I was photographing. He soon understood, but added that it was forbidden to shoot in this area.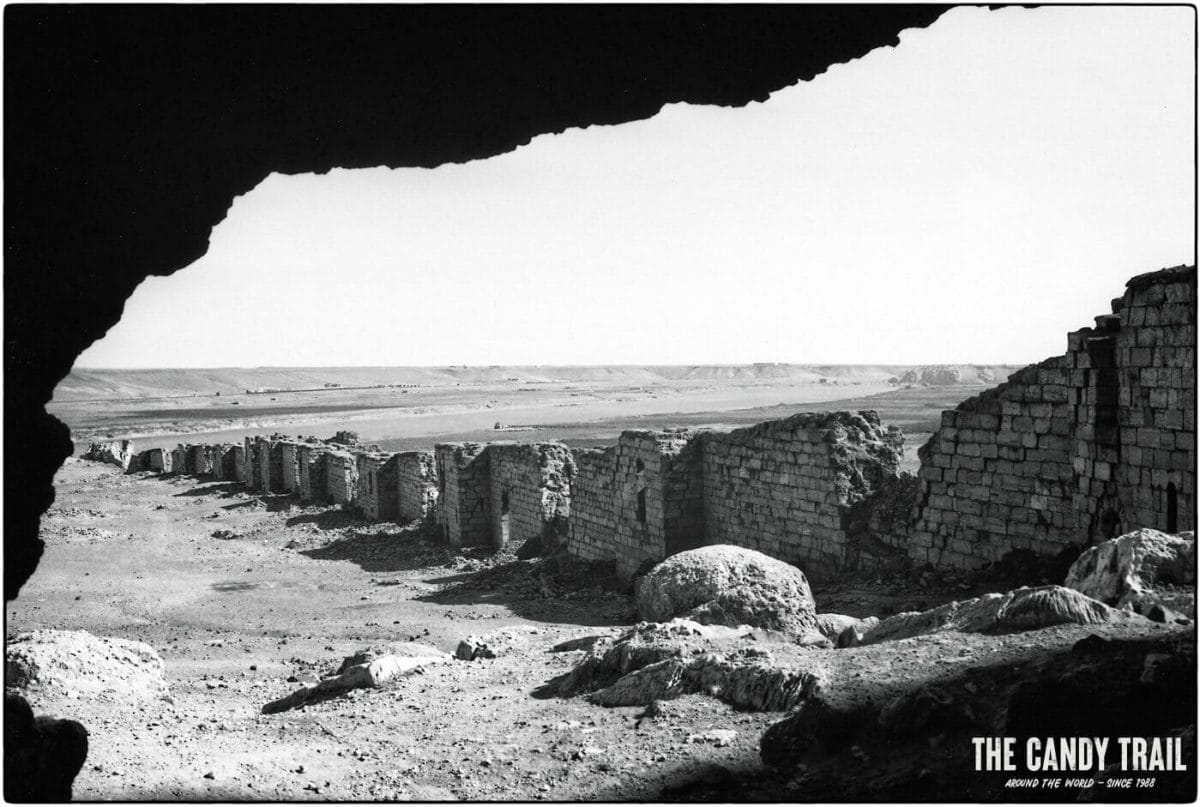 History of Halabiye: "Halabiye was fortified in the 3rd century BC by Zenobia, Queen of Palmyra.
After her revolt against the Roman Empire in 273, Halabiye was captured by the Romans and subsequently refortified as part of the Limes Arabicus, a defensive frontier of Roman Syria to protect the region mainly from Persia.
The site occupies an area of 12 hectares (30 acres), protected by massive city walls and a citadel on top of a hill. Remains of two churches, a public bath complex and two streets have been excavated.
These all date to the reign of Byzantine Emperor Justinian I, who refortified the city in the 6th century AD."
SOURCE: Wikipedia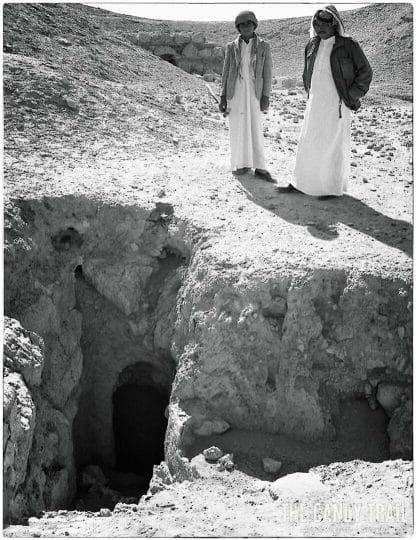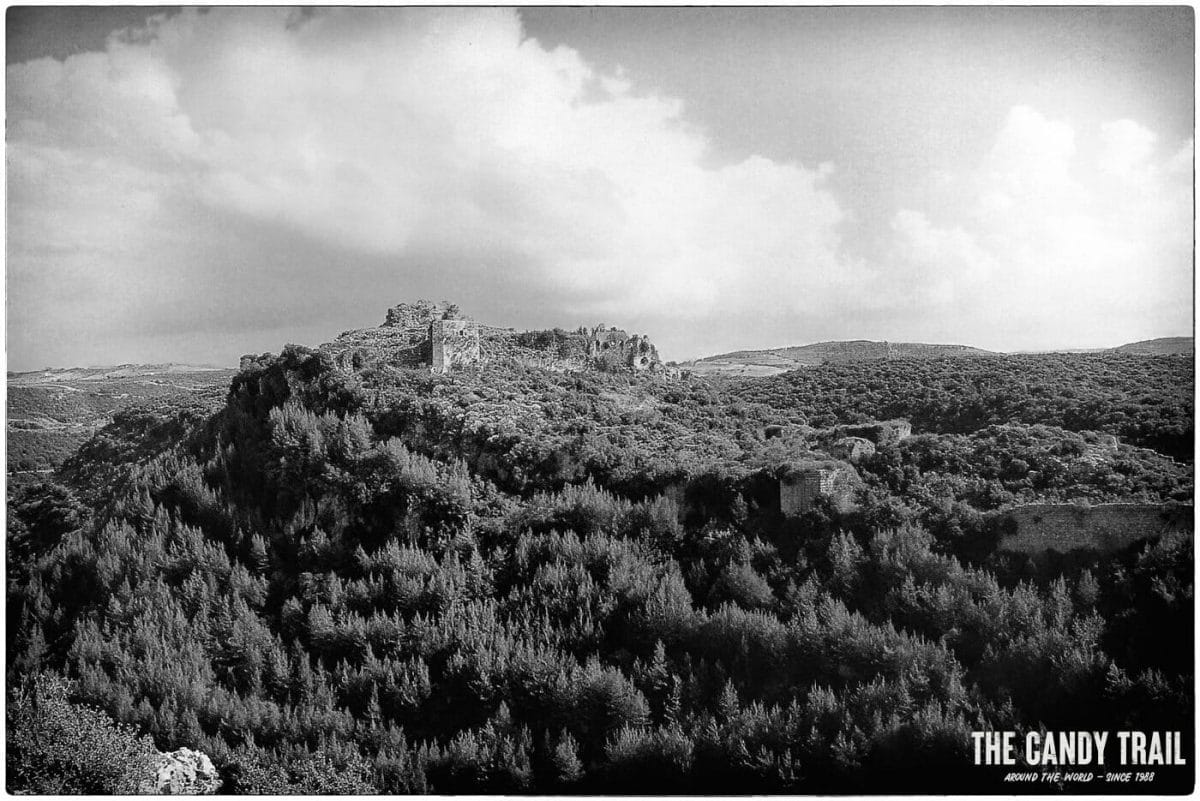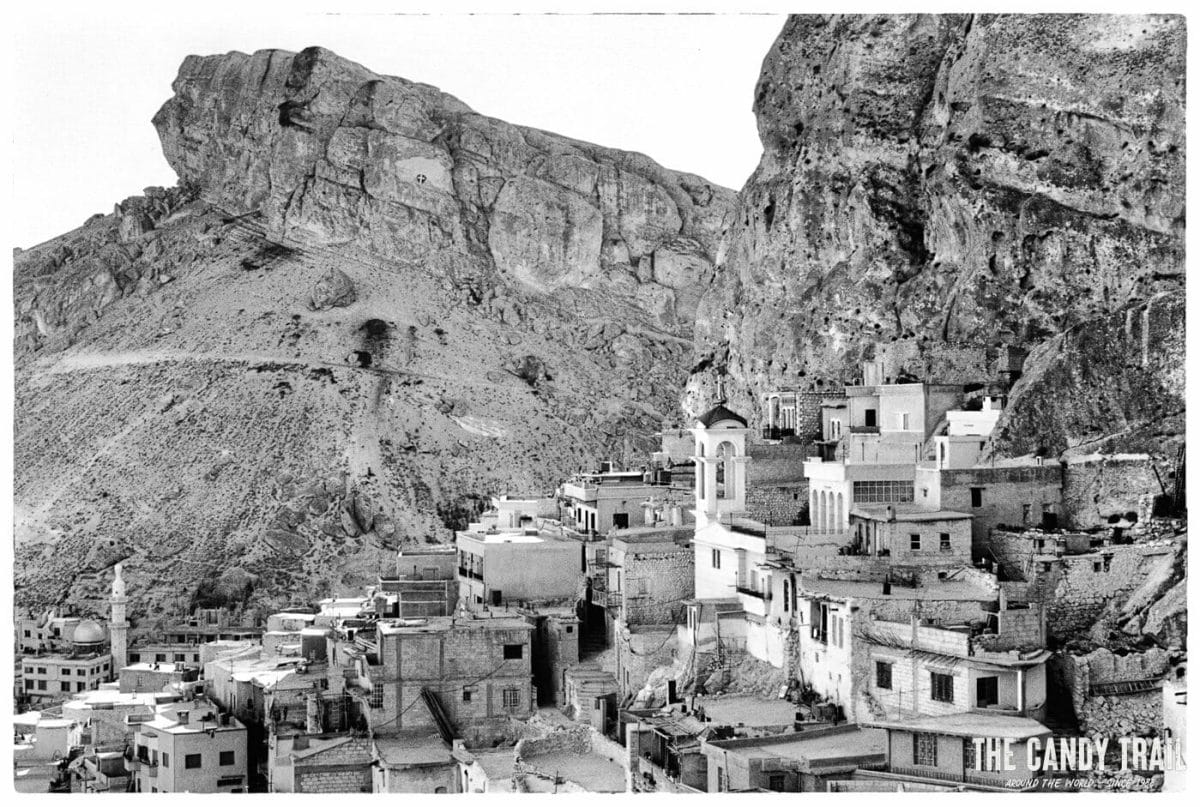 Damascus was the place where I first saw street poverty (I'd recently turned 23 and was still fresh to travel).
On the highway over-bridge, sat a veiled woman with young child, begging.
Upon passing, she pulled aside a sheet to reveal a gaping hole in the child's stomach!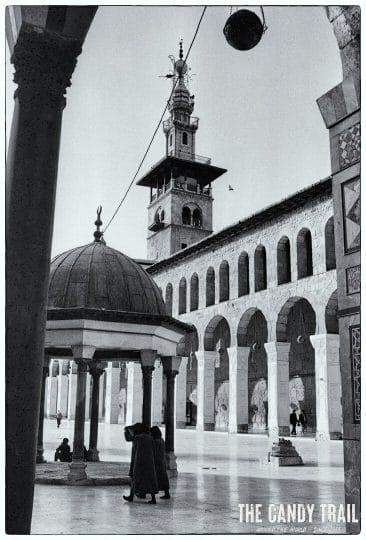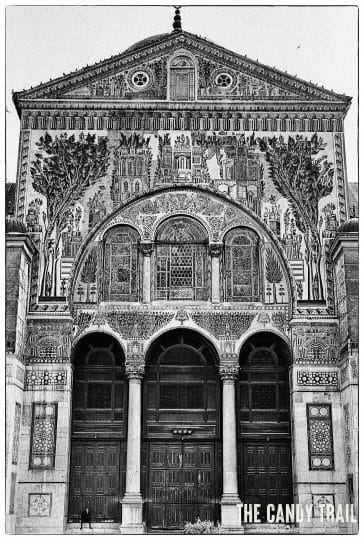 ---
Permission from the military to visit Quneitra
---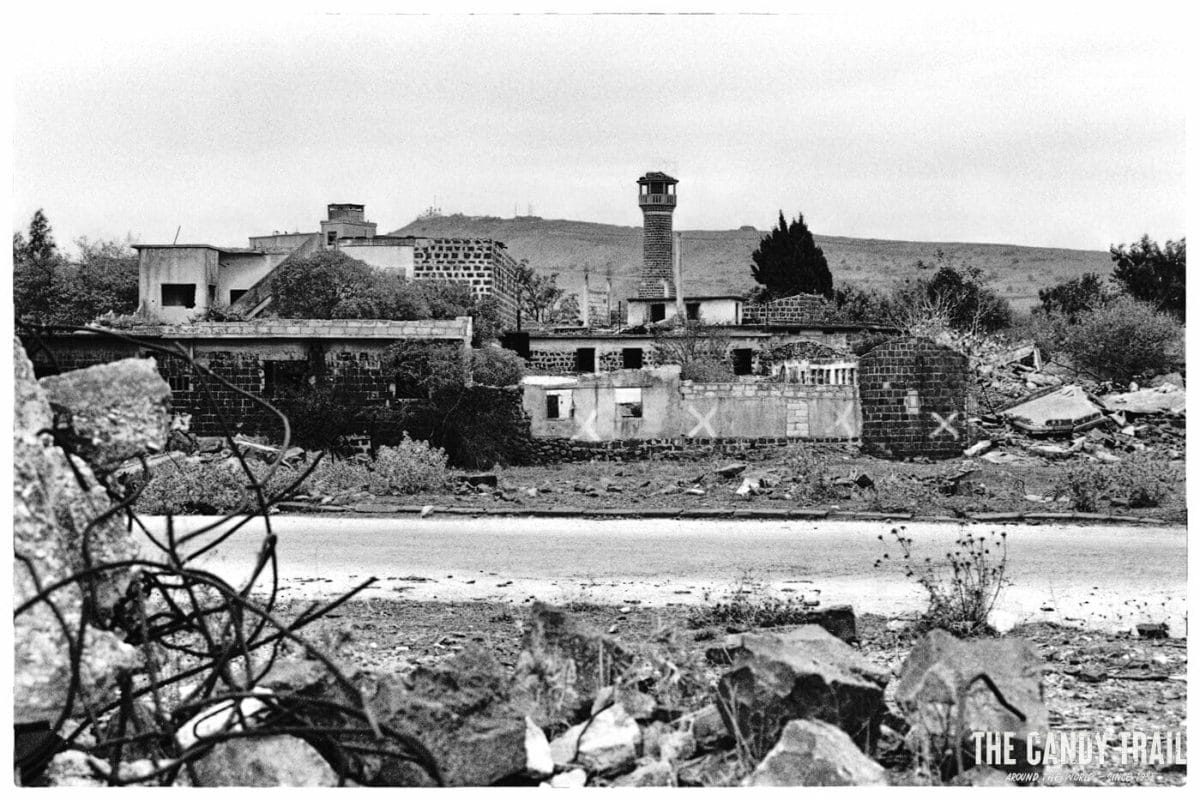 The Israelis occupied this city during the Six Day War in 1967, looted and then destroyed before they withdrew to the nearby Golan Heights.
An army escort showed me around the ruins.
There is a checkpoint near the city, which is on the Syrian-Israeli border, but only for U.N. Peacekeepers.
From the Syrian post you can see buildings and an Israeli flag and the sign: "Welcome to Israel," just 100 meters away and on what was once Syrian soil.
A Syrian colonel allowed me to take photos of "Zionist-occupied Syria" as he swore vengeance and wished for another war to reclaim the surrounding land.
Fields of mines and the Syrian Golan Heights – now bulging with communications aerials and Israeli military installations.
Quneitra remains deserted (once it had 20,000 residents).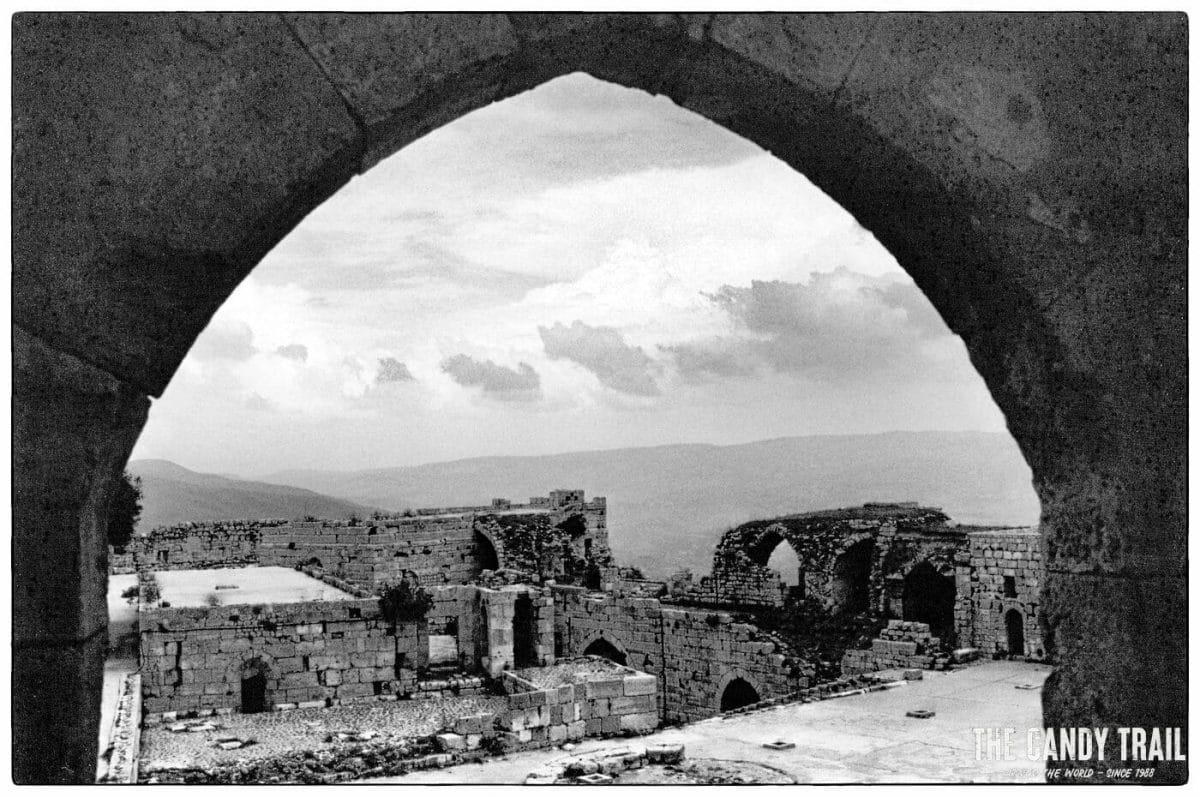 ---
Lunch with school girls in Homs
---
In Homs, Moran and I had met three male students who studied English and later, they invited us for tea on the roof-top of their apartment block.
Their English school had a ratio of 50 males to 500 female students and we attended the next day, after meeting with the headmaster's approval.
Many of the girls were Christian, noted by their long white dresses and headscarves. The Muslim girls wore black purdah.
Moran and I sat with our friends in the courtyard for hours, then later had a group lunch with several stunning girls, with sparkling black eyes set in beautiful, smiling faces.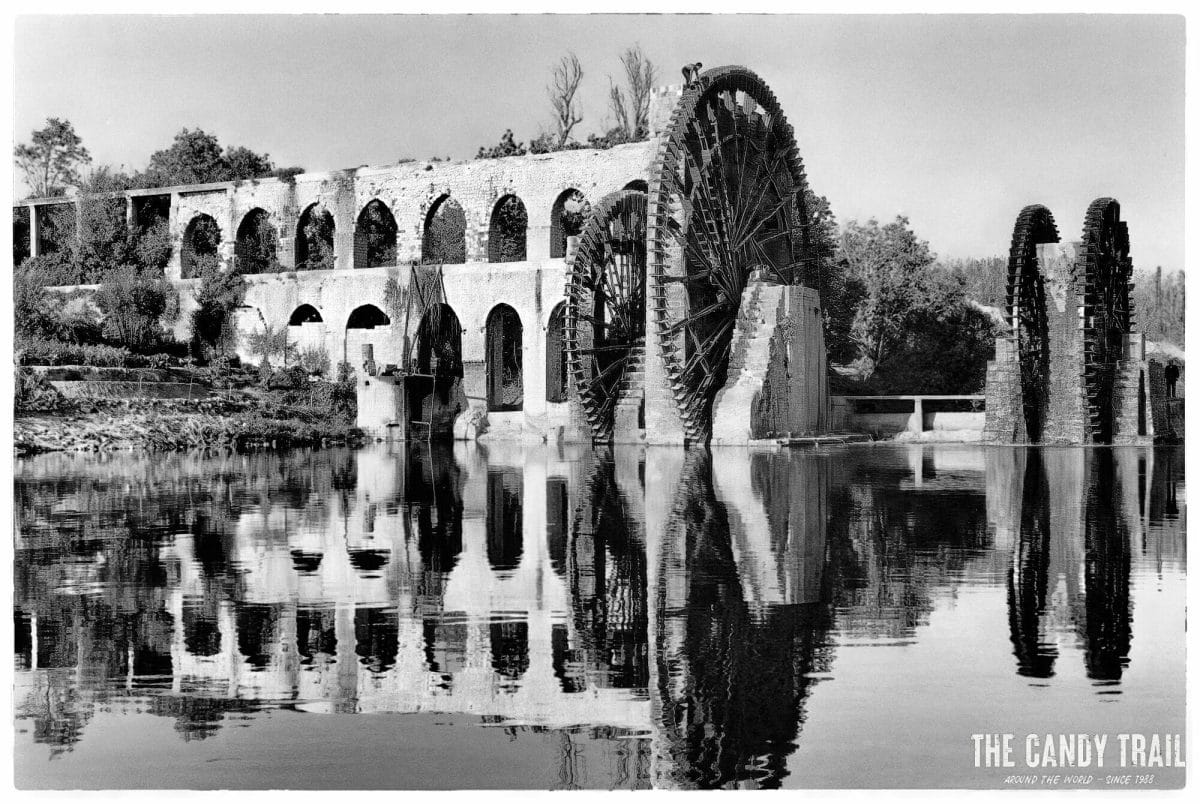 Travels in Syria – 1989