It could've been deadly.
On an isolated road in southern Armenia – close to the Iranian border, I attempted to hitchhike over the mountains from Meghri to Kapan.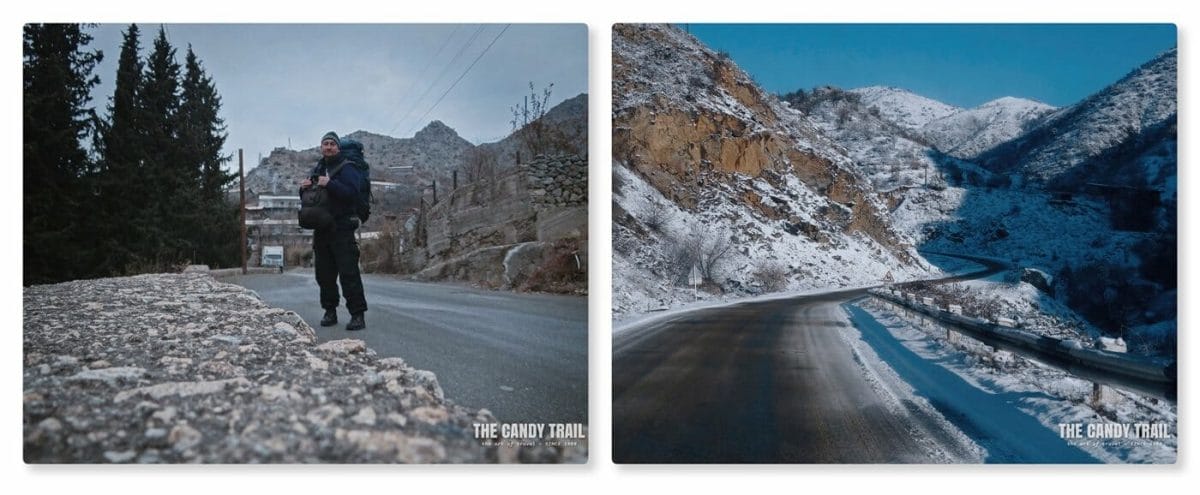 But after a lack of traffic, I let a rough, chain-smoking taxi driver persuade me to accept his ride.
I agreed to $20 for the 60 kilometer trip.
It was a good move.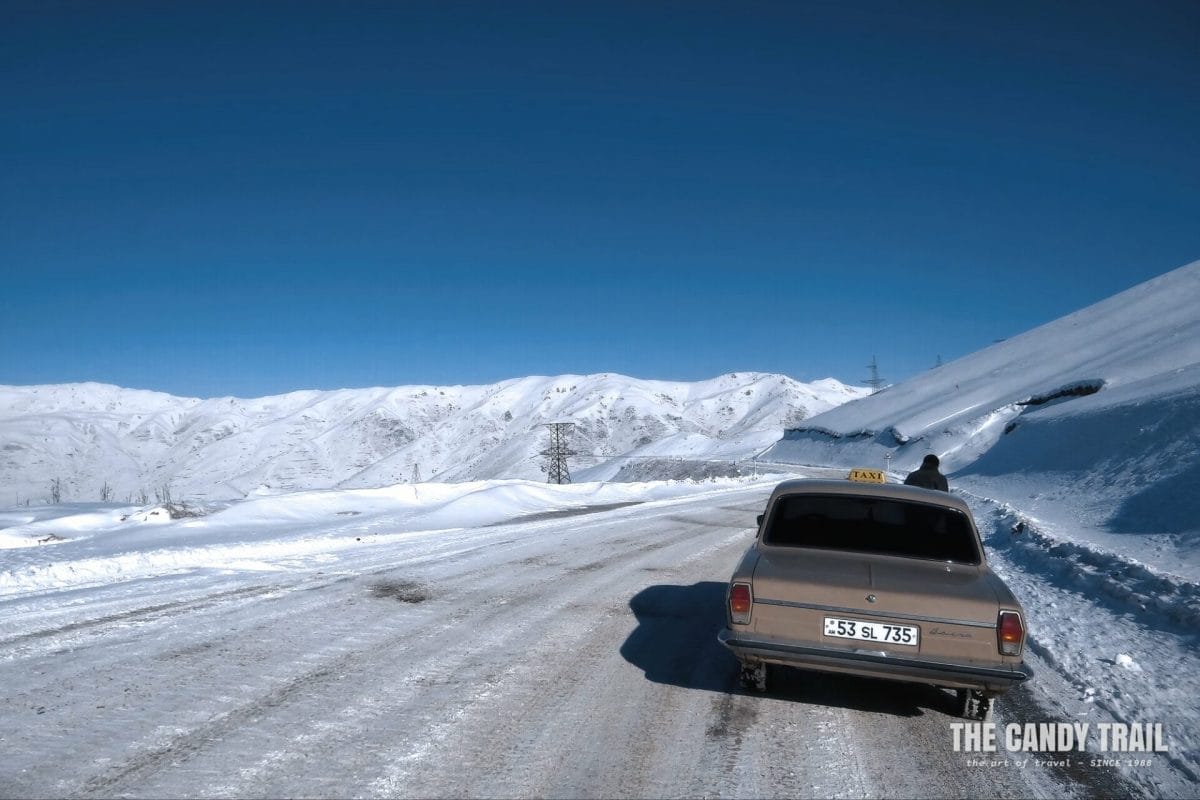 No vehicles, only the odd truck, mostly stopped due to the snow and ice coating the road. A few with chains, still ventured forward.

However, even our car got in serious trouble as we slid down the road and halted just short of the edge (it would be my second-icy road disaster within as many days in Armenia).
The driver was shitting himself.
And I confess, it got my heart racing.
But we spun out of it and slowly backed down-hill to a dry patch of road, before attempting the icy slope again.
After much longer than he expected, we finally reached Kapan.
It had been a hell-of-a mission.
And relieved to have arrived without accident, I gave him a few dollars extra.