At an altitude of 2712 meters, a lake sacred to the Maya hides in the crater of a volcano.
And this lake – Laguna Chicabal – is at the center of the Mam Maya cosmos; a place sacred to the Maya of Guatemala's highlands.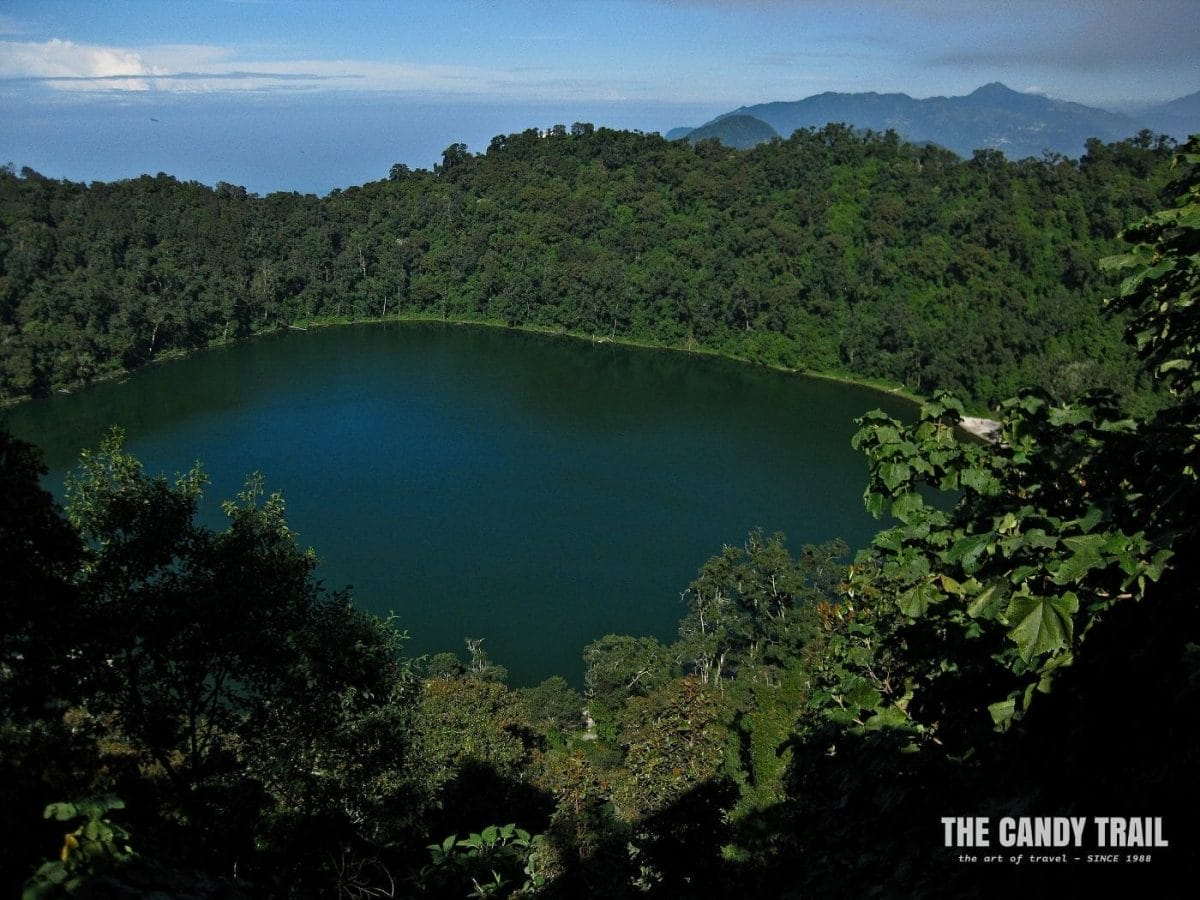 It's forbidden to wash, swim or fish in Laguna Chicabal – the sacred lake of the Mam Maya
Legend has it that once some men fished there and were sucked under the waters to disappear forever. (Sounds like a Stephen King horror.)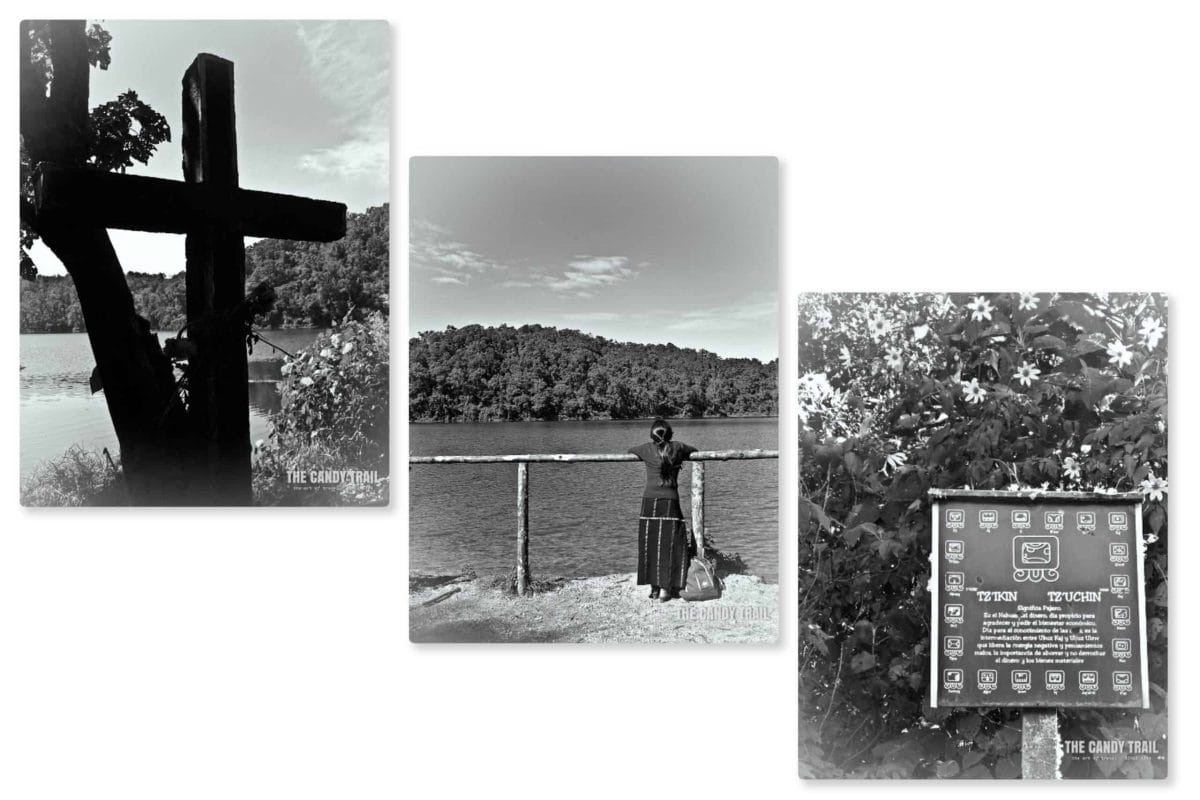 When Mayan people go into the water to make shrines ( pic below ) they go only when tied / roped to someone else on the lakeshore … for safety.
The altar is a gateway to the Maya underworld – a place of spirits lurking beneath the lake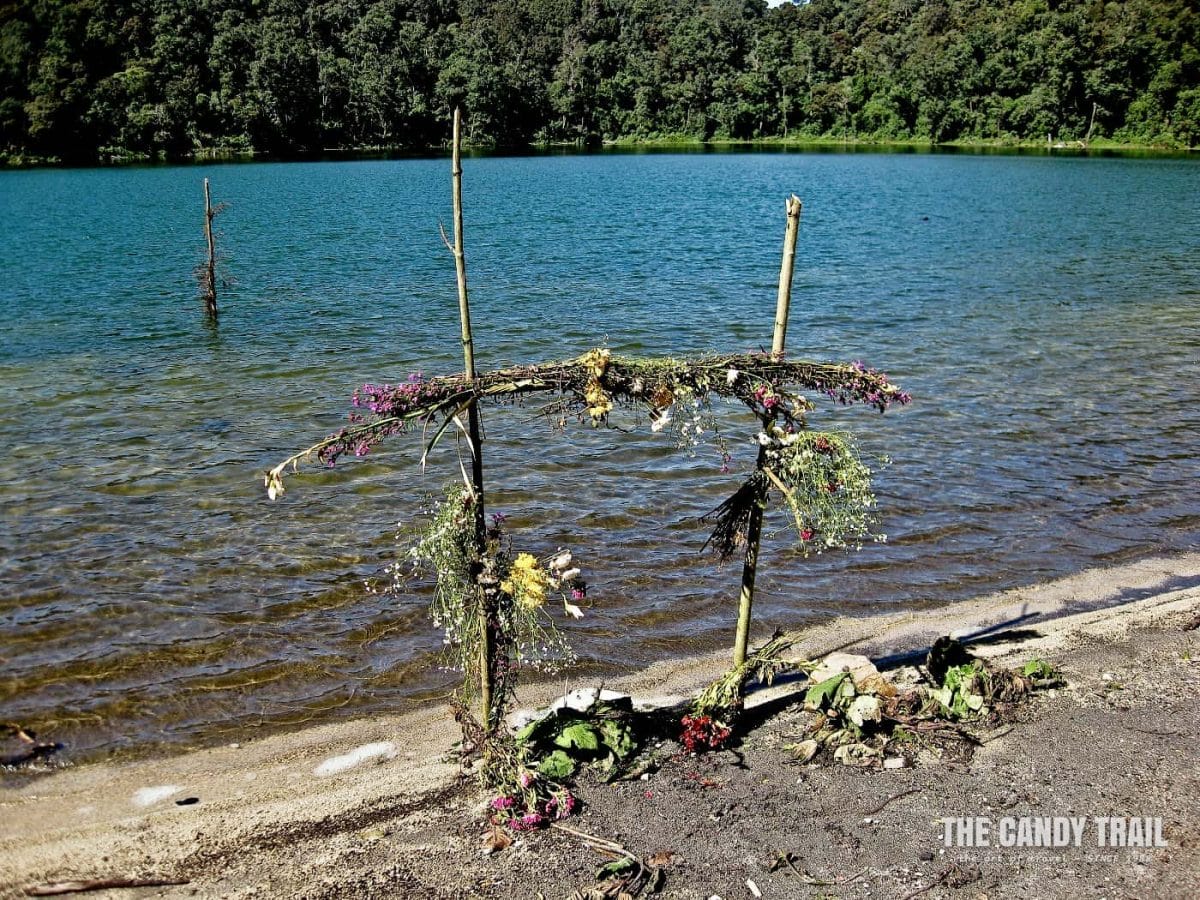 Numerous altars – different places for blessings like better health, fertility or to forgive sins – circle the lake.
At these places, the Maya perform ceremonies, lighting fires and burning copal – pine gum incense – and offer alcohol, candies and cookies to the spirits.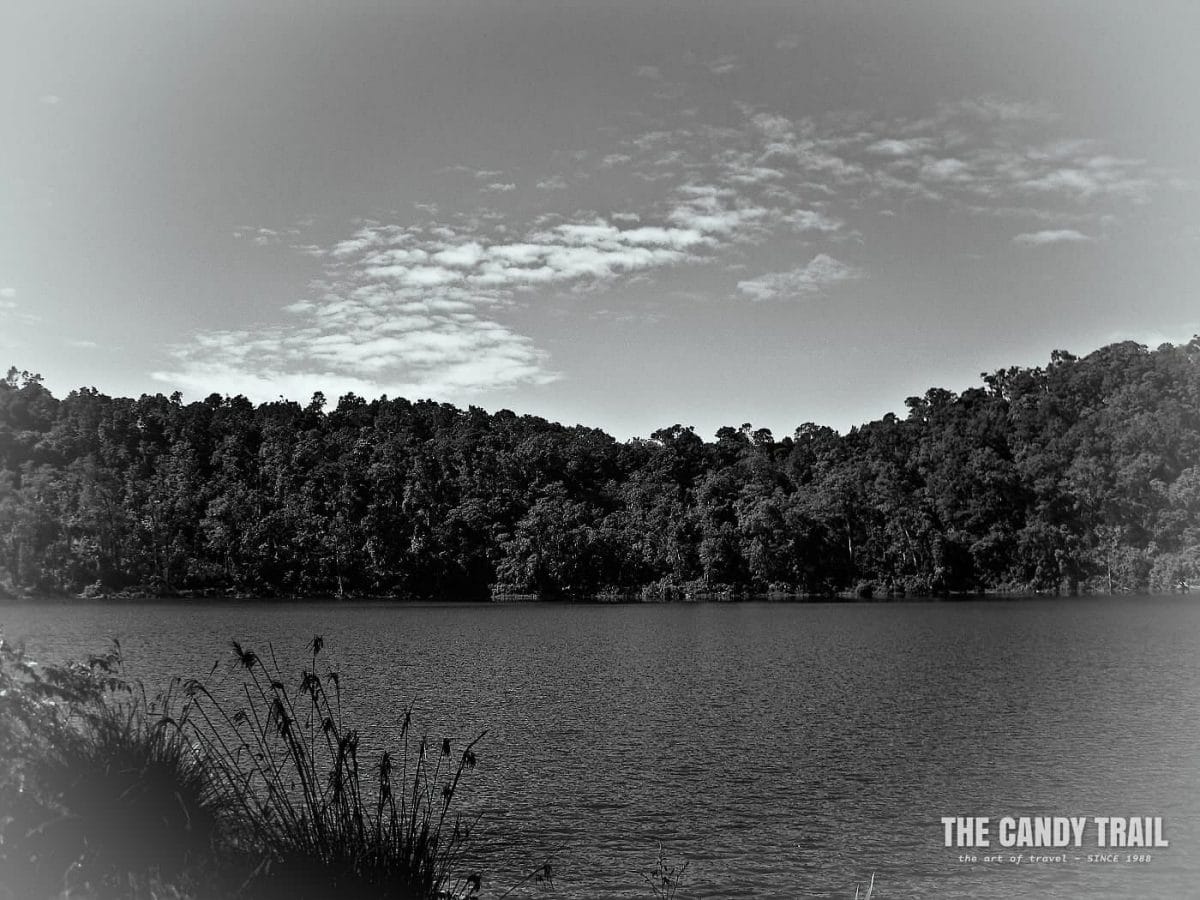 Chicabal Lake is 575 meters wide and 331 deep; a place of secrets, hidden by rainforest and mist
The hike up Chicabal Volcano to the lake takes about 2 hours from the nearest village.
The hike travels thru dense cloud-forest.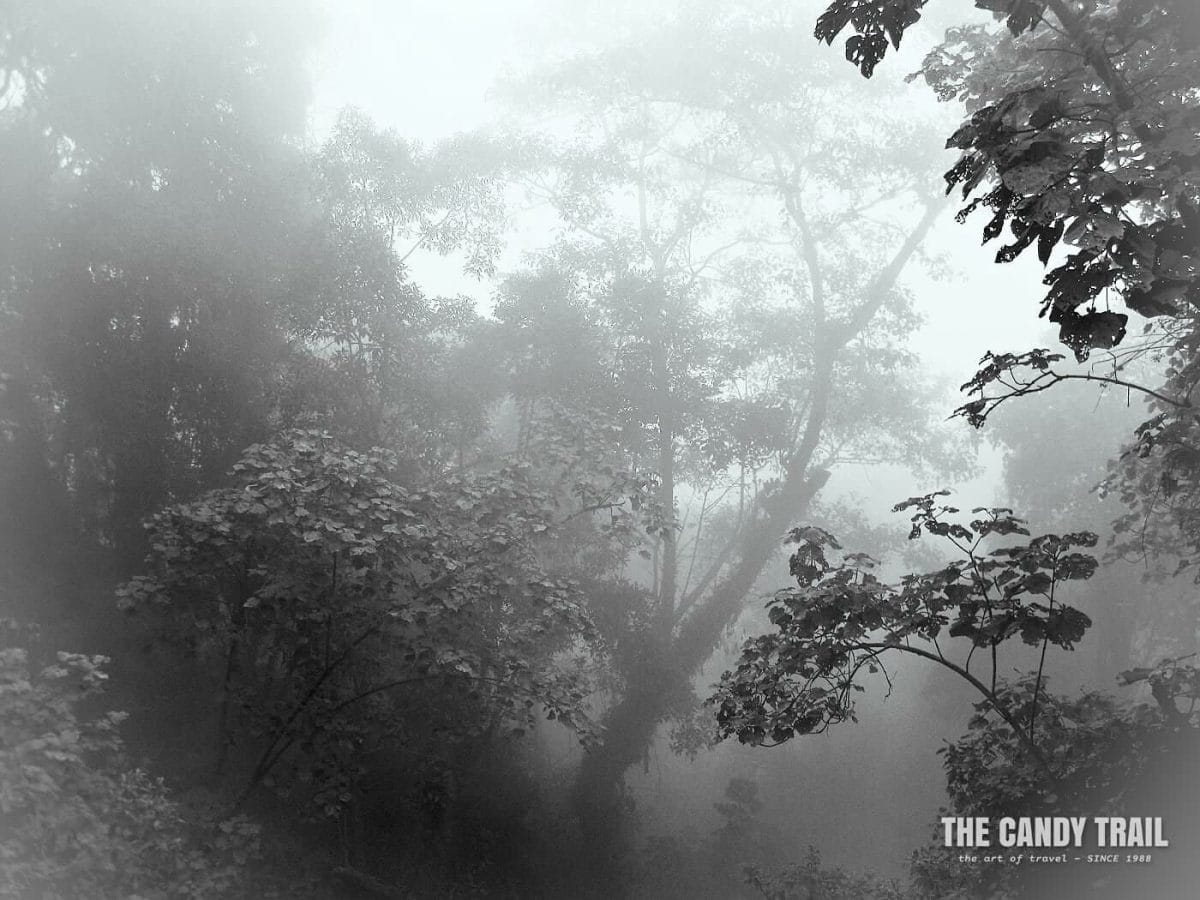 Mist usually blankets the lake and volcano by mid-morning – so, set off early if you want decent views!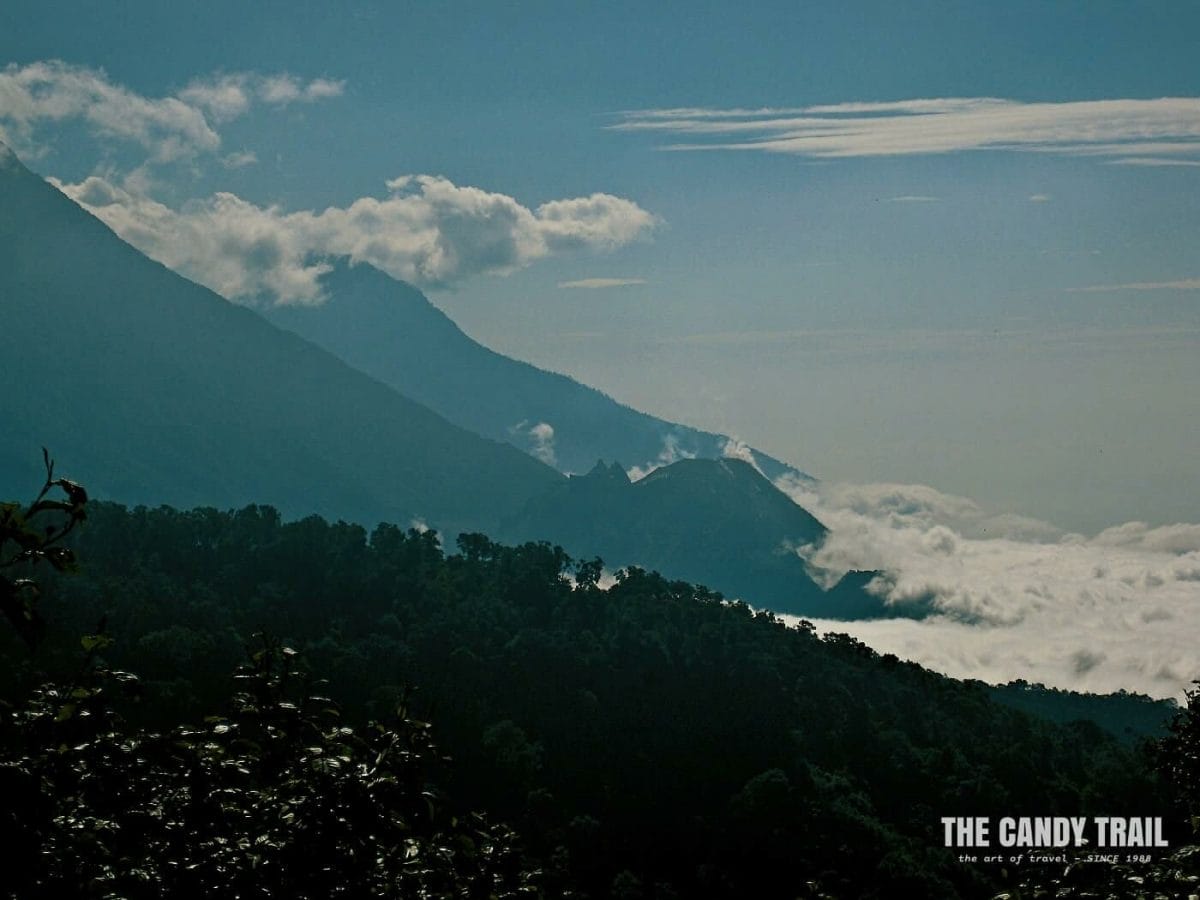 A lucky clear morning view reveals 3 other volcanoes – including Santa Maria & the small, but active and regularly-erupting, Santiaguito Volcano.