They only found his camera and glasses.
The rest of the tourist had vanished.
They did not find his remains.
He was presumed eaten.
Crunched and munched by "Dragons".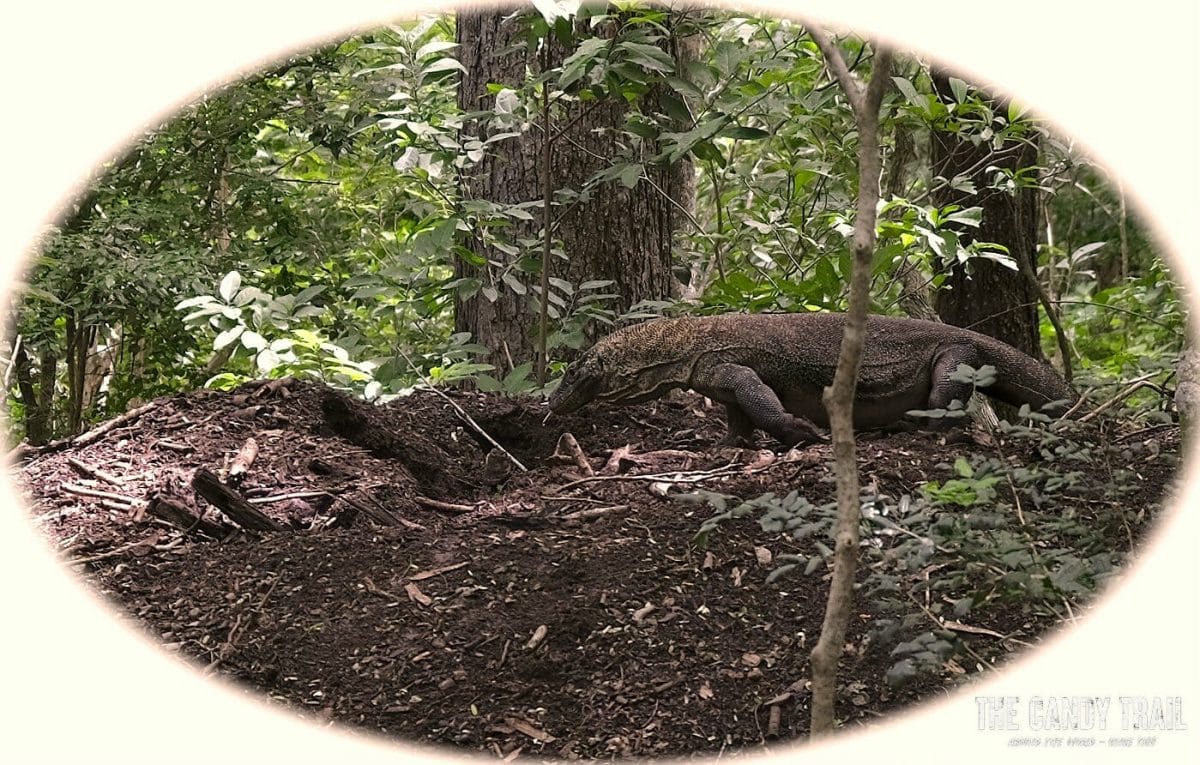 This was back in 1973.
The victim was an elderly German guy.
He'd wandered off alone from his tour group – so listen to your guides!
Or die.
The last person to die from Komodo bites was a Singaporean tourist in 2016.
Again, don't follow your David Attenborough urges on Komodo Island.
But if you do, PLEASE email me first so I can come and video your demise, then upload it to social media!
YAY!
Man, I'll get zillions of views on my measly accounts AND you'll be famous for 10 seconds! (NOTE: Andy Warhol's quip that "Everyone's famous for 15 minutes" has shortened for today's scroll-addicts).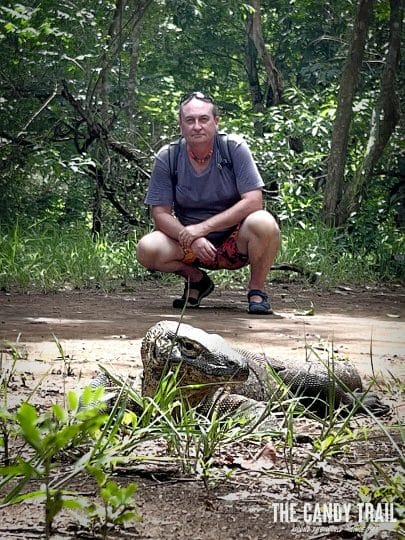 Meantime: you get bitten by a Dragon and suffer slowly as the Komodo has something like 16 different deadly bacteria in its saliva; some which infect and others that stop the blood from clotting.
So you stagger off, still enjoying the surge of bot "likes" and troll comments "Cool Man, die!" as the Dragon waits.
Dinner will still be warm.
Win-Win for everyone!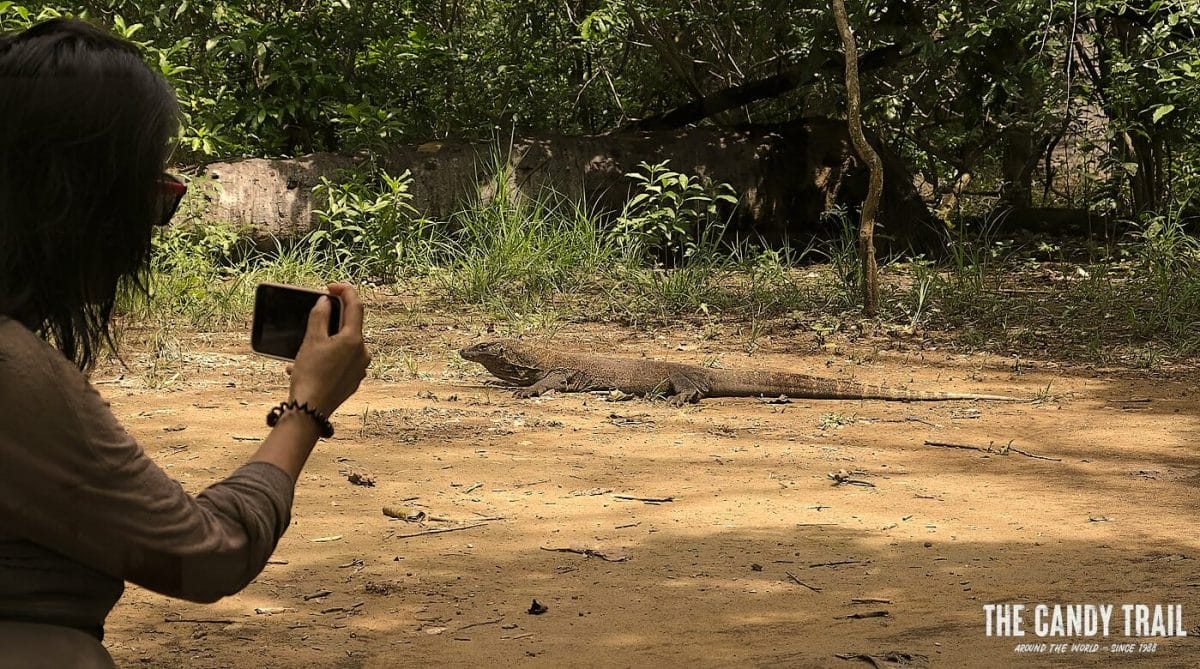 ---
Getting lucky on Komodo Island
---
We spotted 7-8 Dragons – in the wild and naked – during our guided bush walk.
A shit-load, according to the local island guide.
Two days earlier, we'd chatted to an English couple who were scathing about the Komodo experience, so we went in with LOW expectations.
So, see 1 or 2 Dragons – that seemed sedated (they reckoned, drugged) near the beach to satisfy tourist snapshots and for all to tick bucket-list boxes.
That was our level of expectation.
BUT, it was wrong.
On this day, at least.
However, they also took the slow boat option – and this is where my advice kicks in.
---
Travel Advice for the Komodo Island Day Tour (in 2023)
---

First, we were there in the Monsoon (off-season, in January – February, so there were not the huge numbers and the region was still recovering from the pandemic lull).
When you do a day tour: TAKE THE FAST BOAT option.
There are many agents covering only a couple of operators. We went with Victoria Cruises.
Check prices locally when in Labuan Bajo; online deals are more expensive.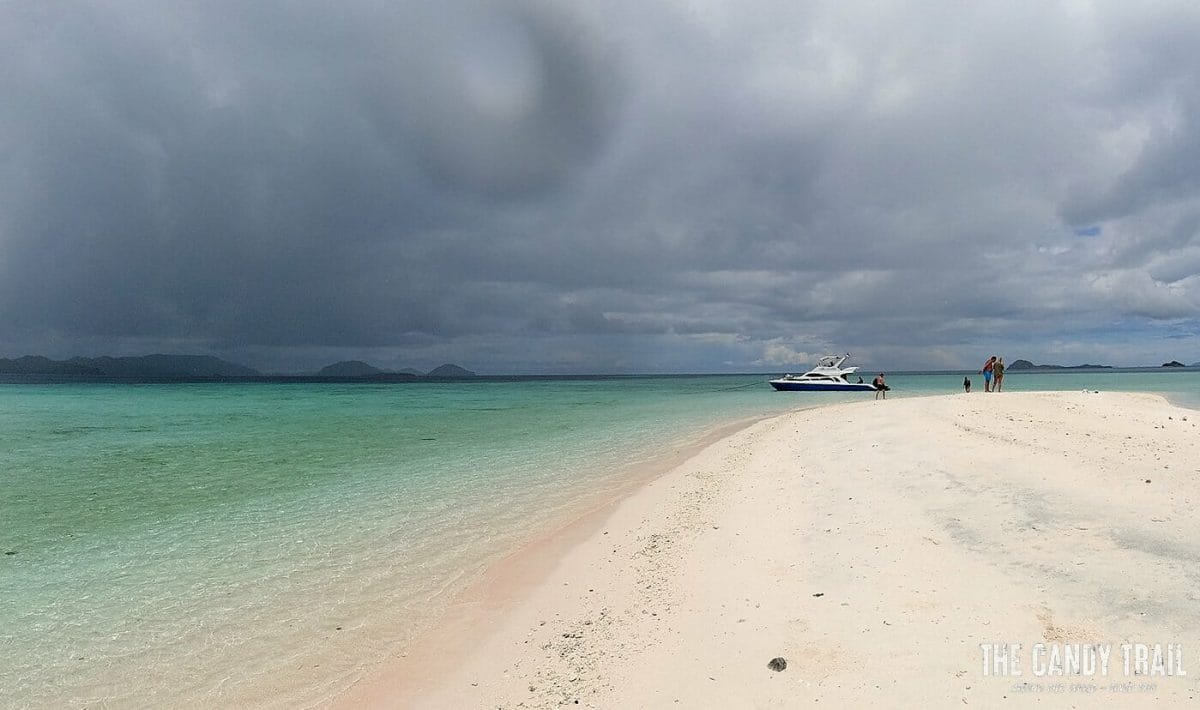 As of early 2023, prices per person were around 200,000 Rupiah – including LOTS of sub-fees in this total:
100,000 Rupiah = Komodo Park entrance fee (payable at park).
100,000 Rupiah for boat tour, which includes:
Fast boat transportation to and around Komodo + hotel pick-up and drop-off from harbor
Decent fish or chicken lunch with rice + veg.
Endless chilled bottled water and Coca Cola (take your own alcohol).
Bananas and a bread snack for breakfast (take something with you).
Snorkeling gear – flippers, mask, snorkel PLUS life jacket, if wanted.
TIPS for the local Komodo guide/rangers and the tour boat guys are expected, but we were the few that actually gave. It was an excellent service.
Yes, the FAST BOAT is more expensive (by $US 30+ per person).
All Komodo day tour boats depart Labuan Bajo around 5:30 – 6:30 AM.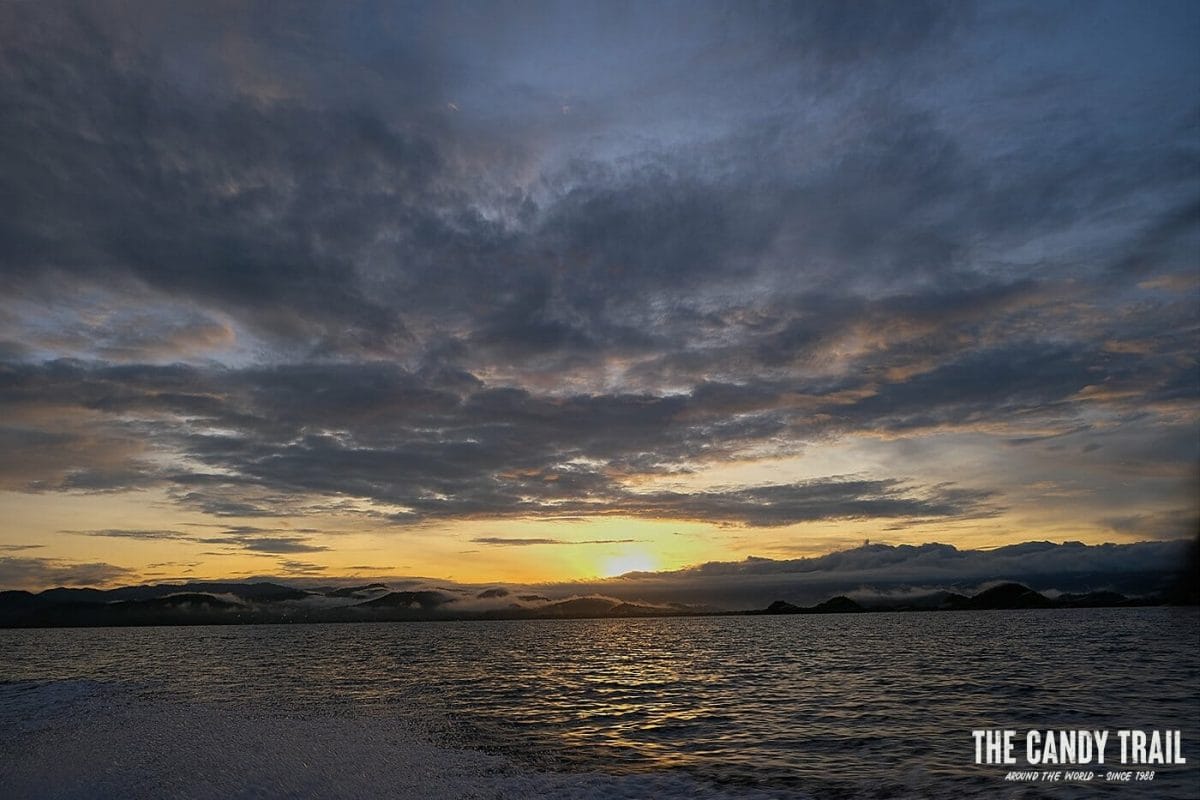 Yet, instead of 4 hours transit in the slower boats – back and forth to Komodo National Park, it's like 2 hours of traveling, and so you get more time to see dragons, swim at the pink-sand beach plus snorkeling amid marine life.
Also, when you take the fast boat, you get their first – earlier to the early morning stop of the Pulau Padar panoramic viewpoint (which is AMAZING – see above) and thus avoid the tardy masses.
While the Dragons were amazing – IF you see several of them – the ocean-island scenery was equally spectacular.
But the true Komodo highlight – for us – was snorkeling in the sea with masses of Manta-Rays.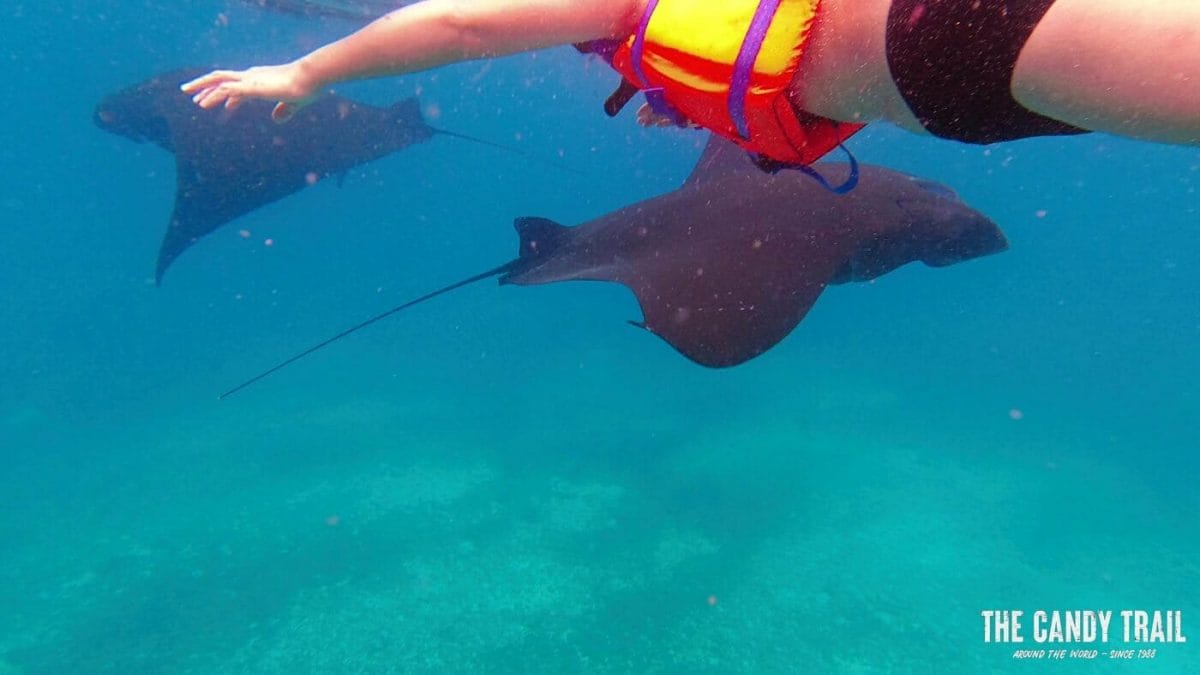 Travels in Indonesia – 2023