Lake Malawi was a good rest – 5 slothful days on Likoma Island away from my Cairo to Cape Town overland trip.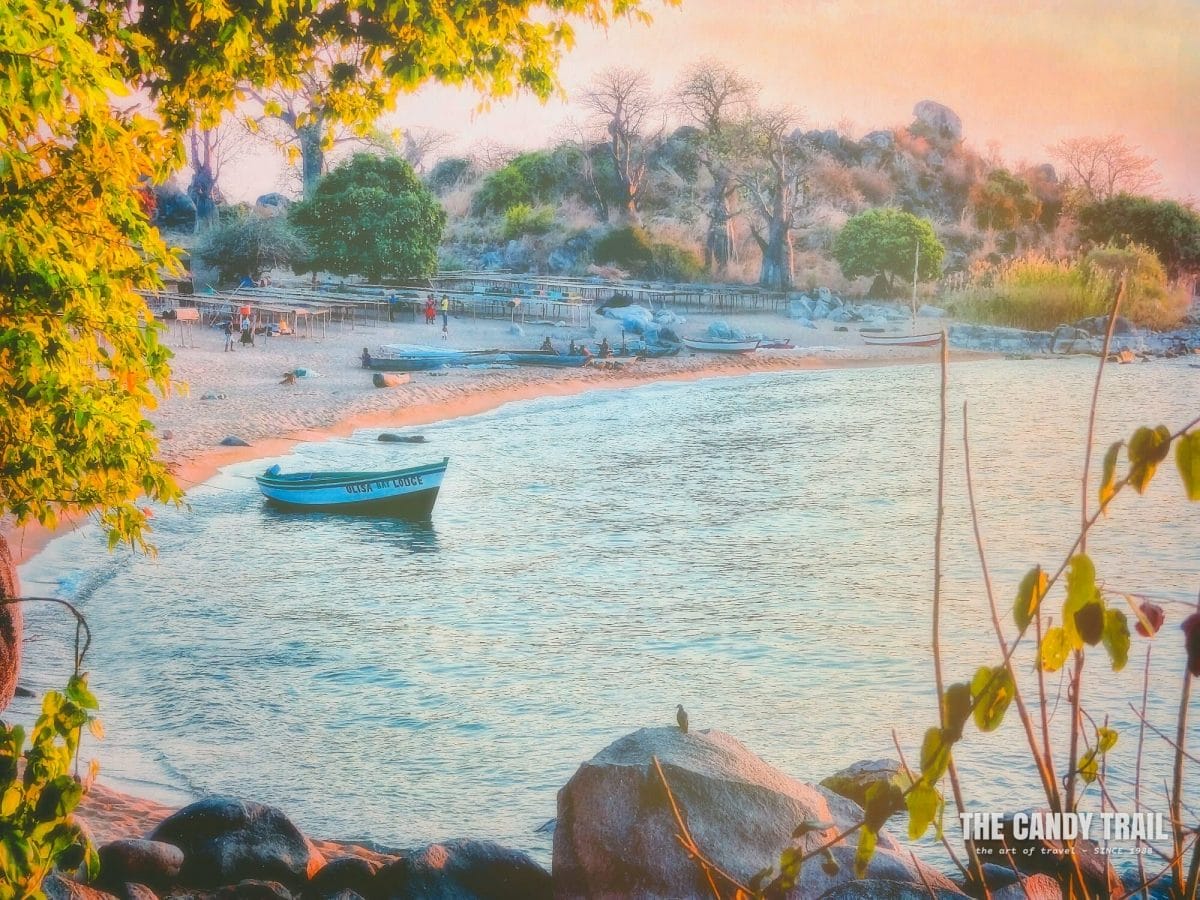 ---
Travel Advice for Ulisa Bay – Likoma Island
---
Ulisa Bay Lodge was a recent choice on the island and the only place in Ulisa Bay.
The other two lodges on Likoma Island are out of range for backpackers.
---
Ulisa Bay Lodge
---
Chris, a sincere, middle-aged Englishman who has integrated into the community, runs Ulisa Bay Lodge.
He speaks the local language and has a Malawi wife and kid.
This post is NOT sponsored or written for freebies. Simply, I met a South African couple on the ferry who said tag along with them, and so I did.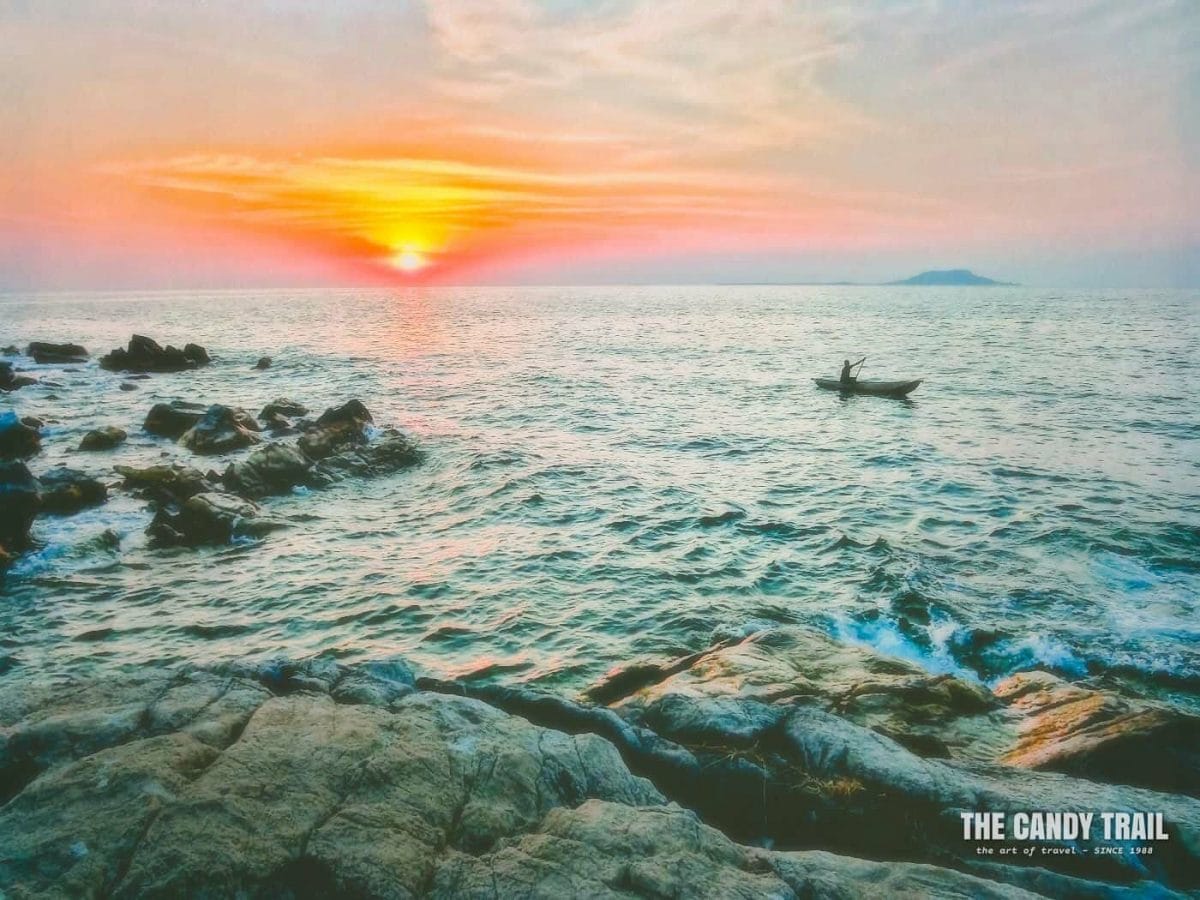 A beautifully scenic and tranquil location.
Yet, nearby some chilled village action to watch, along with tasty food, great service, simple amenities with thoughtful extras.
Accommodation at Ulisa Bay Lodge was $US 20 a room (great value for couples).
Phone / email ahead to organize a pick-up, as the lodge is a meandering 2.5 km from the ferry point and probably an issue finding it at night.
GETTING to Likoma Island: The only transport is a twice-weekly ferry that arrives early evening. BUT check locally, as the schedules are prone to change.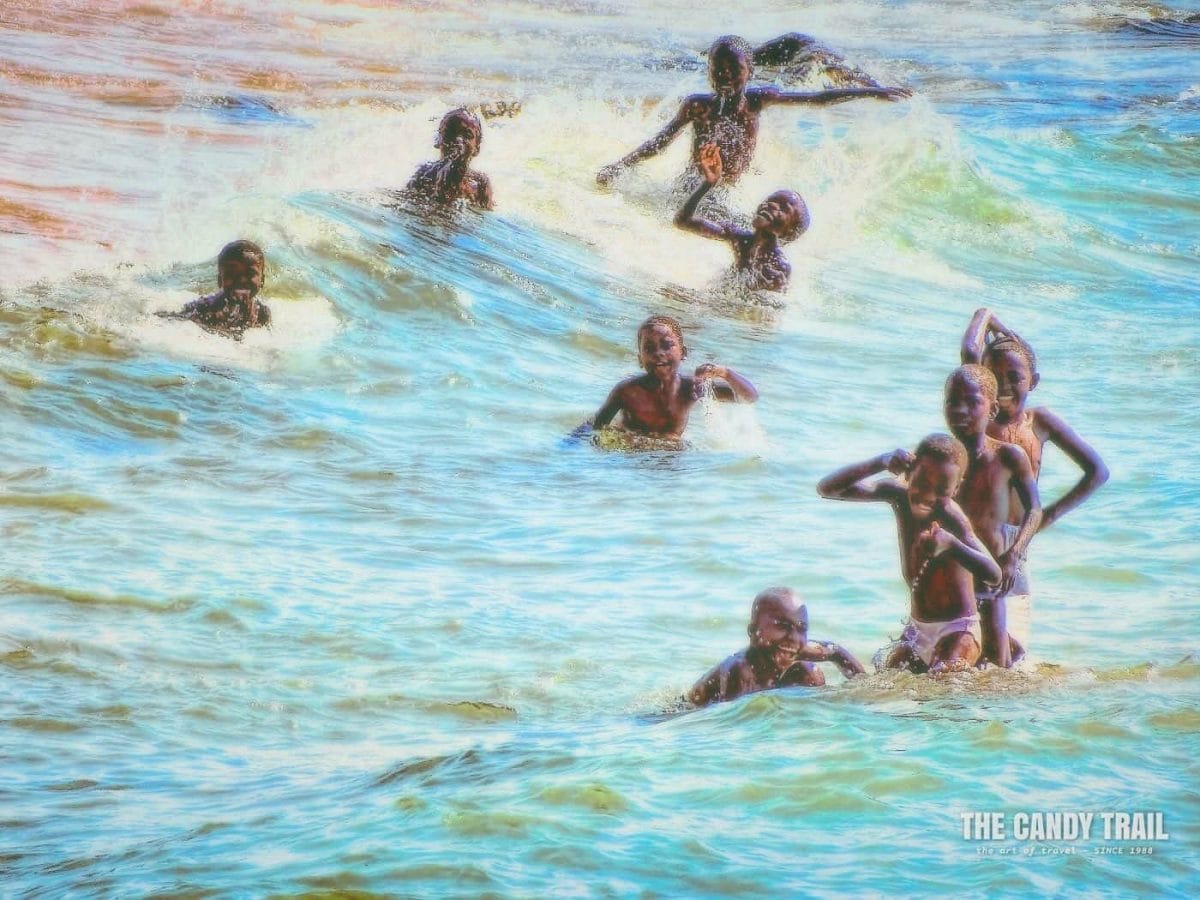 ---
Lake Malawi – enjoying stars
---
And drinking nightly with the chilled, young South African couple.
He was a journalist breaking corruption and getting death threats. She was a fashion designer. Both were from Jo'burg.
We enjoyed dusk to late night sessions of everything alcoholic.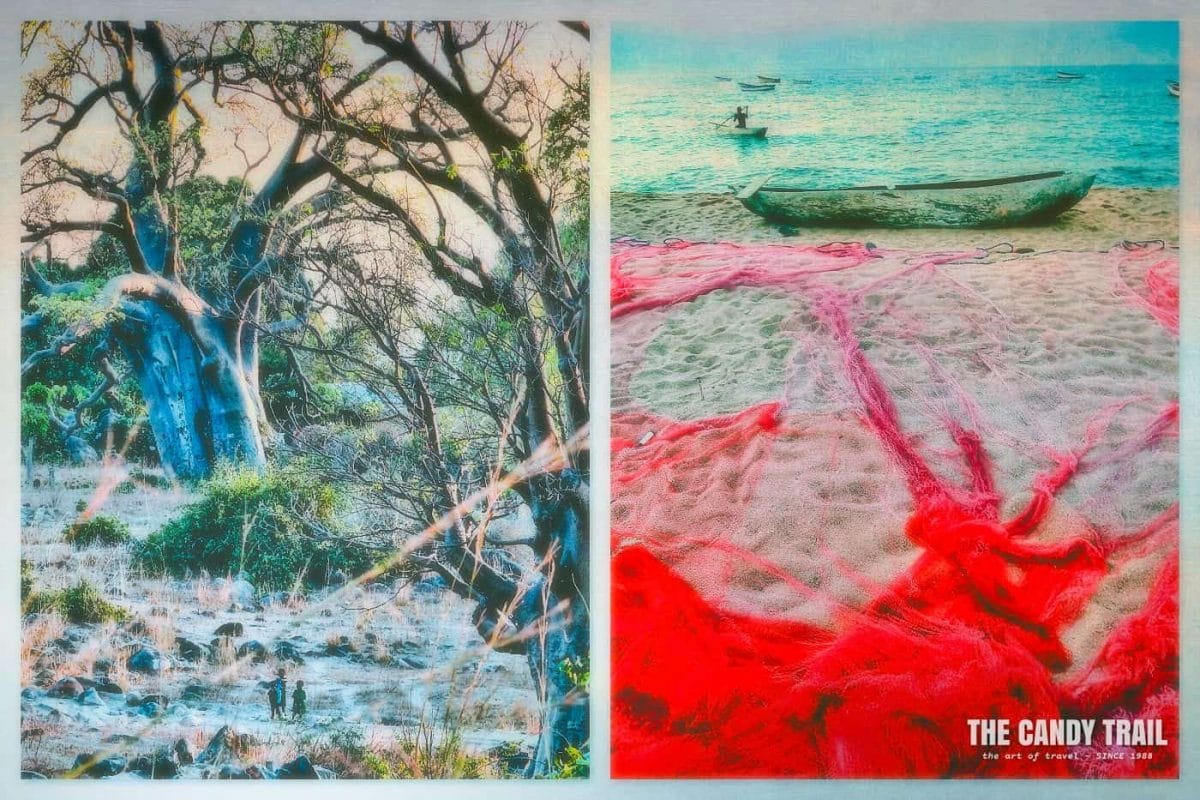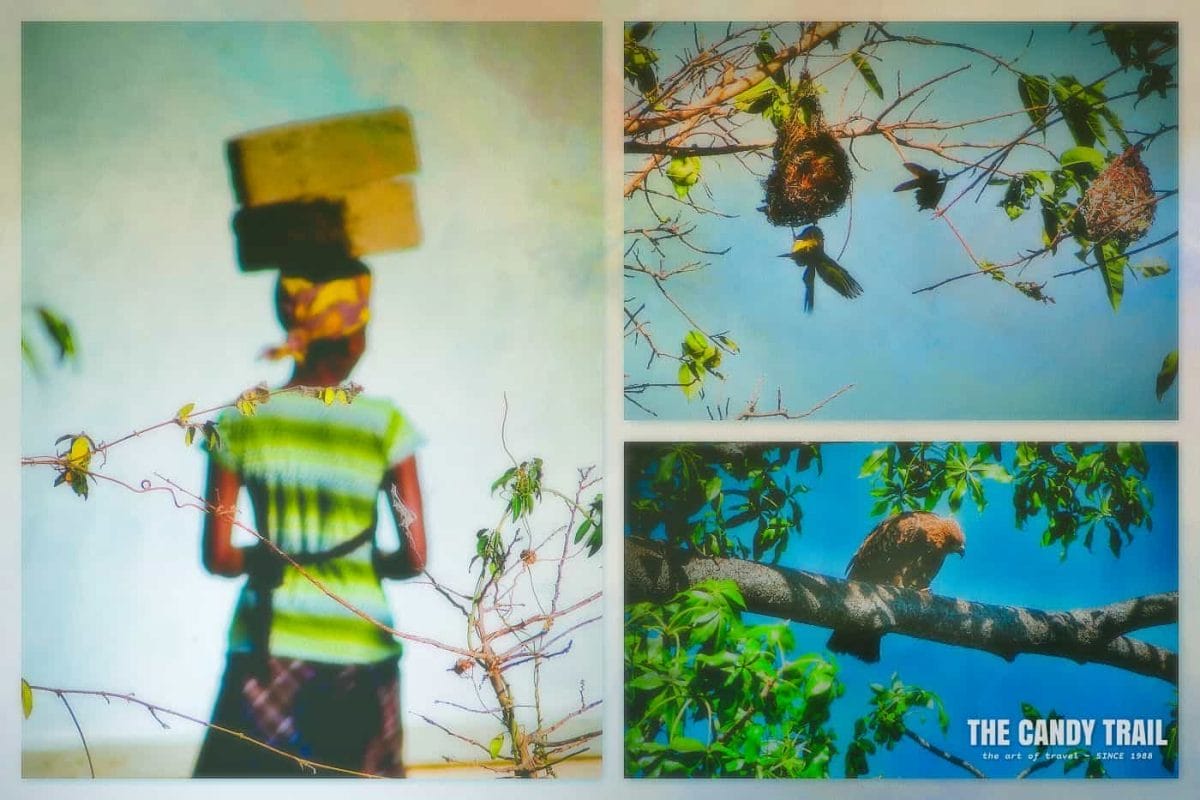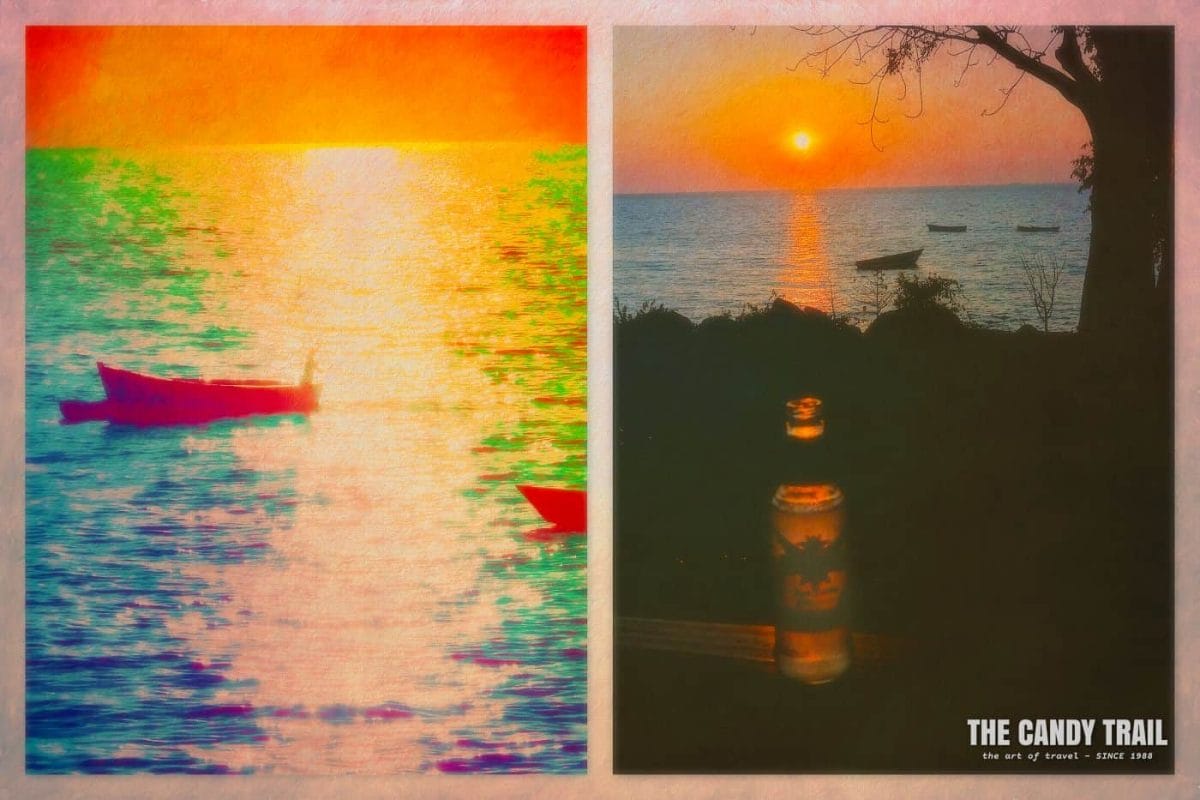 One evening – elevated on San Pedro – drinking on the small sandy beach, waves lapping feet.
High and loving nature and the universe…
Just look up!
Malawi is called "The Lake of Stars".
Travels in Malawi – 2013