Silence. Sky bright. Soil dusty, stony, and the grass is straw.
I walk aimlessly and alone.
Across this plateau, cactus and farming villages populate small hills, surrounded by abrupt, rocky-outcrops.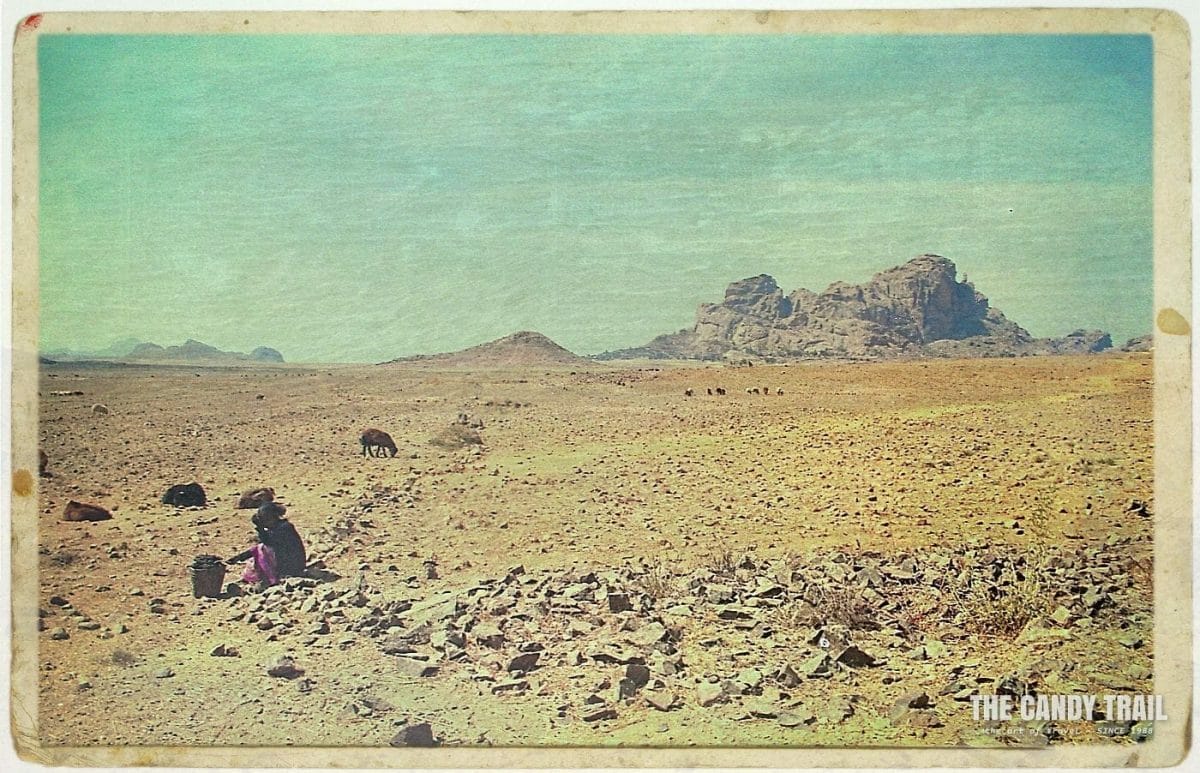 Away on the distant cliffs, a stone village and church, iron roof and circular-cross shining in the scorching, mid-day sun.
I shade beneath a lone tree in a semi-desert and drink from my water-bottle.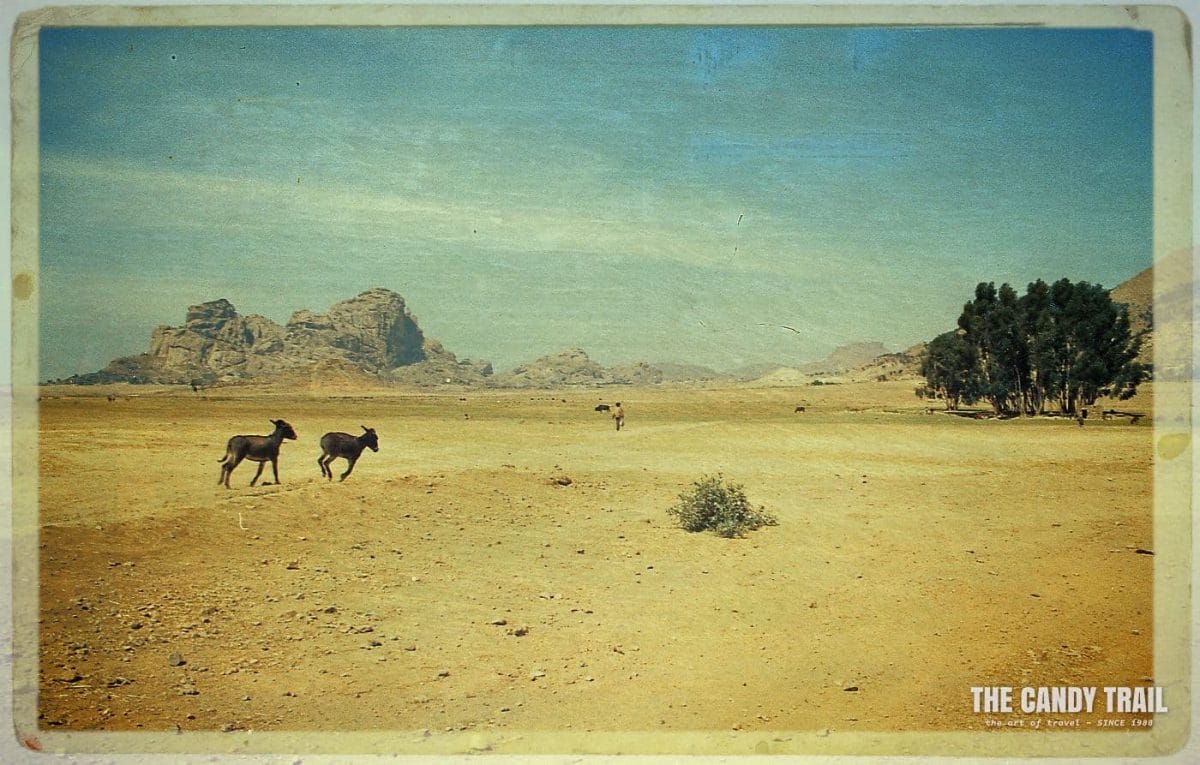 Across the silence of Matara village, she calls to me.
She speaks no English, but beckons to come. To drink tea.
I wander the dusty track to a flat-roofed house. It's rough, stacked-stone walls blotched with sheep-mature patties – drying as fuel for fire.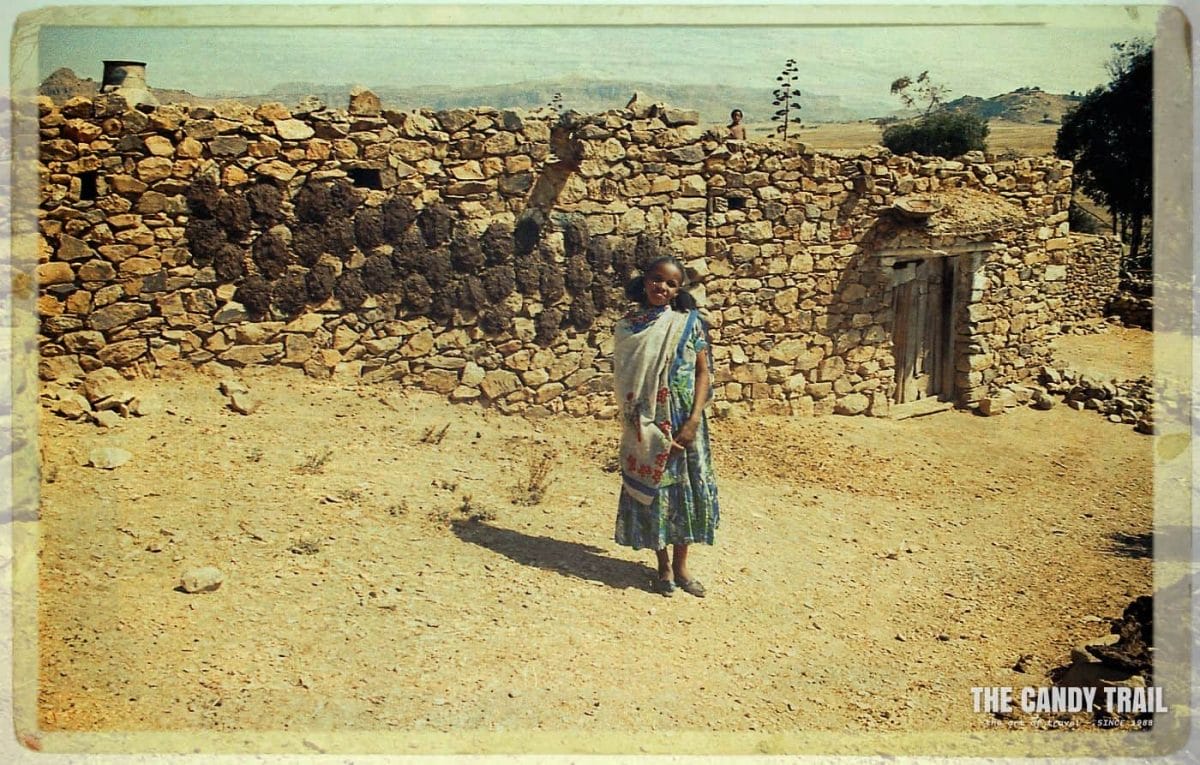 Meeting the locals of Matara.
Entering through a creaking, iron-sheet door, reveals a darkened interior. A respite from the heat – cool as a cave.
As my eyes adjust, daylight gushes in from two small vents in the rafters. A home of smooth-timber beams, brushwood ceiling and a hardened-clay floor.
The walls have been mud-plastered then white-washed.
Utensils are few – aluminium bowls, mats and woven, wide-trimmed straw hats, four wooden harvesting implements hang from wooden pegs.
She takes down a sheep-skin, and places it on a solid-clay bench that doubles as a bed or a sofa.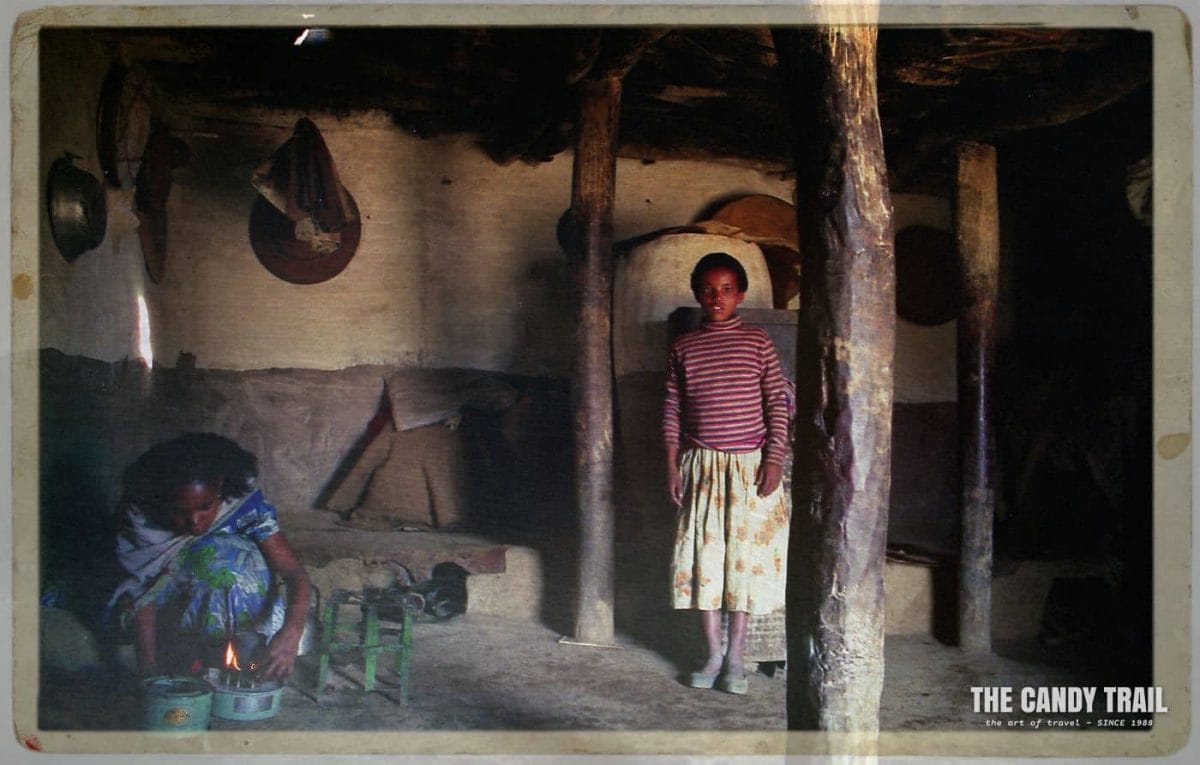 The young woman then goes into the separate rear (blackened fireplaces and charred pots) to return with a gas-bottle element and kettle.
She wears blue slippers and a floral, blue-white-green-grey dress, with a white shawl across one shoulder. Silver earrings are her only jewelry.
Her face is young, smiley, inquisitive.
Her name is Mamayta.
Her hair is plaited back tightly with splaying, bushy pigtails.
This hairstyle is typical for females in the Tigre region (of Eritrea and Ethiopia).
Mamayta brews the tea, mixing leaves and boiling water over and over.
Communication is limited to charades until another girl enters; she speaks slight-English.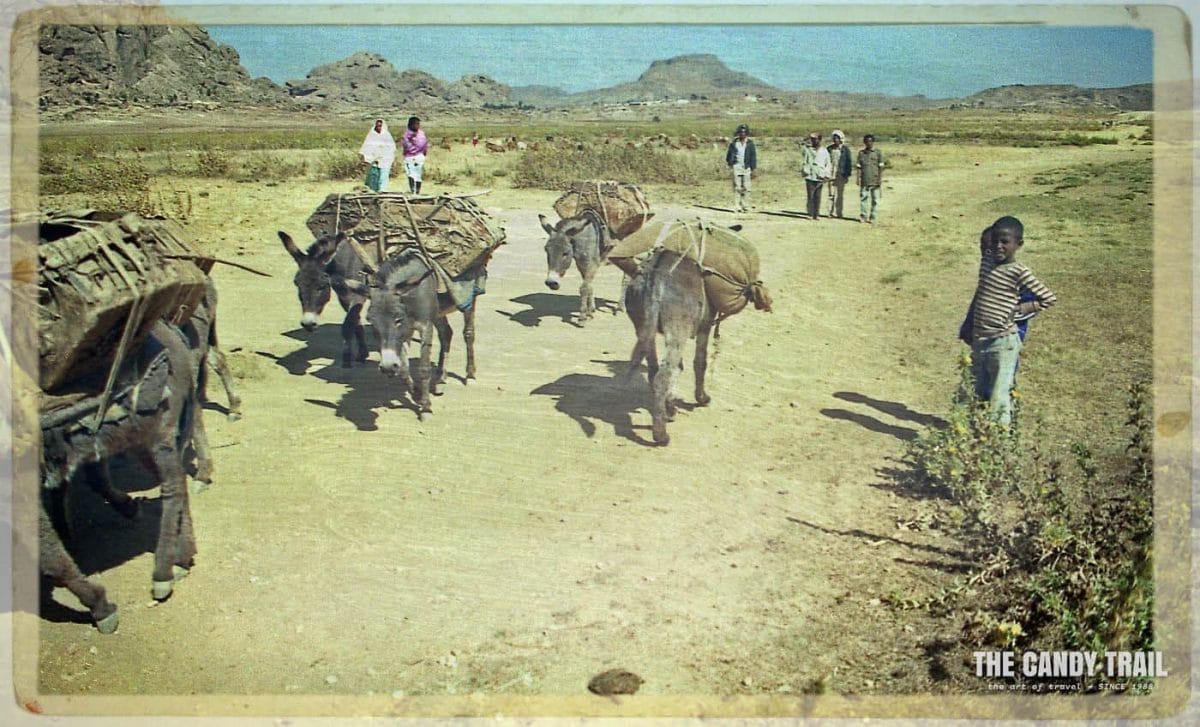 She's twelve, and says Mamayta is 15.
That she has two brothers and a father in the fields, or at market – this I'm not sure. But that her mother is dead, this she makes clear (and Mamayta has assumed this role.)
A young man enters. And then a white-robed, bearded old man. He is blind and using a stick.
Mamayta guides him to the fur-lined, earth-bench beside me. I am told he is the village priest. We shake hands.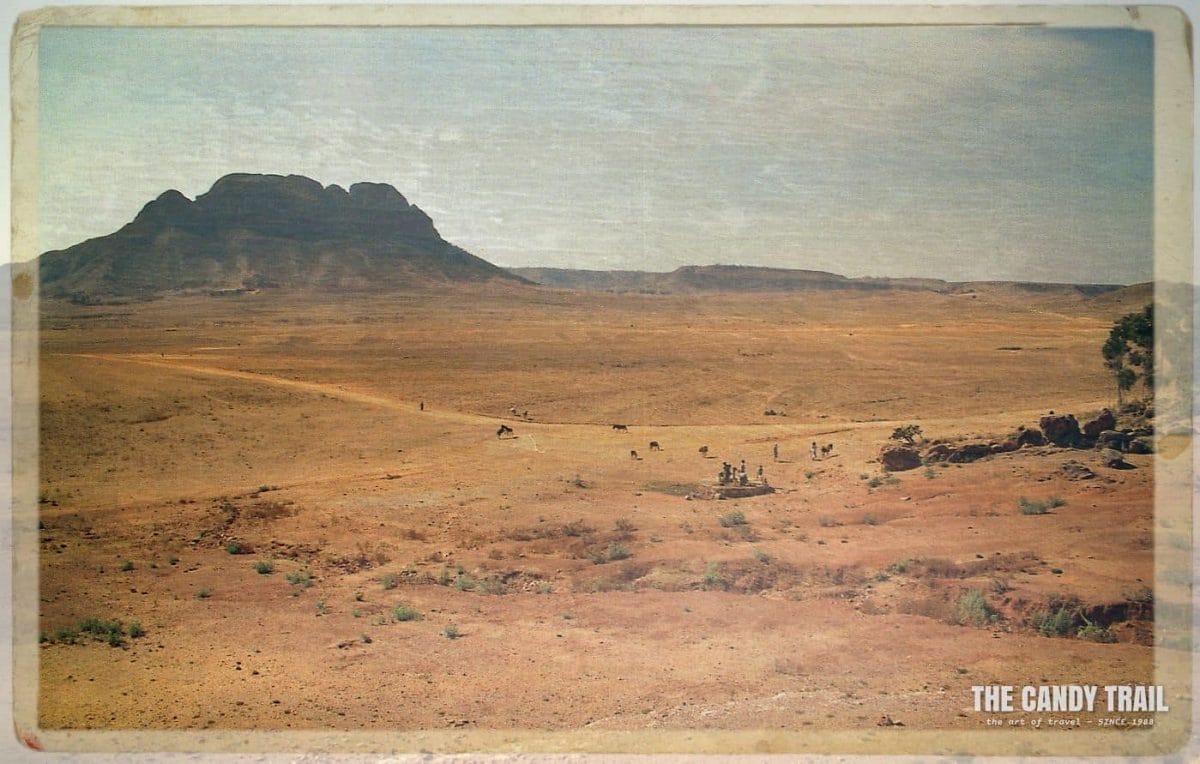 Everyone I've encountered today, young shepherds, men guiding mules, the woman offering me hard-boiled eggs, all have wanted to shake my hand.
Mamayta hands me a cup of black tea. From a bowl she encourages me to eat, as she places a cup in the blind priest's hand.
In the other hand, he is given a snack of pounded wheat – a ball of rough, dry dough.
During this time Mamayta stares and smiles, offers more tea, then injera (sour, flat-bread). I tactfully decline her offer; they have so little, yet seem intent on offering me everything.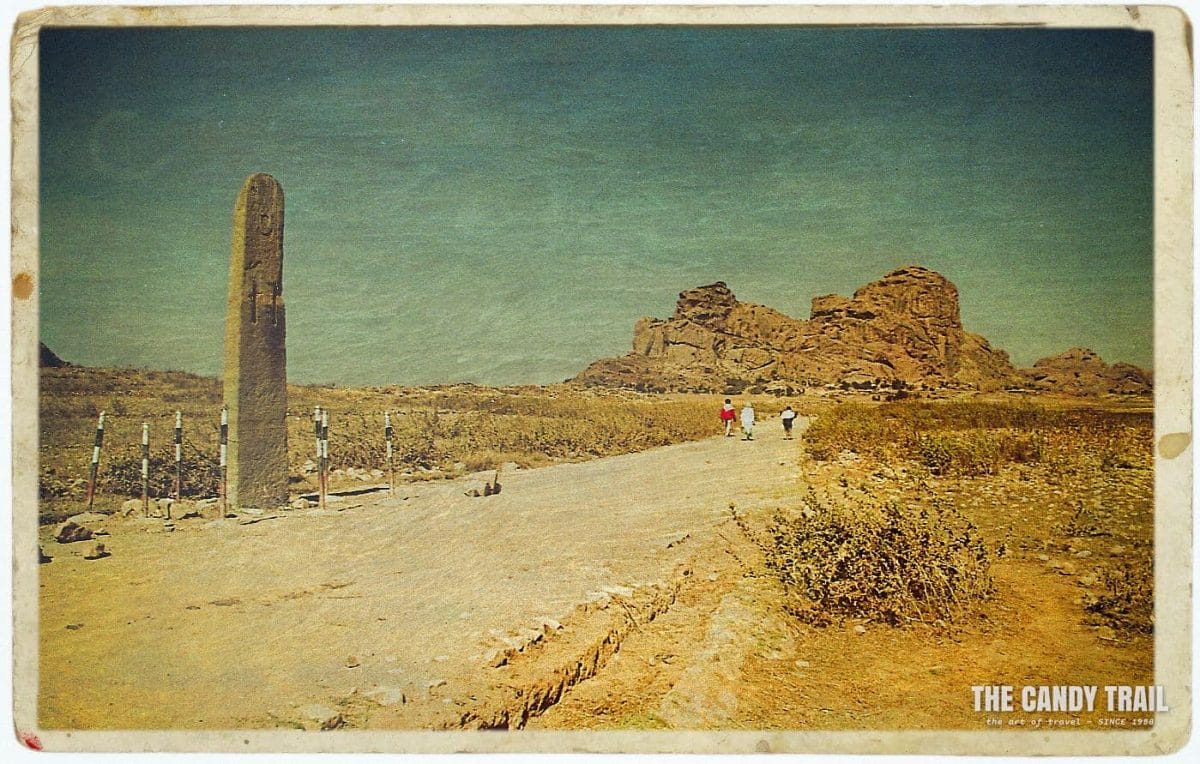 Following three cups of sweet, strong tea I thank Mamayta, and say good-bye to everyone.
Outside, the sun is harsh.
Mamayta returns to her rooftop chores – sorting grain.
She waves – bye.
And then she and the village drop from sight as I wander across the stony, dusty expanse.
Brown sheep graze on dry grass. Three camera-shy shepherds.
I get to the waterhole, where kids gather with containers.
Two girls haul large plastic vessels as they balance baskets of dry dung on their heads. I help them carry a few liters of water for a few kilometers. They thank me.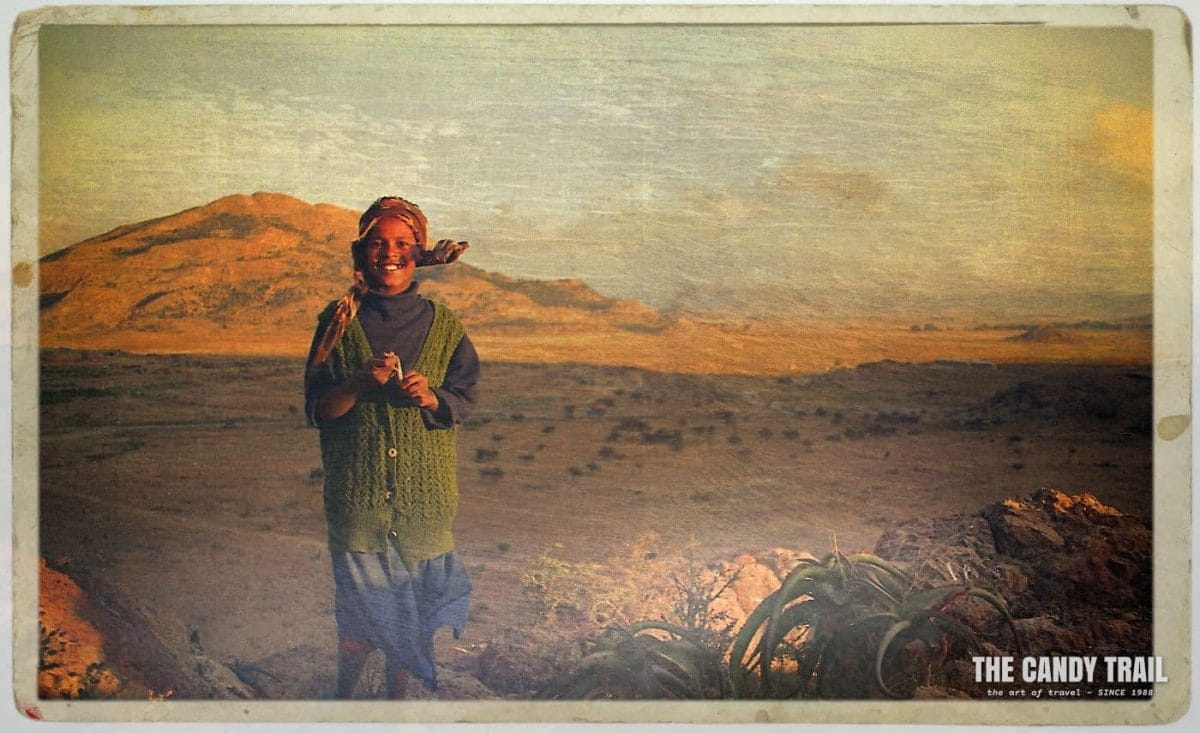 And then I continue alone across the cactus and sand, sun-shining over this barren but beautiful land.
Travels in Eritrea – 1995
---