It was a gamble many wouldn't take.
And a life most wouldn't want. But it's a dream that we share.
Wei hadn't driven for 3 years—not since she had gotten her license, but after a few refresher lessons, she felt ready for the road.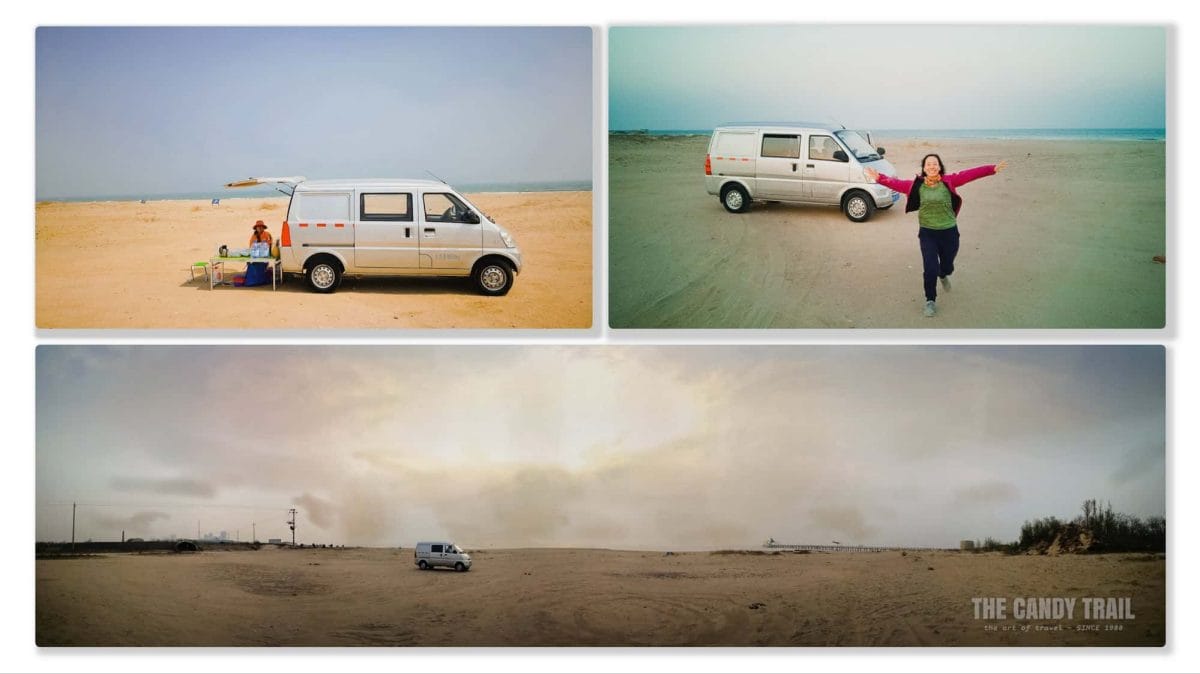 I am a useless lump.
I haven't driven for 30+ years and have let my NZ license expire.
And along with the fact of my oh-so distracted mind—I'm not a driver that I trust. Not even on a bicycle – with trainer wheels; I am a menace that China can do without. For now, at least.
So, in Tianjin, at a dealer, two auto novices bought a used van.
For both of us, our first vehicle, ever.
Luckily, it seemed mechanically sound.
Once a delivery vehicle—scooting across the city, this 5-year-old – 43,000 km on the clock – minivan became our new home (for me, my first home after 30 years of living out of a backpack as a nomad around the world).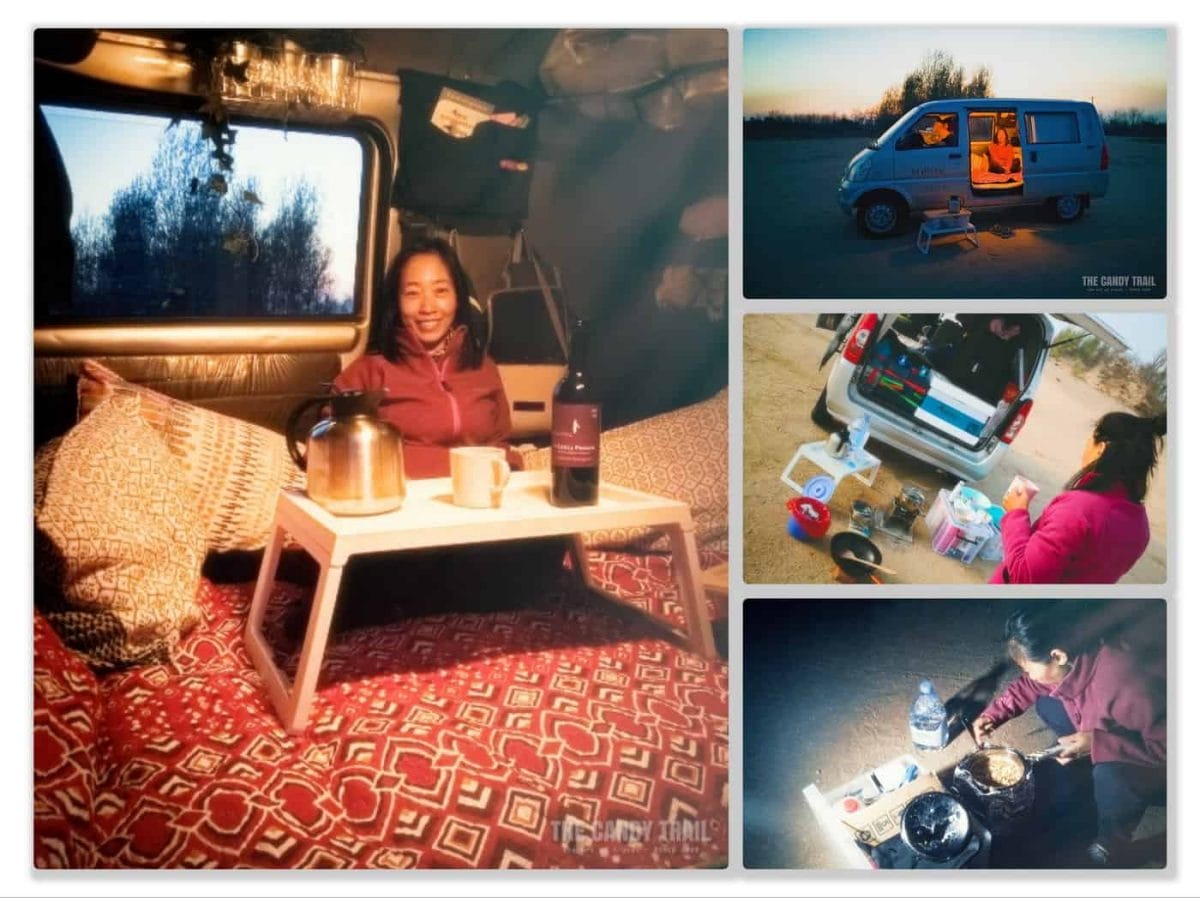 ---
Starting a van life in China
---
It wasn't the glamourous road movie of Route 66.
Rather, a trail of dirty articulated trucks rumbling much of the journey.
Wei did well.
Near accidents happened, but not because of her.
Truck drivers in China can be impatient and dangerous, to say it politely. We passed nasty scenes of flipped trailers and shattered glass, spilt cargo, rescue cranes and cops.
Once we reached the coast, past the endless industrial ports of Hebei province, their frantic container and gasoline truck tangles, the journey blossomed into sunbeams amid calm, tree-lined country roads.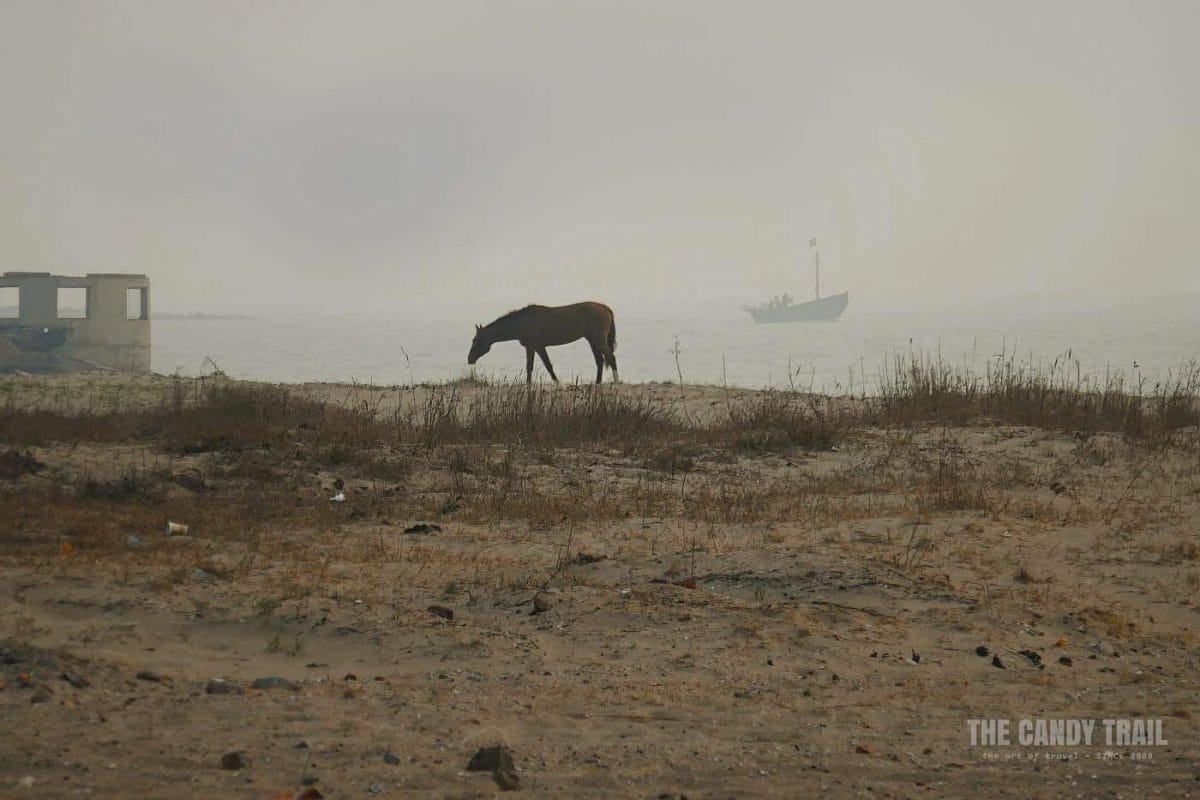 Our reward the first day, as dusk approached, after some hours of motoring mayhem, was arriving at a deserted beach.
---
The perfect first-night for our van life in China
---
Somehow, with little driving experience, zero auto knowledge, hazardous highways and not knowing where we were going, we found the perfect first-night spot to begin our new van life across China.
And the next day, camping bliss blew us away on Golden Beach.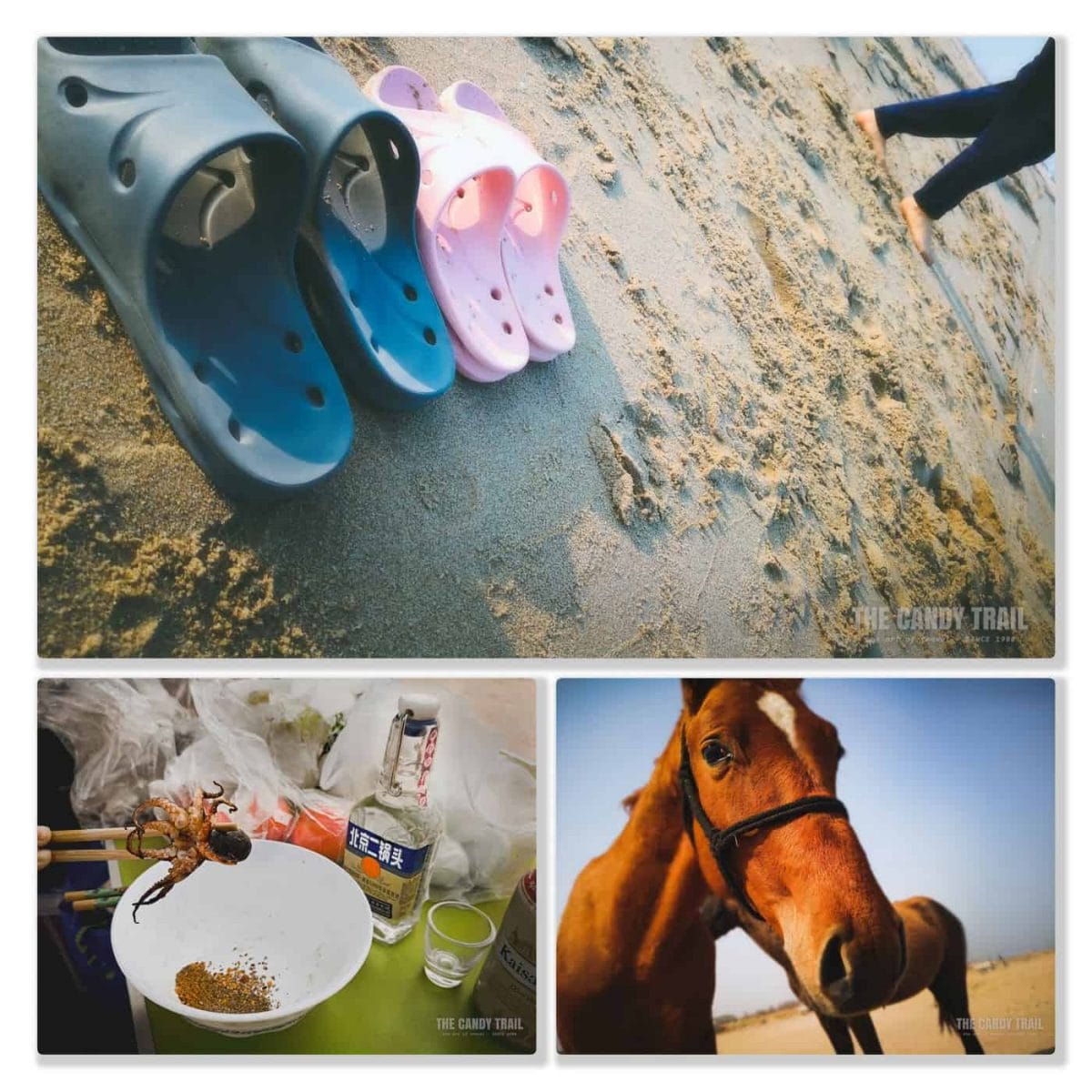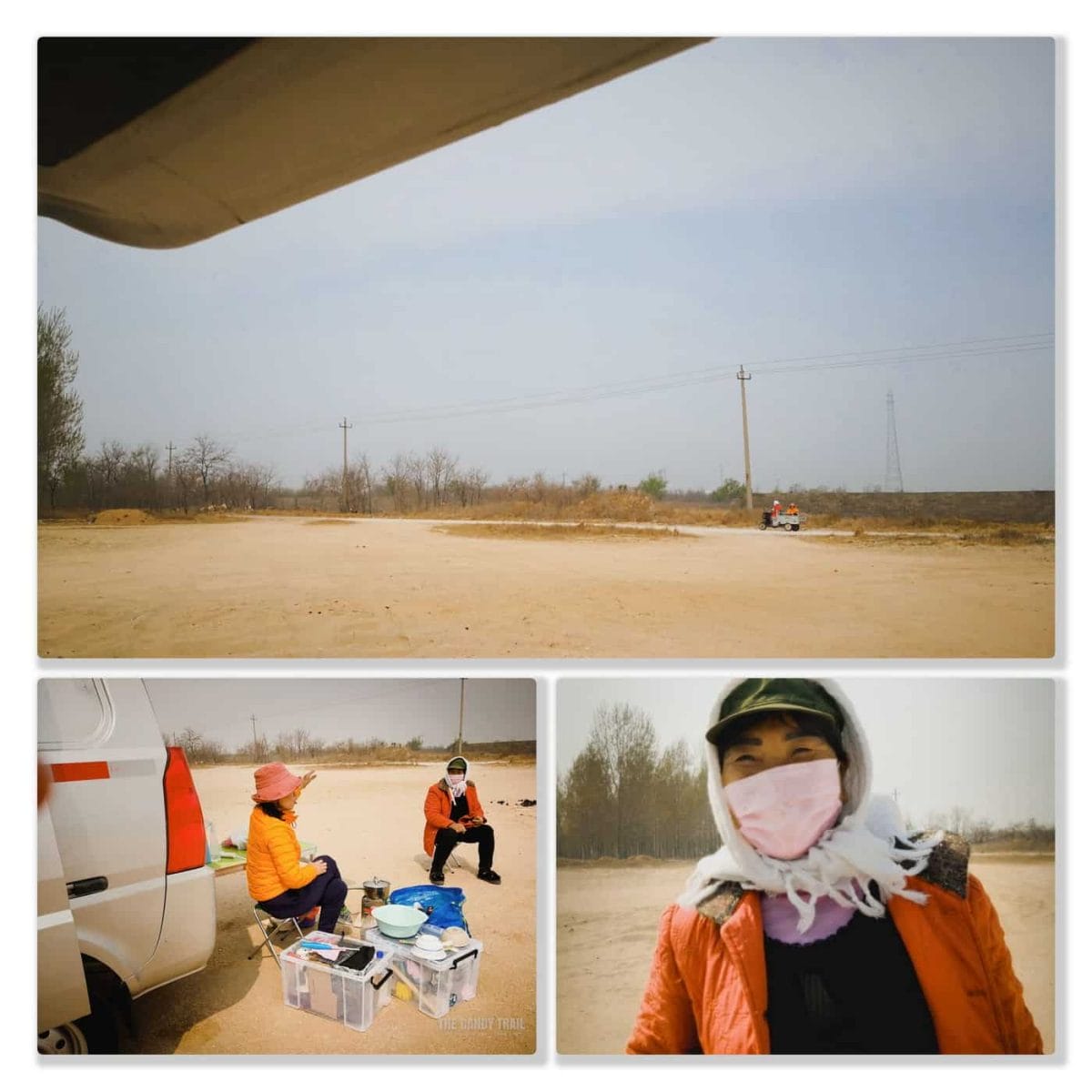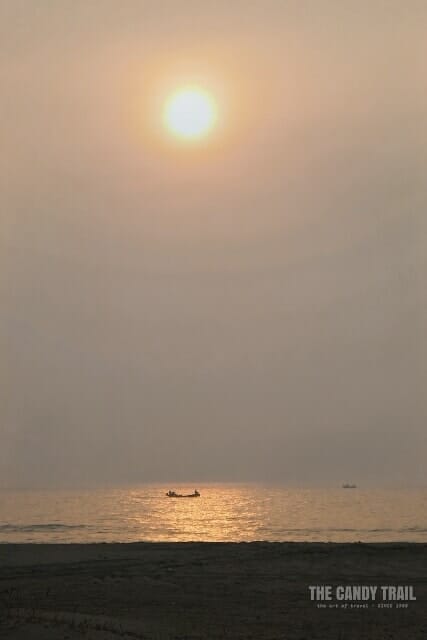 Travels in China – 2019