Riding on the back of a motorbike. Racing the dusty red-dirt road towards Sirigu.
It's blazing hot.
Kids wave from the shade of enormous trees.
We're near the border of Burkina Faso in Northern Ghana and it's the tradition of painting bright designs across houses that I see.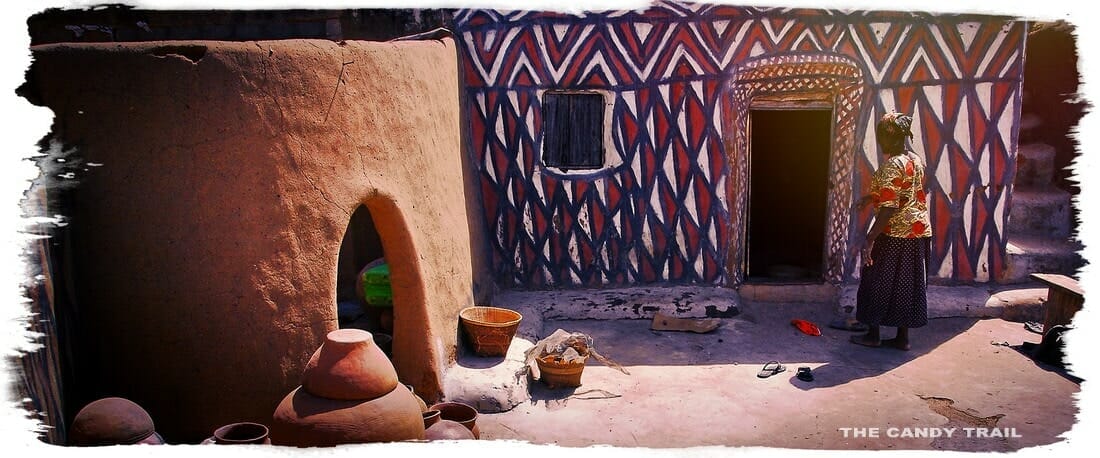 ---
Sirigu – the nice painted houses of Ghana
---
Sirigu is the most well-known of the painted villages, and, here, it's the woman's job to decorate the home.
Their designs are abstract geometric and stylized animal figures, either painted on a flat surfaces or molded into relief across the earthen walls.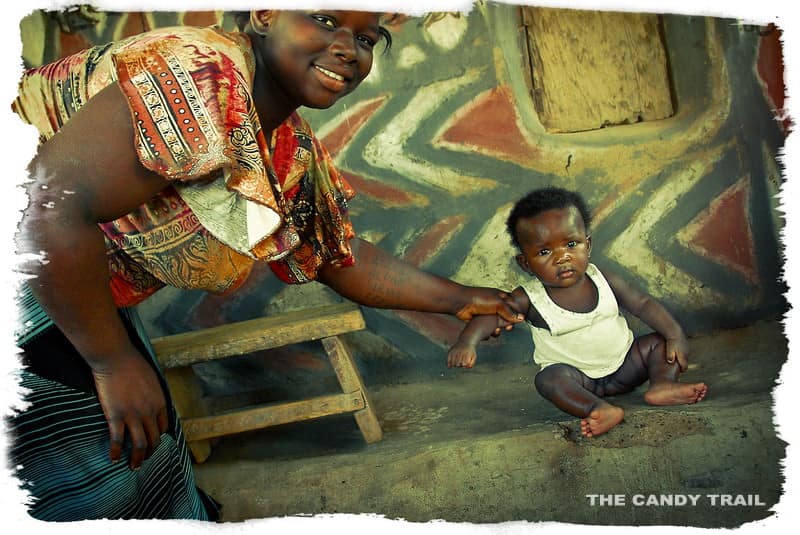 They limit colors to black, red and white.
Natural local materials are the source of the colors—like red rock, which is crushed to powder to make the paint used on the housing.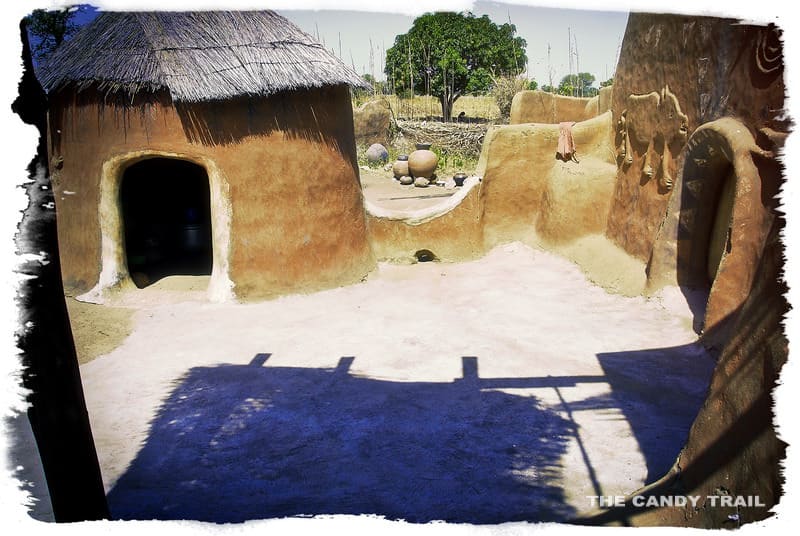 ---
Folk art designs and meanings of Sirigu village's painted houses
---
DESIGNS OF SIRIGU ¹

Stylised animals:
Cattle: the symbol of wealth.
Python: totem symbol of clan and protection.
Crocodile: totem symbol of saving life of a clan.

Abstract geometrical forms:
Broken calabash: the expression of ever useful.
Male symbols: show masculinity.
Cows: symbols of prosperity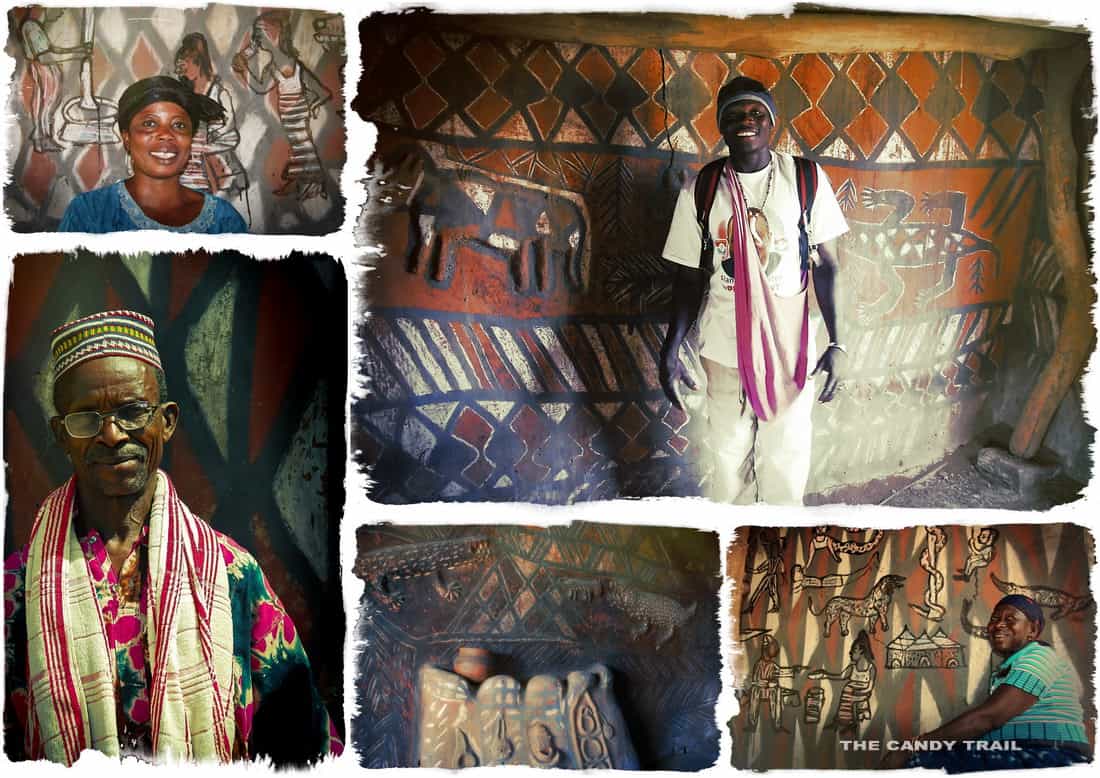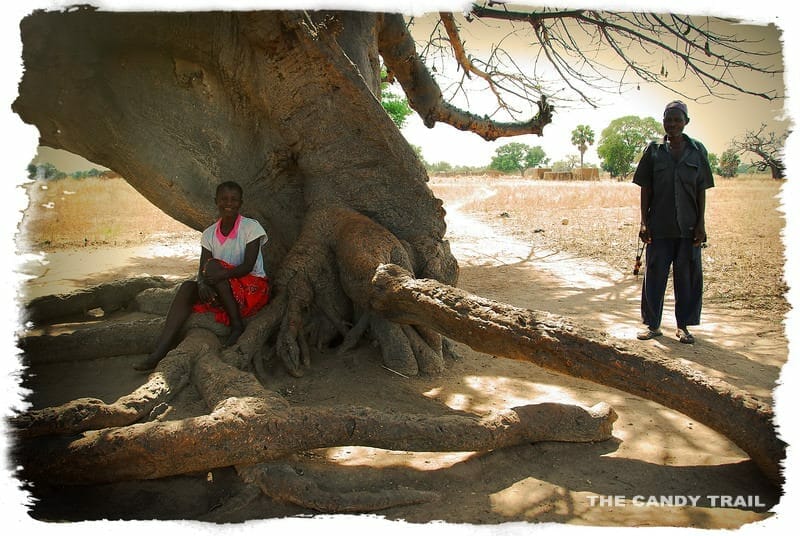 ---
Pottery is another traditional skill of Sirigu women
---
Their containers are for storing water, locally made beer, food, as well as cooking.
Sirigu pottery also plays an important role in marriage and funeral celebrations.
At the NGO pottery workshop, the women were surprised and applauded when they were told, via Rashid, that my country New Zealand had a female leader (Prime Minister Helen Clarke, at the time).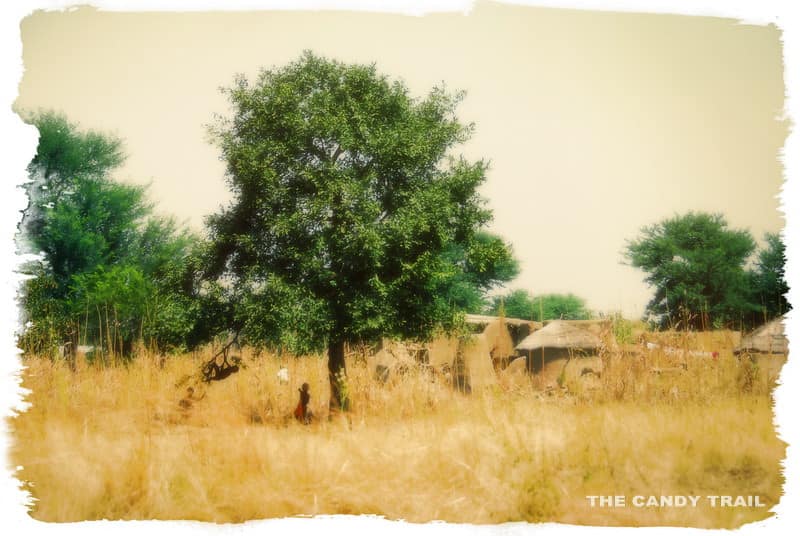 ---
I confine Sirigu women within a patrilineal society
---
"The man is the head of the family, who may have one or more wives. The senior wife has the central room of the compound. The other women may have their own rooms joined to the senior room by circular walls. The head of the family may have other brothers and their wives and children living in the compound.

Traditionally, women are regarded the property of their husbands after the dowry has been paid. Women cannot own land, but may borrow it for farming purposes. They cannot take part in decision making for the family or themselves and have no right to their biological children in case of divorce or decease of their husband." ²
Notes: ¹ + ² Sirigu cultural info from: www.swopa.org
Travels in Ghana – 2007