A couple of days hiking between remote hill-tribe villages on the Laotian-Chinese border, staying in a village of the Akha people, was the plan.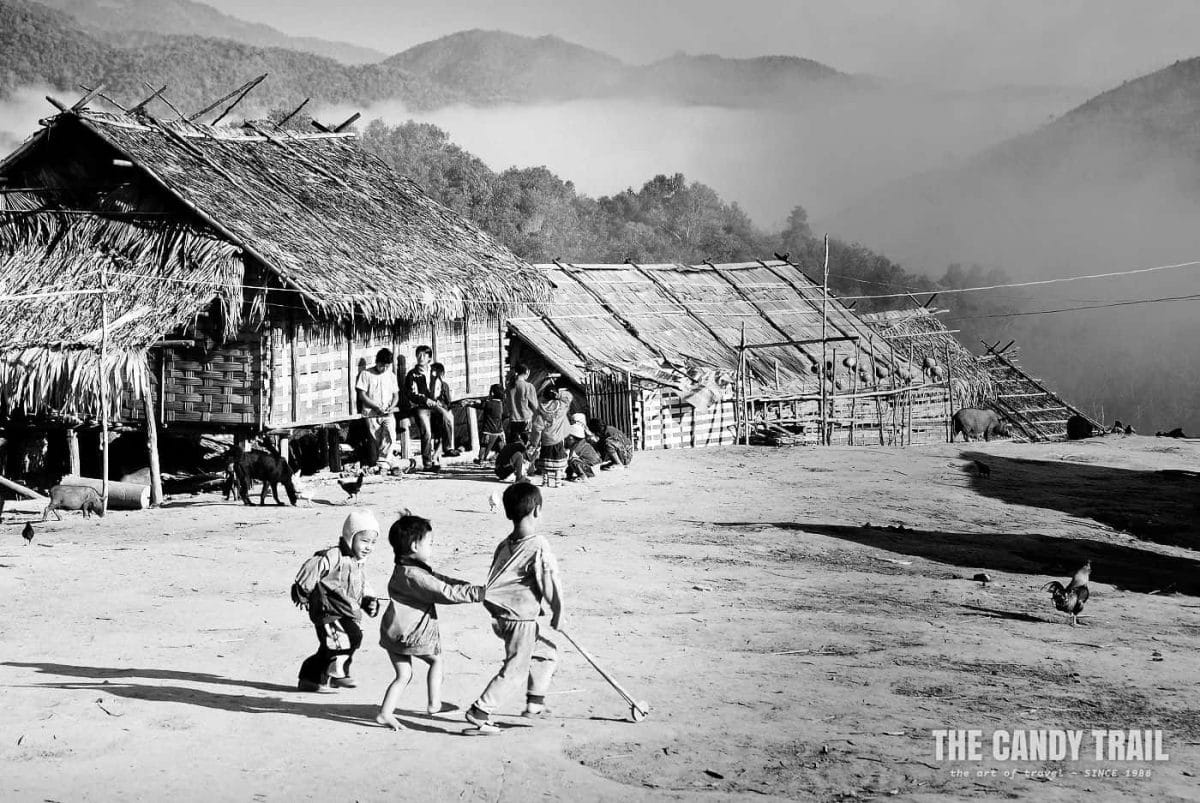 I went with a local guide and a Swiss backpacker to stay overnight, eat and drink lots of lao-lao – a strong clear spirit – as the locals gathered around in a dimly lit hut to drink – get really drunk, and sing traditional songs.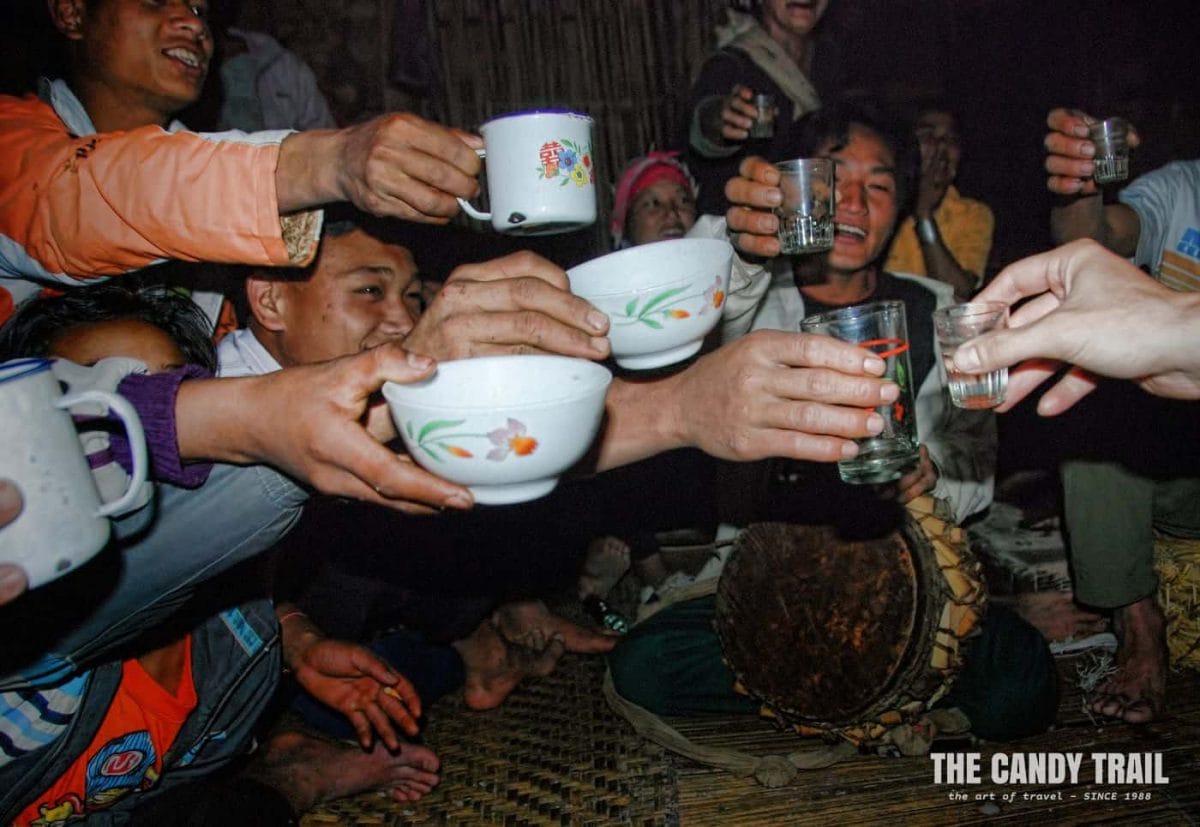 This particular Akha village in Laos had just opened to tourism, and the people were very fresh to foreigners (in 2008).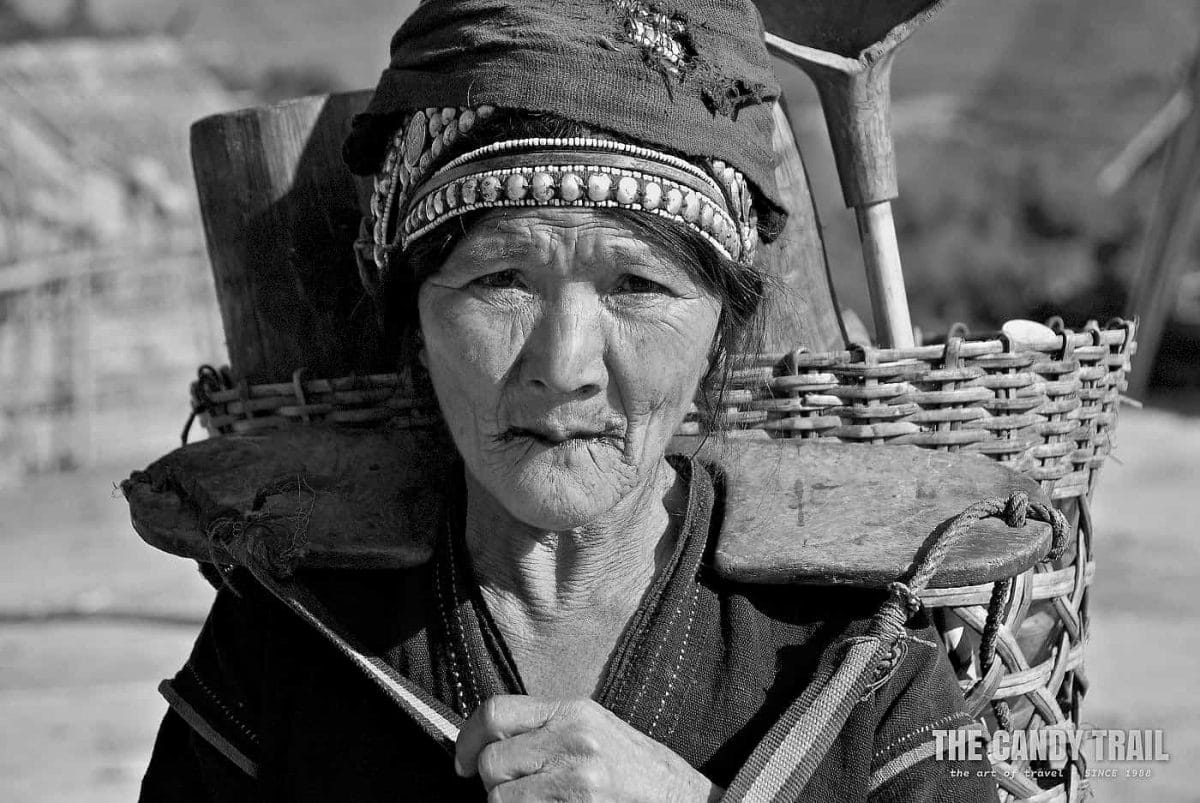 ---
Travel Advice: Visiting an Akha Village in Northern Laos
---
I arranged a local guide in the town of Muang Sing in northern Laos, near to the Chinese border.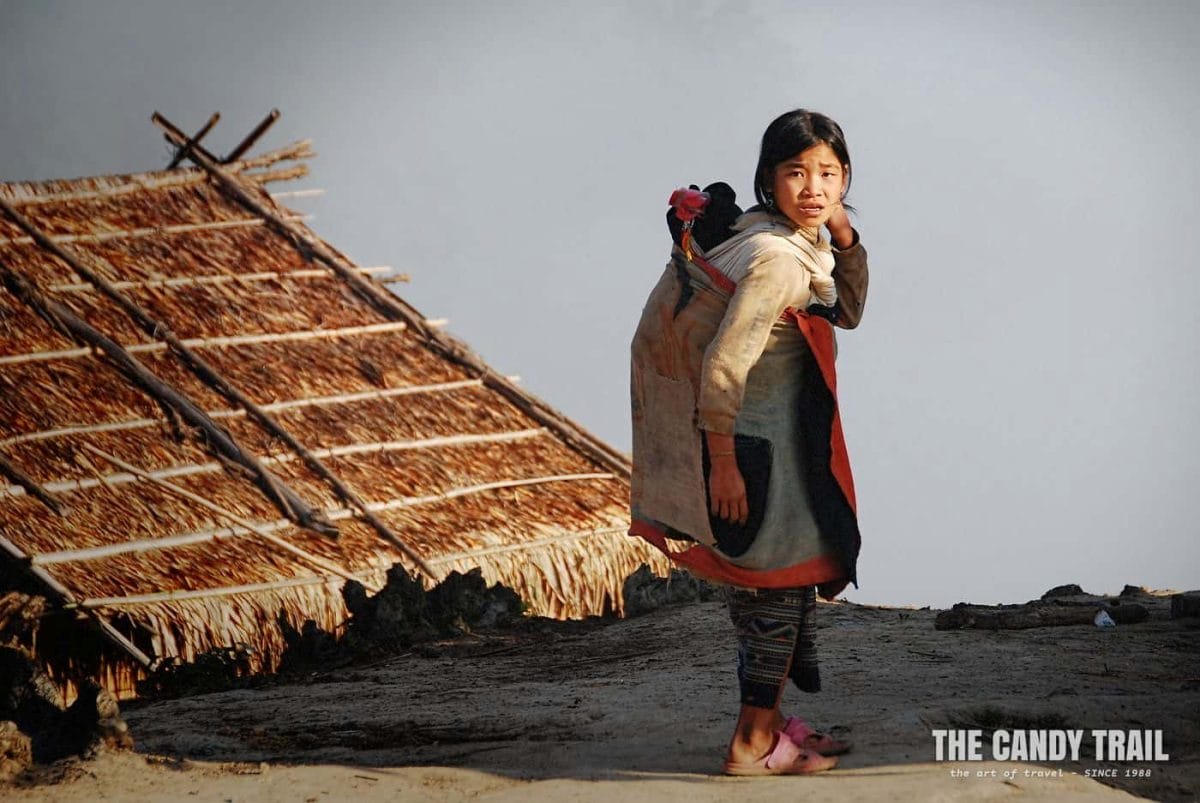 Costs will vary but $US 20 per day should cover everything, including meals and a local home stay.
Expect hot, humid weather for most of the year, so drink plenty of water and take a water purification filter with you.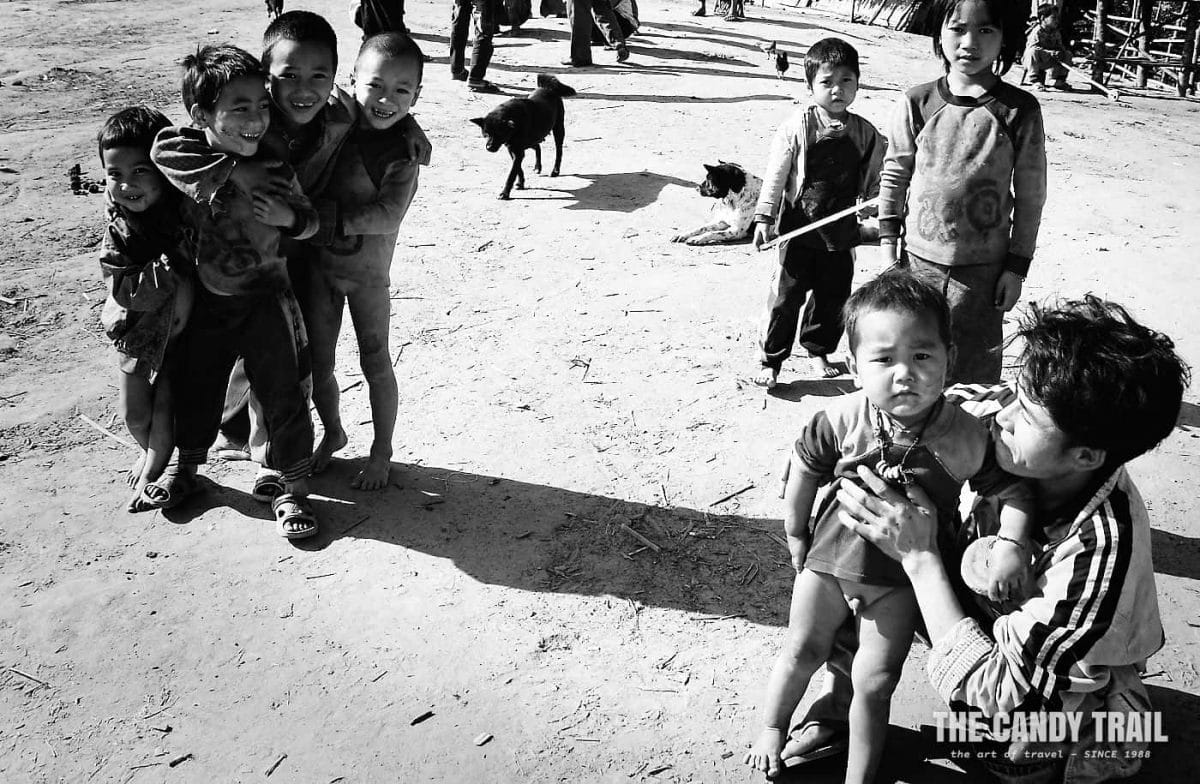 And travel light, a daypack is enough for the few days.
Probably best to avoid the rainy season; mosquitoes were not a problem during my visit, but still pack repellent – just in case.
Hiking to Akha villages in this area is not strenuous; rather a meandering clamber over gentle hills and farmland.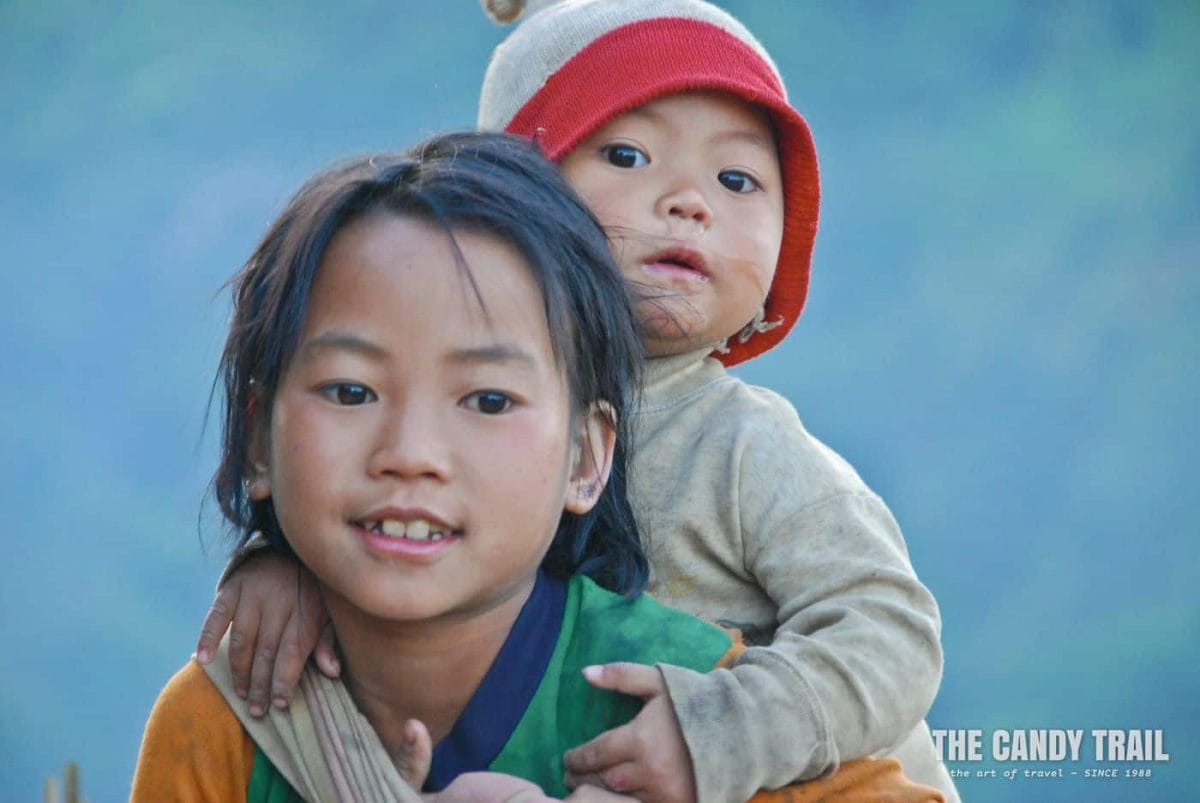 ---
History of the Akha People
---
The Akha's history involves a long migration from the Tibetan Plateau passing thru Yunnan during the 16th and 17th centuries and settling in Northwest Laos. They also settled in the north of Thailand and Vietnam.
They fled China/Tibet, it's believed, to escape political rebellions and criminal gangs stealing livestock and plundering their villages.
Source and for more cultural information on the Akha Hill-Tribe.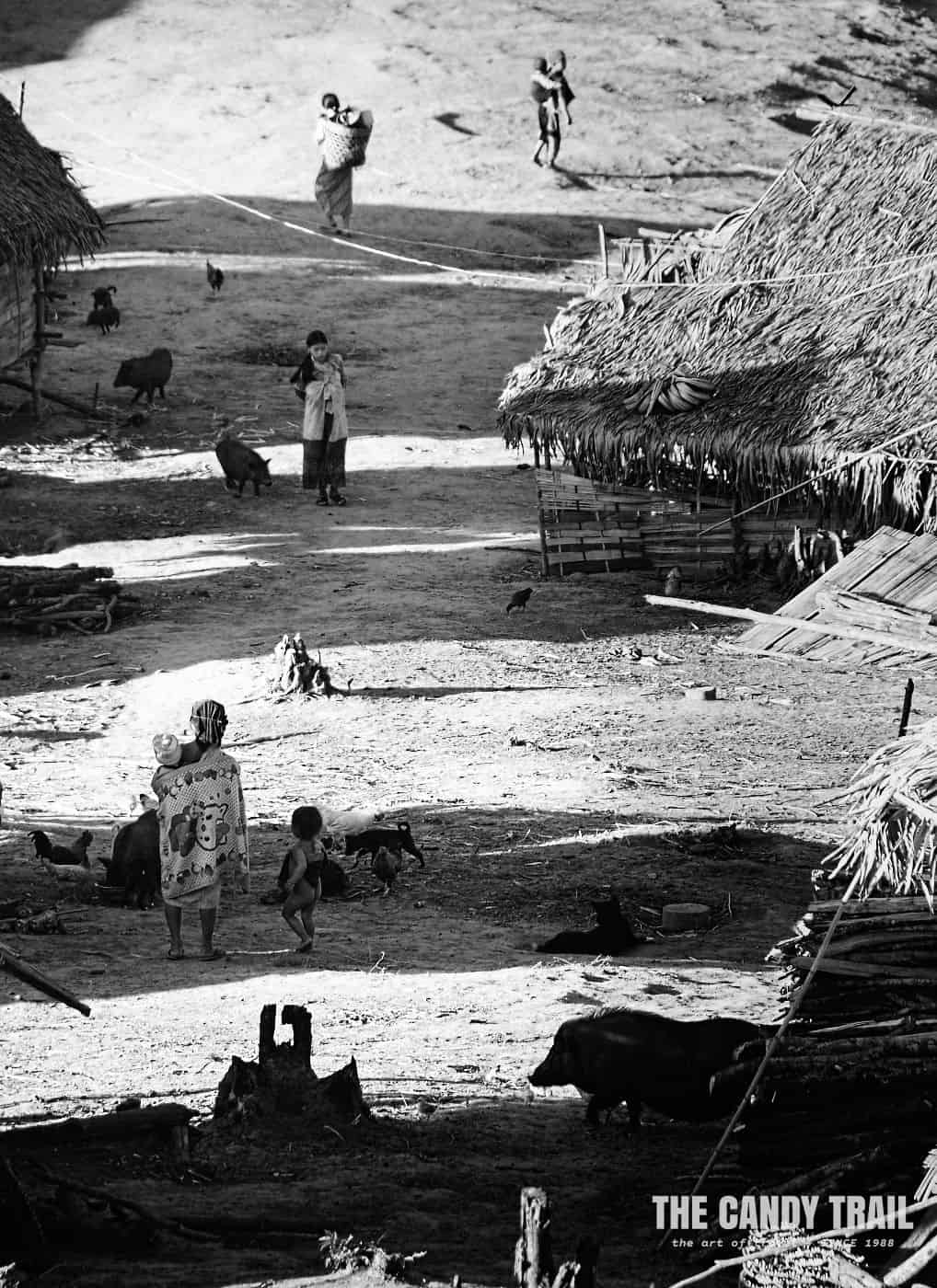 Travels in Laos – 2008