Envisage the 1001 Nights – that's the ancient city of Sanaa in Yemen.
Magical tower houses of lattice and stained glass.
Quiet alley shadows.
Veiled women.
Wailing calls to prayer.
Sanaa is located 2200 meters above sea level.
Since the time of Mohammad, Sanaa has been a center for the propagation of Islam. Today, old Sanaa still has over 100 mosques.

Walls 9–14 meters high surround this ancient city of 6,500 tower houses and 12 hammams (public bathhouses); all structures built before the 11th century AD.
The sight is surreal. Fantastic.
White geometric patterns lace the ancient skyscrapers, and windows gleam with colored glass.
---
UNESCO declared Sanaa a World Heritage Site in 1986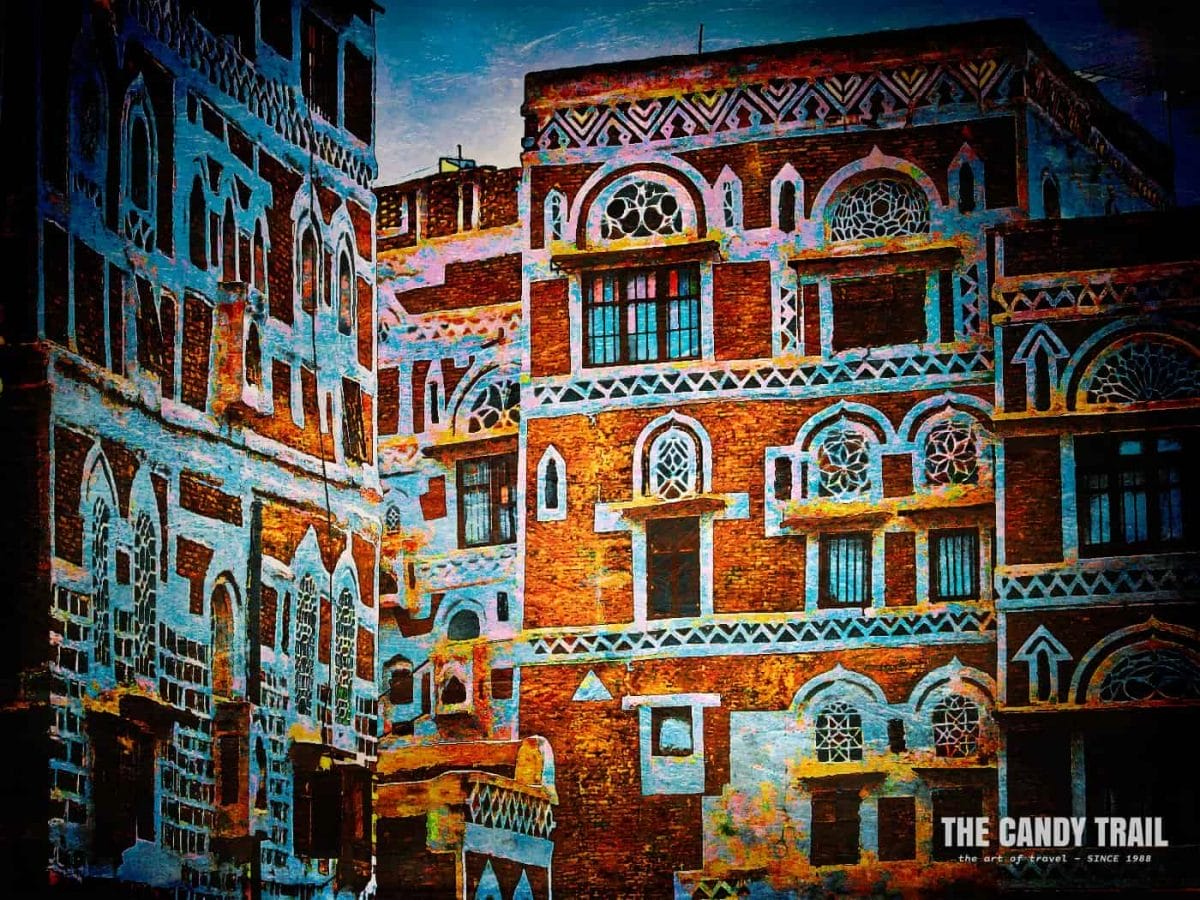 Interior walls are white-washed, stairs narrow, thick timber rafters stretch the ceiling and I stayed several days in a family guest-house, deep amid the magical city of old Sanaa.
Travels in Yemen – 2005