I like wine … Maybe you do, too?
So when I saw a pic of this lovely village amid escarpments – along with the fact that it's a famous wine making place, I knew I had to get here.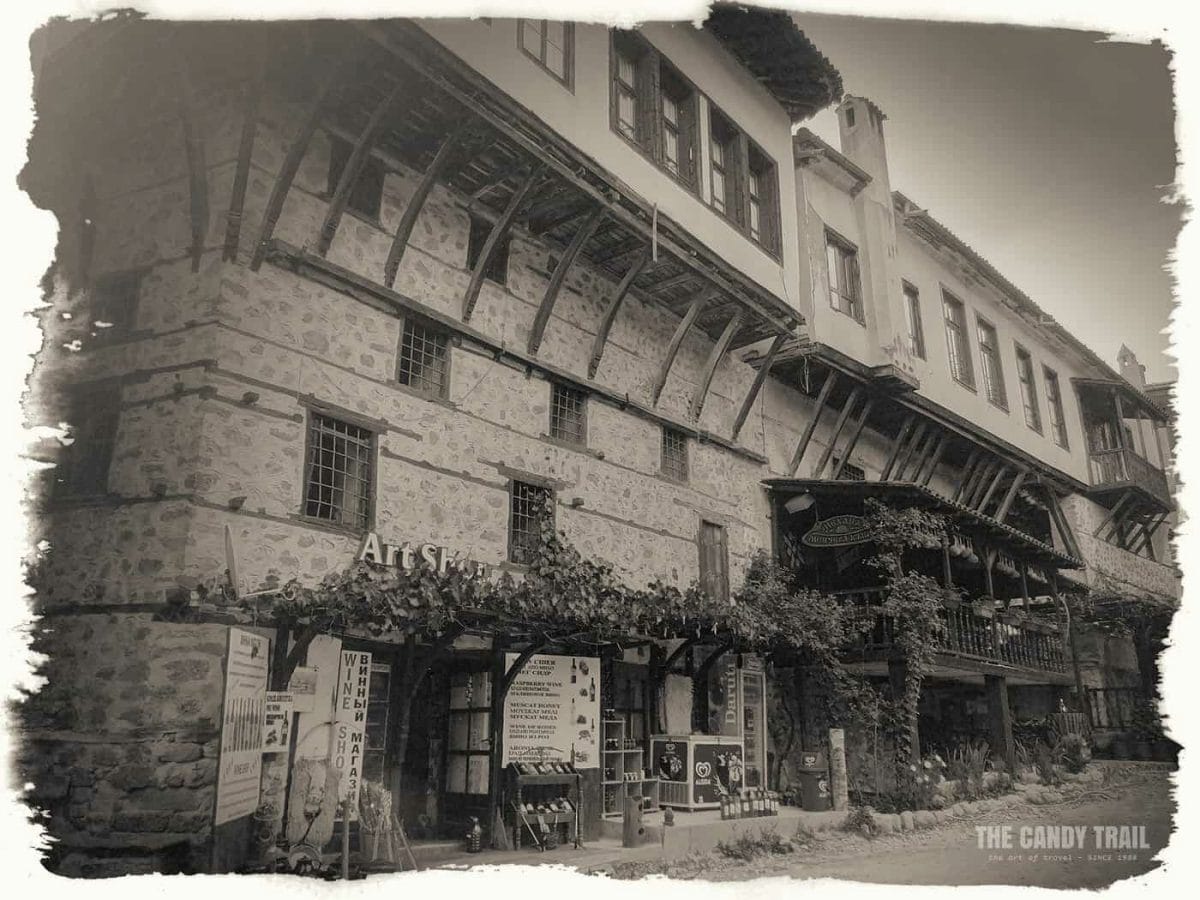 Now, don't get me wrong – I'm no wine snob. Not an expert. Nor wealthy or foolish to pay the prices that impress.
But here, and in the Balkans 5+ euros buys something quite drinkable.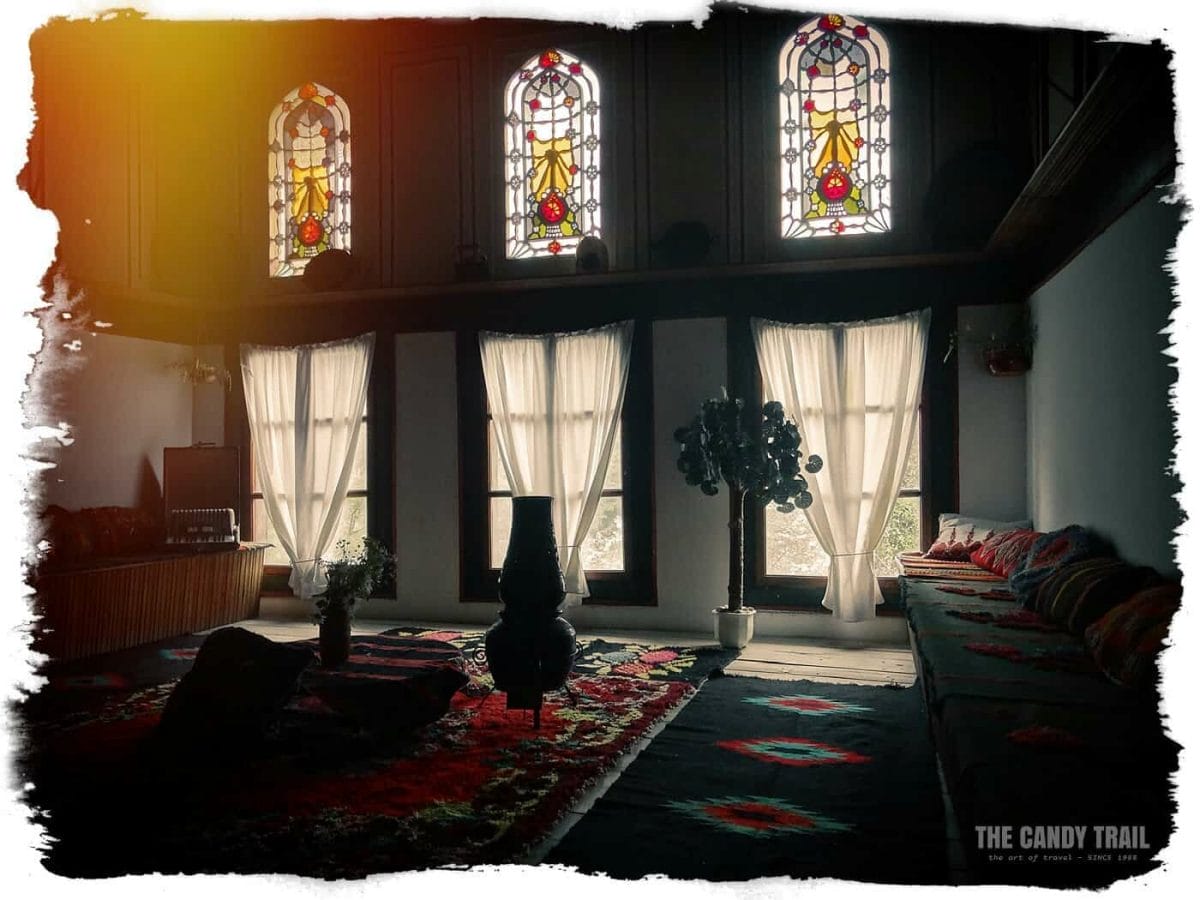 And beyond my stable favorites – Cabernet Sauvignon, Shiraz and Merlot – I am happy to try it all.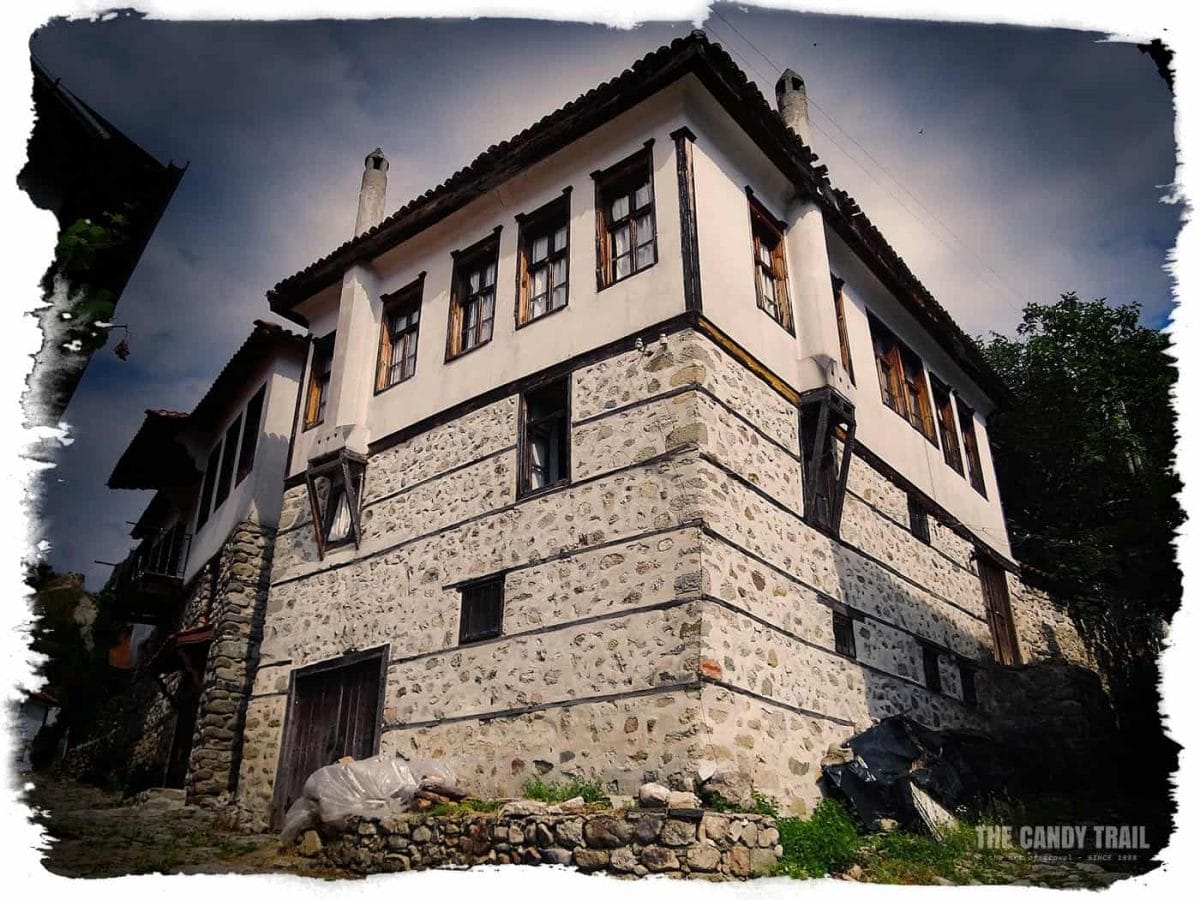 ---
The grand red wine in Melnik is 'Shiroka Mehichka Loza'
---
A wine that was the toast of Europe – including royal patronage – for over 600 years.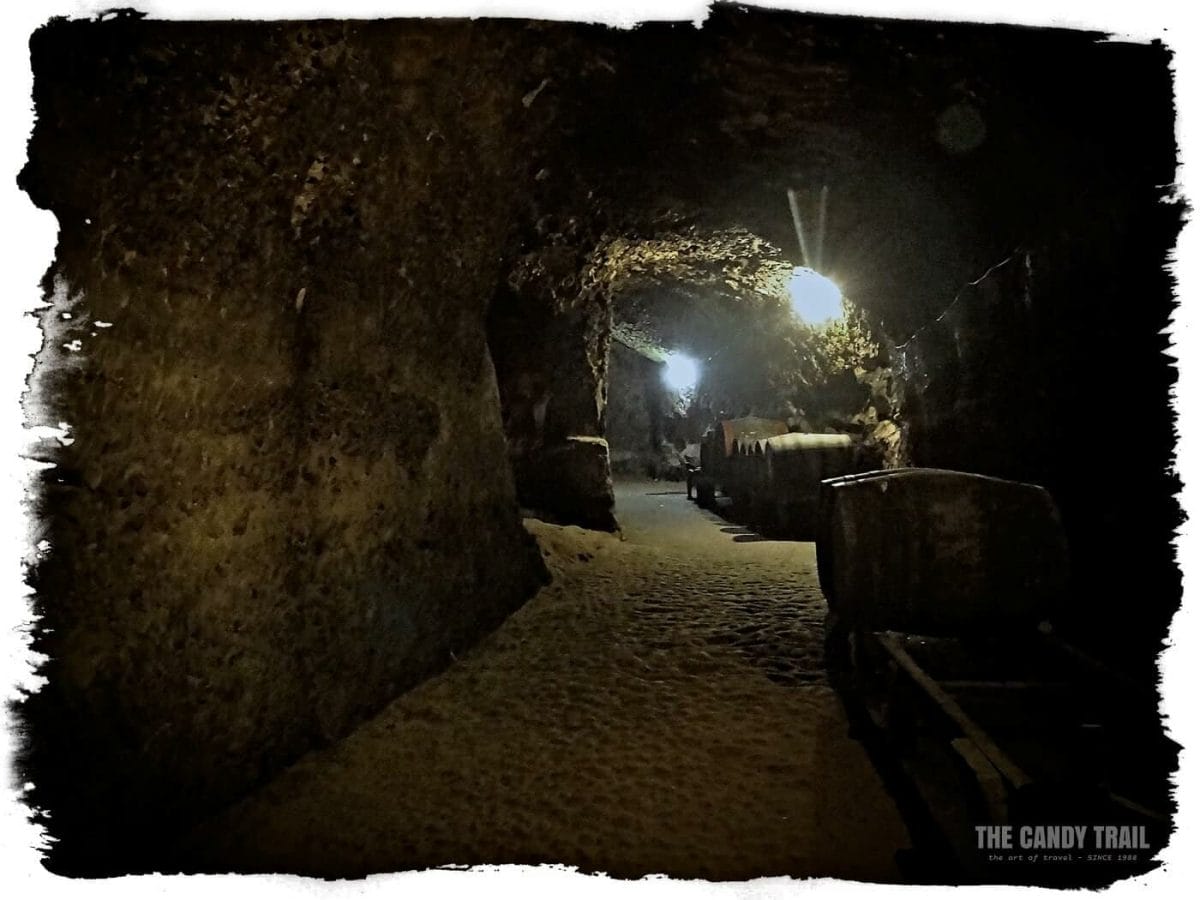 However good this sounds or however pretty Melnik looks, it's story hasn't always been roses and wine.

---
Melnik is officially Bulgaria's smallest village with just 385 people
---
Tragedy struck this booming town of 20,000 people during the Balkans Wars (1912-13), when Melnik was razed.
It never recovered.
Houses, and what were 70 churches, are mostly ruins.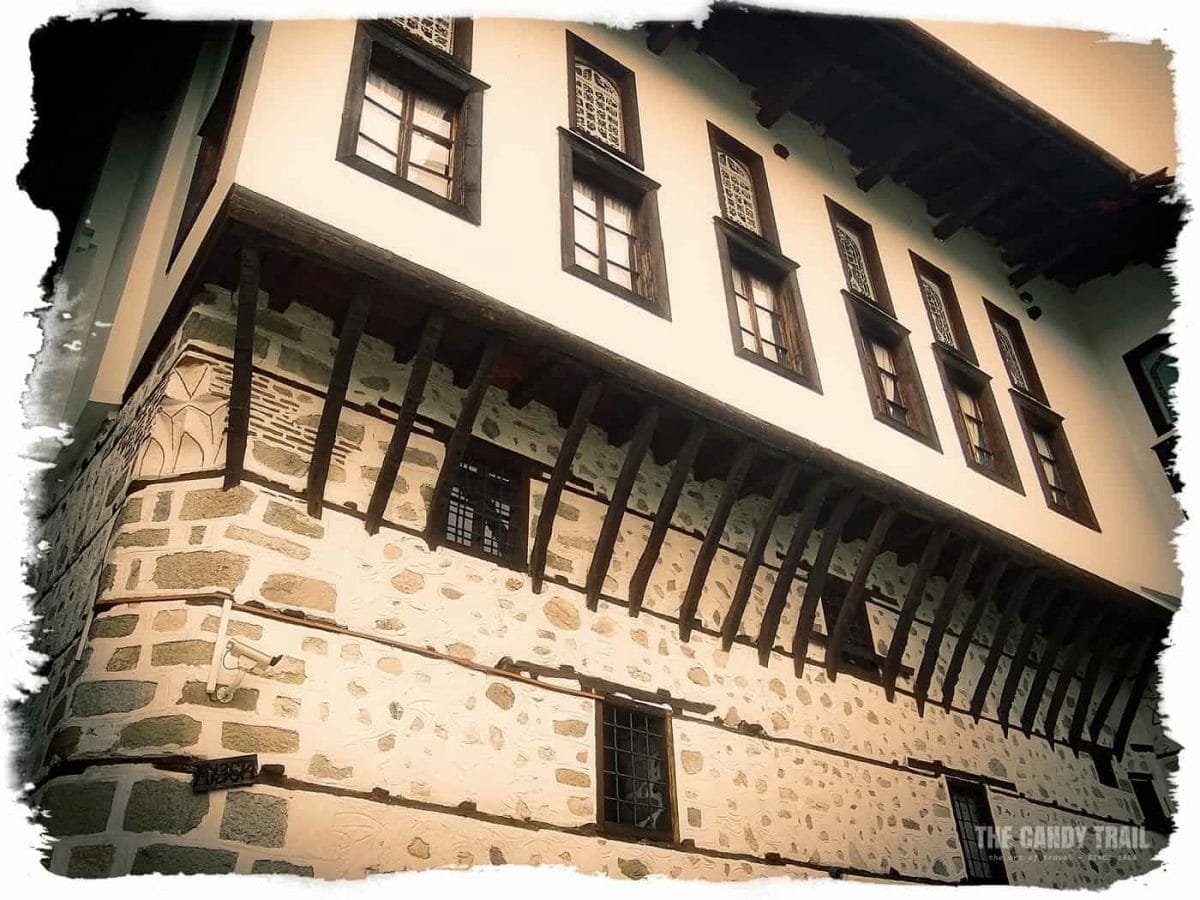 To quote the info from the Kordopulov House Museum:
The home of the famous Melnik Kordopulov Family, who were trading wine across Europe, including Venice. The murder of Manol Kordopulov, one of the family's heirs, on 27 October 1912, during the Balkan War, was followed by the assassination of 30 more people from this area. Shortly after, Melnik was torched.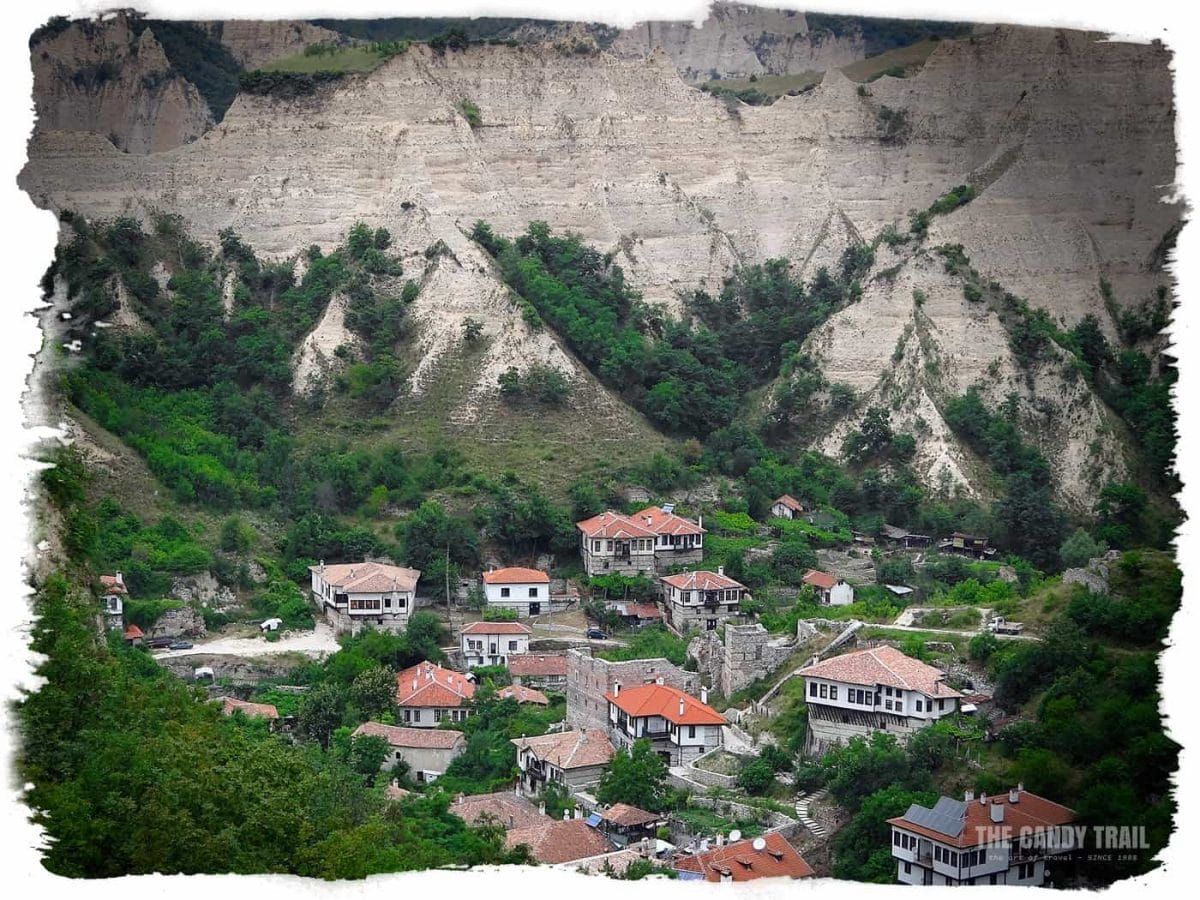 Travels in Bulgaria – 2015