Sharp questioning and disbelief as puzzled officials deal with my arrival in Chebayish.
Why are you here?
"To see the marshes …"
Eventually, they allowed me to stay overnight.
But the only place in town was a scruffy dormitory full of single men. Guys came and went at all hours and then woke early with the dawn call to prayer.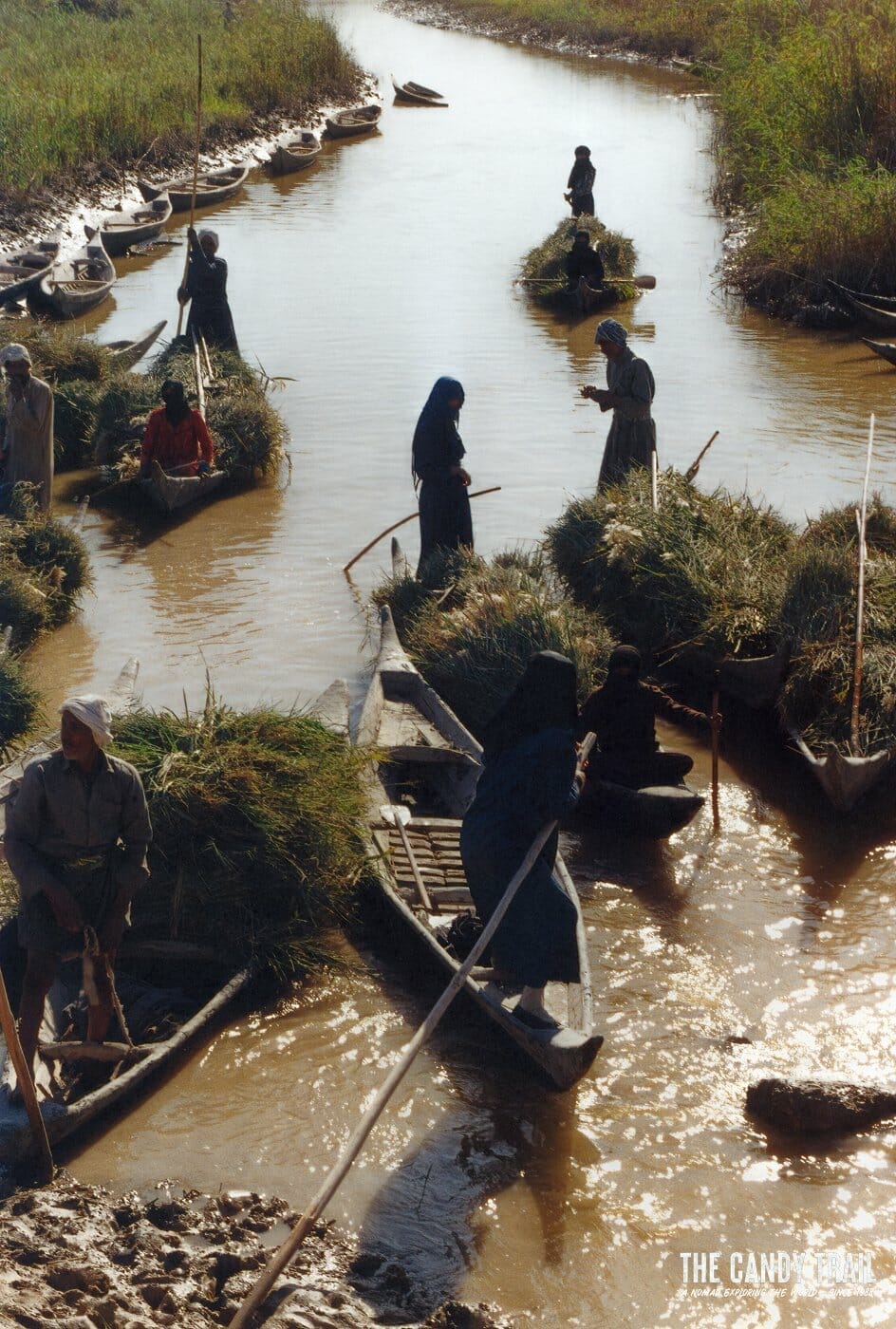 ---
For over 2000 years, a way of life has thrived in the marshes of southern Iraq
---
For this is the location of Babylon and ancient Mesopotamia and land of mud-brick ziggurats, such as the stepped pyramid ruins of Abraham's city at Ur.
Further south, the Marsh Arabs live amid the wetlands where the Tigris and Euphrates rivers merge in southern Iraq, and here today's Shia Muslim tribes continue an ancient lifestyle dependent on the waters of these mighty rivers.
Away from the surrounding desert of Iraq, this world of greenery and fresh, flowing water welcomes flocks of migratory birds and ducks.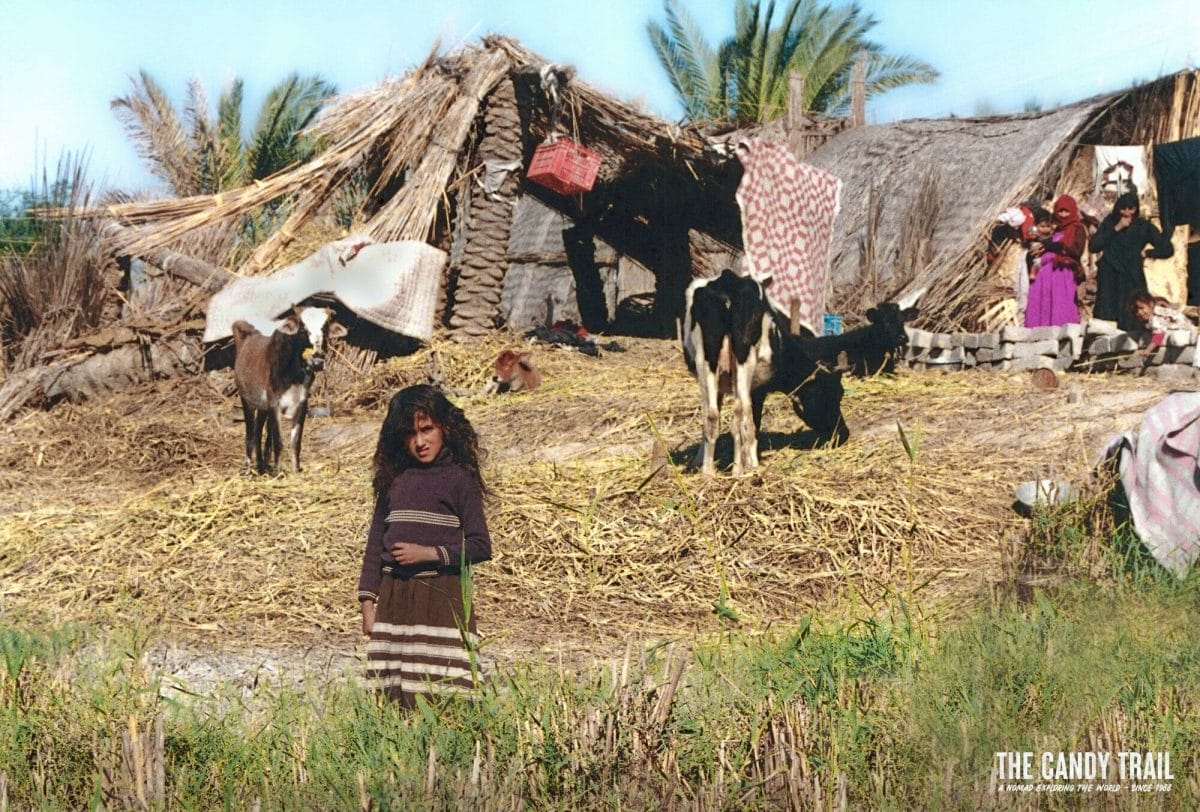 The marsh vegetation provides all the elements for life – fish, water for agriculture, palms and reeds to make housing, canoes and feed for livestock.
For centuries, it had been a simple way of life sustained by the waters and largely forgotten by time.
---
Saddam Hussein nearly destroyed the marsh Arab culture
---
Following an unsuccessful Shia rebellion brutally crushed by Saddam Hussein (after the first Gulf War in 1991), the Iraqi dictator then began systematically draining the marshes to punish the people.
He inflicted severe environmental damage.
But I believe in recent years, this has been reversed, and the marshes are recovering again.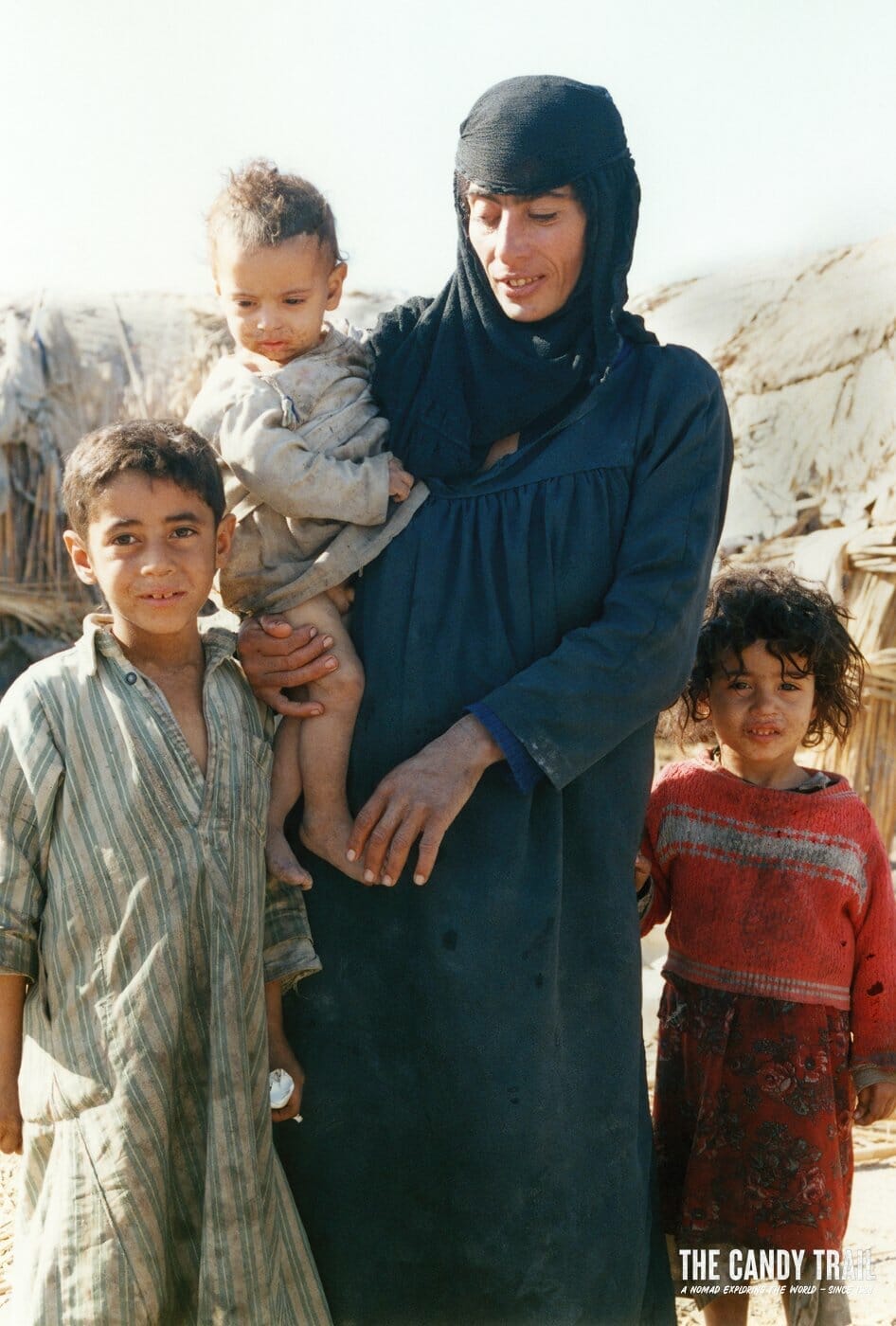 ---
Amid the Marsh Arabs at Chebayish
---
The afternoon saw an invitation to drink – Arabic-style sweet black – tea with men in robes and head-dress, seated on carpets around the edge of a small hall made entirely of reeds in the traditional arched style.
Around dusk and walking along the waterfront, I get bewildered looks. Some kids threw stones; others posed happily for my camera.
My plan had been to explore the causeway cutting across the marshlands. It was the only road out.
But soldiers would not allow it.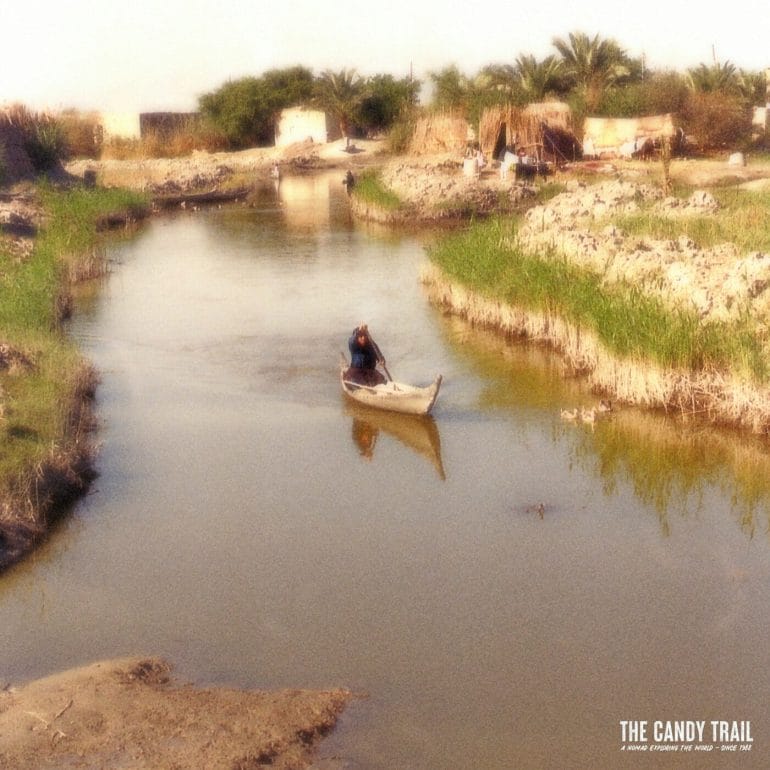 ---
The marshes had been a refuge for army deserters during the long Iran-Iraq War
---
And this war had only finished 6 months earlier.
The next morning, I was wandering beside a parked truck and there in the back were two soldiers guarding four men in ragged uniforms. Deserters?
They stared at me.
So I waved, smiled and yelled: "Hi guys! How are you?"
Six smiles suddenly flashed my way.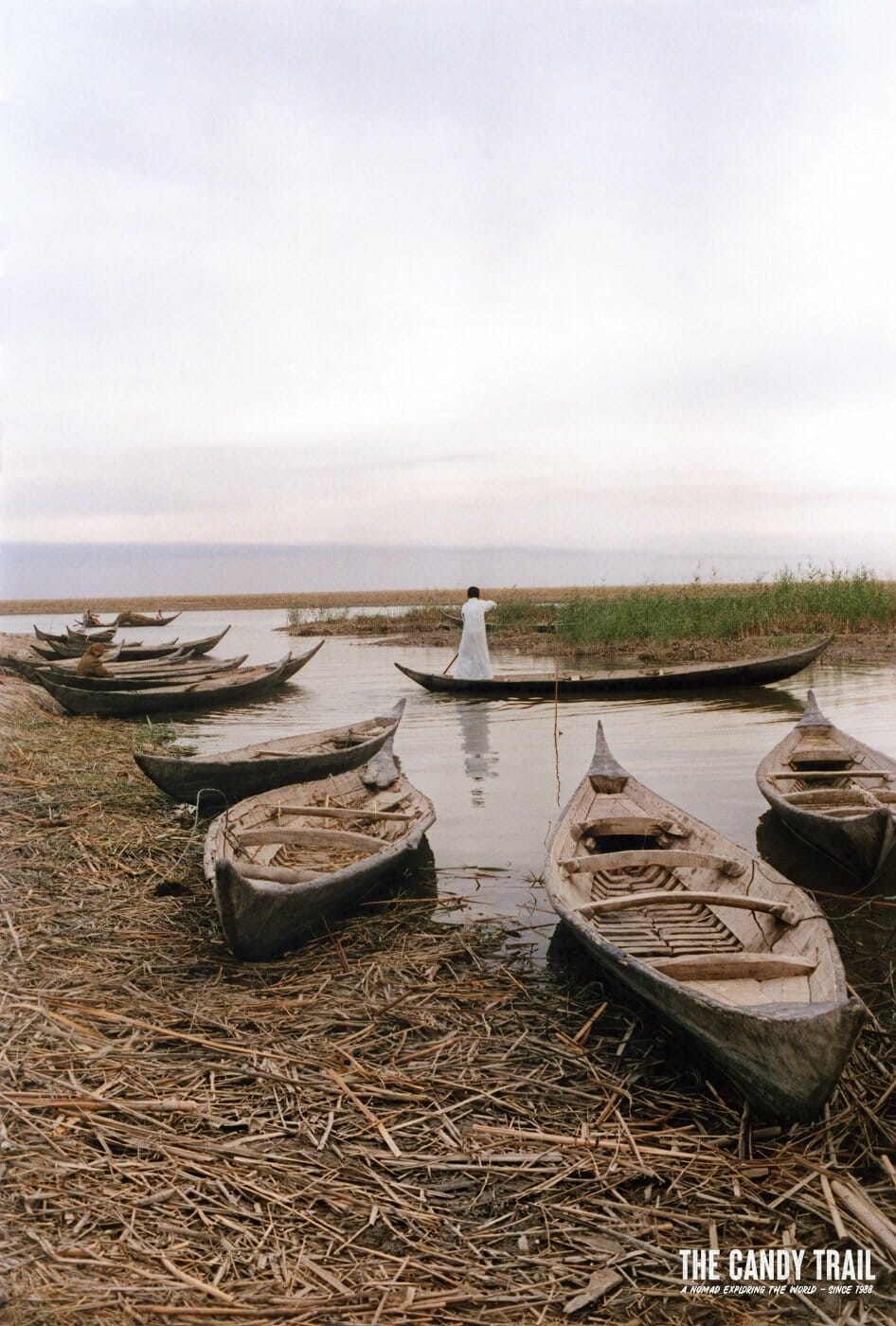 I left Chebayish in a shared taxi.
But later, the driver to let me out on the causeway – far from any army checkpoints.
And there below the embankment, Shia men and women amid the marshes, plying their canoes crammed with cut-reeds; at this moment, people living in a world seemingly untouched by time.
Travels in Iraq – 1989