It'd been a meandering drive across the lonely grasslands of Qinghai on the edge of the Tibetan Plateau when we arrived at the Galitai Pass.
Video: Van Life on the Tibetan Plateau
---
And then the bulb of slight-morning sun faded and swirling gray swamped the horizon. Snow flapped in. So we hit the road – before we got buried in cold white.
Being afternoon, we stopped to stay the night in this high-valley pass.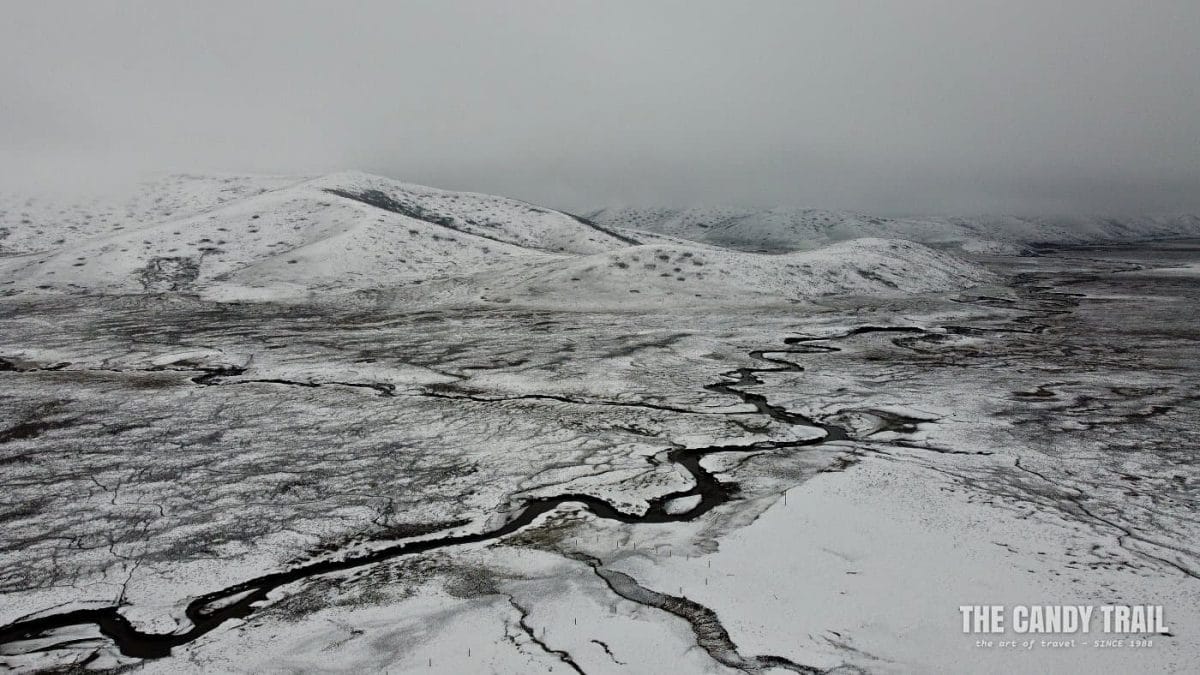 A hot meal of noodles, meat and vegetables amid swigs of baijiu (strong Chinese liquor) complemented the chill and stark surrounds.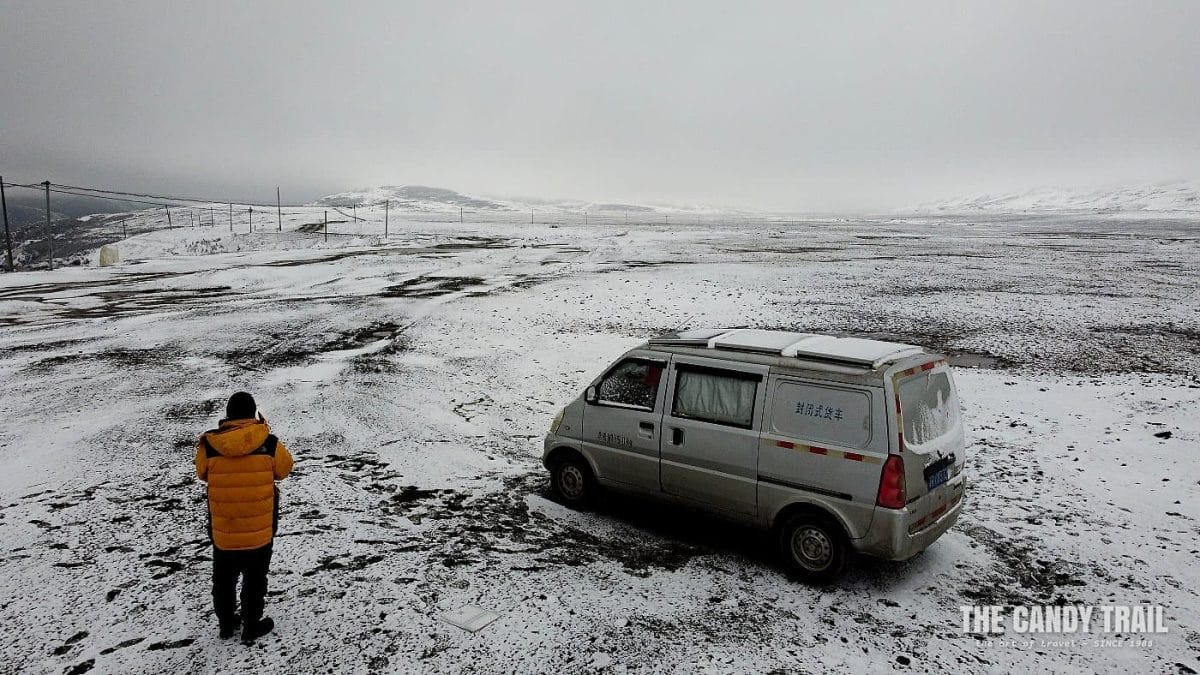 ---
Van Life at the Galiti Pass – Altitude: 3800 meters
---
… By morning, we opened the curtain – it had snowed last night.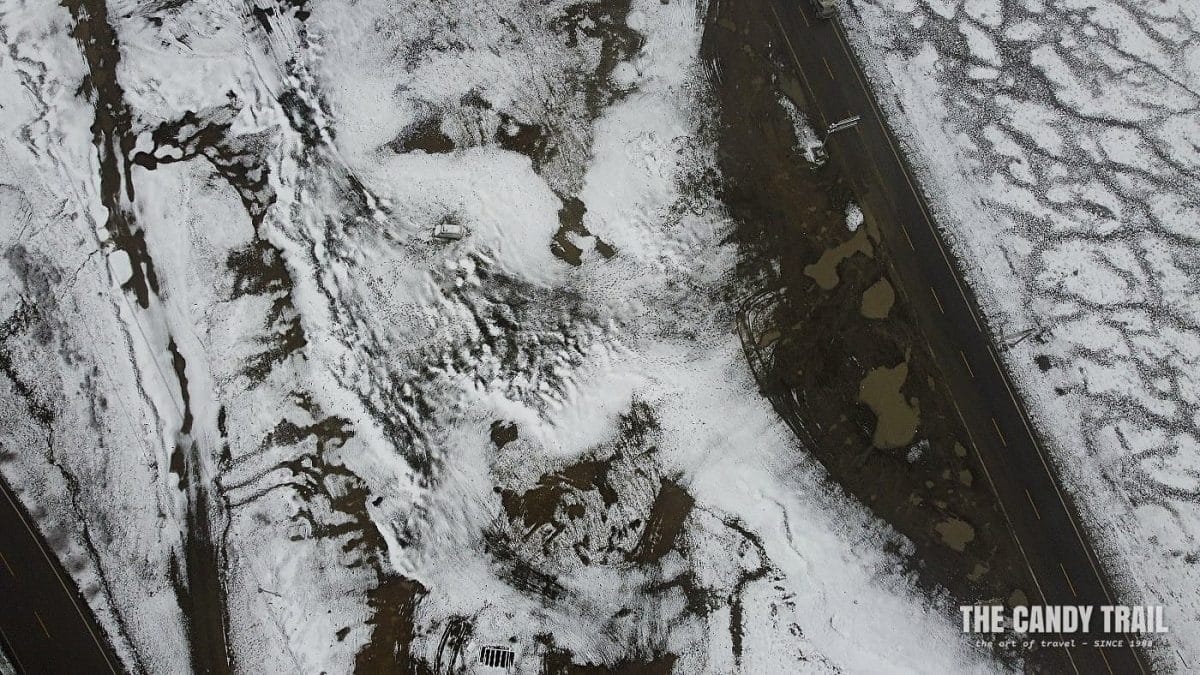 It was icy, yet enchanting.
Wei made milk tea and garlic toast as I flew my drone over the frozen monochromatic surrounds.
Soon, three oil tankers traveling as a convoy, pulled over on the road 100 meters away, drivers gathering to share breakfast around a steaming pot upon a gas-cannister stove.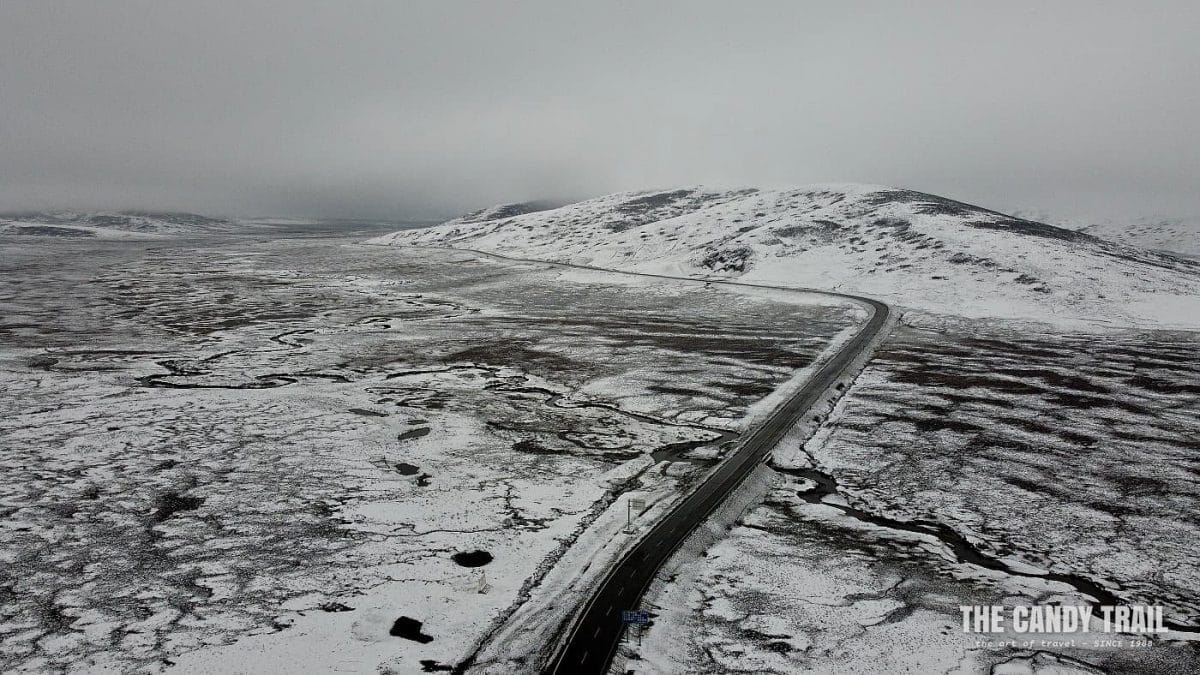 Travels in China – 2021