Driving towards the silhouette of mountains – a long earth wall evolves into a massive fortress across the horizon.
Here in the ancient Silk Road corridor of China's Gansu Province stands the 400-year-old fortress of Yongtai.
Video of Yongtai Ancient City Ruins
---
Built – amazingly, in just 15 months from 1607 to 08 – during the Ming period, Yongtai fort's purpose was to protect Chinese settlements from northern nomadic raiders, such as the Mongols and Tartars.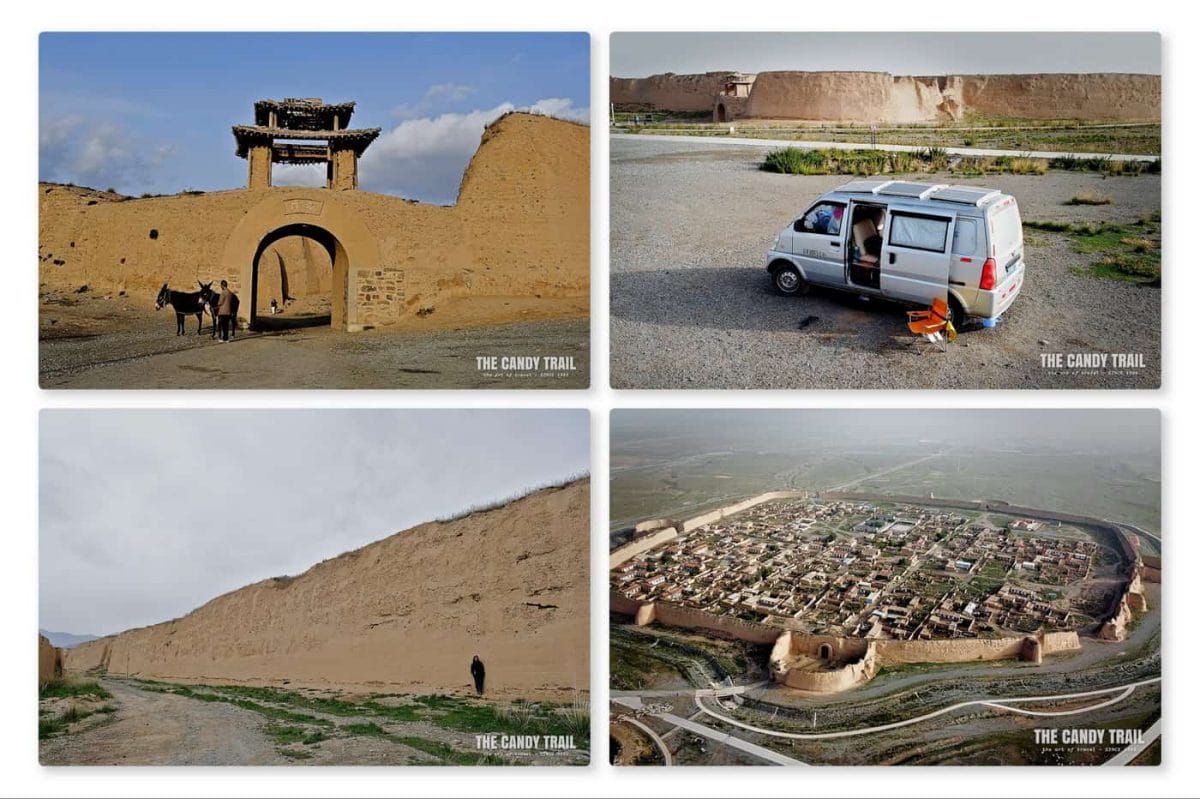 Apparently, according to a local – who claimed to descend from a "General" – the fort never saw military action; as a deterrent, it proved effective. However, it served as a vast training ground for Ming troops.
Statistics reveal Yongtai Fortress had solid, compacted-earth walls reaching 12 meters high with foundations 6 meters deep, with the fortifications circling 1.7 kilometers.

Double walls ringed the ancient city gates – a common defensive strategy – and only after visitors had entered the outer enclosure were the gates of the inner wall then opened.
Another defensive measure was the moat – a flow of water surrounding the fortress. Now dry, once it was deep with water diverted from a nearby ravine, running 6 meters wide and up to 2.5 meters deep.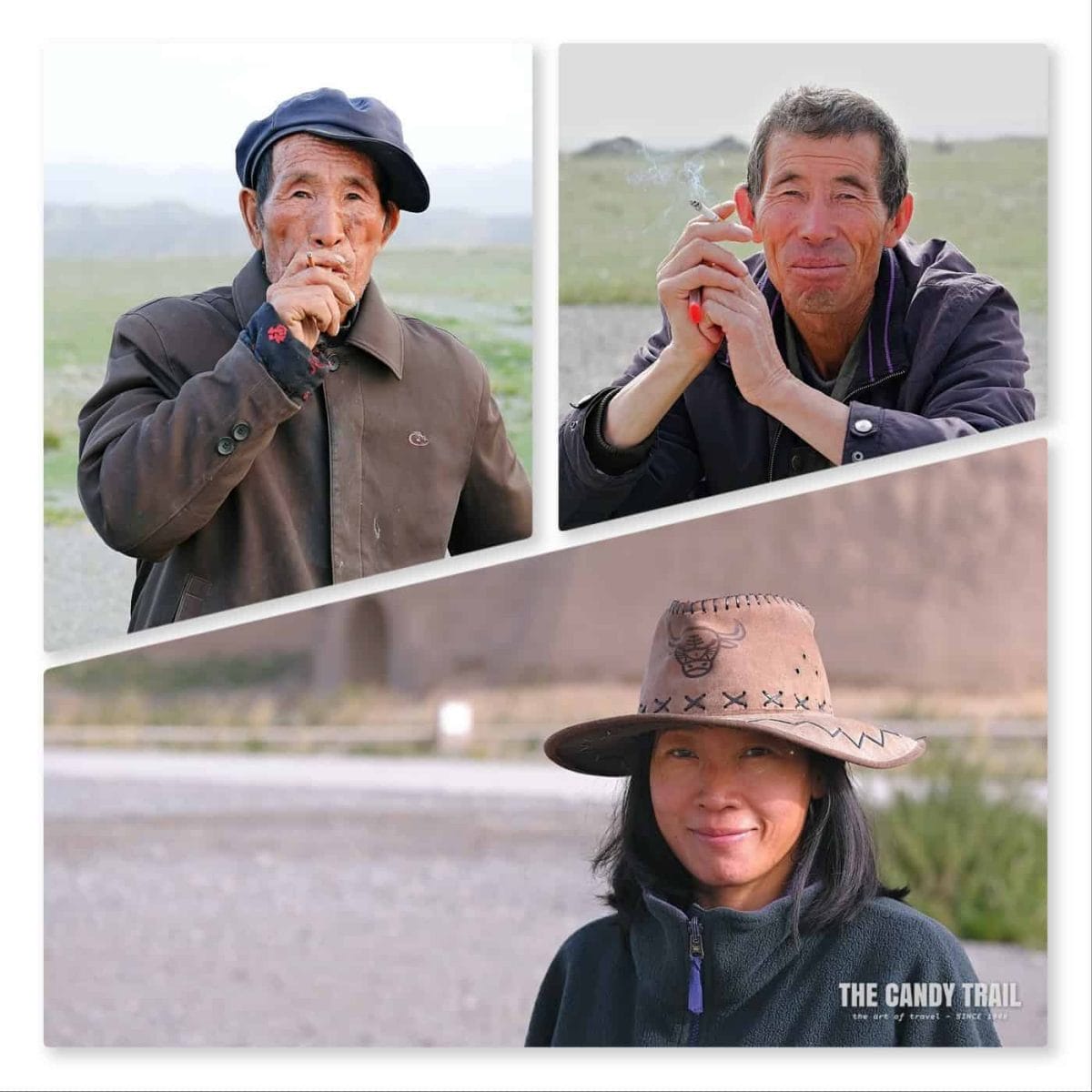 Along the fortress walls stood watchtowers and cannon ports (China was the world leader in using gunpowder armaments).
Within the fort lived a garrison of 2000 foot soldiers and 500 cavalry (with 800 horses), along with the usual military facilities. And supplementing this were soldier's families, food storage, grain mills, water reservoirs.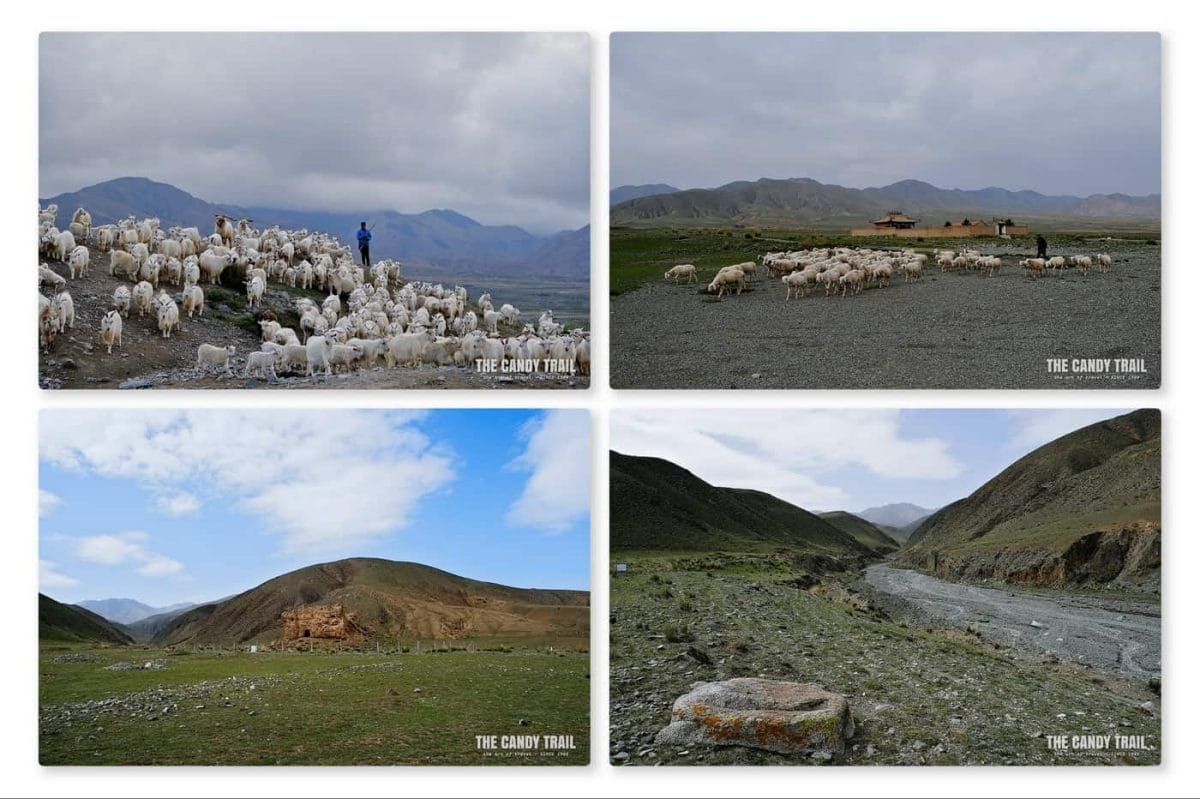 Still visible across the landscape – from the nearby mountain range leading into the hazy horizon – beacon towers sent messages via smoke across vast distances to communicate to cities and sections of the Great Wall.
Today, Yongtai ancient city is a tranquil, alluring ruin.
But it's still living – some families remain, mostly middle-aged farmers raising sheep and goats.
Travels in China – 2020