A blazing sunset stretched over the sea of mountain peaks as the ferry began its voyage towards the Land of Fire.
This was my route to Isla Navarino in southern Chile, riding the weekly 38-hour barge through epic Mallegan Straits.
(So named after the Portuguese explorer who sailed here in 1520, finding a sea passage between the Americas and Asia and later circumnavigating the world. Although he later died in The Philippines on route, his expedition successfully returned to Europe).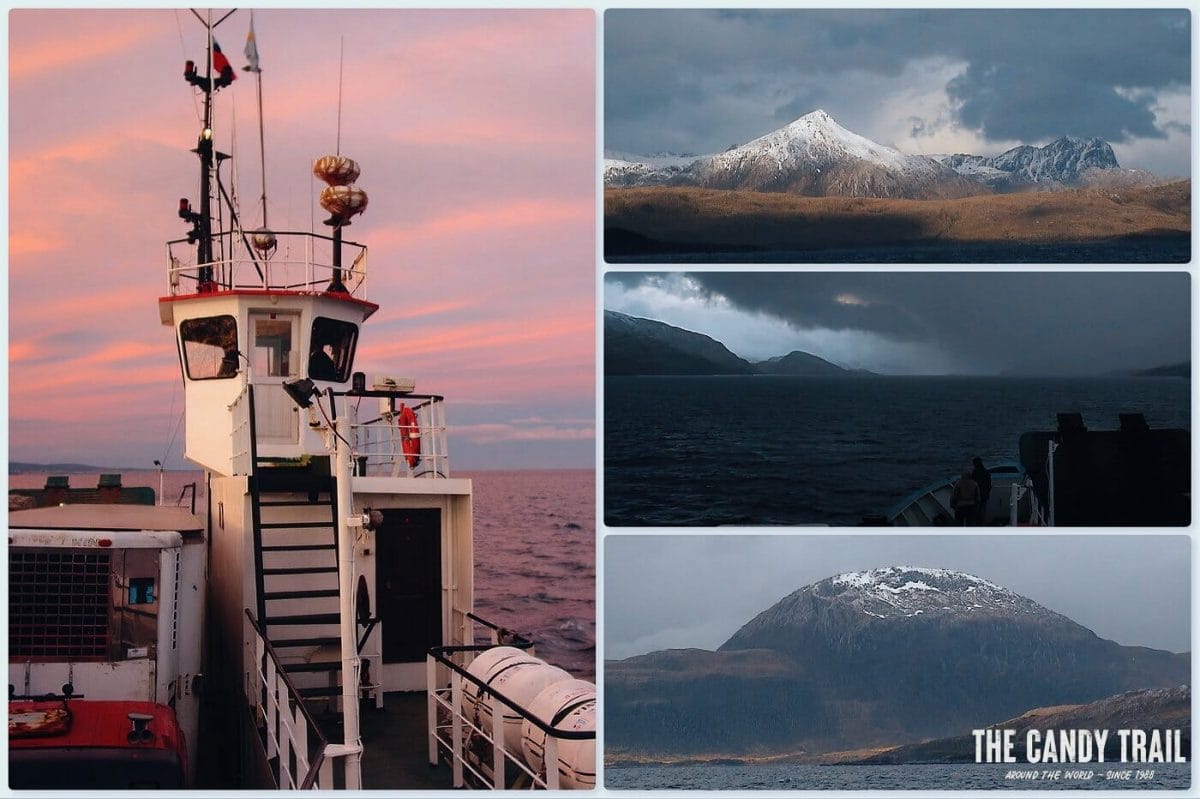 ---
Punta Arenas is the departure point for Puerto Williams
---
On the shores of the Straits of Mallegan is the port of Punta Arenas, and there I began my journey south.
In Punta Arenas – to prove to myself that I still had a lust for adventure – I explored the brothels serving the naval and fishing sectors.
(Yet the blur of rooms by-the-hour and a painful morning realization of deep scratches across my shoulders left me wondering, was it worth it? Maybe, for her?)
Yes, exploring has its hazards.
And many sailors have succumbed to this hostile world where the Straits of Mallegan flow into the Beagle Channel—where it hits Cape Horn and the treacherous seas known as the world's largest ship cemetery.
Anyway, on with the actual story.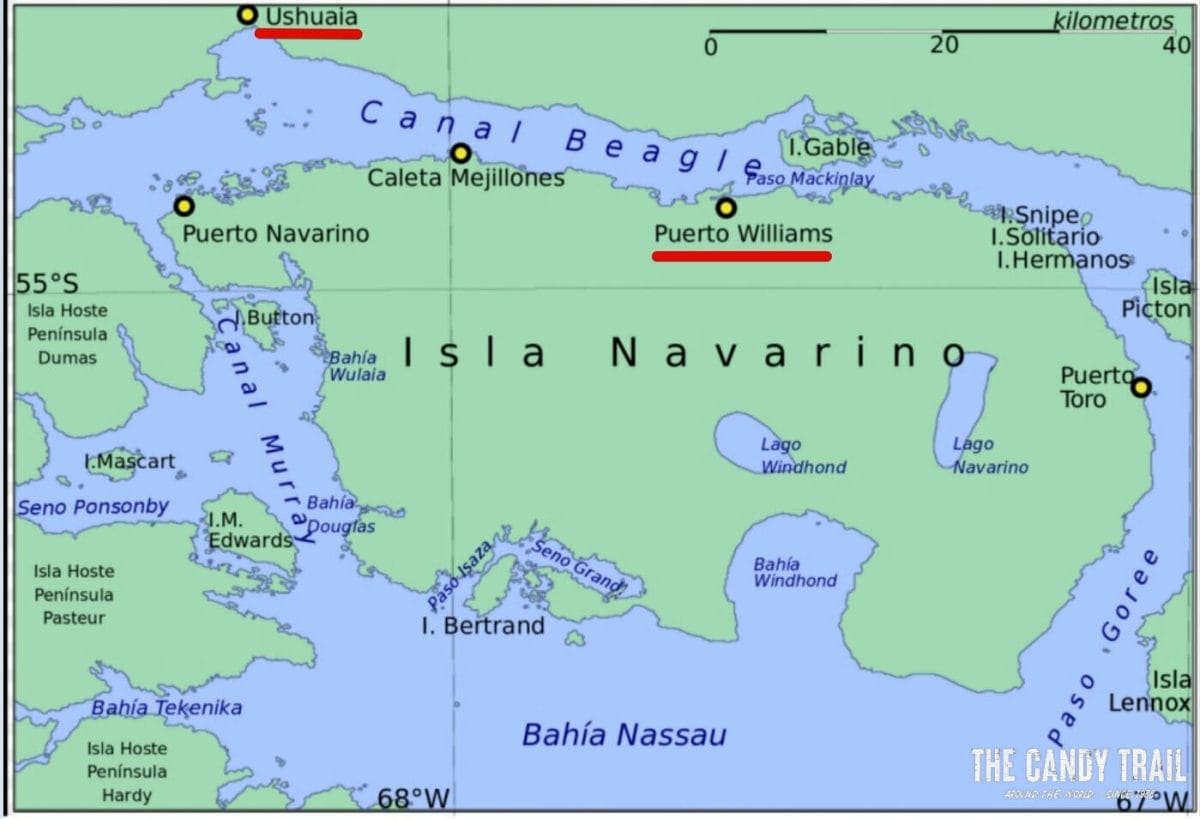 In 1832, Darwin cruised here towards his later evolutionary discoveries and they named this passage after the ship he travelled on (H.M.S. Beagle).
Albatrosses circled our ship. Or were they petrels?
Snow mountains surrounded this narrow stretch of sea and there rose the rugged coast of Tierra del Fuego.
---
"Into the Land of Fire"
---
Portuguese explorer Ferdinand Magellan had named this massive wilderness of an island for the constant sighting of fires, which the native people keep lit, day and night.
It was bleak outside.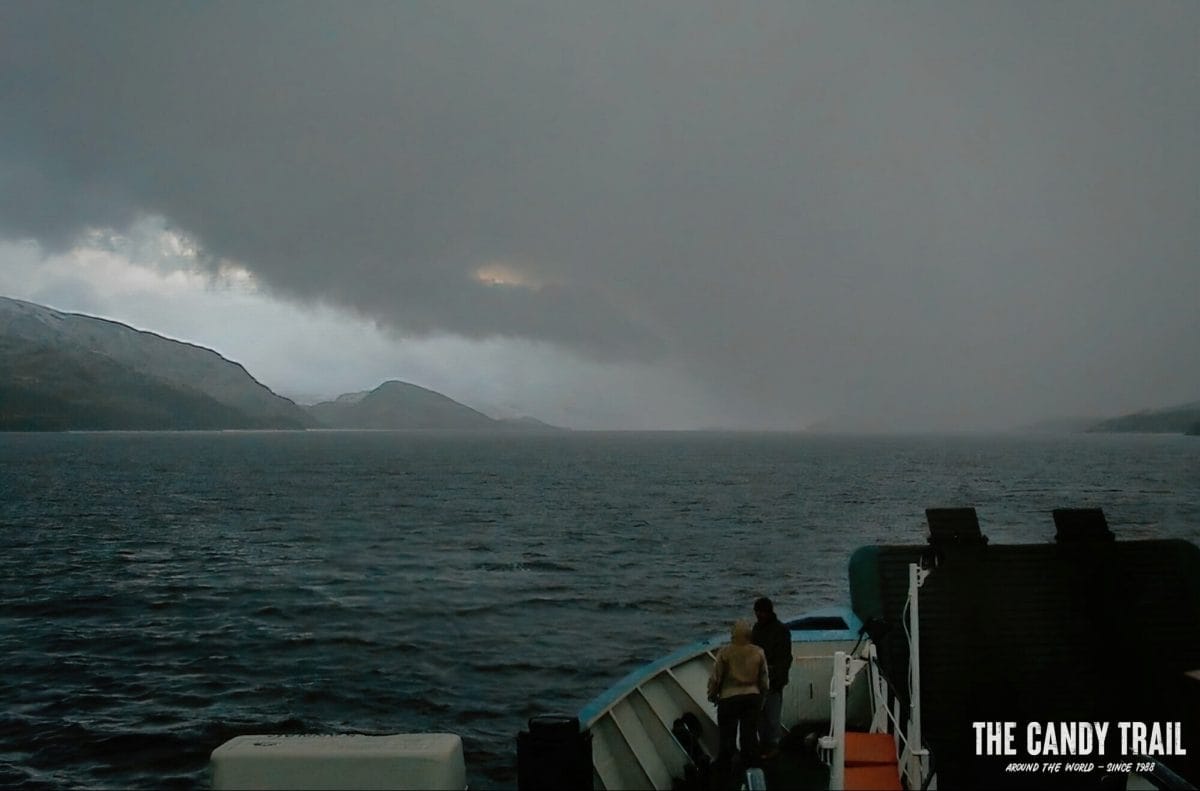 Voyaging at a slow 8 knots while the sun struggled thru dark clouds, I rotated between a reclining seat inside and slugging red wine by the cask-load with 2 English travelers on the cold-steel deck as it snowed at sea.
Swirling snow, dark seas, barren slopes, ya gotta wonder how anyone endured in their wooden ships and all without knowing where it ends.
For me, it was easy.
There was an end-game: "The Southern-most City in the World."
But Puerto Williams is not a city.
No, it's a Chilean naval settlement with a population of 2874, of which 80% are male. So I'm not sure if they can label it a 'city'.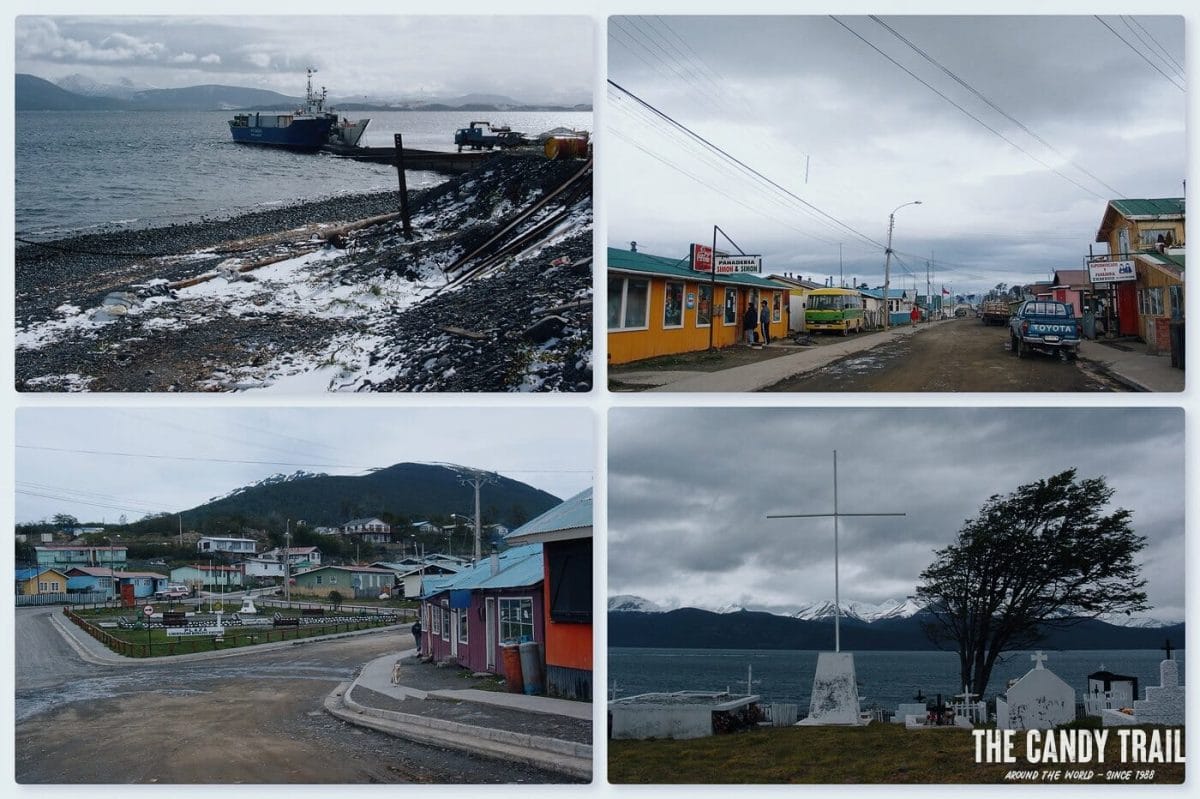 That's just the hype to rival Argentina, which actually has the southern-most city when based on population.
During the 19th century settlers came to Isla Navarino to rise sheep and hunger for gold, yet they only established Puerto Williams in 1953.
(They named it after John Williams Wilson, the Brit who founded Fuerte Bulnes, which was the first European settlement in the Strait of Magellan; you can still visit this wooden-stockade).
The only thing I had to face was the freeze coming in fast.
Months earlier, I'd stashed my cold-weather clothing in Peru, suddenly leaving the Andes for a summer break in Buenos Aires.
But then, plans went south, and I was in Punta Arenas buying another jacket.
---
How to get to Puerto Williams – from Punta Arenas – by the ferry
NOTE: there's a recently built vessel since my trip called Ferry Yaghan and it's somewhat better with more comforts:
The Transbordadora Austral Broom company does the 350 km in 32 hours. Leaving from Punta Arenas, you'll find the office on Avenue Bulnes.
Phone: +(56) (61) 2728100.
Things change, so best to check the latest prices + schedule at there website: www.tabsa.cl.
During the summer, the ferry leaves Punta Arenas four times a month on Wednesday and returns on Saturday.
Sleeping facilities are reclining seats or sofa bed seats.
Tickets include meals and beverages (breakfast, lunch, dinner). There's also a 24 hour tea and coffee service.
---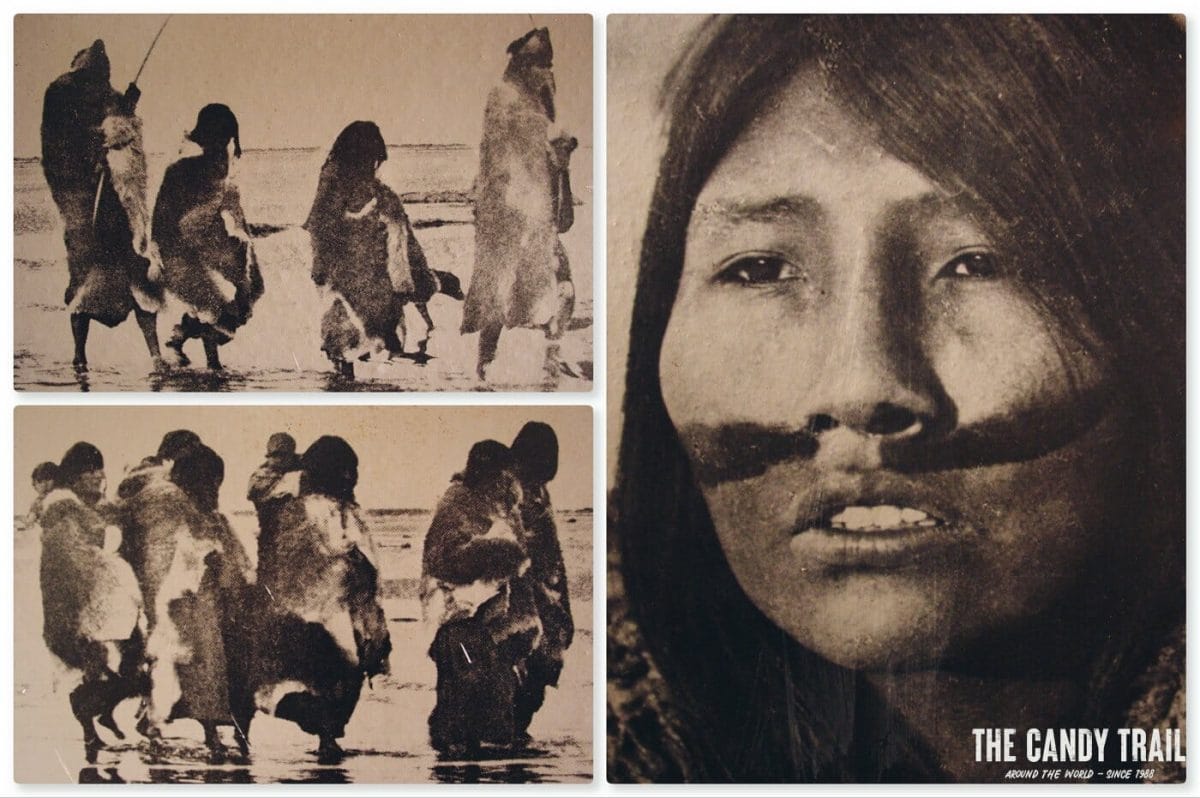 ---
Ancient Yaghan customs and lifestyle
---
When Darwin encountered the Yaghan, he viewed them as the 'missing link' in human evolution (but later revised this theory).
Back then, they were thick-set folks with sturdy arms and solid upper bodies, yet had weak legs and knees.
So they walked awkwardly.
However, the reason for this related to their need to squat above freezing ground or in their canoes as the Yaghan spent much of their time on water.
It was their food source.
Men speared sea lions while women rowed.
Other times, women looked for clusters of kelp that attracted fish, diving into the icy water to hunt, for only the women could swim.
Meantime, kids bailed out the slowly leaking bark-covered canoes and attended to the fires – a hearth of packed sand and rock that held embers and flames. They nurtured these 24/7, for warmth but also for easy relighting when returning to land.
Hence, the name Land of Fire.
What they ate comprised what they found: shellfish, seals, whales, and birds; also a few varieties of berries and fungi.
As hunter-gathers, the Yaghan were eco-aware, moving from temporary shelters every few days to avoid depleting food stocks.
The Yaghan lived in family units and there were no chiefs – only shamans.
Despite the bitter cold, they cloaked their bodies only with animal skins, but also layers of thick seal-oil coated their skin as 'virtual' thermal-wear.
In the harsh, wet, damp, freezing conditions—it was practical to be near-naked and insulated with oil.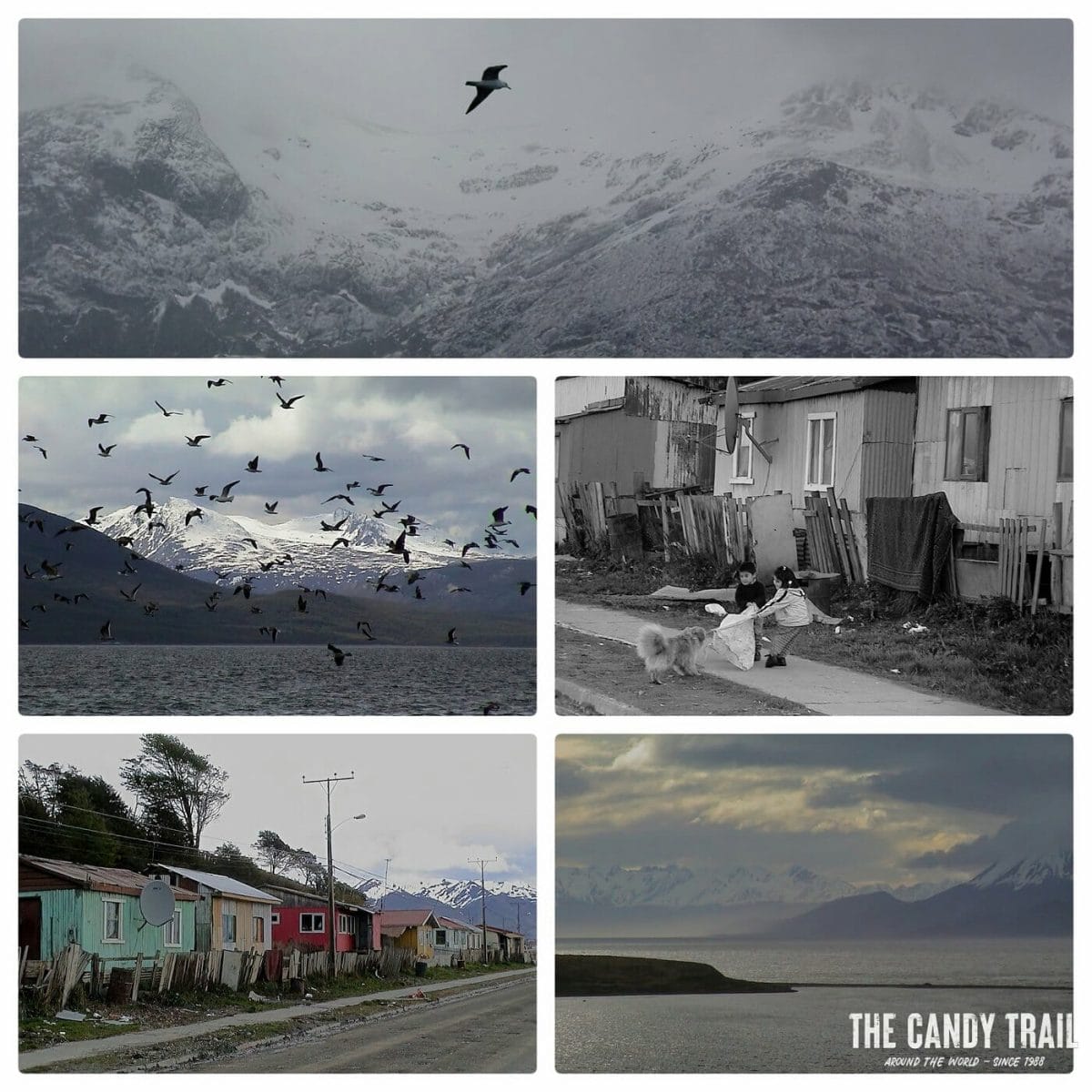 ---
Descendants of the Yaghan Tribe
---
In Puerto Williams, my fascination with Yaghan culture led me to walk the quiet gravel road out of town to Villa Ukika where many Yaghan lived, and later some folks invited in.
We chatted in basic Spanish and I photographed them, including a woman called Cristina, who they said was one of the last Yaghan*1 (others were mixed blood).
According to the 2002 census, there were 1,685 Yaghan in Chile.
The Yaghan disappeared in Argentina, falling to introduced diseases during the 19th century.
The Yaghan are also called Yagán, Yahgan, Yámana, Yamana or Tequenica, and are the world's southern-most culture.
Their territory includes the islands south of Isla Grande de Tierra del Fuego and extends to Cape Horn.
And they have been here for over 10,000 years.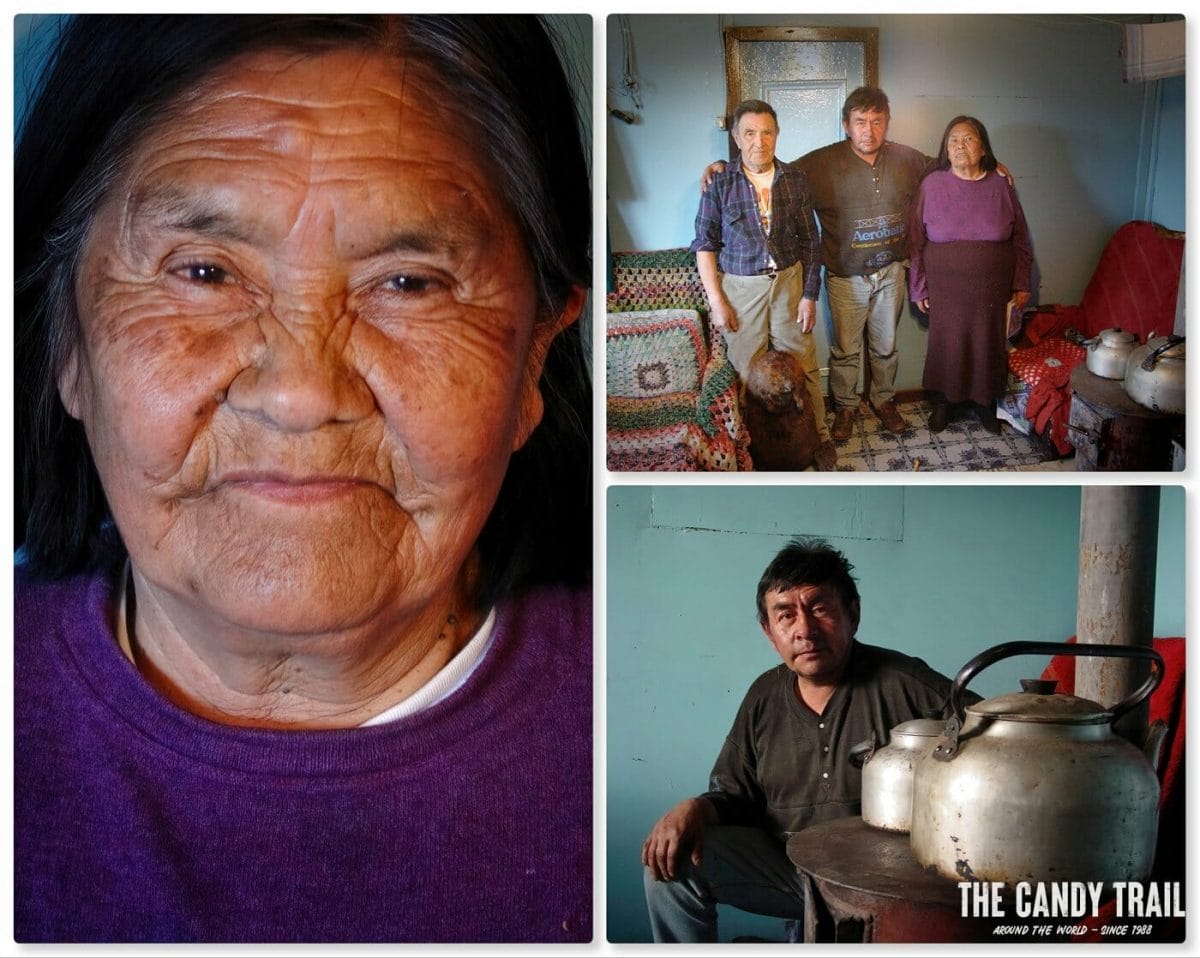 ---
Cristina Calderón – the last full-blood Yaghan
---
*1 PostScript: I found out more details about Cristina after some Internet research and I paraphrased this from Wikipedia. And via this link, I sent the letter to her (below).
Born in 1928, Cristina Calderón is the last pure-blooded Yaghan (after the death of her sister in 2005) and the only descendant that grew up with the traditions.
By 2004, Cristina and her sister-in-law were the only two speakers of the Yaghan language. Her granddaughter recently wrote a book of Yaghan folk stories that Cristina had recalled from childhood.
"Hai Kur Mamashu Shis" is in Yaghan and translated into Spanish and English as "I want to tell you a story."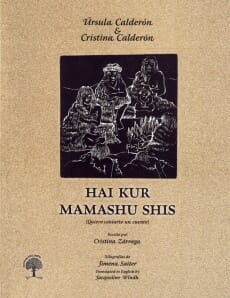 My email (sent in mid-2022) to the Museum:
Hi
Greetings from China – where I'm currently traveling; but I'm from New Zealand and so my original English email has been translated to Spanish (via Google).
Anyway, I had the pleasure of traveling to Puerto Williams by the car ferry in 2002, and also visited the museum and Villa Ukika.
While wandering the island road – by chance, I was invited inside a house at Villa Ukika and there, I met Cristina and others.
Afterwards, I'd said that I would send them photos.
But I didn't, as I'd lost the address while traveling around South America.
Now, 20 years later as I sort through my travel digital archives I find these images.
And a search online has revealed Cristina's surname and an address for the museum in Puerto Williams, and hence I contact you in hope that you will please pass these images to Cristina and family.
Attached is a zip file of 8 color and black and white images.
I hope all is well with Cristina and family.
Thanks.
Regards – Michael.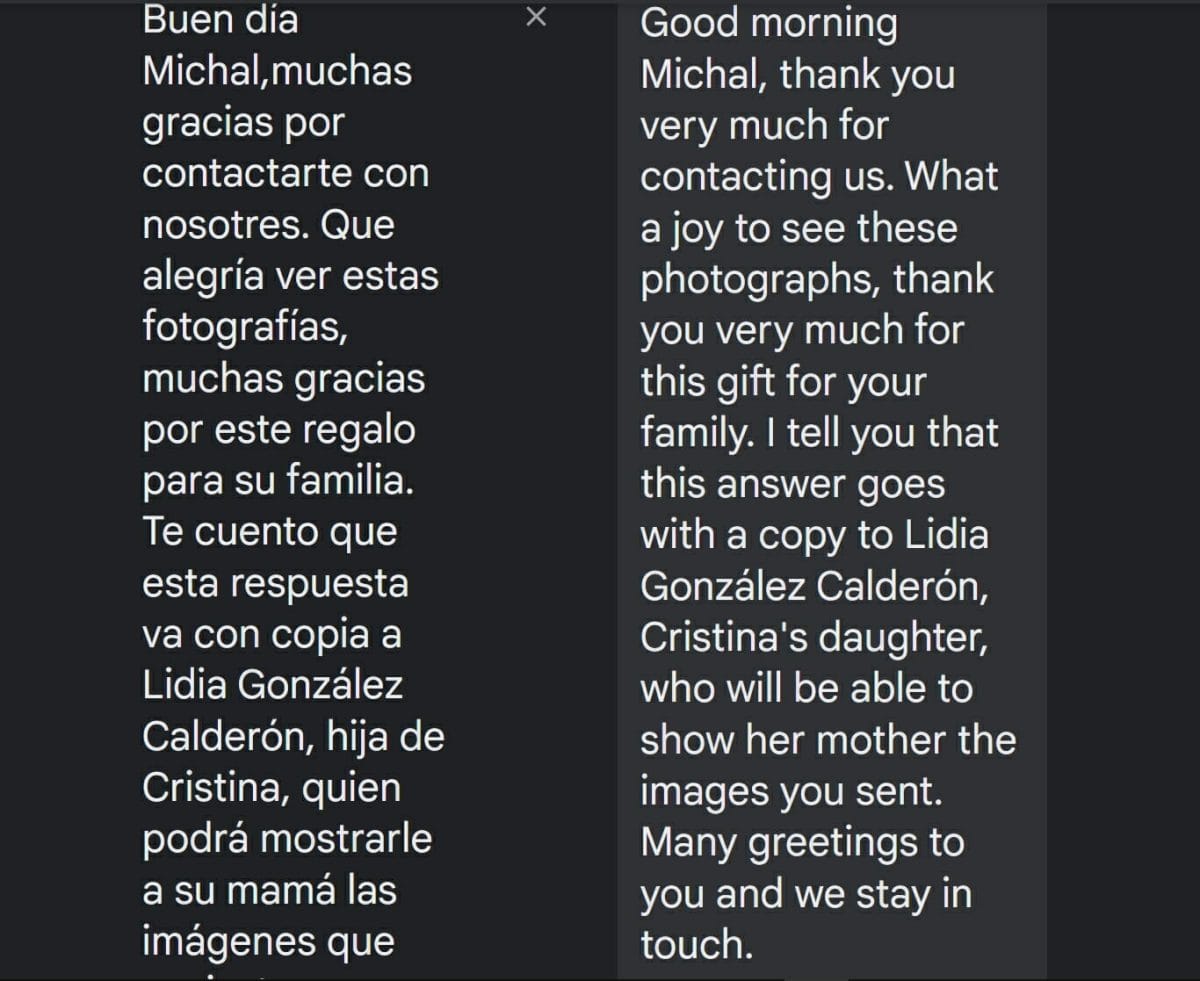 Thomas Bridges, who in 1863 learned the Yaghan language and their ways and who was accepted by them, is a significant source of Yaghan traditions.
He discovered the Yaghan practiced absolute equality within their society.
Women were shamans (as well as men) but in times of a dispute, it was the women's decision that was final; since women ruled the sea, and the life in the sea was key to their survival.
It was Thomas Bridges who named the Yaghan, borrowing the name of an area they'd used as a tribal gathering place.
But the name they called themselves was "Yemana" or "living people".
To understand more about the Yaghan culture, visit The Museo Martin Gusinde in Puerto Williams. It's open Monday to Thursday, and Saturday, from 10:00-13:00 and 15:00 to 18:00.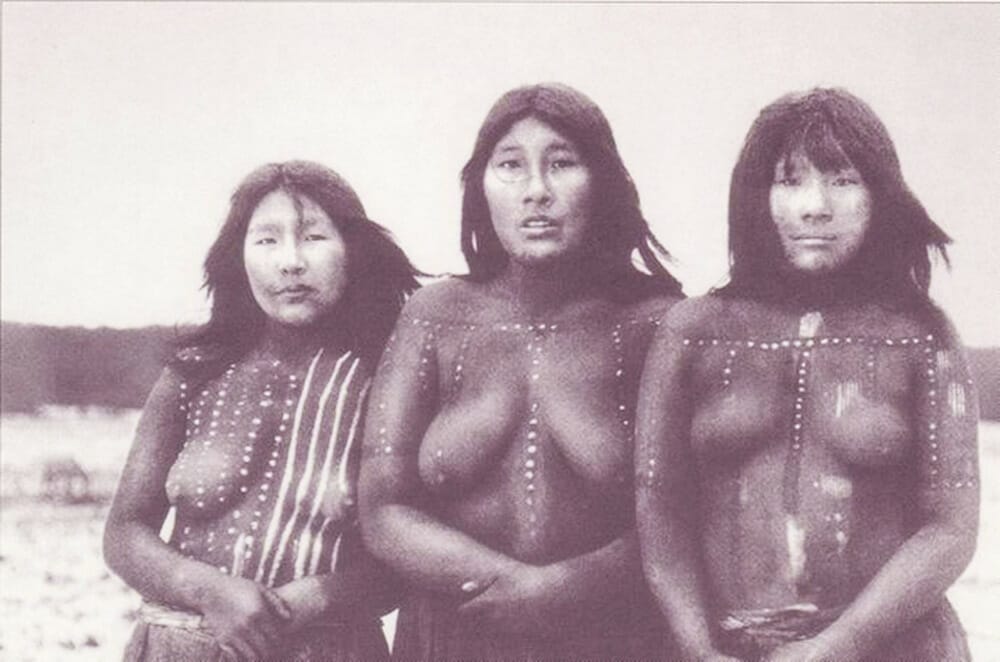 ---
Leaving Puerto Williams
---
Departing Puerto Williams, I'd wanted to hitch with a fishing boat to Argentina.
The Beagle Channel waters separated Puerto Williams from the coast of Argentina by less than 10 km; however, it was 60 km to Ushuaia, the closest city in Argentina.
But it wasn't possible.
Rules forbid boats taking passengers and there were no ferries between Argentina and Chile because of continuing political animosities (that nearly brought war to the Beagle Channel in the 1970s).
Only option – fly.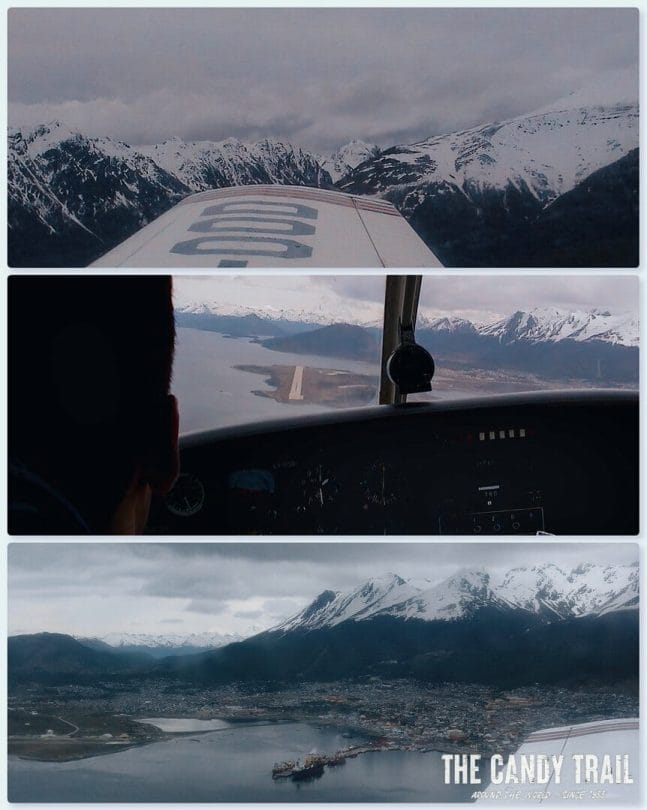 I joined with an English couple – my wine-drinking friends from the ferry – to take a chartered flight, and so a plane from the Ushuaia Aero Club collected us.
Squeezed into a 4-seater (last seat was the pilot), we cruised above the calm waters of the Beagle Channel towards the snowy peaks of Argentina.
---
They declared the area of Isla Navarino and the surrounding islands a UNESCO Biosphere Reserve in 2005, called Cabo de Hornos Biosphere Reserve.
Travels in Chile – 2002