Finding an exciting place to park our van was proving difficult in Xishuangbanna in southern China.
Sure, there were a few wide-dirt rims along the roadside, but nothing great for some days now.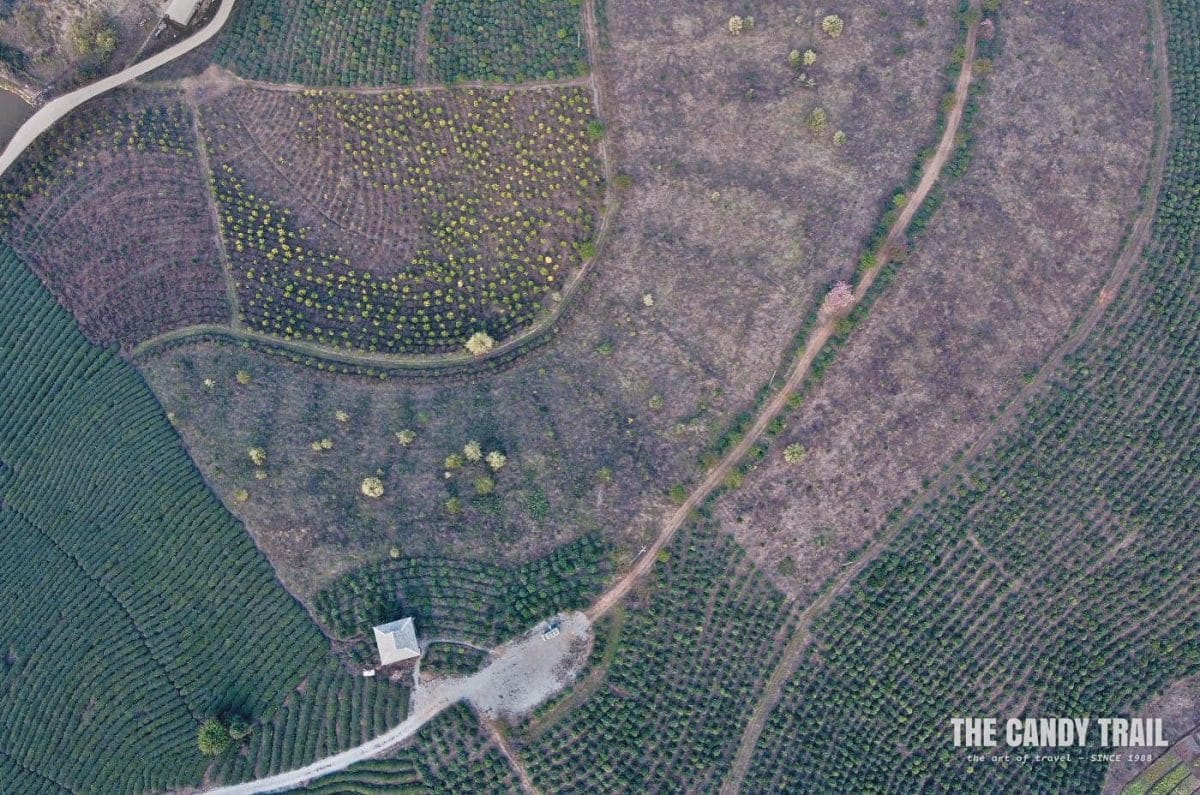 For us to really enjoy van life – you don't want dusty, noisy side of the road sites nor the city garden parks (the latter option are simply boring and typical of Chinese RV owners, clustered together for public toilets and free water and crowded and noisy like apartment dwellers).
No, this is NOT our idea of van life.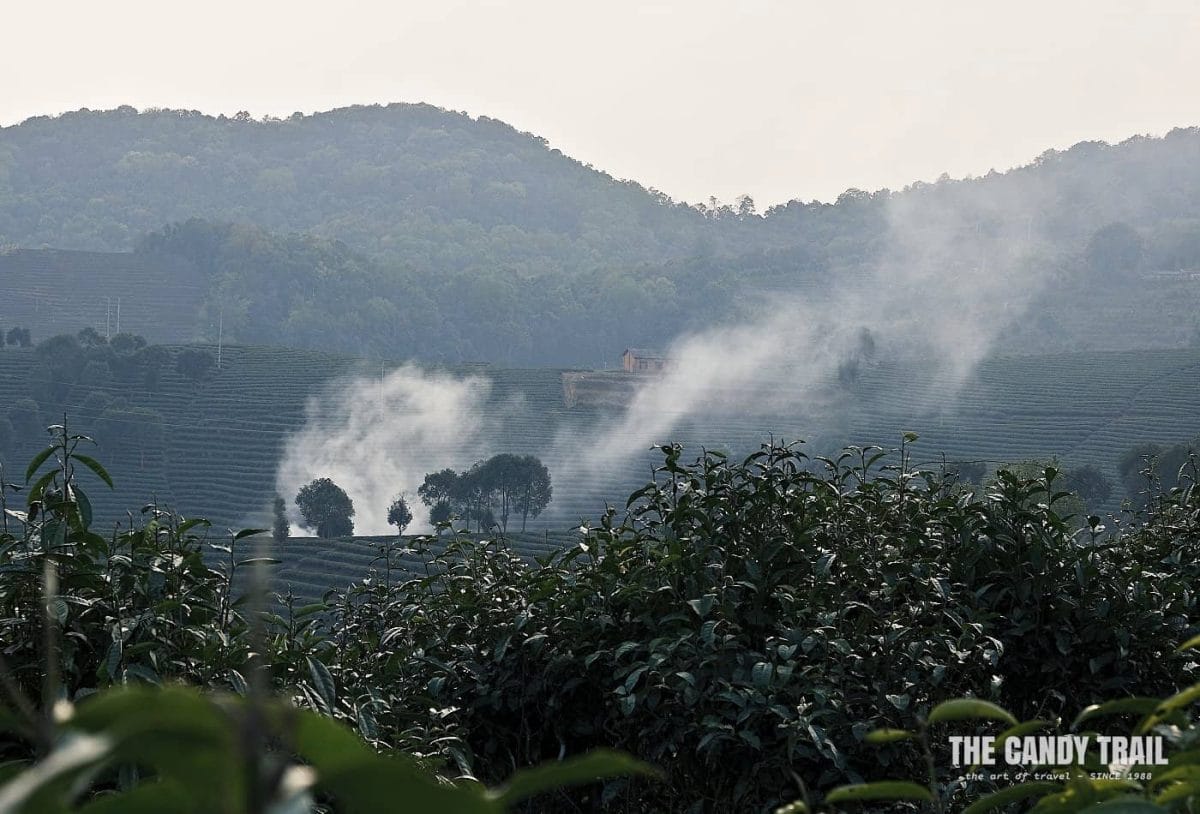 Admittedly, the provincial roads were quiet but strangely there was nowhere scenic to stop, until we reached the tea growing hills after Pu'er City.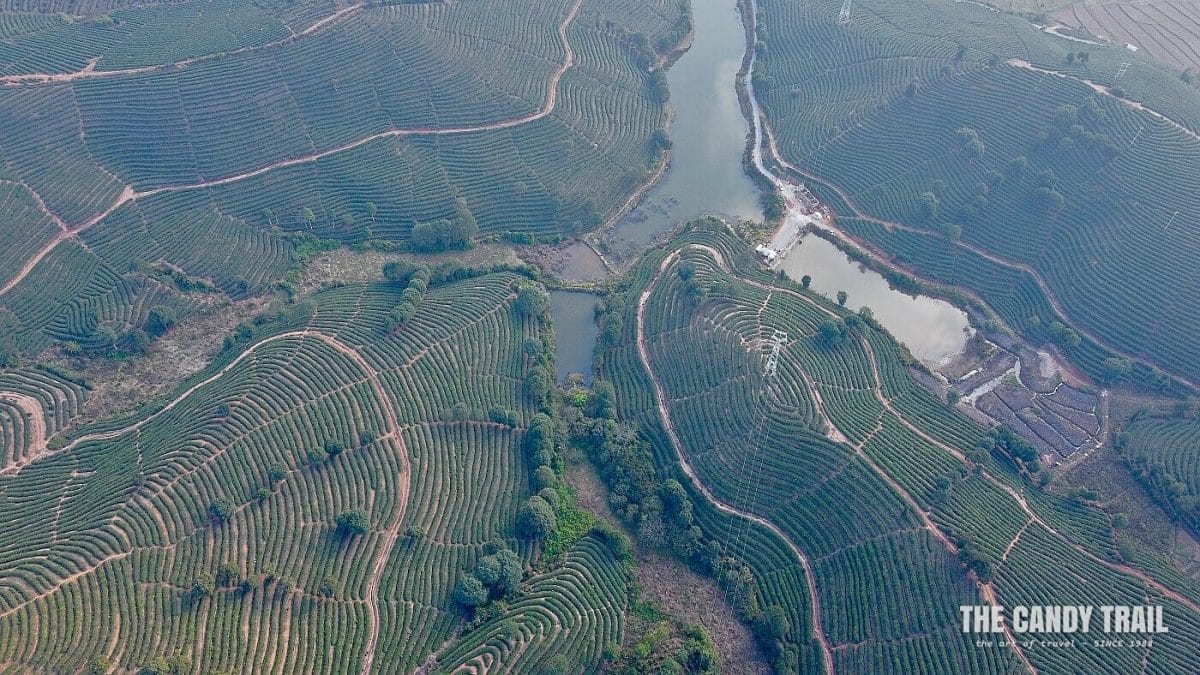 And we had found a scenic look-out point in Xishuangbanna amid a wave of gentle hills, sculpted by rows of small tea trees.
---
The location in Xishuangbanna that we found ticked all our van-camping boxes.
---
Scenic.
Quiet.
Clean.

(Sure, there' are sometimes a few more optional boxes like access to clean water, no insects – zero in this case, and away from any housing).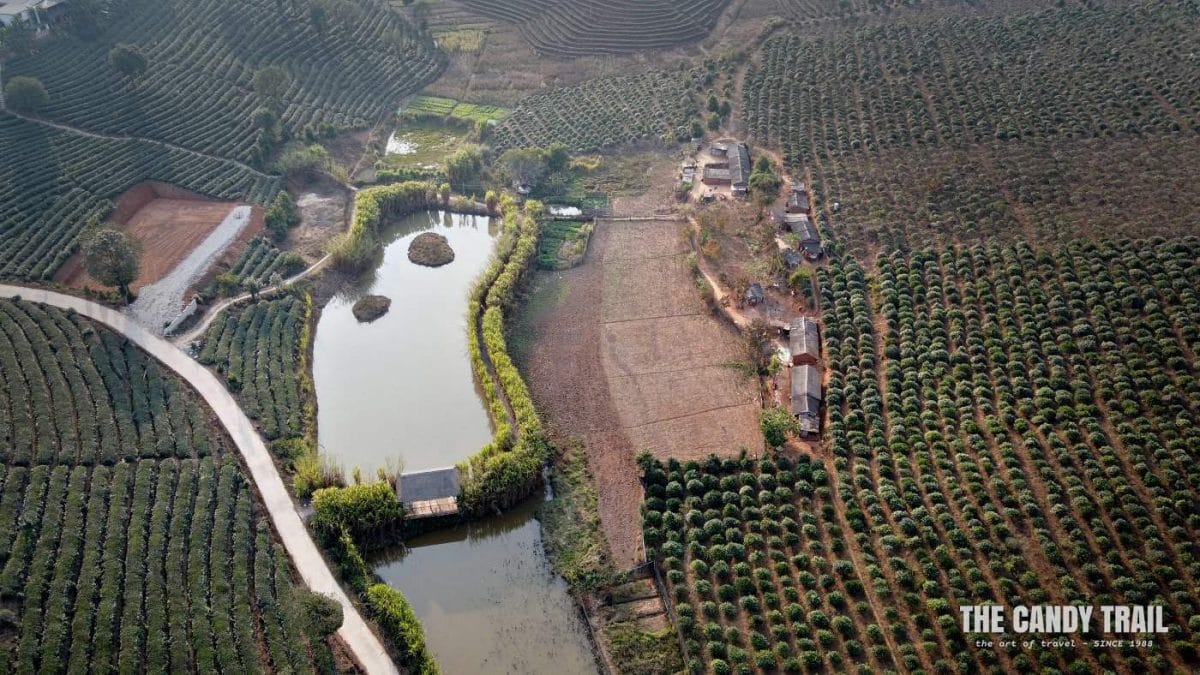 In our eyes, the more scenic and remoter, the more prized is the van-camping location.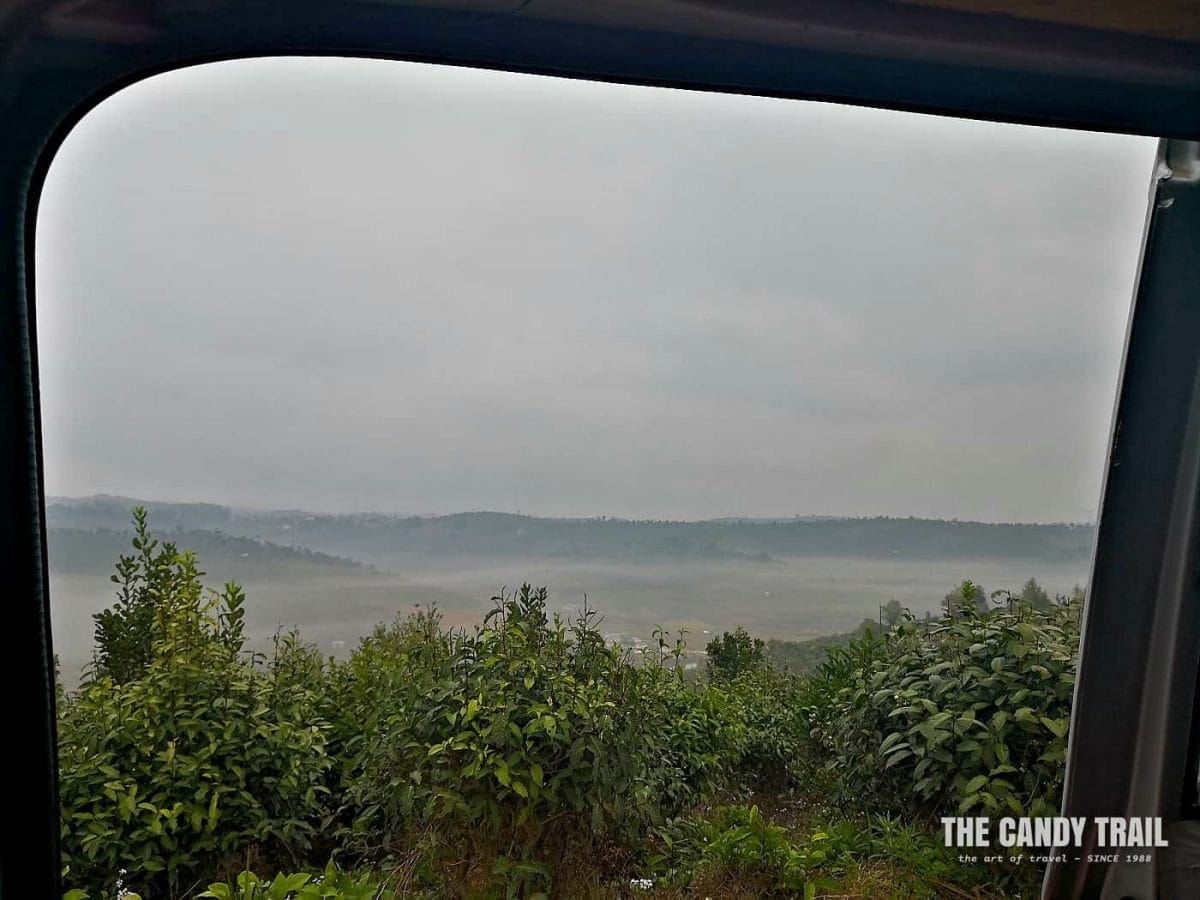 ---
Xishuangbanna is (China) famous for the quality of its Pu-erh Tea
---
Pu-erh (or Pu'er / pronounced: Poo-are 普洱 ) Tea is fermented and aged for some years and the best quality also comes with a high price tag.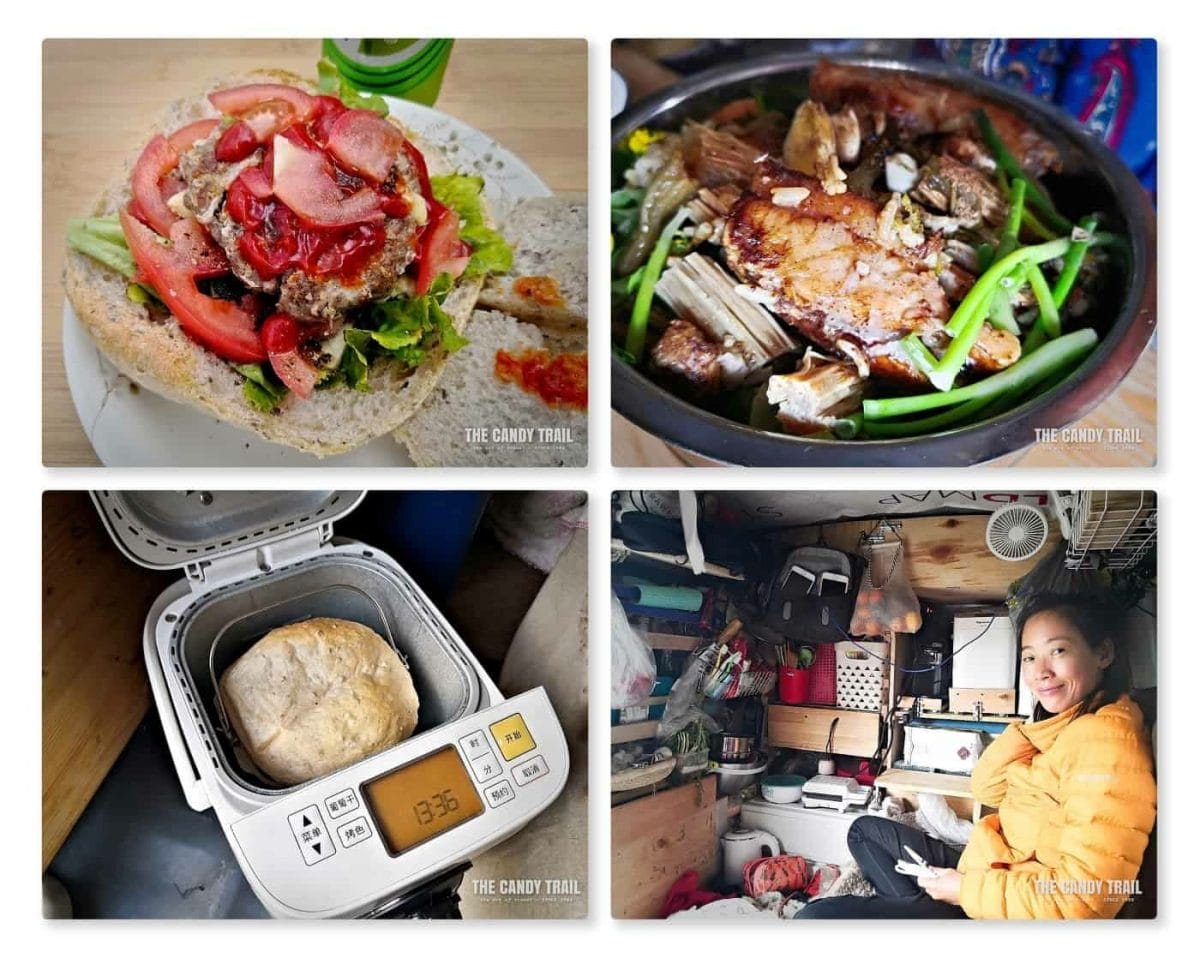 While access to the viewpoint was public, we were van-camped on private land. And we found this out when the tea plantation owner approached; she was fine with us staying a few nights.
Occasionally, locals and outsiders stopped awhile to admire the vista.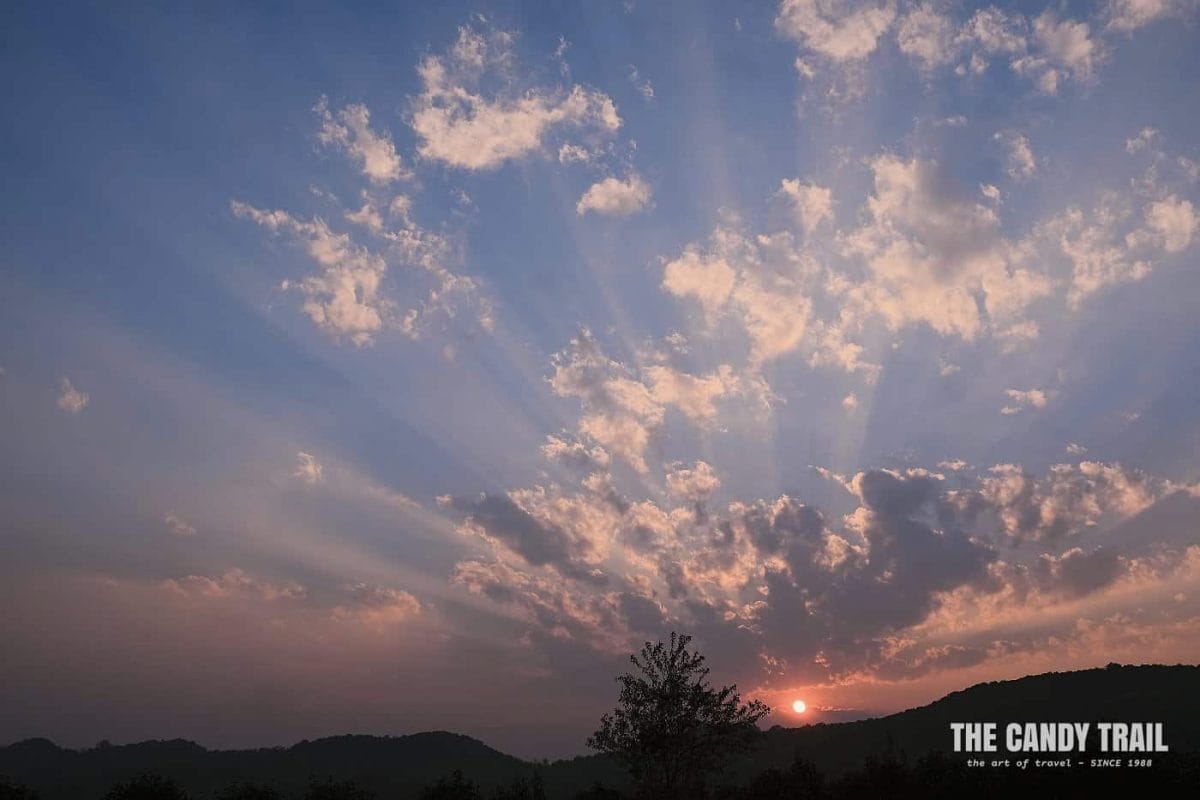 But for 5 nights, it was ours alone.
Travels in China – 2021