Xinye is a time trip – reaching back 100s of years.
An ancient Chinese village intact from the Ming and Qing eras.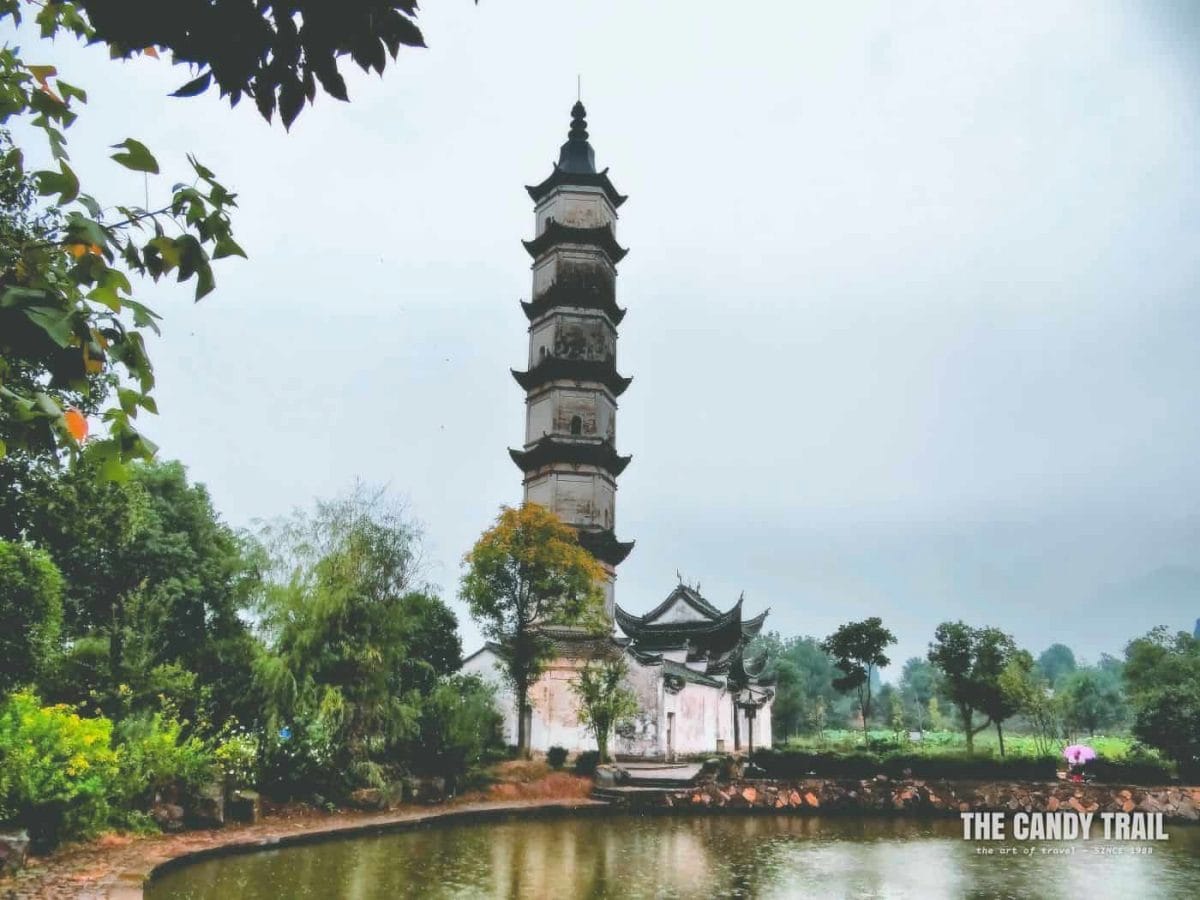 I went when it was raining and there were zero tourists.
Local or foreign.
But then again, while this is a known place, it's not at Great Wall status yet.
Xinye Ancient Village
However, UNESCO status is looming and there's a tourist info center at Xinye Village now
So with 16 ancestral halls and 230 white-washed residences that are well preserved, Xinye is acclaimed as the largest open-air museum of ancient residences in China.
While I've visited quite a few ancient Chinese villages, I went here solely based on wanting to see the pagoda.
One picture was enough to get me excited.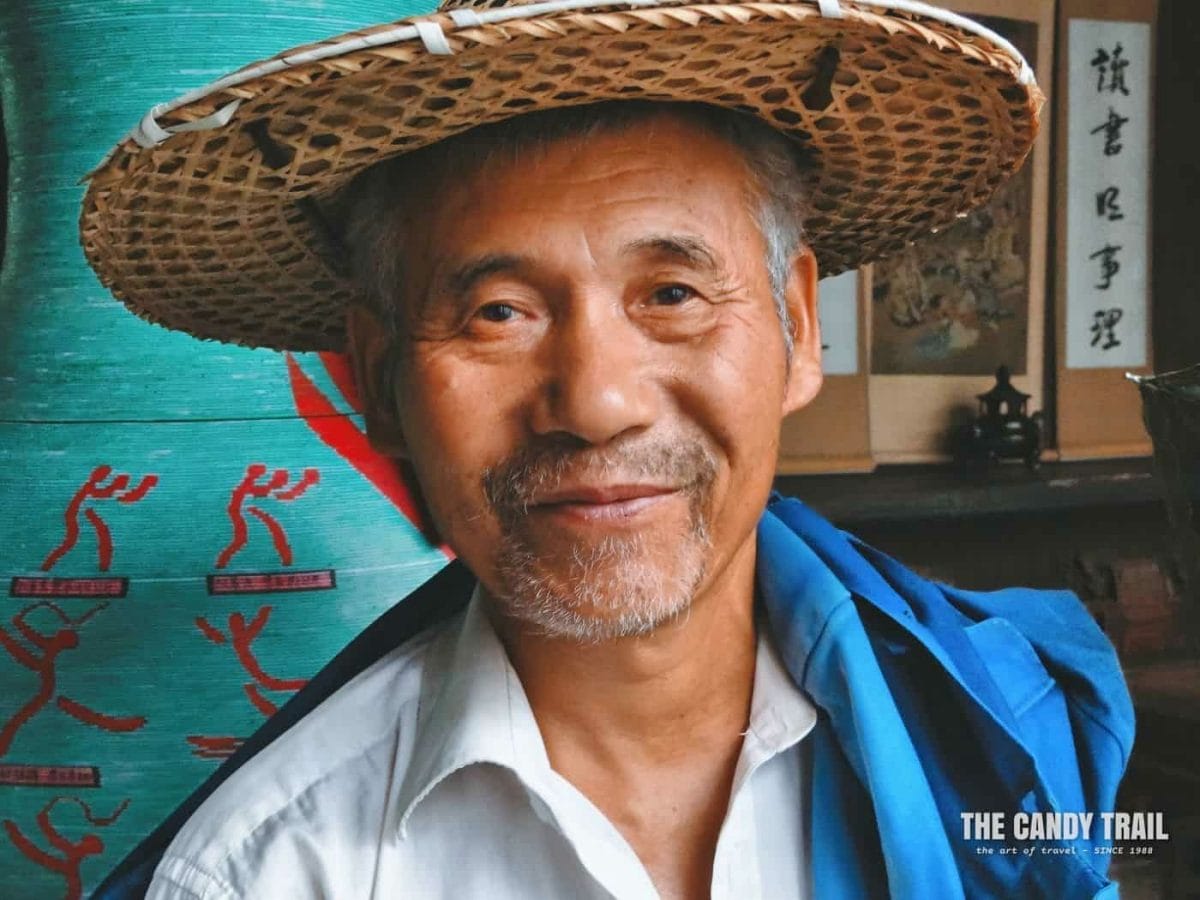 Xinye began in 1219 – during the Southern Song Dynasty – when founder Ye Kun married one of the Xia's of the area and then moved here.
Ye Kun's grandson Ye Kecheng (1250-1323) expanded the village, including the central Youxu Ancestral Hall.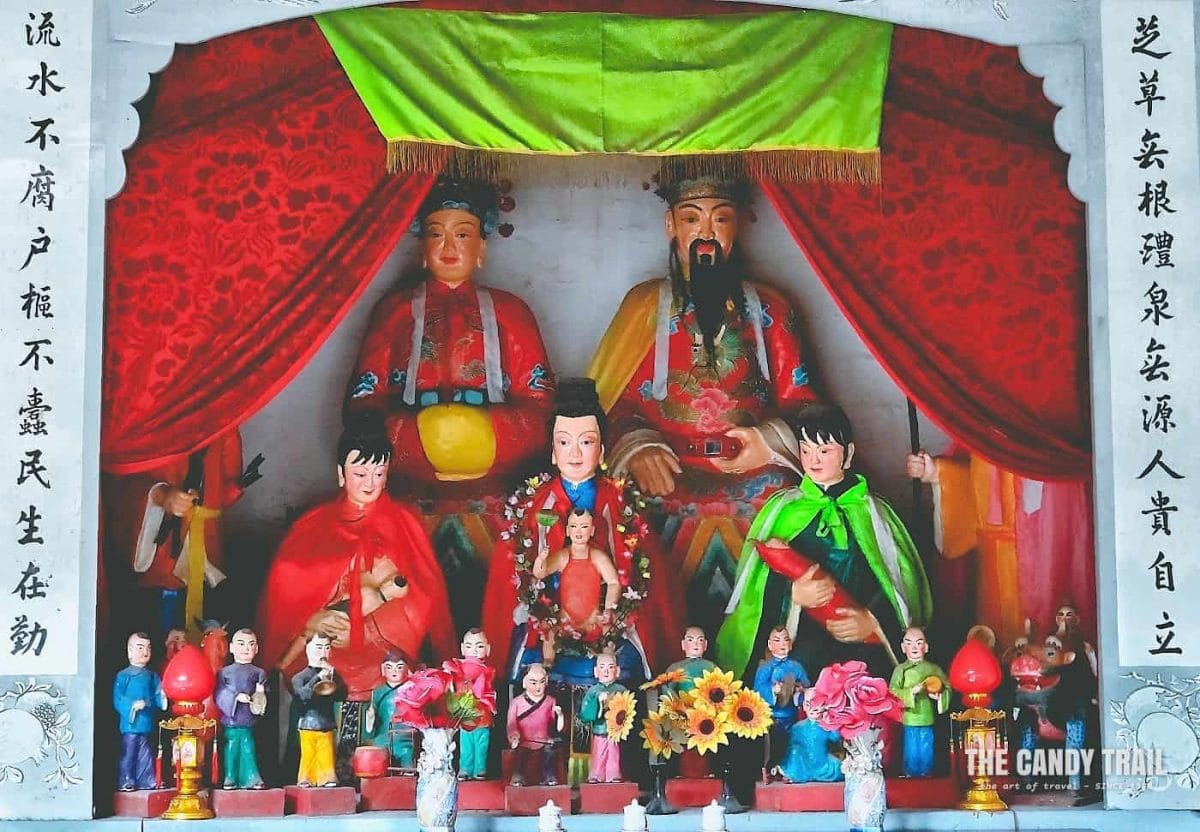 Originally called Bai Xia Li Ye, it was renamed Xin Ye village (meaning: Everything takes on a new look) after the founding of the PRC in 1949.
Most of the 3,700 villagers of 856 households today are surnamed Ye and trace their lineage from Ye Kun through 30 generations.
They are collectively called the Yuhua Ye Clan after the mountain overlooking the village.
During the eighth generation the village was further divided into subclans, each building its own ancestral hall. There are now five subclans. *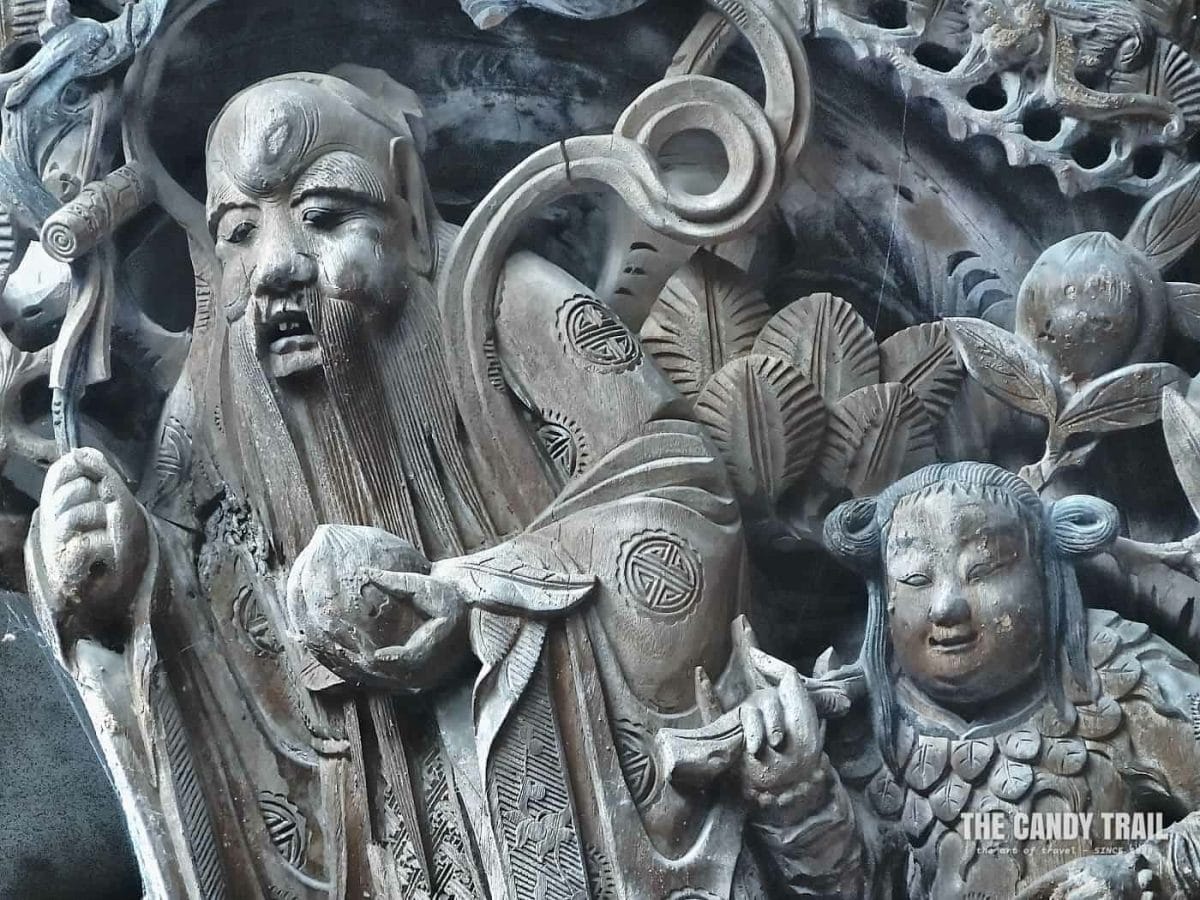 The main religious practice of the village is traditional ancestor worship; most temples in Xinye are dedicated to ancestors of the village or the subclans.
The village has maintained a detailed genealogy book through the centuries, which is officially updated once every sexagenary cycle (60 years), accompanied by a major ceremony.*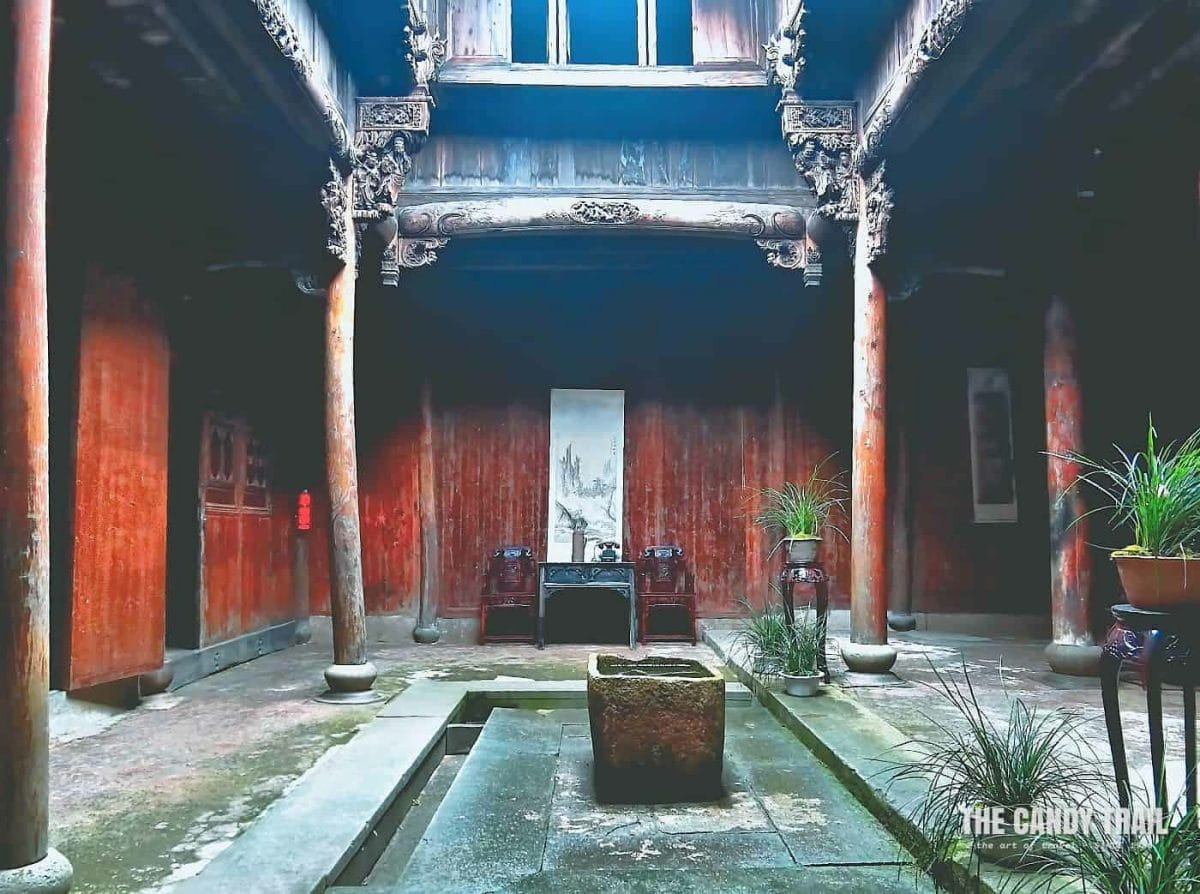 The village creed has been "Farming leads to wealth and learning leads to honor".
A detailed volume of the Ye clans records 800 years of "honor and disgrace, happiness and hardship".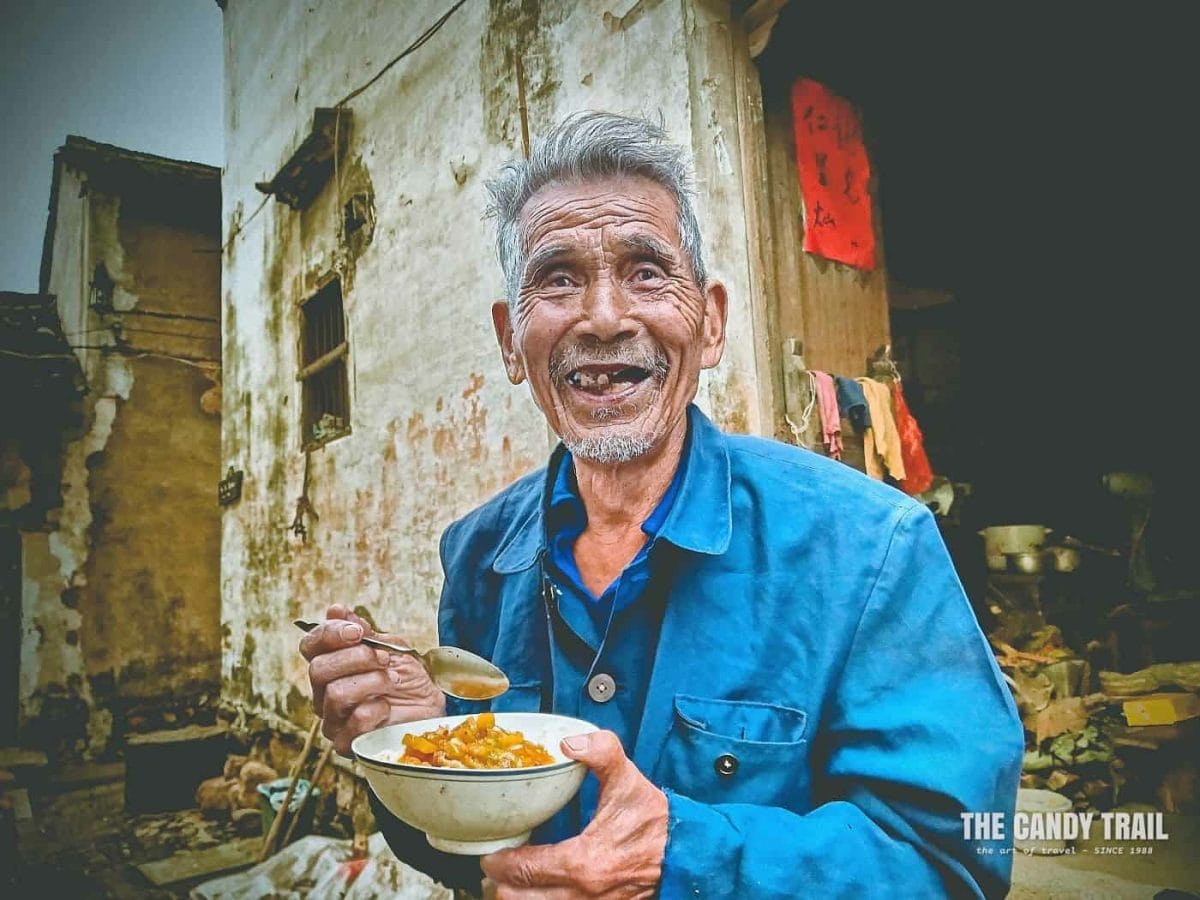 The locals found it funny that the foreigner – me – sat down on a concrete step next to chicken shit and dirt beside a village pond to watch their world go by.
Meantime, I was sharing my lunch with a friendly dog, feeding it rice crackers by hand to its mouth; no bites.
Travel Advice for Xinye Ancient Village
GETTING THERE: Take the bus from Hangzhou West Bus Station (杭州汽车西站) directly to Jiande (建德). Buses depart every 30 minutes. Then take a taxi to Jiande South Bus Station (建德汽车南站) and get a county bus directly to the Xinye village (新叶村).
OR AS I DID: get off at the Daci Rock Hanging Monastery turn-off and visit that too (allow a few hours extra). Later walk or get a bus (gold colored) to Daciyan town (about 3km).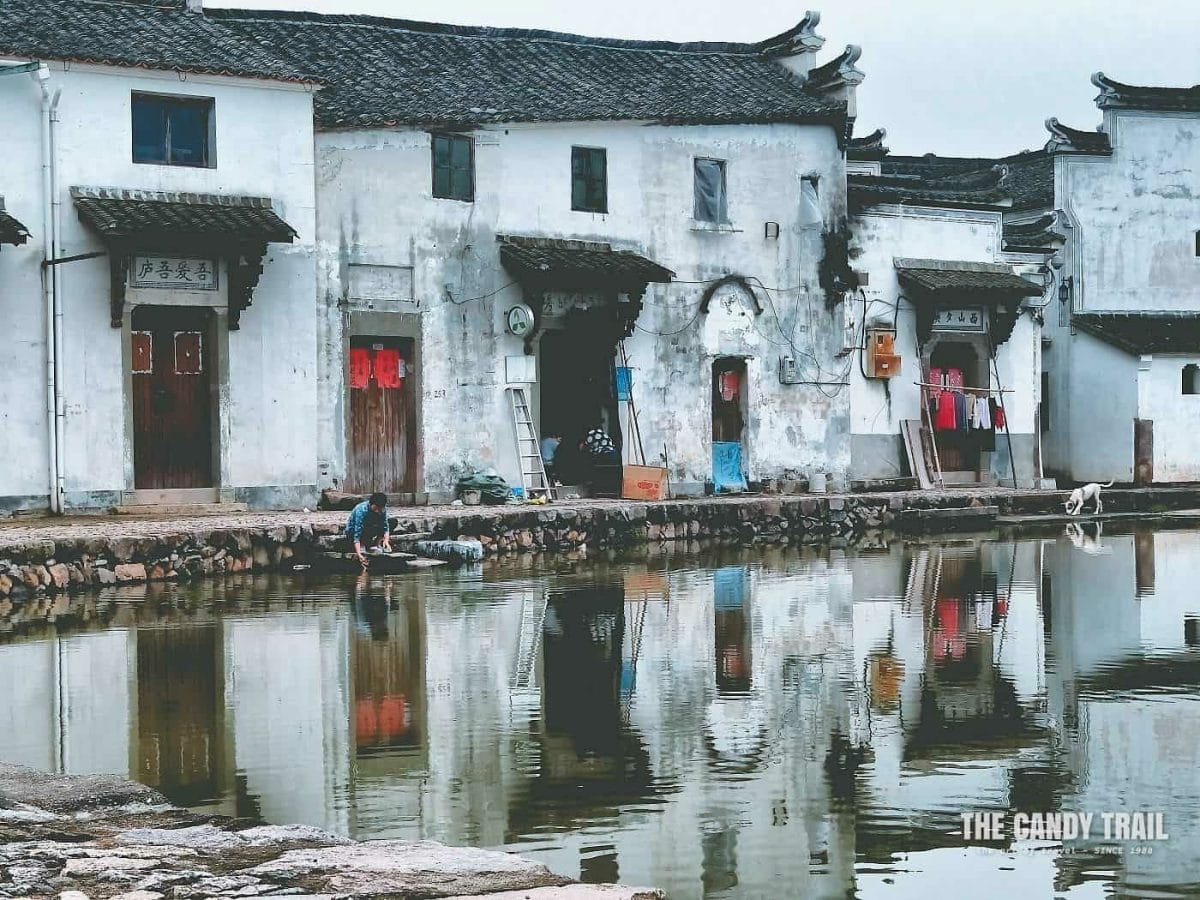 ACCOMMODATION: Stay overnight in the good simple hotel (on main road but no English sign; ask around).
Opposite there's a small, decent restaurant.
On the next street (very first – left) is the direction out towards Xinye and on that corner is a street stall with fried dumplings – great for breakfast.
Walk a pleasant 6 km thru the countryside to Xinye. There's also a couple of guesthouses there.

TRAVEL TIP: English is not spoken here.
I don't speak Chinese so have these Mandarin names on your smartphone. Or show a photo of the village – you'll find the way via this method easily, I did.
[ * Information via Wikipedia & local tourist office ]