Out of the blue a guy contacted my wife, Wei, via the internet.
He represented a major car company, he claimed, and having watched Wei's social media videos of us living a van life – in a vehicle made by their company, he asked: Would you like to attend a launch party for our latest car?
On offer was an all-expenses-paid trip.
We said – OK.
However, we assumed it was a prank. Just a troll.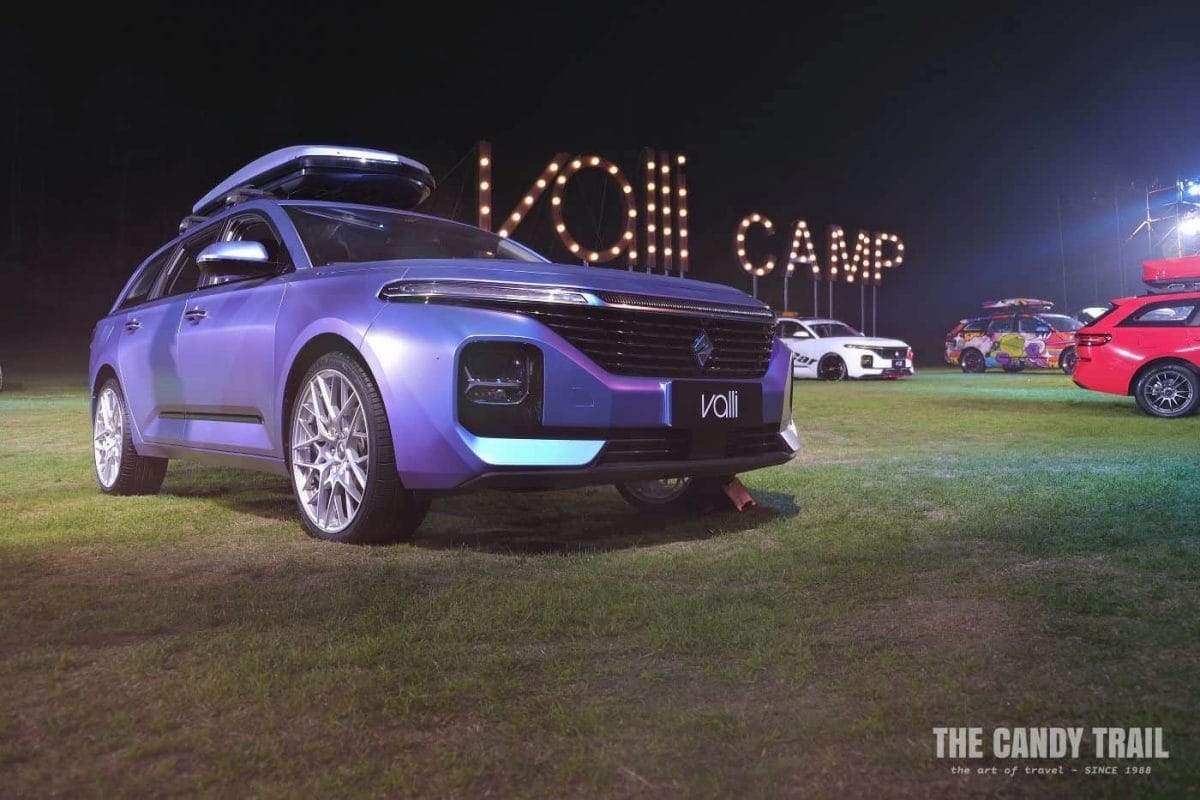 But he wasn't.
---
Invited to big car launch party
---
What ensued was 4 days of fast travel.
Day 1 + day 4, getting to Chengdu Airport and back via subway to the airport, flying there and back, then picked up and later dropped off by a chauffeur – complete white gloves + uniform – driving from Hangzhou Airport in a Mercedes for 1.5 hours to the mountain resort of Moganshan.
Our accommodation was at an isolated resort with large, comfortable room, window views of green tropical mountains, and a great buffet breakfast and other meals.
A welcome touch of luxury – especially the shower – after living months in a small van.

---
Valli Car Launch Event at Morganshan Park
---
A large stage with grass park and banners and 24 themed, customized cars for the Valli launch party.
Surrounding the stage are stalls offering free coffee, exotic juices, European cakes, nibbles + sandwiches – each with company flags on them, and other displays have tents, musical instruments, camping stuff etc.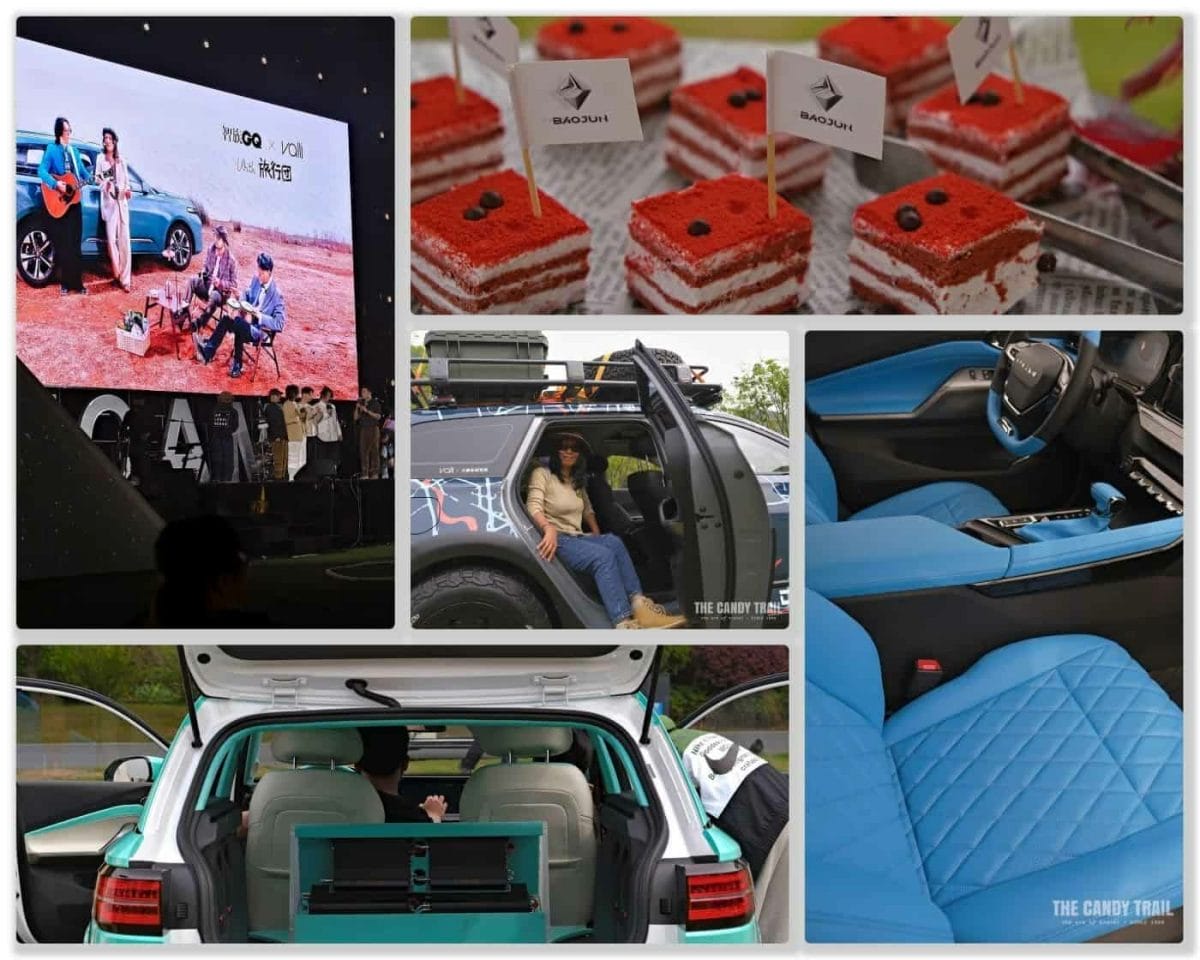 This invited crowd of 100s of people is cordoned off by security in parkland.
There pose and wander Chinese models, social media influencers – one car-commentary guy with 30 million followers on Tik-Tok – and other minor celebrities and car company associates having a chilled time on this sunny afternoon.
We meet a few 'names'. And have a good time.
Strangely, I'm the only laowai – foreigner here.
Evening starts with vast buffet in a grand, surreally-designed hotel (below).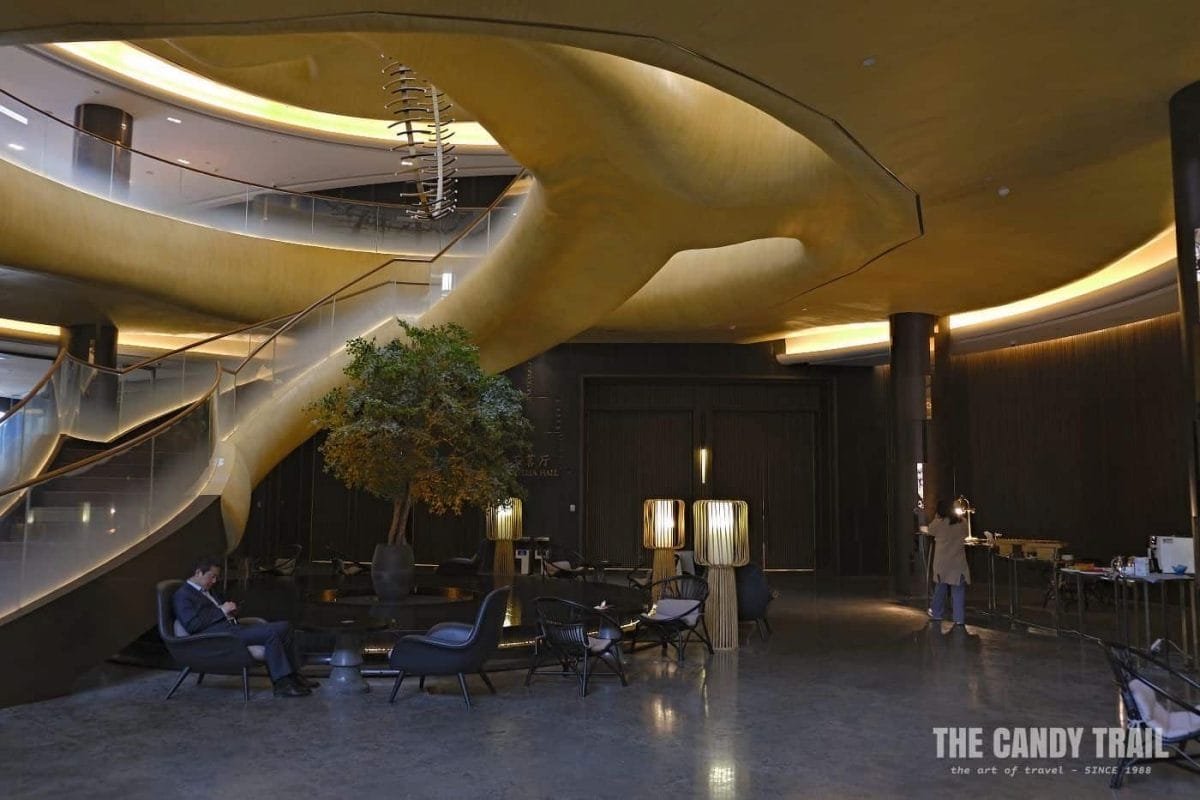 Then the laser-lights and giant video screens and car launch with band playing and DJ come.
Clusters of people including us – sit on bean bags around small tables with lanterns, watching the Valli launch onstage.
Wei and I, among others, were filmed during the day and now appear in a big screen promo that plays over and over for some time.
The actual event only lasts one day, from 1.30 – 9 pm.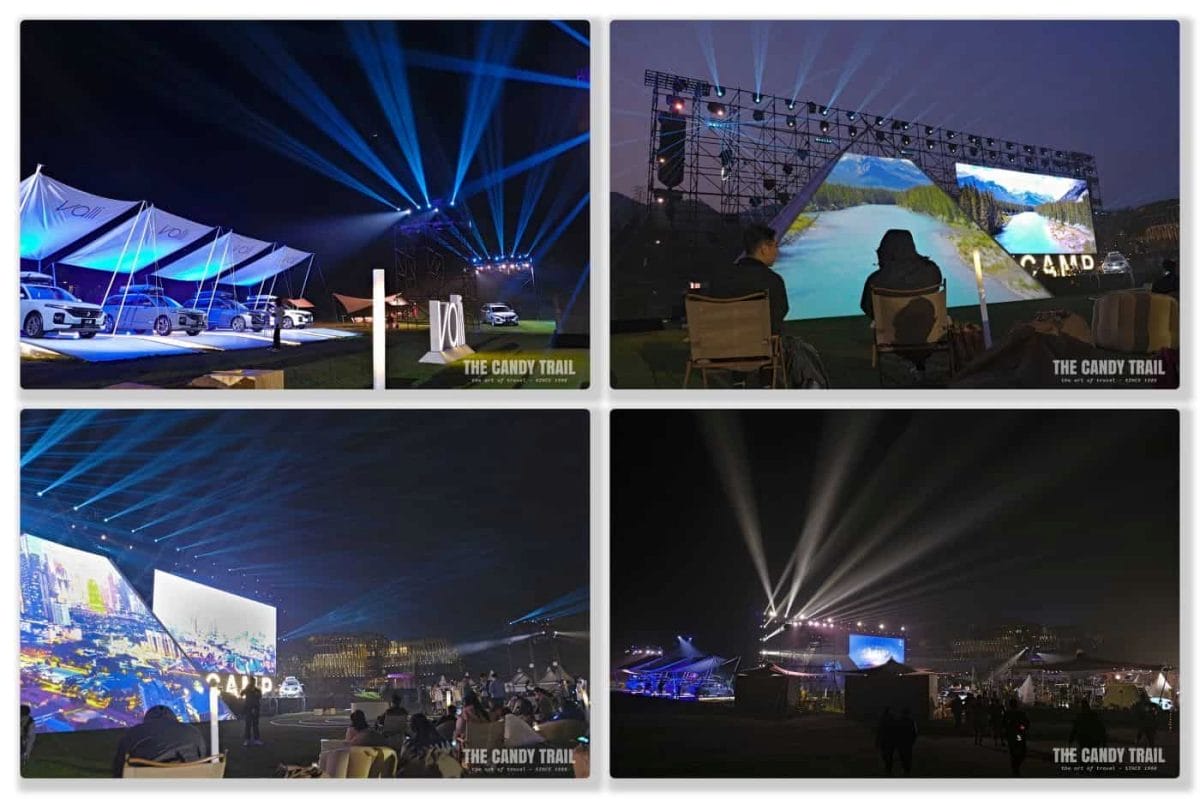 The next day, we were free to do what we pleased. Just relaxed.
Wei reckons they paid $ **** just for us to be there.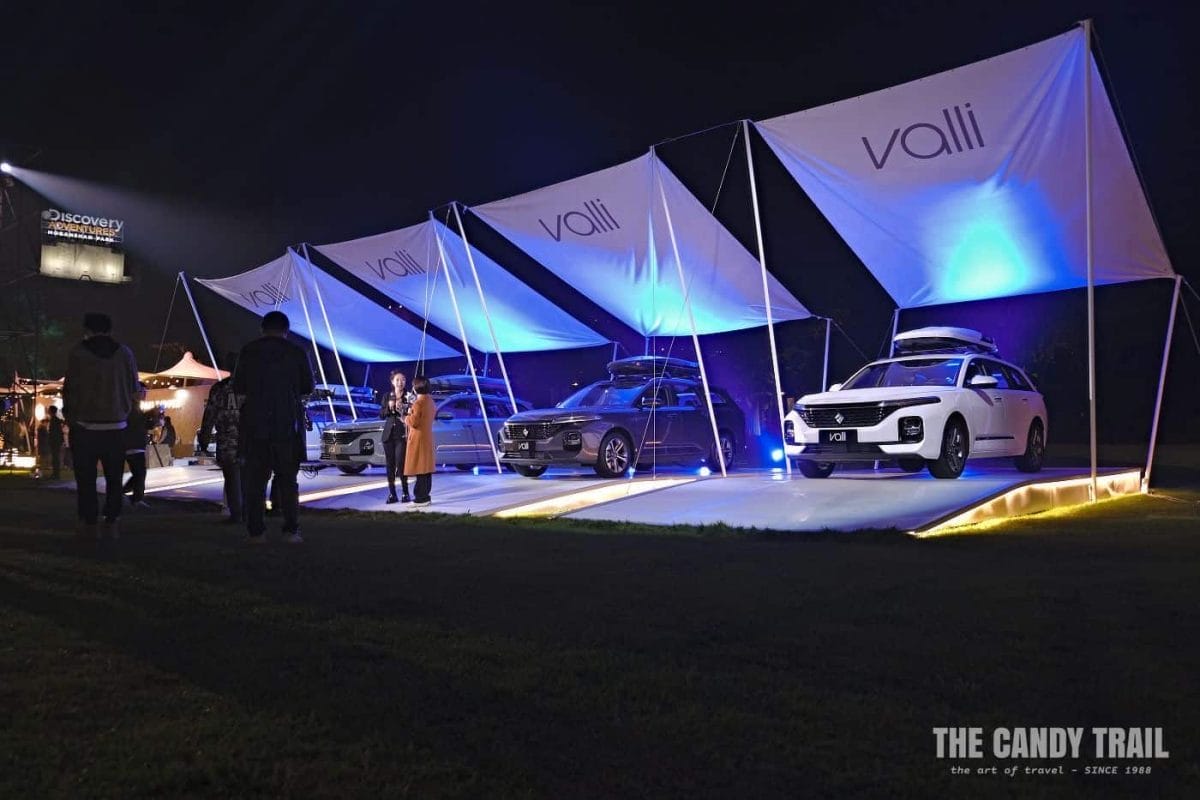 Yet there were loads of people paid to be there, in different capacities from big social media influencers and car dealership guys, to us, a relatively-unknown couple living a van life across China.
Millions must have been spent on the event.
But then again this is China's biggest car company (Wuling) that is under a bigger umbrella of businesses based in Shanghai.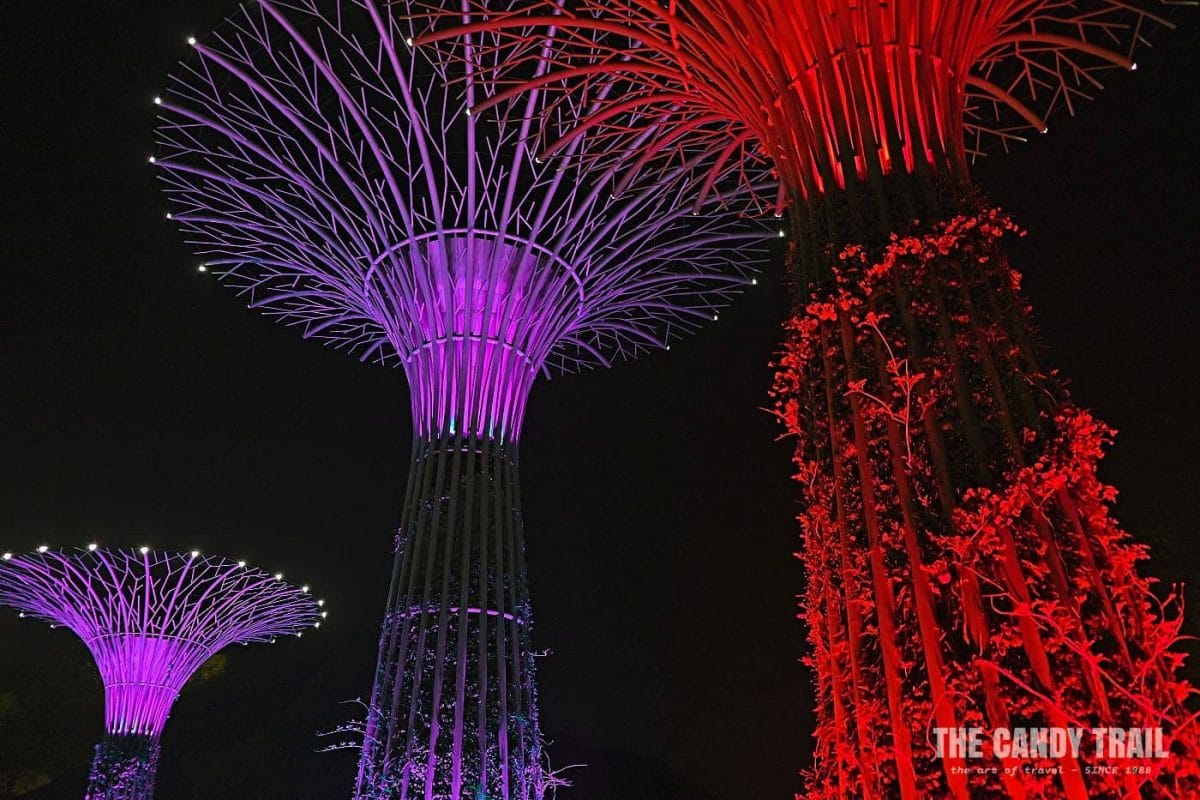 ---
Valli Car Promotion – Paid Road Trip
---
Soon a follow up offer comes.
They want us – along with a few others – to take a new Valli car for a road trip around China.
Travel anywhere for up to 3 months.
So now, we await delivery of the car to us in Chengdu.
Travels in China – 2021