We drive a mountain road in Yunnan that neither Baidu nor Google can place.
I don't know why this is?
Maybe it's something to do with the hazardous, barely navigable road, chunks of it eaten by the angry river below?
Soon, at 3360 meters high, we stop to see where the f*ck we are …
---
Traveling the Mountains of Yunnan – CONTENTS:
Part 1: You're here. Keep reading!
---
White peaks. Lower slopes carpeted by green pine while other trees flash pink flowers. Quite surreal. But overwhelming everything – icy blasts of light swirling snow.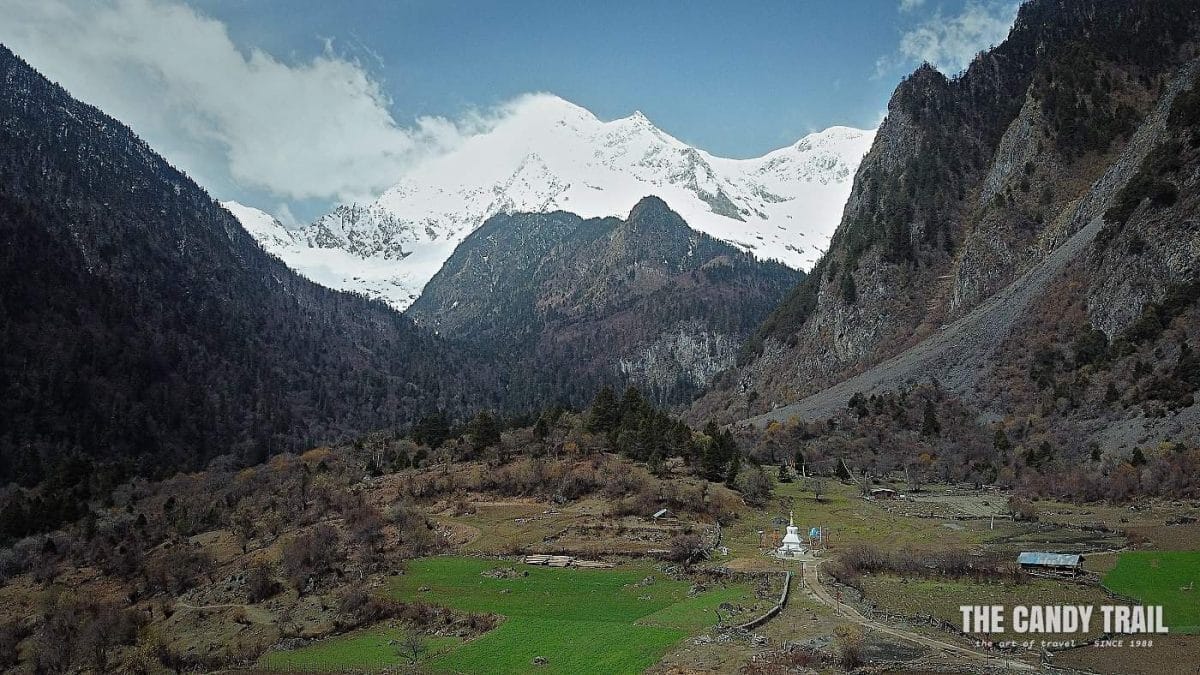 Yet, 2 hours ago, I was ready to ditch my t-shirt to escape the heat.
Traveling Yunnan in the south-west of China is a constant stream of surprises, that every mountain, every canyon, seems to usher in a strange new land, like a journey into lost and hidden kingdoms.
Yesterday, 15km from a remote Tibetan village on a high plateau, after crawling torturous mountain twists all day, a barrier blocked our van.
We stopped. Wound down the window, ready for questions.
I reached for my passport and quarantine papers. Again.
---
Yeah, just another day traveling the mountains of Yunnan in Coronavirus China.
---
Our effort to reach Nehru Village is thwarted.
But not by randomly enacted Covid-19 restrictions.
Rather, it was a provincial decree banning outsiders because of forest fires (across Yunnan caused by farmers burning fields). Bummer.

So while America, Europe and most of the world stays locked down, at least we're able to travel in China, relatively free. (Here, if you like, you can read my earlier account of quarantine for a month while van camping in coronavirus China.)
Now maybe you're wondering – after reading alarmingly-xenophobic headlines recently: What's it like for foreigners in China, now?
In my experience, still fine.
But …
My time here is not typical of most foreigners.
My Chinese wife and I have been living a van-life this past year.

Traveling 20,000 km across China in a tiny delivery van – living mostly, in isolation, we stay near rivers and lakes or amid grasslands and forests. Living off-grid and away from the rules is our lifestyle.
So much so that even the PSB – Public Security Bureau often has no idea where I am (as we found out the other day).
Yet occasionally, we take a break from our tiny, mobile home and check into a guesthouse. And this is where hassles can start, for a foreigner.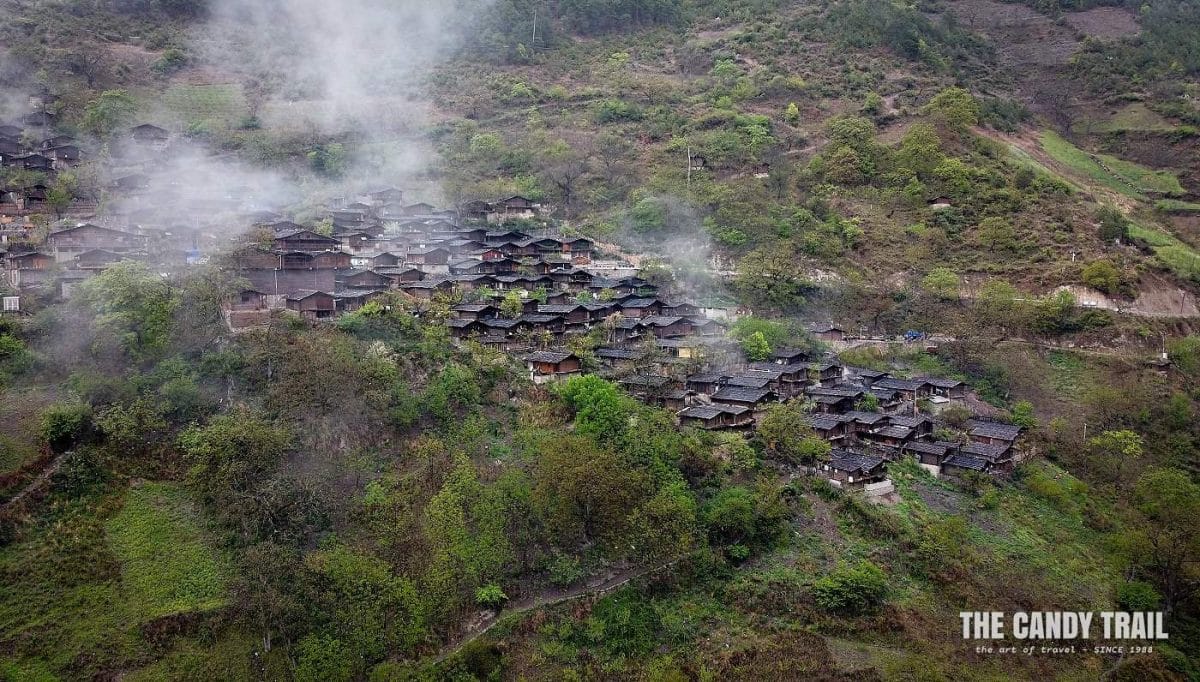 First, there's a government policy that many hotels – particularly cheap places – can not take foreigners without a license.
So once my wife has phoned in and asked 'Can you take foreigners?' and eliminated those options, it's onto the corona-paranoid hoteliers.
Some just say no.
Others cite a new regulation about foreigners and that they can't be arsed with the extra paperwork. Fair enough. (PostScript: Today my wife rang the local government in Dali and this rule apparently doesn't apply to foreigners who have been in quarantine and been in China before the outbreak).

In Shangri-La, no guesthouse wanted to know about me without getting government approval, so we van-camped at the wind-blown lake near the chorten of a tiny Tibetan village.
On the other hand, applying to stay in remote Yubeng village, a guesthouse owner was good enough to facilitate our stay. They did the paperwork for officials via Wechat, including photos of my documents.
In Lijiang, we got lucky, after only 4 attempts.
However, with all the hotel BS and uncertainty of rules, life for us is much easier on the road, just living in our van.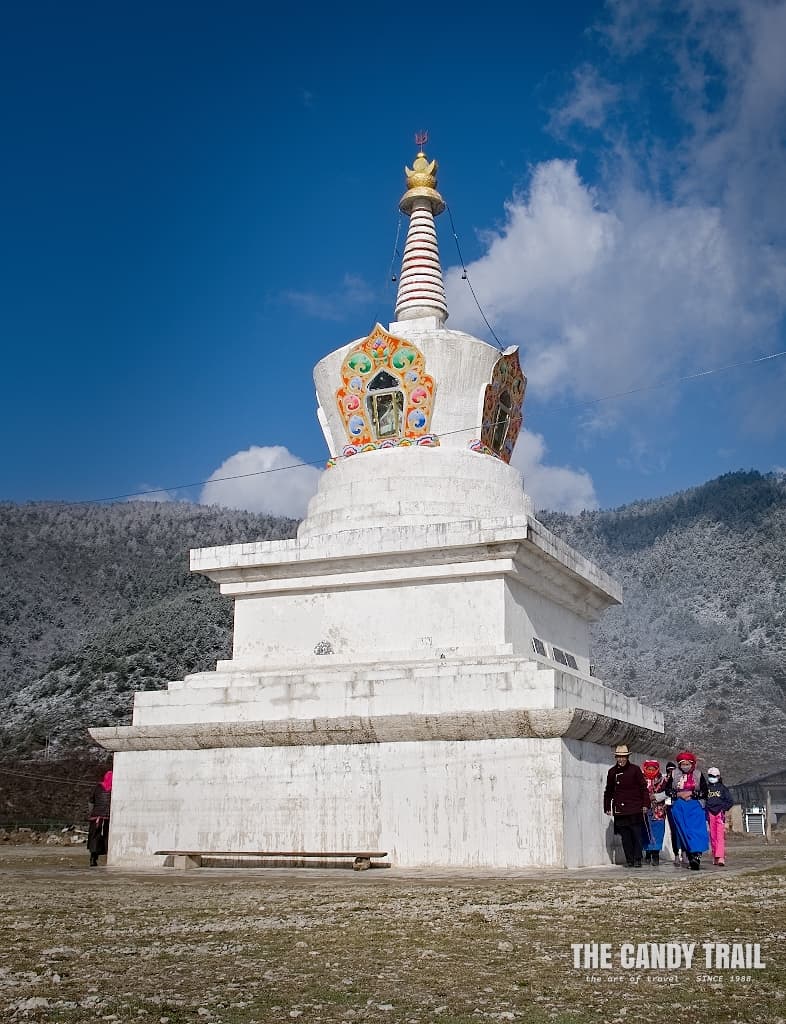 ---
Is China normalizing now with Coronavirus under control?
---
Well, kind of.
Shops are open. Roads are busy but not the usual city chaos. Schools and universities remain closed. As do borders to foreigners. Ubiquitous temperature checks and mobile scan-ins are everywhere. And of course, most people still wear masks.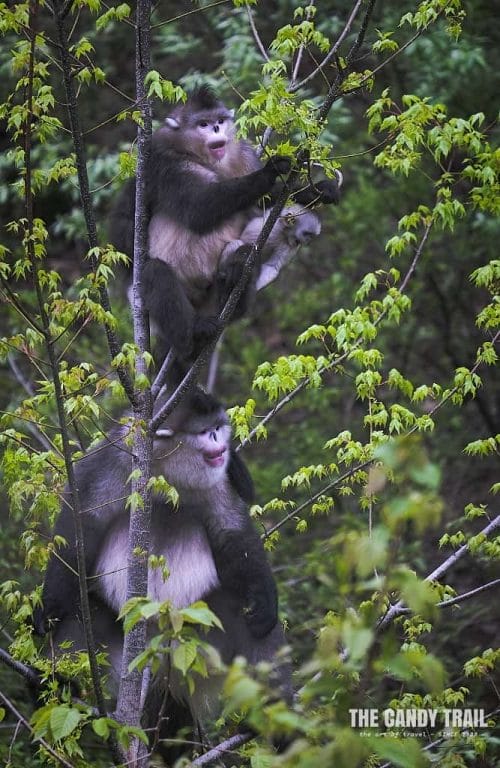 Xenophobia is not the new normal in China.
Yes, there's the panic of a middle-aged woman to fasten her mask at my approach. Or told that we can't park our van in public parking. These are isolated incidents.
*
We sit with street musicians at night, drinking beer amid the orange-lit old town, cheering with their singing and whooping; Everyone was ecstatic by the manic riffs of rebellion. This evening, China embraces the foreigner – and I'm f*ckin' elated to be here.
Thanks to Wade – traveler, author, journalist (who I met in China in 2012) for this story was encouraged and originally published on his travel website – VagabondJourney.com – as a guest post on April 27, 2020.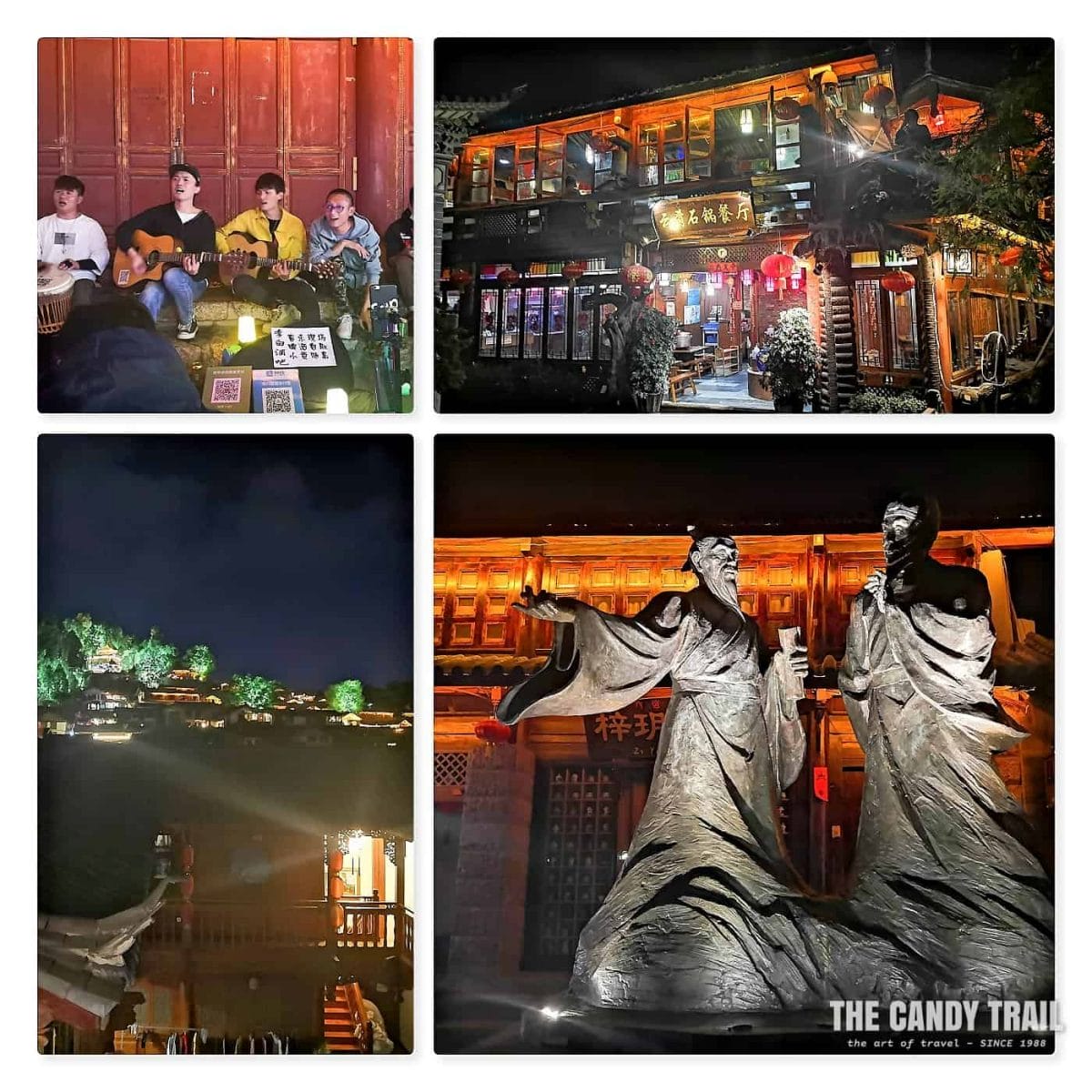 POSTSCRIPT: May 18, 2020
---
Our van life journey across the mountains of Yunnan continues …
---
PART #2: After the ancient town of Lijiang, we found a camp spot of empty fields overshadowed by the snowy, hacksaw peaks of "White Dragon Mountain".
And we love this place so much, that we're still here 3 weeks later!

A quiet, wide valley with access to water.
Only life each morning are a few shepherds guiding cows and goats to pasture beyond.
And the chirping of birds.
And sometimes a van will pass to a halt – facing the mountain backdrop, delivering a photographer and crew and a bride and groom for some well-posed love shots. Once, it was two lesbians – one in suit, tie and sunglasses and the other a princess gorgeous in a white flowing gown.
Yet it isn't all wine and roses here.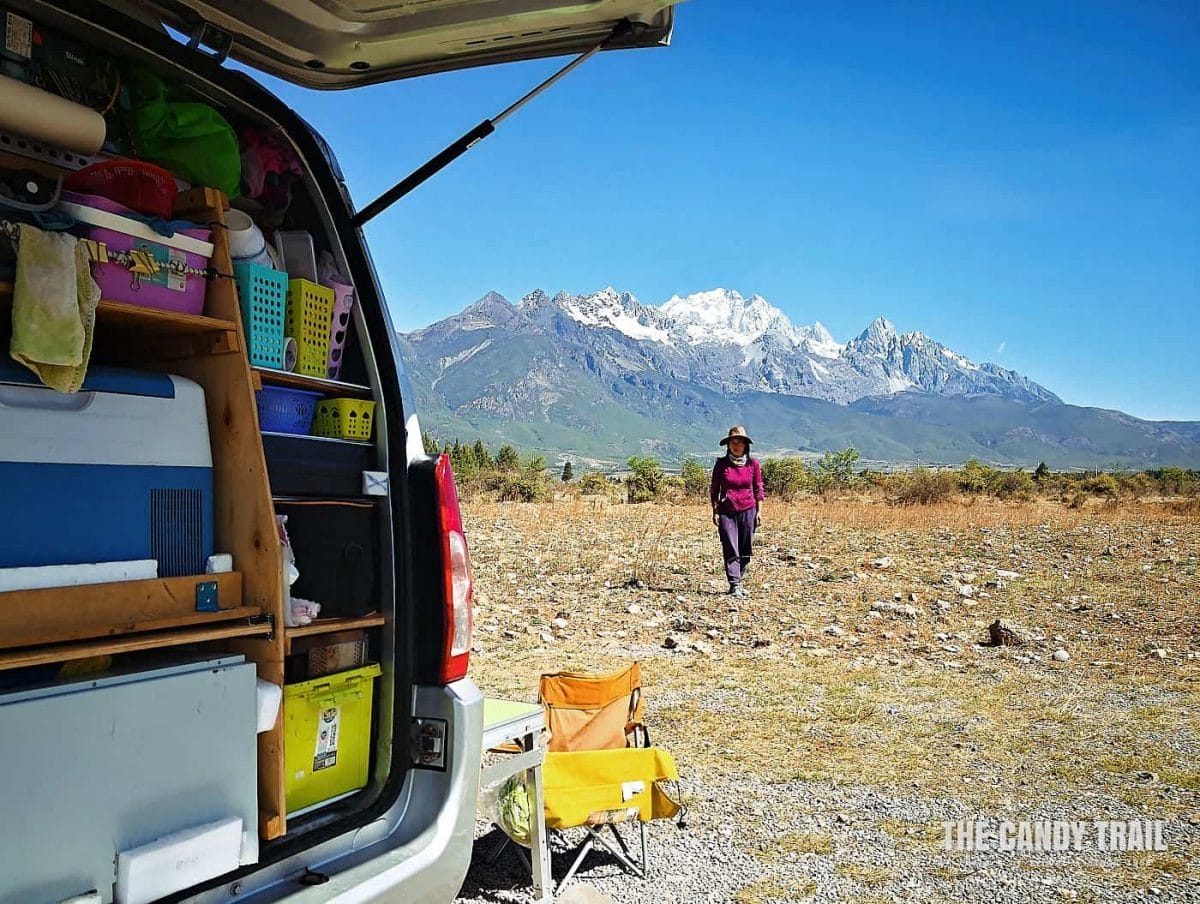 There was this SUV that would stop in the fields beyond most afternoons. The guy was a novice para-glider. He would run along to catch a breeze and sometimes filled his parachute, but he never got airborne.
This happened for at least a week – practicing until disaster struck …
I was in the van facing out the side window to the mountain.
Suddenly a nasty gust blew – shooting the guy with the limp parachute 50 meters into the air. Flapping chute. Legs kicking. He crashed. Smashed to the ground as fast as he'd lifted!
FUCK.
Serious injury, for sure.
He didn't get up. I saw his friend and young son walk towards the accident.
For 15 minutes, he lay there as his friend phoned for help.
Nothing. I went over to see if I could help (Wei was in a nearby village) – but in his shock, the friend didn't even see me. Looking right thru me like I was a ghost as he collected up the parachute and harness and his friend's fallen phone.
The sports guy in the red outfit lay limp on dry grass. But slowly reached his left arm around to rub his back. Was his back broken? Probably.
Eventually, an ambulance arrived.
The young boy was put inside the SUV – never will he forget this day – as they carried the stretcher away. But as they neared the ambulance, the friend stumbled, and they all toppled over. SHIT.
In my head, I revisited this tragedy – repeatedly, for the rest of the day.
Here was this keen young man learning a new sport – only to be fucked-over by a freak accident that would – change his life. If he isn't forced into a wheelchair for life soon, I'll be very surprised.
Hopefully for him, life will be kinder.
But he was lucky – I suppose, that on this day his friend watched (usually he practiced alone). And maybe – just maybe, his friend saved his life.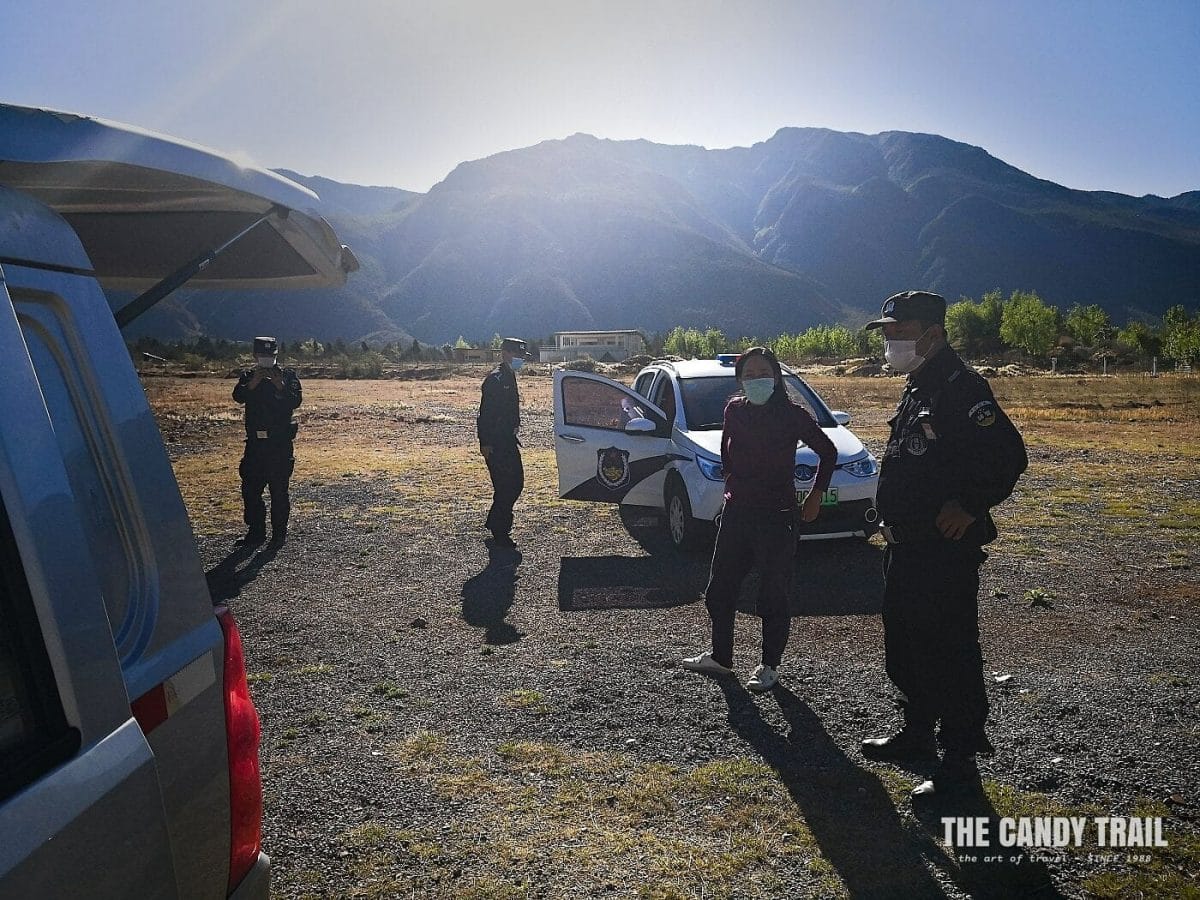 Also, thanks to long-term traveler and cyber-friend – Trevor, for his encouragement getting this post done. Find him at www.nomadicbackpacker.com
---
Our van journey across Yunnan crosses into Sichuan
---
POSTSCRIPT: May 27, 2020
PART #3: Following 3.5 weeks of van-camping near "White Dragon Mountain", we headed out to Lugu Lake, on the border of Yunnan and Sichuan Provinces.

But getting in wasn't straight-forward.
We drove to the entrance gate high above the lake, ready to pay the National Park fee (35 RMB each person; reduced from 70 because of the Coronavirus).
However, when a staff member spotted me, he shouted to the boss, and they said – NO FOREIGNERS permitted at Lugu.
WTF!!!
Wei and I both saw red.
To make a long story short, Wei got into a heated argument and a long stand-off with the park guards – which we filmed and then they filmed us. With no result, we drove a little way beyond the gate, threatening to camp at the entrance – which was prohibited – that evening.
Later, Wei phoned the Lijiang Mayor's hotline and then the Kunming Mayor's hotline, and the latter official transferred her to the Yunnan Government hotline.
The last two female officials were polite, apologized and showed their understanding of the situation. Eventually, after 3 hours, sense was made of the situation.
The park manager re-approached our van and apologized (high officials had bent his ear).
He said that the guards should have checked my passport to verify that I had been in China well before the virus outbreak.
And that I'd also been in quarantine in Yunnan.
Once my passport had actually been checked and mobile scan-ins and temperature checks done, we finally paid and entered the Lugu Lake surrounds.
Wei's analysis was the guards wanted to make their job easy by simply saying no to any foreigner (and this was the case with some visiting Taiwanese that had just entered the mainland; they were turned away.
But in my case, I did not differ from any other person in China; that I was 'checked and safe'.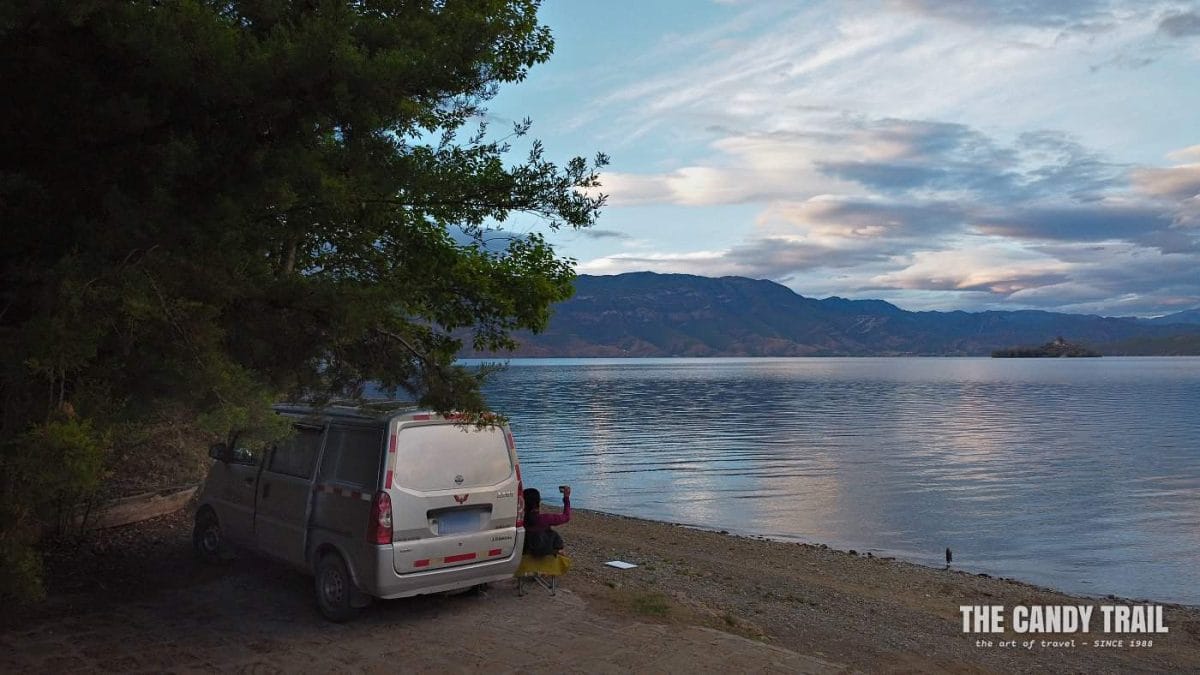 Earlier, Wei had pointed out this xenophobic stance to the officials on the phone and how would they feel if Wei had faced similar discrimination in my native New Zealand, for being a foreigner.
All up: It was my lovely, tough little wife that got us to Lake Lugu.
And I'm very thankful for her stance against BS.
The next day, the government official phoned Wei to ask if we were happy with the result.
YES.
Travels in China – 2020