Traveling the deserted highway from Pyongyang to the DMZ border with South Korea on a bleak and foggy winter's day.
I discreetly shot all these photos from the misted window of a moving bus.
---
Bumping along windows foggy with condensation and reflections, all these pictures present a somewhat ghostly, bleak image of the North Korean countryside in winter.
---
Street scenes of Kaesong City in North Korea
---
Kaesong is an industrial city near the DMZ.
Until recently, factories were producing South Korea products (as relations had thawed and Kaesong was developing, more so than most other places in the DPRK).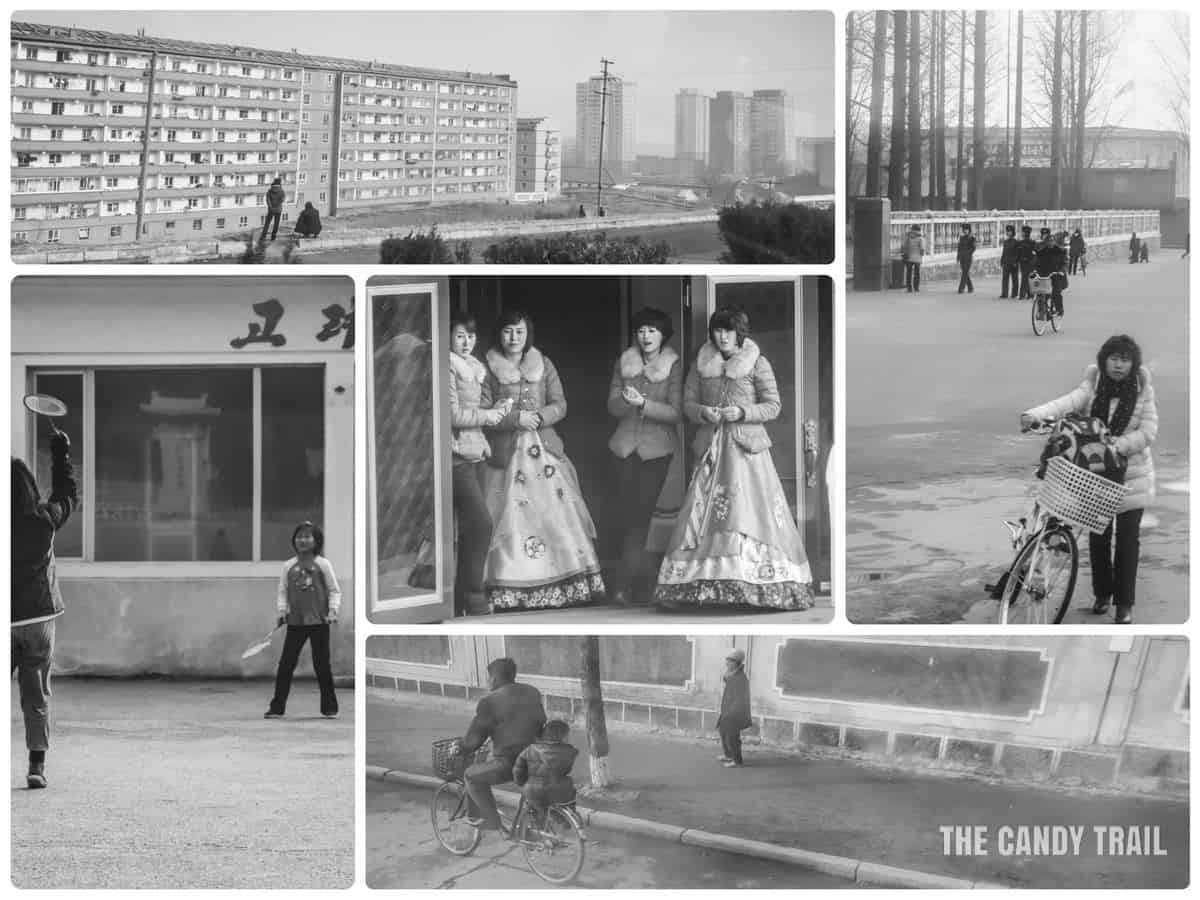 Returning from the DMZ, we entered Kaesong to visit the UNESCO World Heritage Site of Songgyungwan.
This is an ancient learning institute built (but reconstructed later) in the early years of the Goryeo dynasty, which ruled Korea around 1000 years ago and prospered as a trade center of ginseng.
Lunch was the local speciality of chicken cooked in ginseng.
And along with a feast of side dishes served in brass bowls, they took us to a tourist souvenir shop opposite the restaurant, where the picture of the young women in traditional clothes was shot.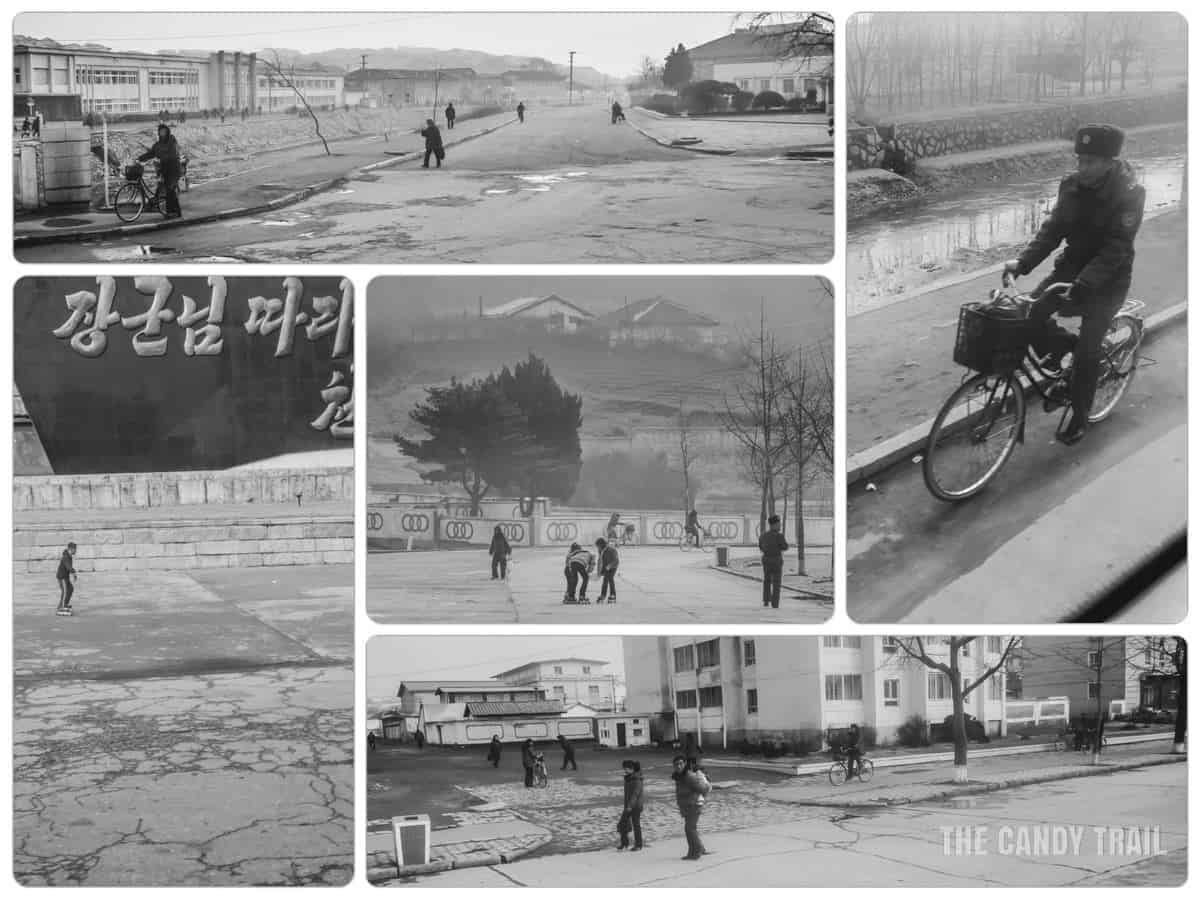 The return journey to Pyongyang was back along the same quiet highway for a couple of hours, passing empty rural scenes far from the road.
Just a few locals on bicycles.
A bleak, wintery blur of barren mountain scenes and speeding thru long tunnels, soldiers stationed at their entrances, some standing statue-like, others distracted, looking lonely and bored.
Travels in North Korea – 2018
---