Trees offer refreshing shade from the blazing sun. Birds greet me as the sound of crunching leaves accompanies my steps.
I'm amid the Osun-Osogbo Sacred Grove, a protected forest dedicated to Osun, the Yoruba goddess of fertility.
It was a short walk from the city of Osogbo to the Osun river, where some of the last remnants of high forest stand in southern Nigeria (with over 400 species of plants, including many used for traditional medicine).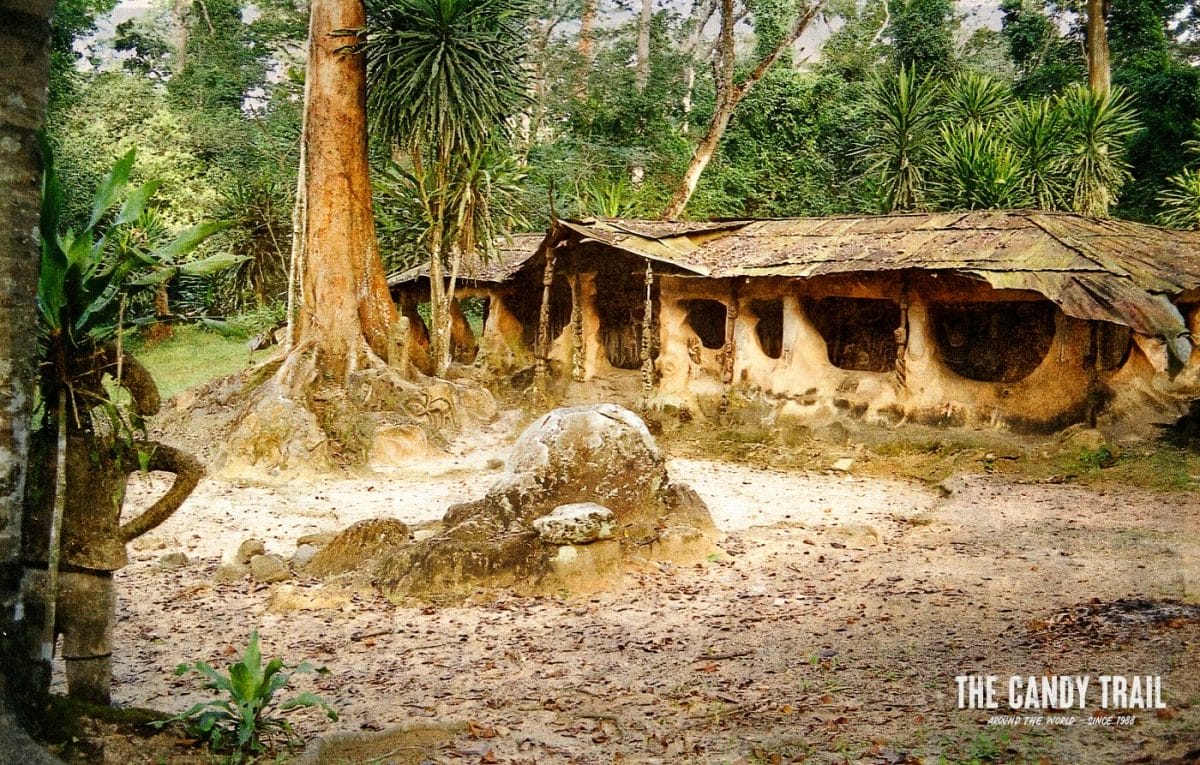 This ancient forest is the living cultural heritage of the Yoruba people, who have been worshipping deities here for centuries.
And this sacred grove is just one of only two left in Nigeria, yet such places have existed for 100s of years.
Back in the day, all Yoruba settlements had such spiritual places.
But with the impact of the big religions (Islam and Christianity) saw the weakening of earlier local customs, and along with the encroachment of the modern world, this site was also nearly lost because of spreading urbanisation, farming and fishing.
Today, this sacred grove remains, and is protected by law.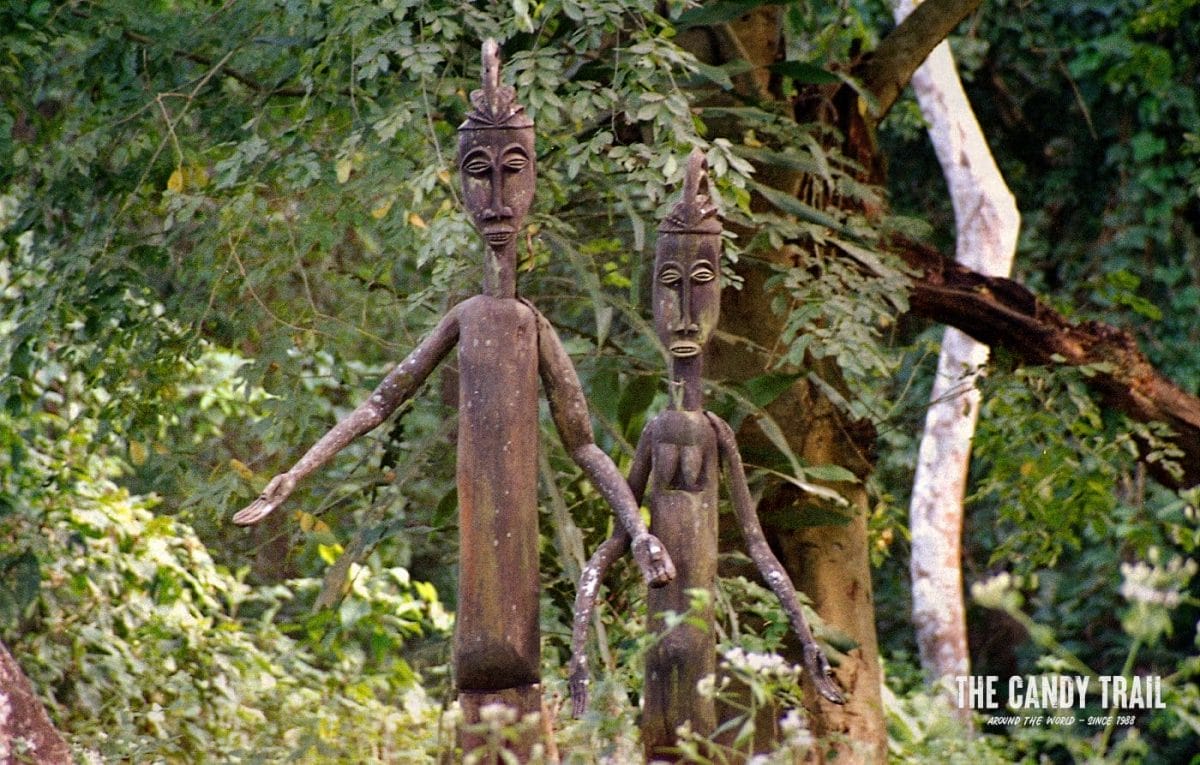 ---
Art of the Osun-Osogbo Sacred Grove
---
The Osogbo grove has over 40 shrines, sculptures and artworks that represent the Yoruba gods, many of them created since the 1950s by an Austrian artist named Susanne Wenger, who devoted her life to restoring and protecting the grove.
She died in Osogbo in 2009.
The Yoruba gave her the title of Adunni Olorisha, meaning "the one who is close to the gods".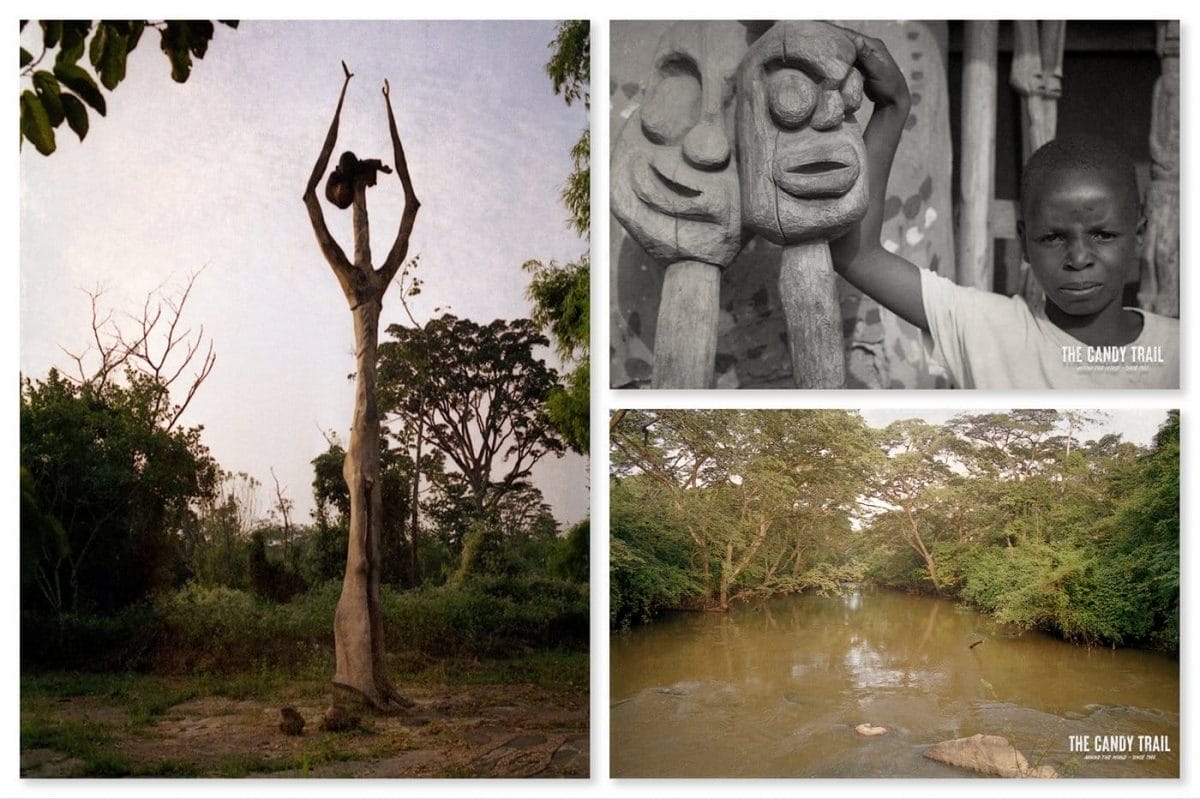 ---
If you're in southern Nigeria around August, go to the Osun-Osogbo Festival.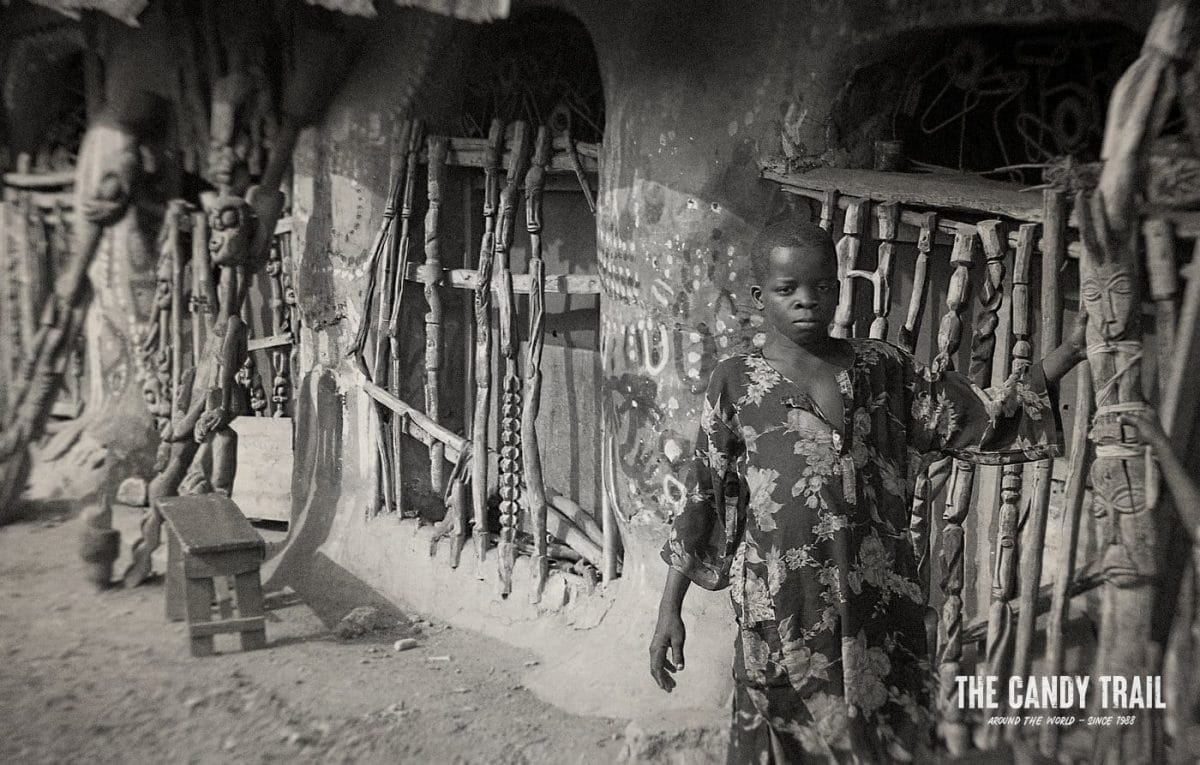 It lasts a whole two weeks.
It encompasses Yoruba rituals such as purifying the city, reuniting with ancestors, and culminating in a grand finale: an immense crowd of devotees make a procession to the river, where a (virgin) girl presents a sacrificial calabash to appease Osun.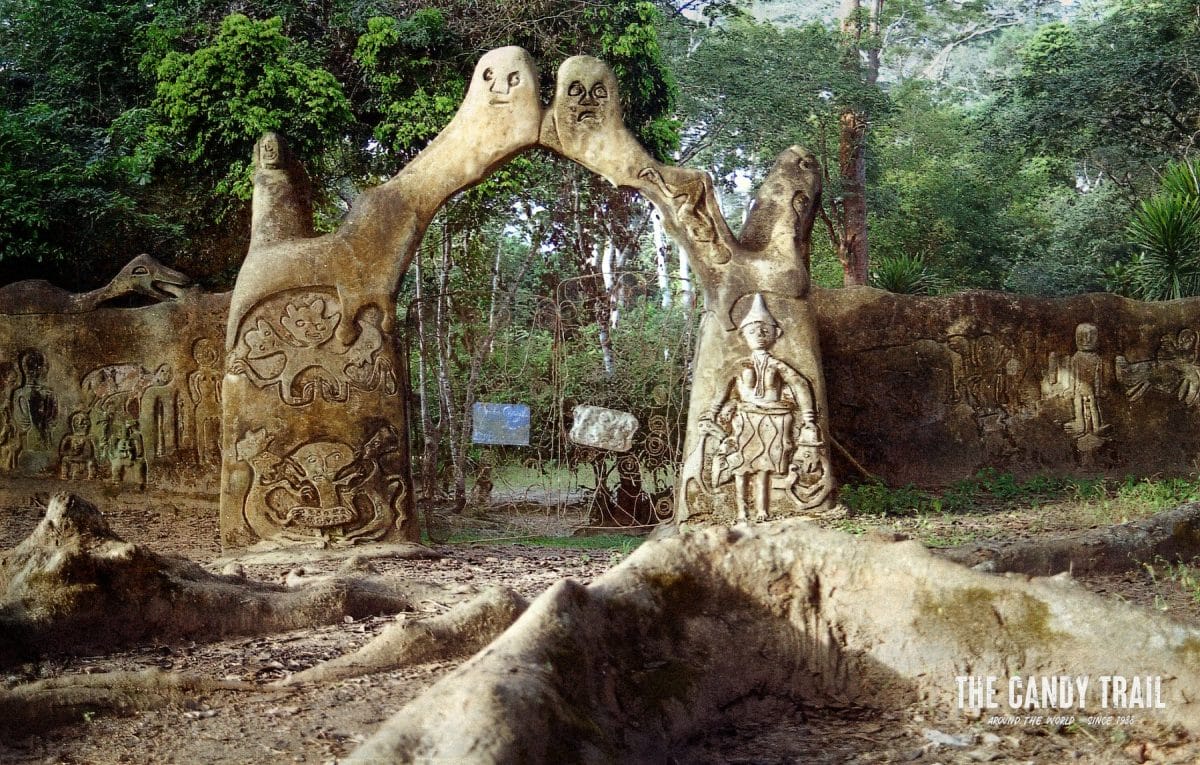 Recognized as a UNESCO World Heritage Site in 2005, the Osun-Osogbo Sacred Grove is a cultural site where nature, art, and religion harmonize.
Travels in Nigeria – 1991