Journeys across the planet; travels inside my head by me (Michael Robert Powell).
This first-ever (solo) exhibition was a swirl of travel collage, surrealistic social comment & psychedelic art, introducing the range of my work and reflecting my random, meandering life as a global nomad.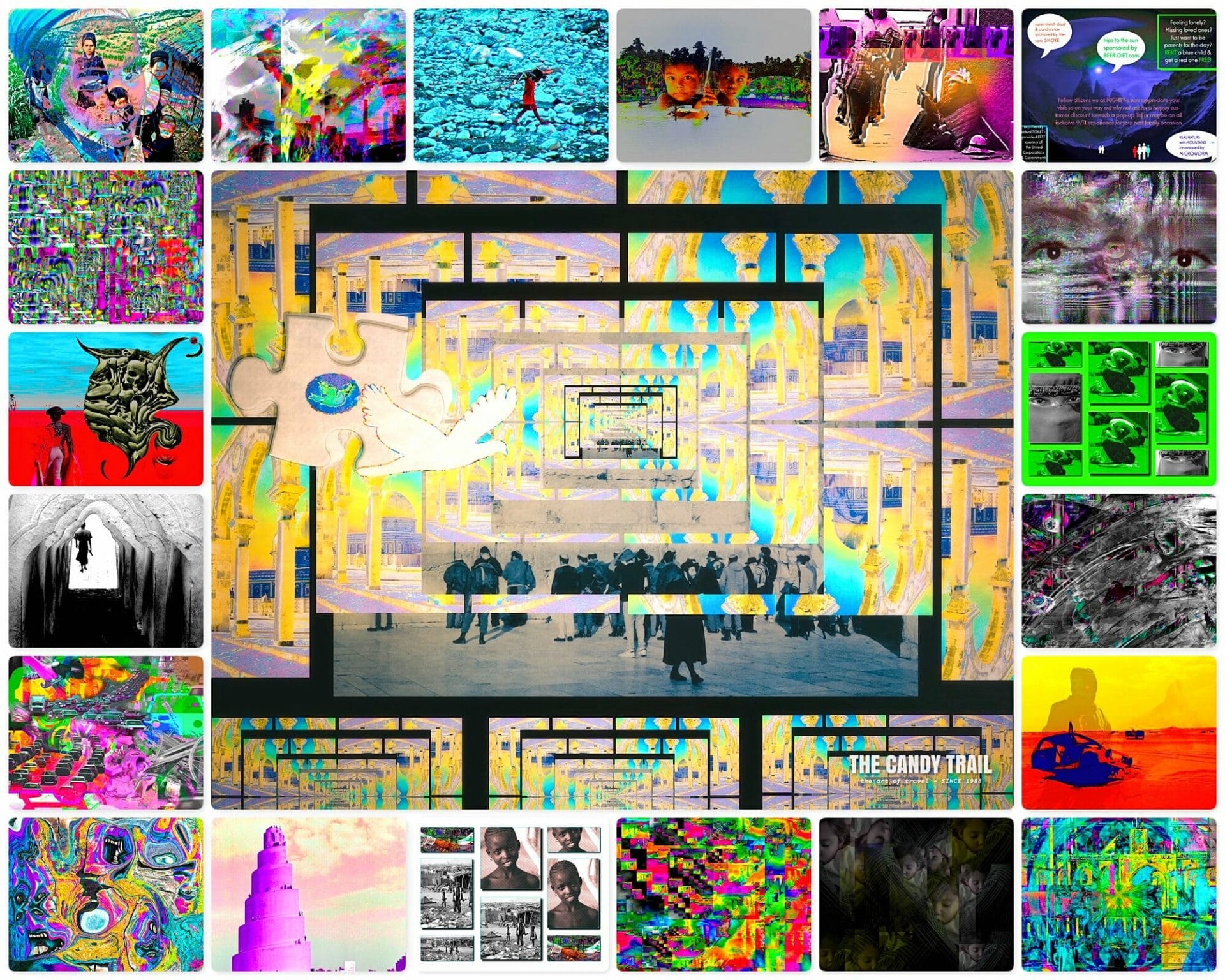 I sold a third of the art works (which, I was happy with).
I'd printed the art on the archival Lambada system and mounted them on light-foam in Bangkok (for easy carry-on back to NZ).
The art had been created earlier during my 1-year stay on the coasts of India and Cambodia.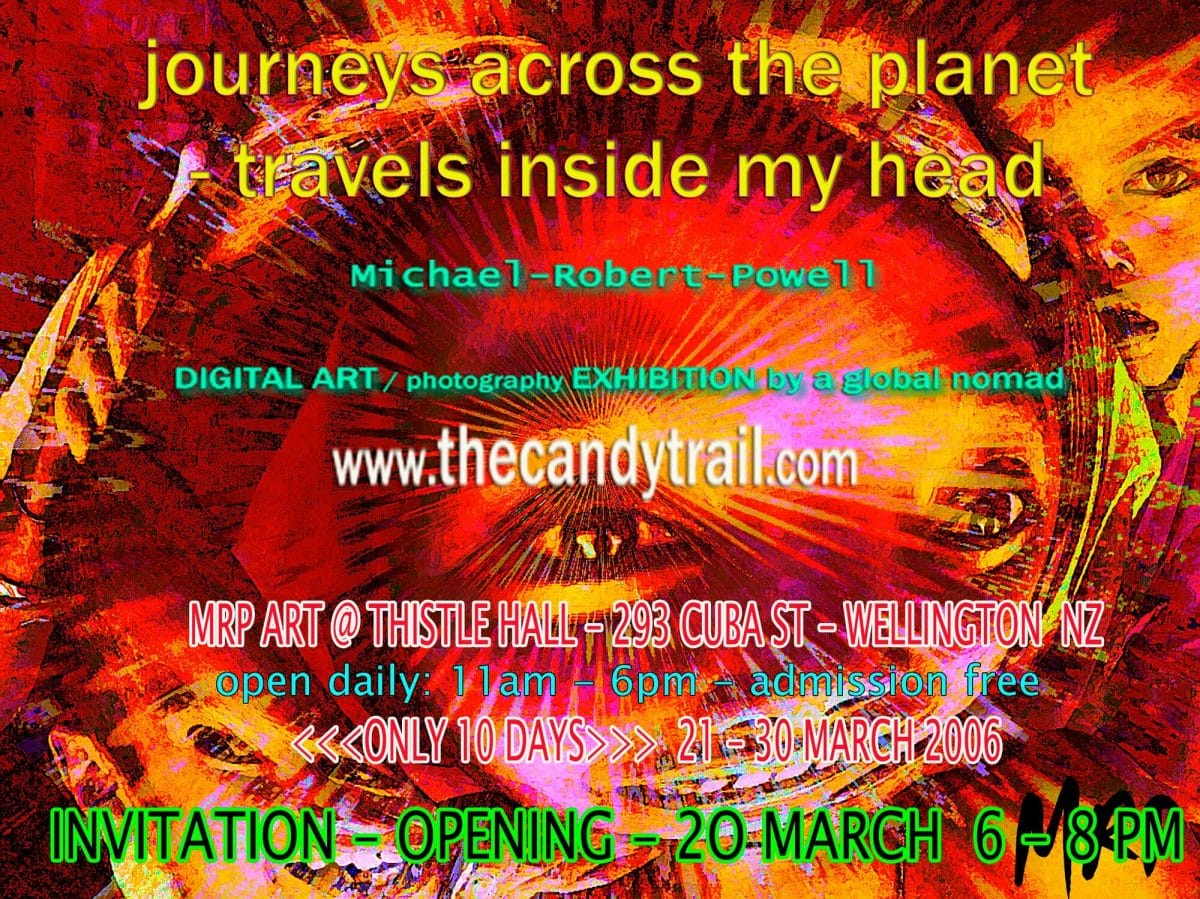 During this time my good friend, Michael Wilton, organized the gallery space in Wellington, and earlier, we'd met up for some shared travels in Europe in 2005 (enjoying Prague, Berlin, and Amsterdam before parting our different ways).
He was traveling around Western Europe, and I was coming across from Beijing, taking the Trans-Siberian in steps to reach Europe, and eventually Yemen + Oman.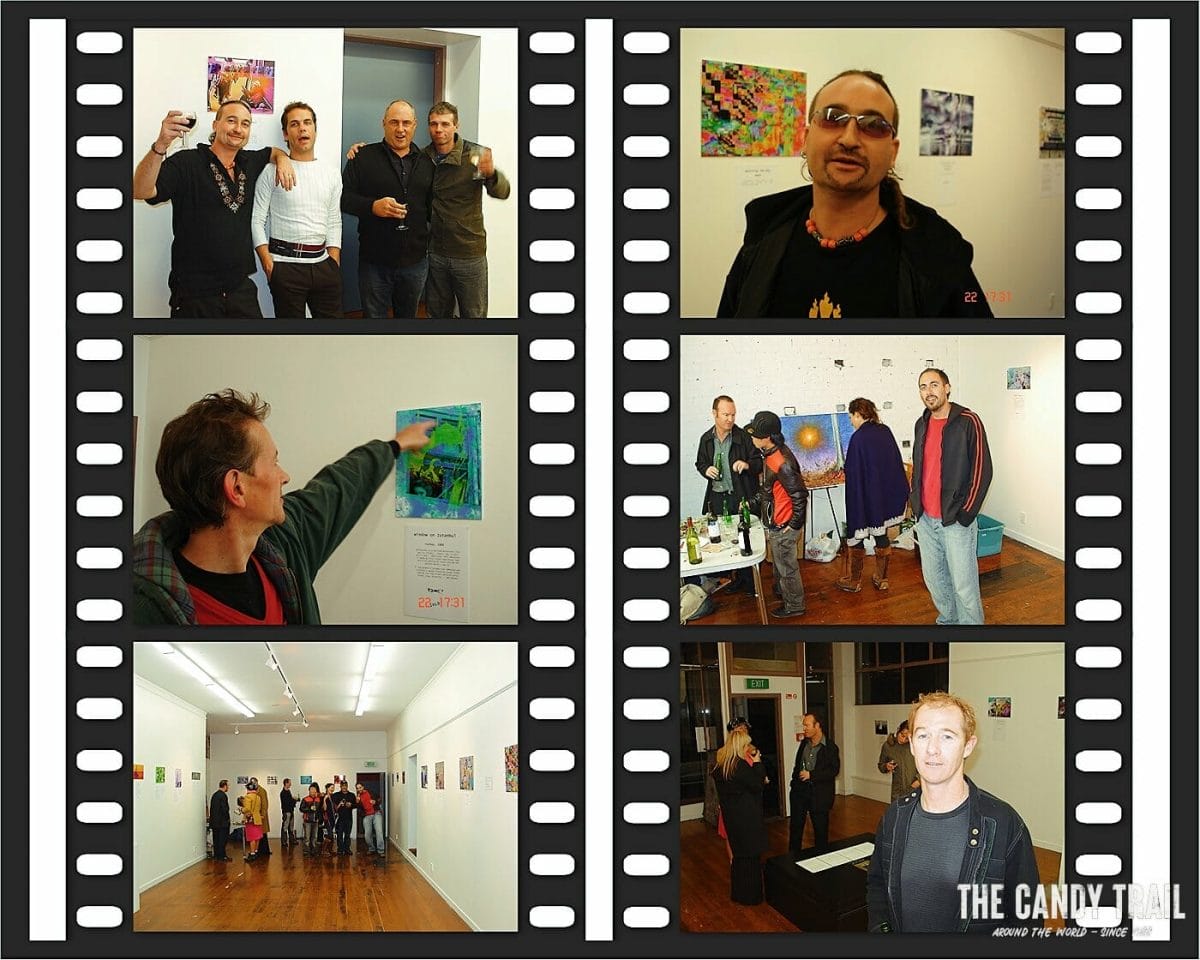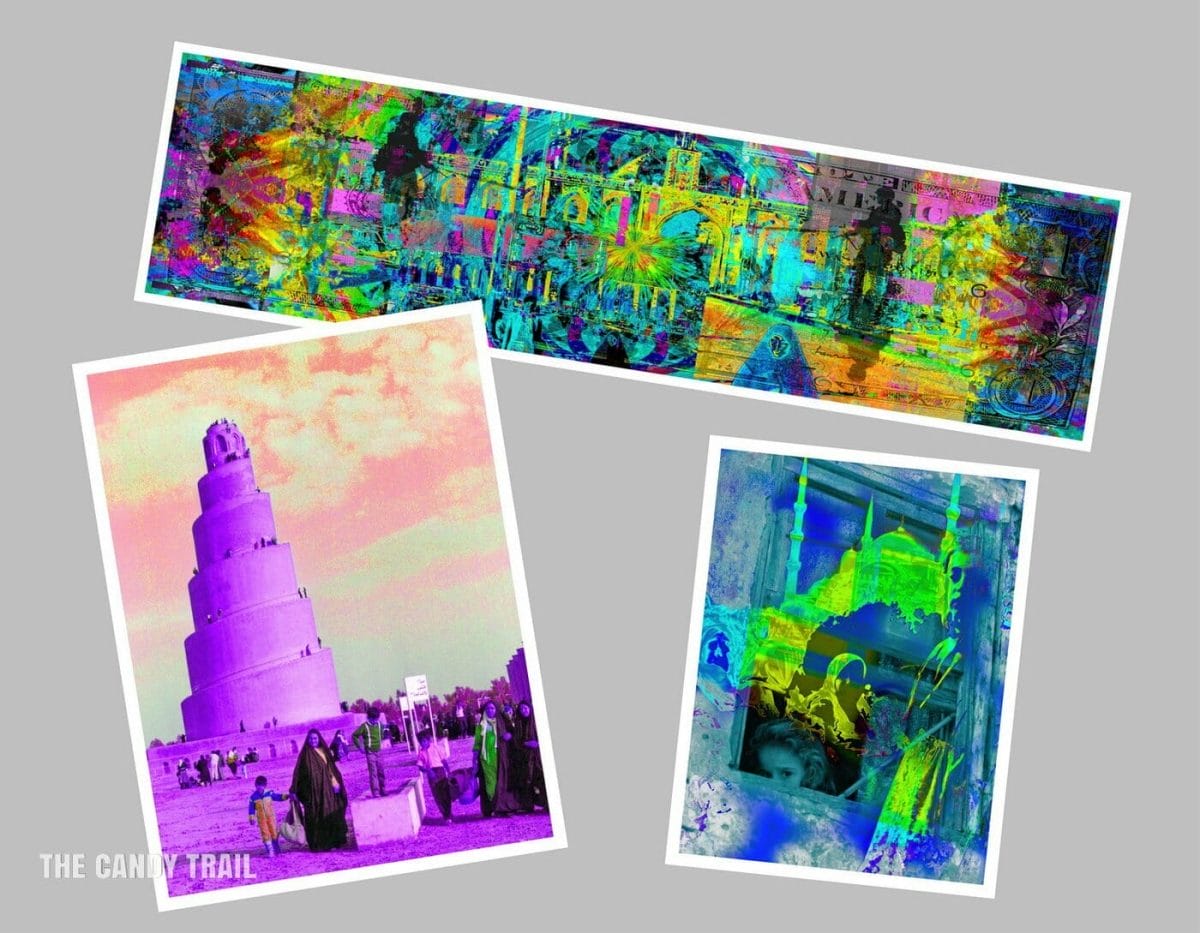 Art Exhibition by Michael Robert Powell in 2006 @ Thistle Hall, Cuba Street, Wellington, NZ.
New Zealand – 2006