The island is surreal.
Sailing thru a narrow rocky gap into a submerged volcanic crater.
Jagged rim of the volcano rising around you. The black crust torn with shards of snow.
On the dark shore, ruined buildings and giant storage tanks crushed by a gray misty sky.

---
Human occupation began on Deception Island in 1911
---
Norway established a whaling station, that closed in 1931 following a slump in whale oil prices.
The British Navy – in 1944 – made a base here that after the war became a science research station.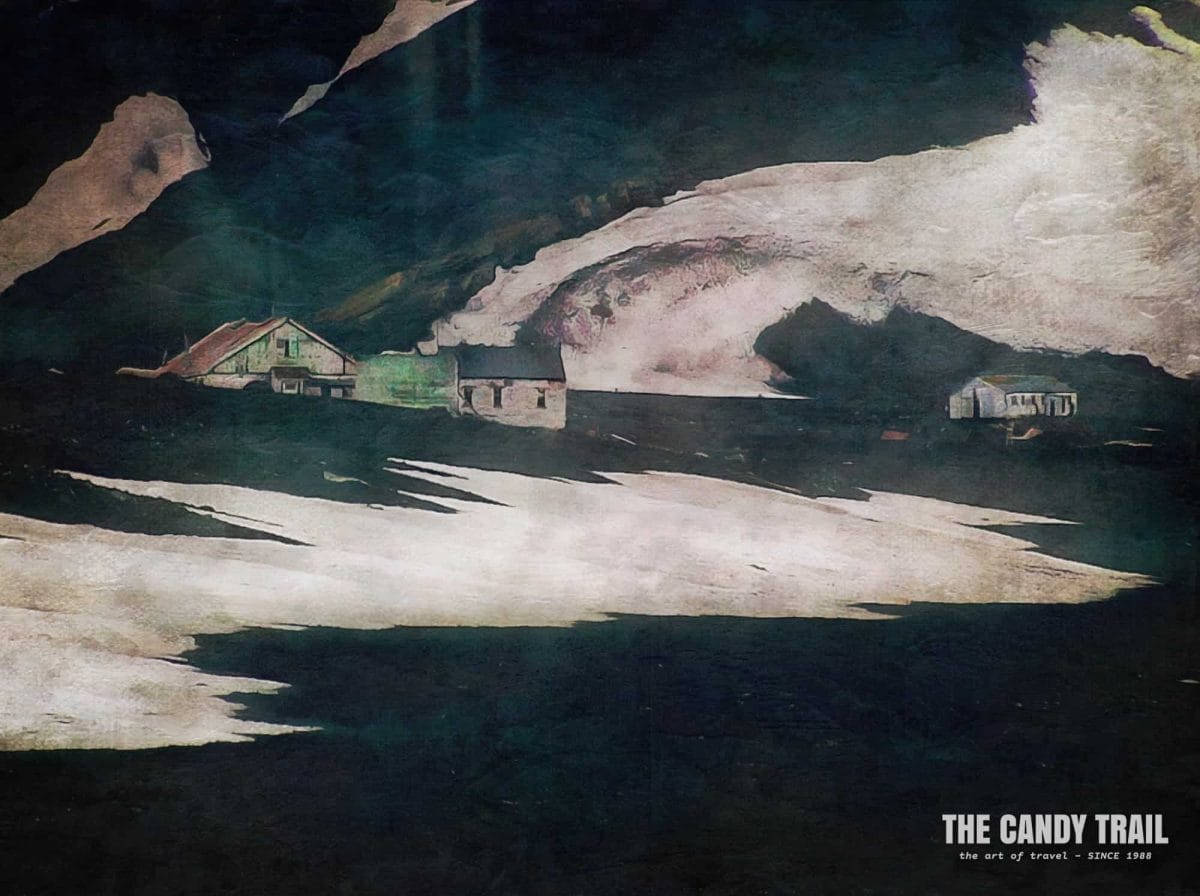 The base was occupied continuously until 1967, when a volcanic eruption forced an evacuation of the base.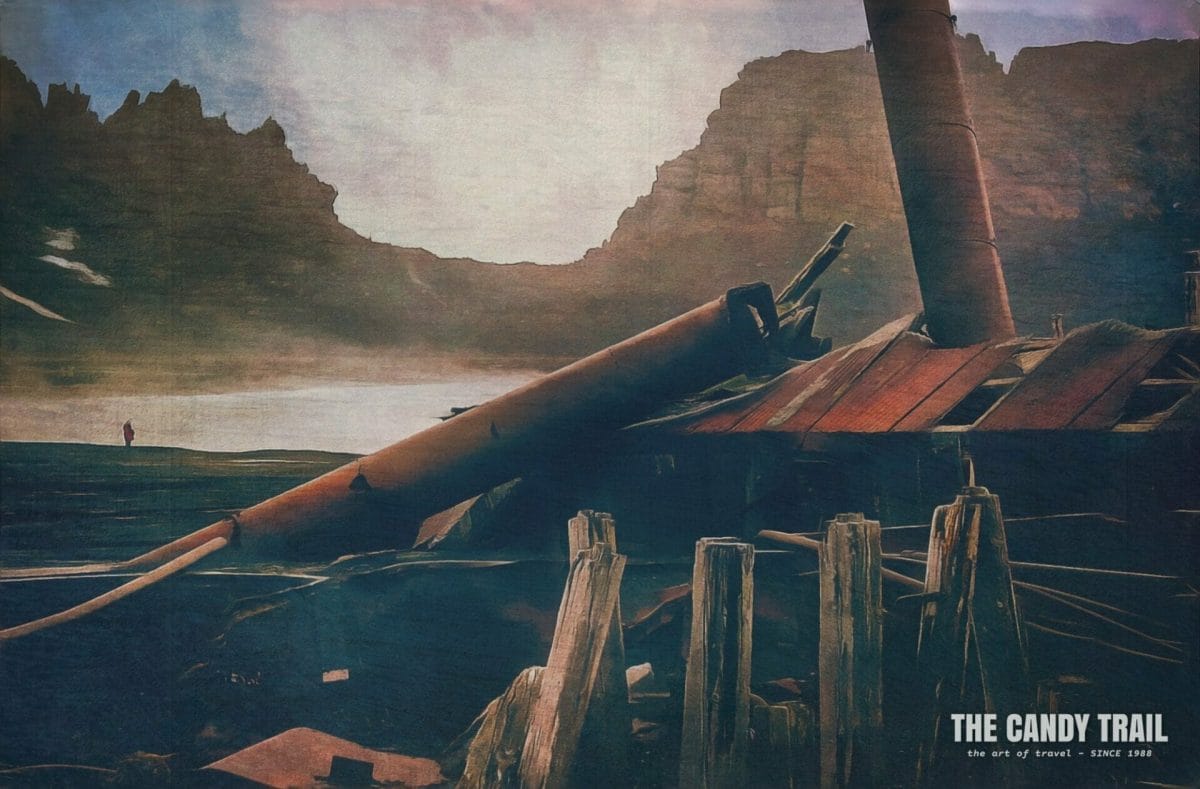 Then in 1969, as a mud-flow destroyed most buildings during a second eruption, they abandoned the Deception Island base permanently.
Travels in Antarctica – 2003