Walking along the half-frozen Yellow River for about 7 kilometers, I turn and climb the hill to Lijiashan ( 李家山 ) – excited to see a village of cave houses recessed in a valley of terraces.
---
CONTENTS:
Revisiting in 2020 – Is it still worth it?
---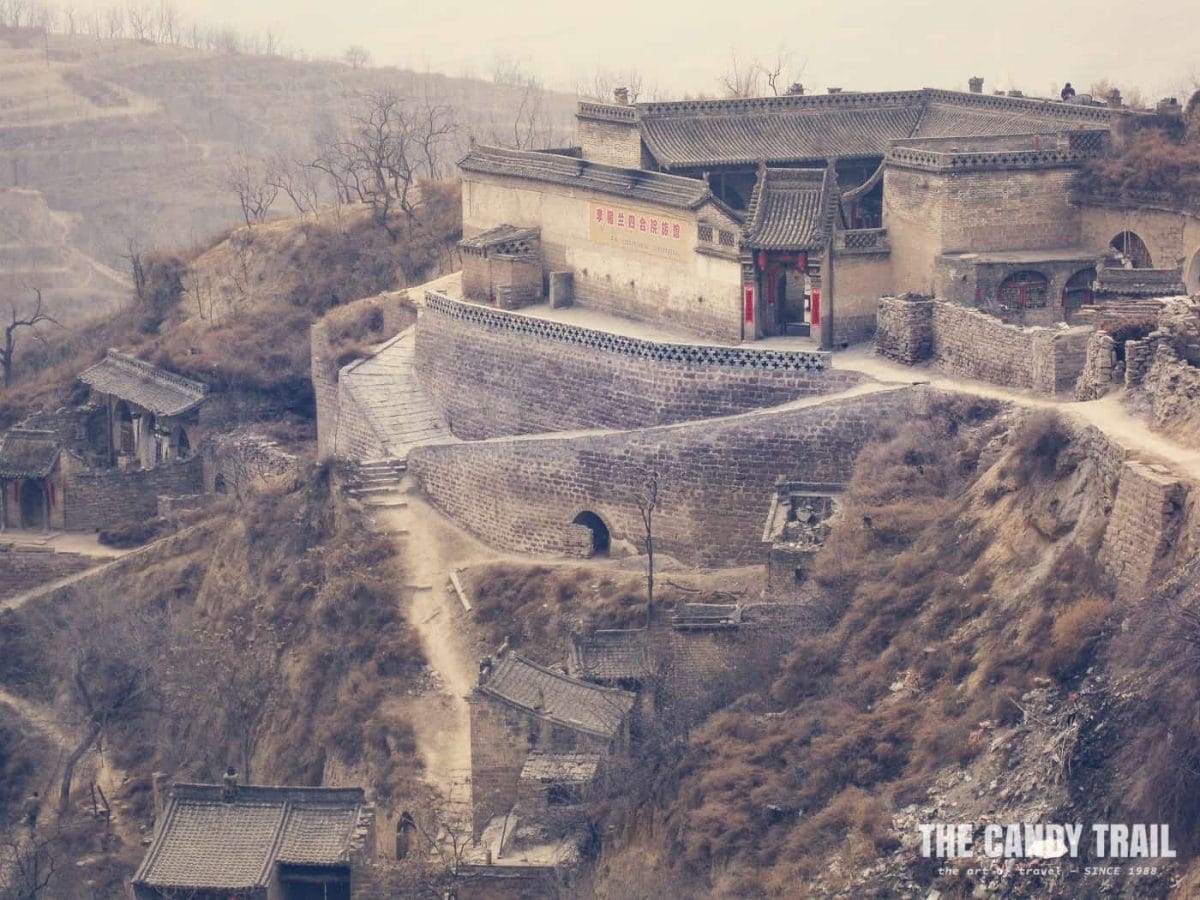 For around 5000 years, the people of Shanxi Province have lived in cave houses.
It makes sense as the earthen-surrounds means cool housing in the scorching summer and relative warmth during the brutal winters. (Another plus is that earth is good sound-proofing.)

Lijiashan – Li Family Mountain – is a Ming-era settlement (550 years old) that was home to wealthy merchants from the nearby Yellow River trading port of Qikou.
Today, the village is home to farmers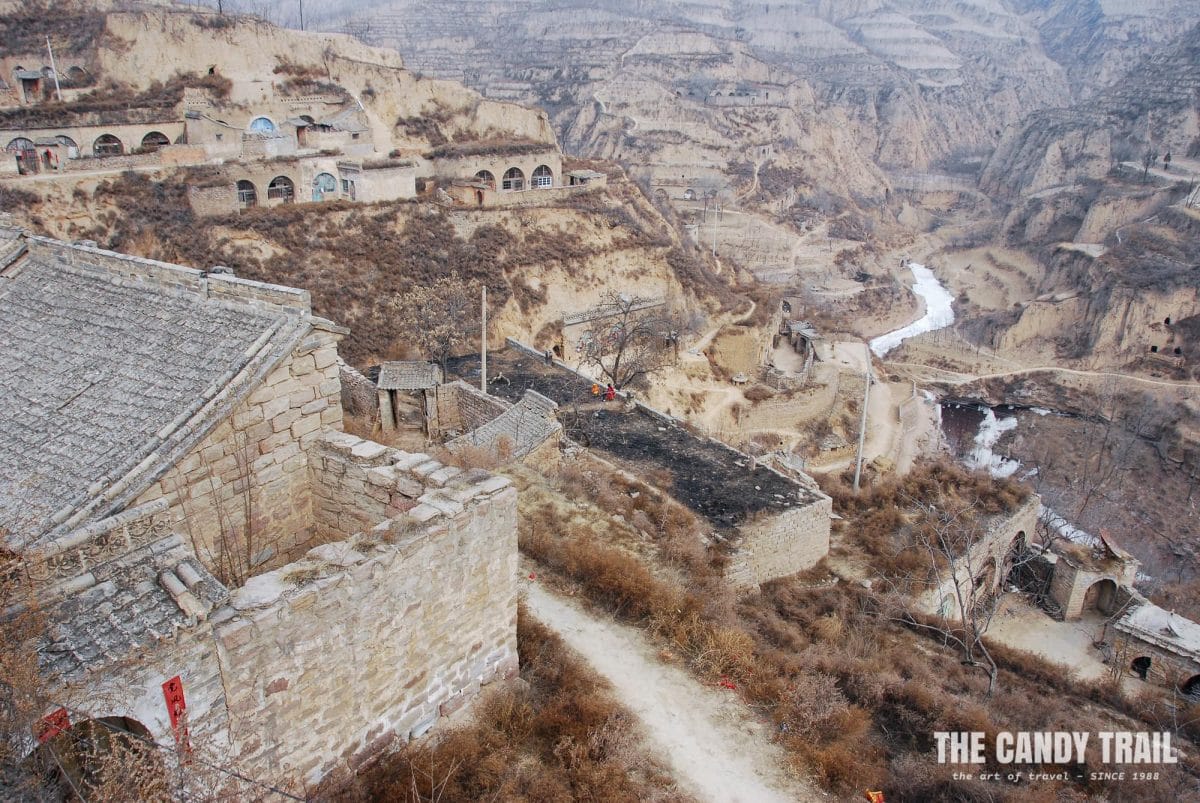 Some cave houses in Lijiashan can be rather fancy, not just holes dug into the hillside, but built with stone-brick facades and tiled interiors, surrounded by courtyards.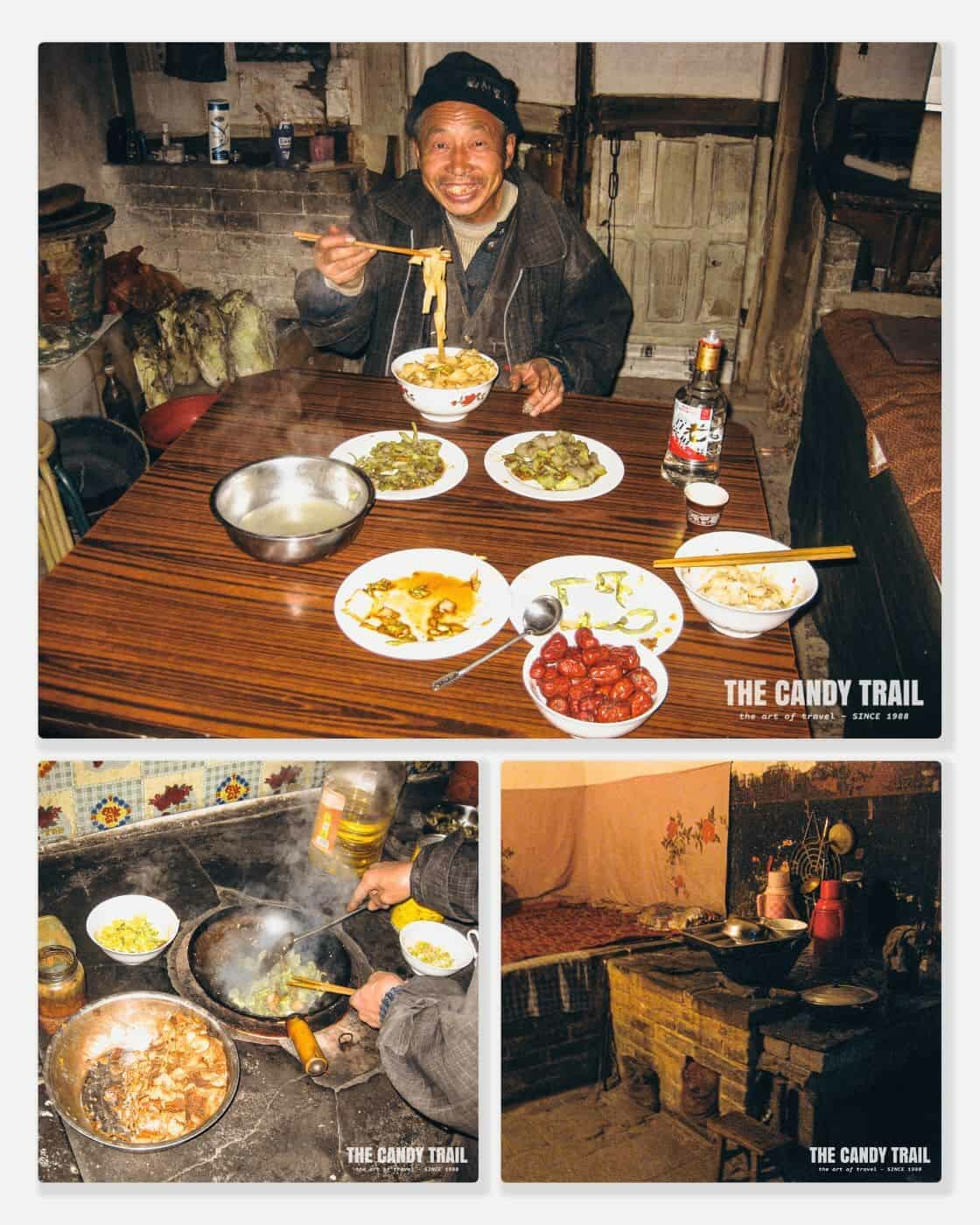 I slept on a Kang bed – a brick base that doubles as a bed and daytime seating area.
Now, in winter, heat from the coal fire cooking area funnels under my bed, providing warmth day and night, with a roof-vent to allow smoke outside.
---
How to Get to the Cave Houses of Lijiashan
---
Transportation schedules often change – so I won't bother listing anything except to say, one of the best ways is to bus-hop by going to a bus station.
Start at Pingyao – yes, visit China's best preserved ancient walled-city – and get a mini-bus to Luliang Lishi coach station ( 吕梁离石汽车站 ).
Then grab one of several daily mini-buses to Qikou ( 碛口镇 ), which will take up to 3 hours. (NOTE: You have to come this way if using public transport, but Qikou is an ancient river-port town also worth a visit.)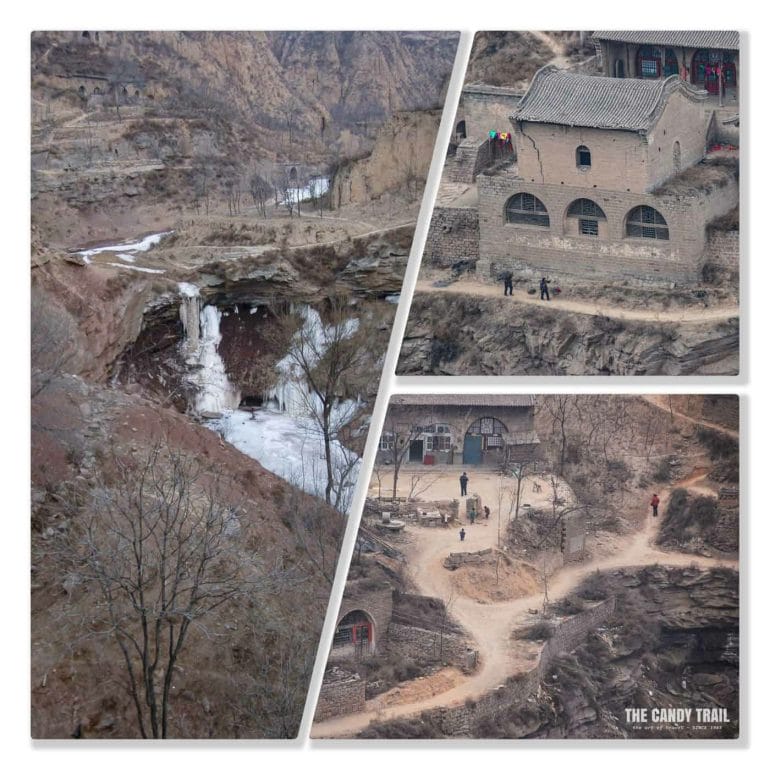 Back in the day, I walked from Qikou about an hour along the Yellow River and uphill to Lijiashan (but you can hire a taxi there now as the walk is nowhere near as scenic as it once was: construction + beautification, alias).
Maybe you'll leave Qikou and go directly to Taiyuan ( 太原市 ); it's a 5 hour trip.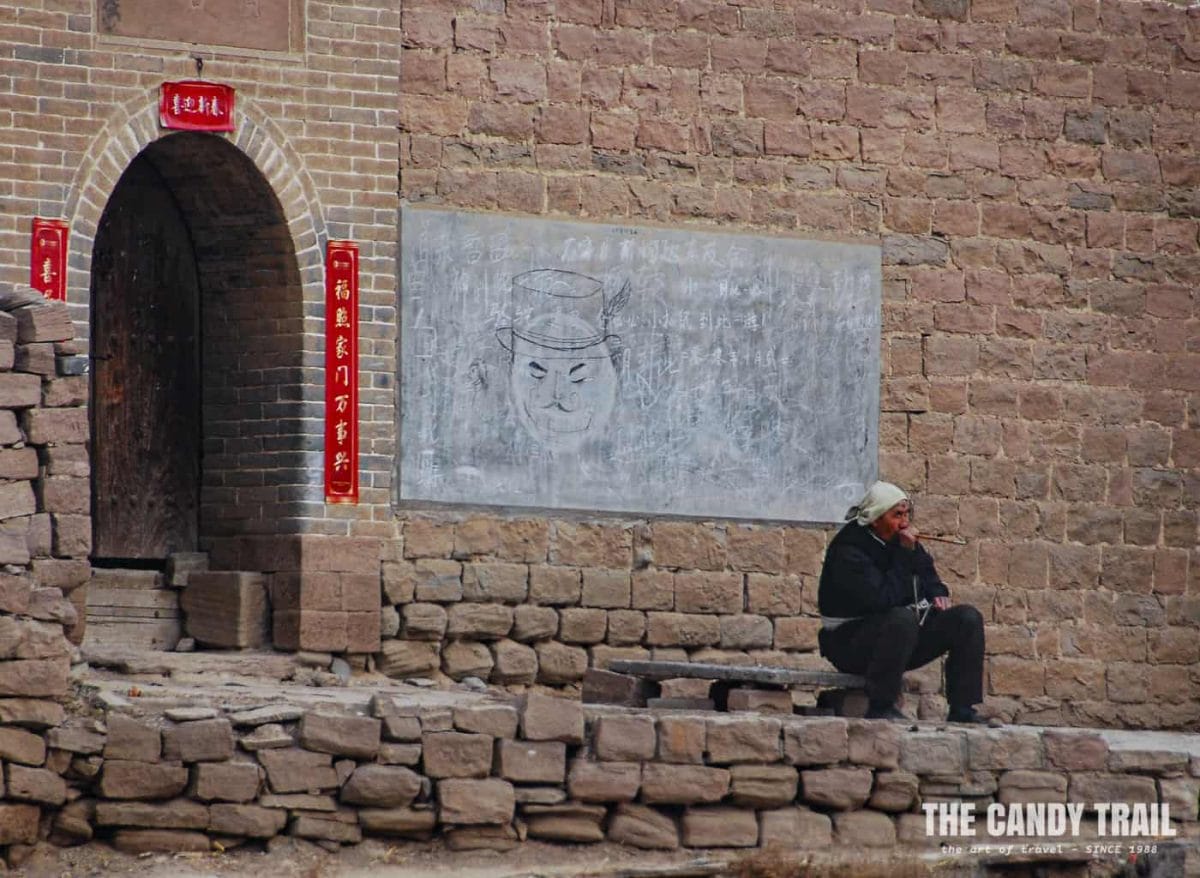 In 2011, I stayed in Lijiashan village for 2 nights and along with journey time there and onwards, you really need 4 or 5 days – if including a night in Qikou – to do the journey justice, traveling leisurely and without stress.

This area is not one you want to rush thru, so take it easy and wander at the local pace!

My advice – MRP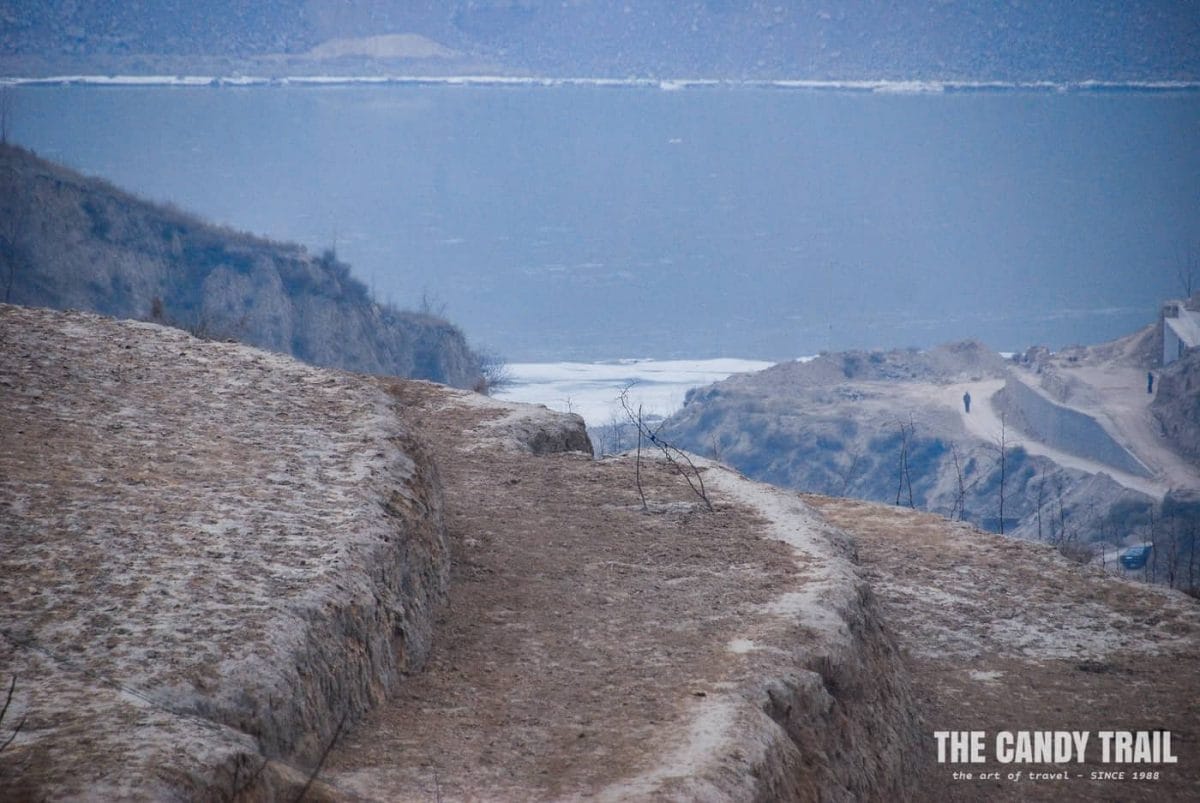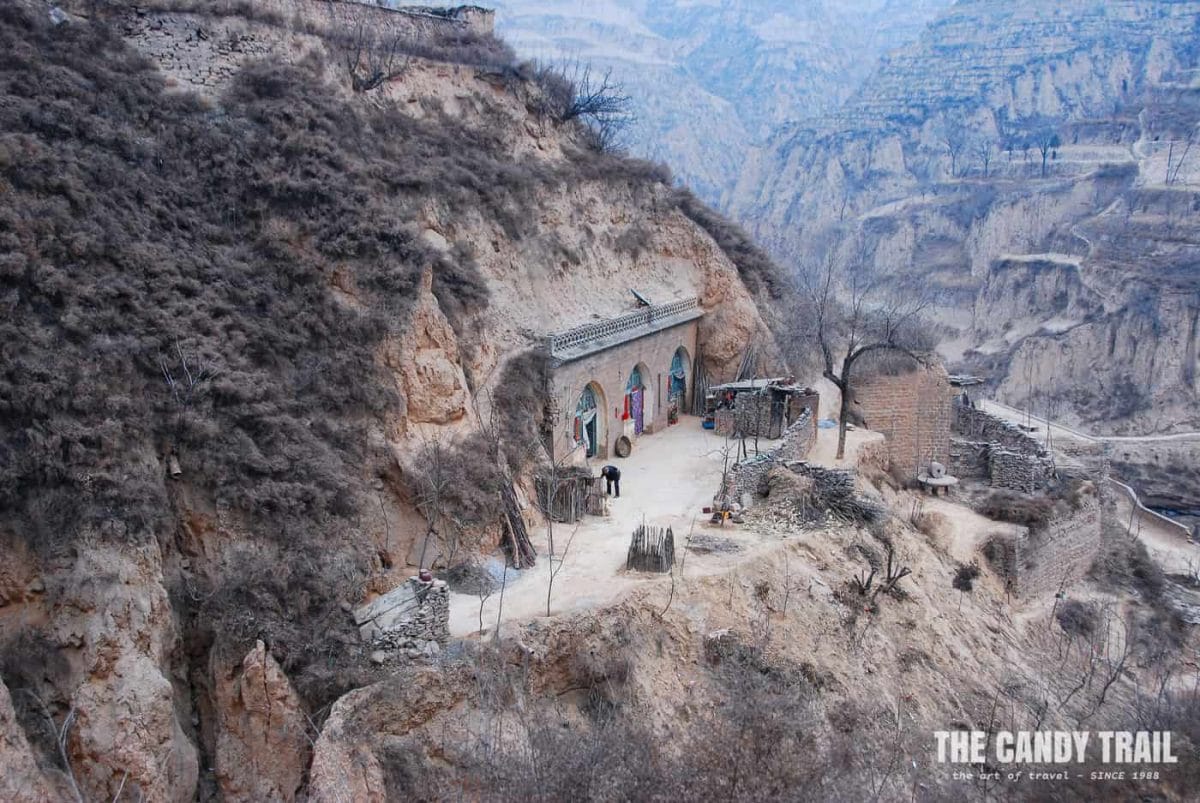 ---
Revisiting the Cave Houses of Lijiashan in 2020
---
Traveling Shanxi province in our van, Wei and I wanted to visit (revisit for me) the cave houses.
Now, a major road cuts up the valley and a large car park is being built, along with public toilets.
It was searing hot.
And unlike the winter of 2011, the barren frozen surrounds were green.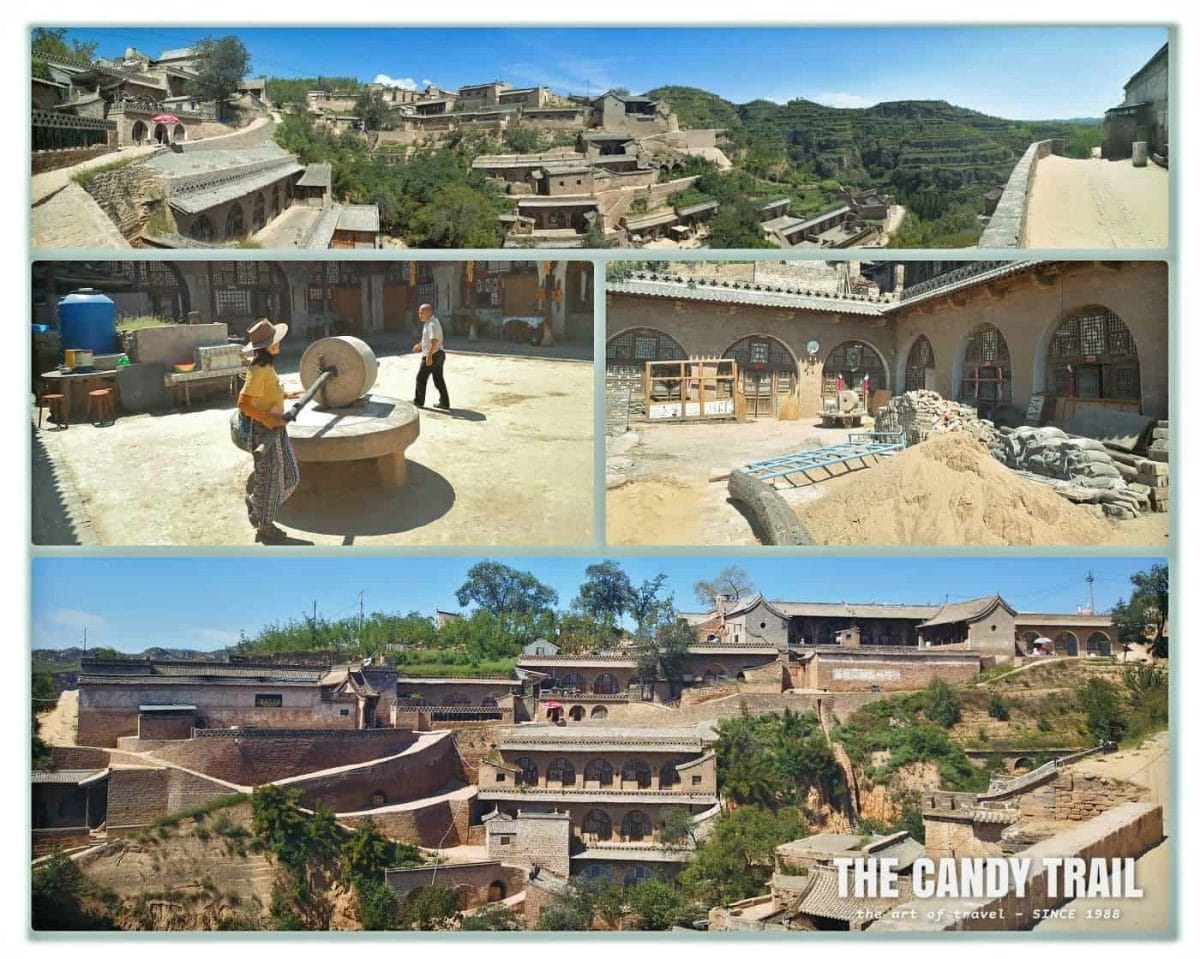 ---
Is it still worth visiting Lijiashan Village?
---
The revisit was disappointing.
Instead of a quaint living village that I so fondly remembered, it's now like a deserted outdoor museum.
The center of the village has been renovated, and paths paved, and the work is ongoing. Apparently, within the next 2 years, construction will be complete and entrance tickets will apply.
The family I'd stayed with had moved out, and the house now accommodated workers involved in the renovations. The few remaining locals sold produce.
In 2020, inhabited houses in Lijiashan number about 10 – down from 50 in 2011.
Yet the village will soon be reborn – this time as another Chinese Disney-tourism site, with hip guesthouses, restaurants and associated kitsch.
Yes, Lijiashan remains impressive for the first-time visitor.
Just get there before it becomes a maddening tourist zone.
Travels in China – 2011 + 2020