The Basílica de Nuestra Señora de la Caridad in El Cobre is Cuba's most-sacred site.
They attribute miracles here to the "Black Virgin".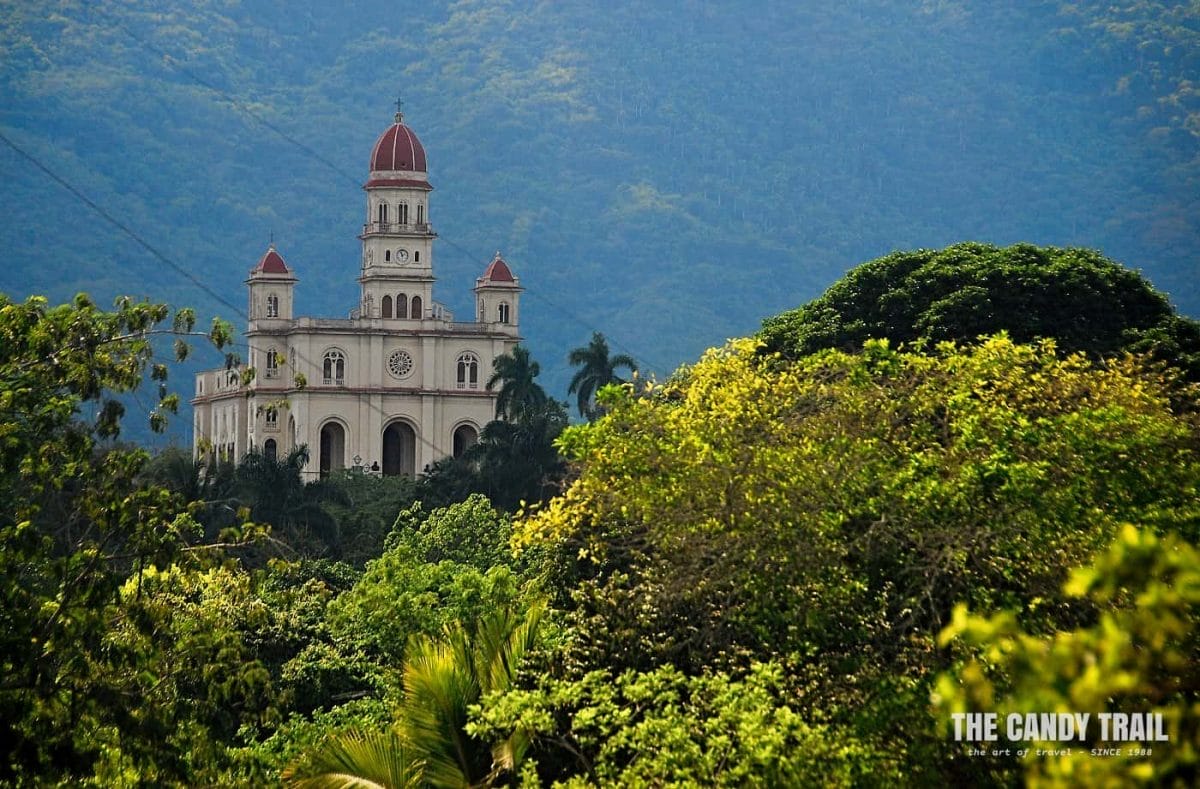 ---
The Black Virgin of El Cobre
---
According to legend, the' Black Virgin of El Cobre'—also known as "Cachita"—was found in the Bay of Nipe in 1608.
Happened upon by 3 fishermen lost in a storm, they saw the statue bobbing in the sea.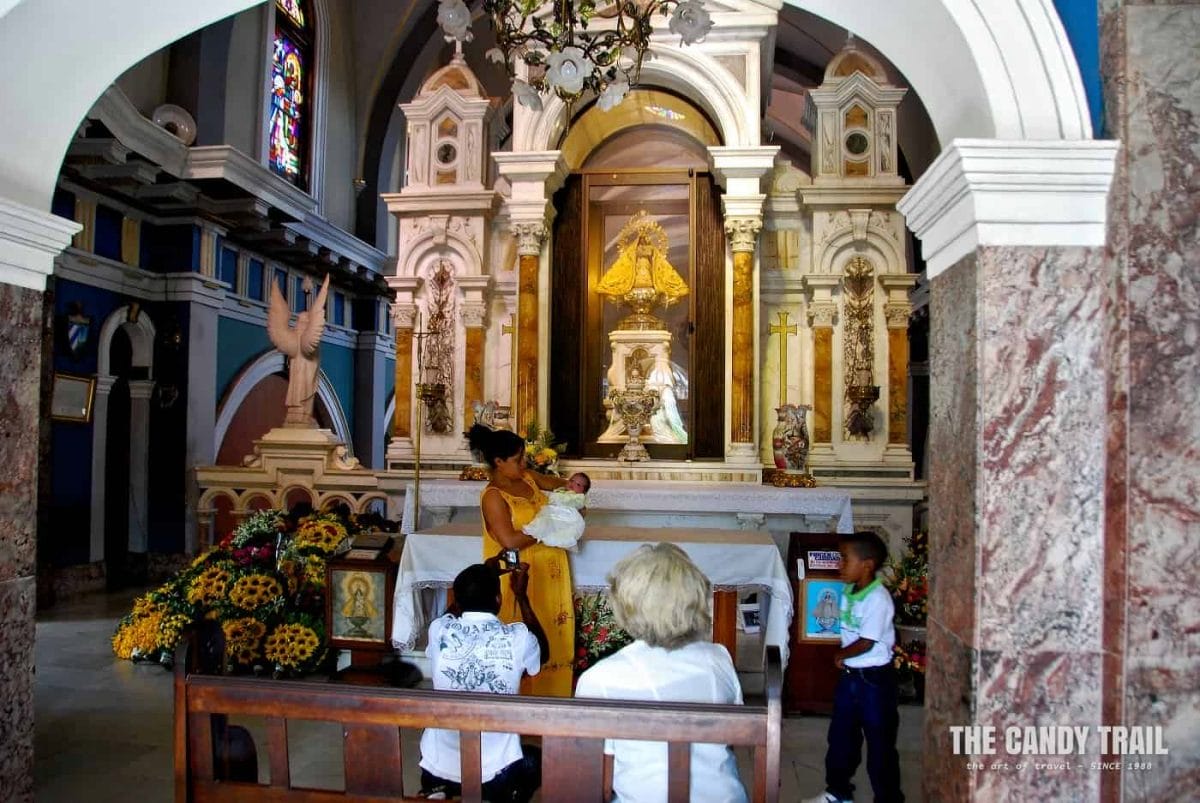 On this 30cm-high, wooden statue was the inscription: "I am the Virgin of Charity".
In her left hand, she carried the child Jesus and, in her right, a golden cross.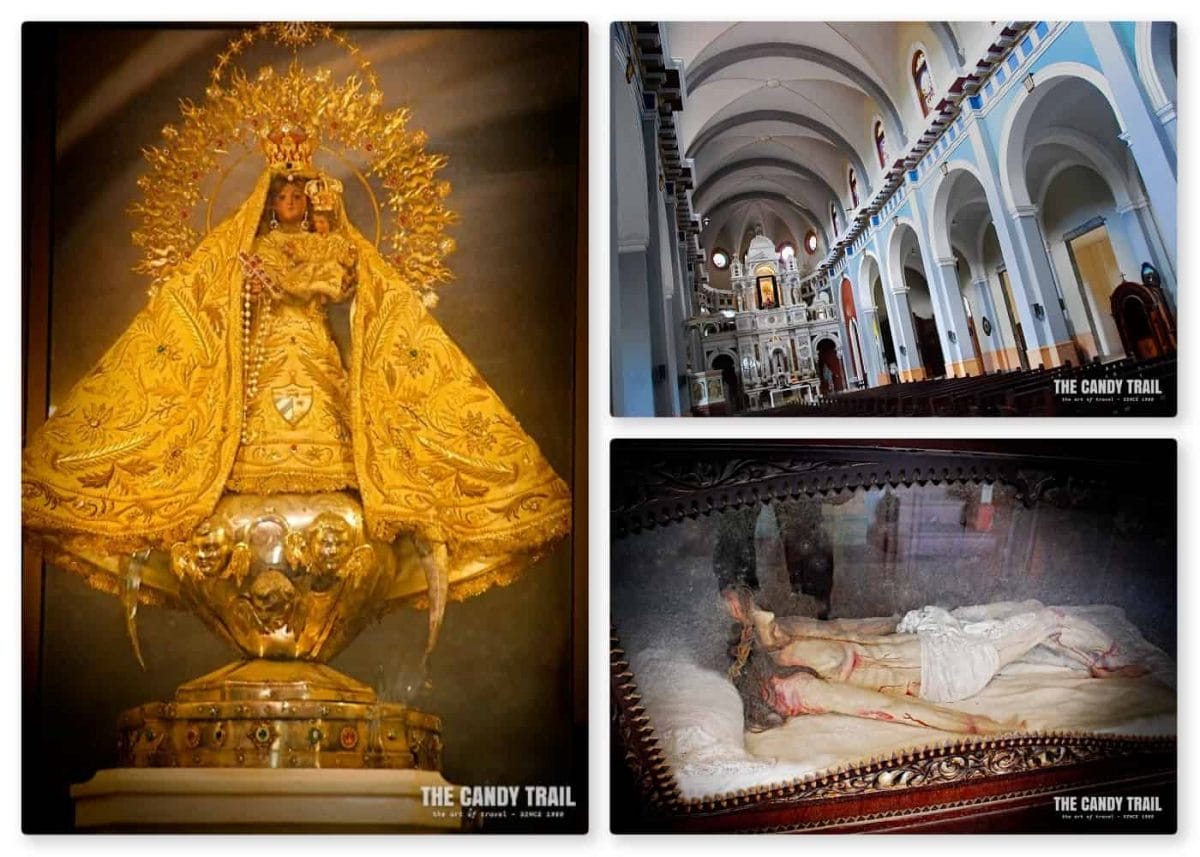 Saved from the fury of the ocean, the grateful anglers took the statue to El Cobre, where over the years, the Virgin's said to have performed many miracles.
---
The Basilica of Nuestra Señora del Cobre dates from 1927
---
In her honor, Cubans built a hermitage in 1916, and Pope Benedict declared the Virgin of El Cobre the Patron Saint of Cuba.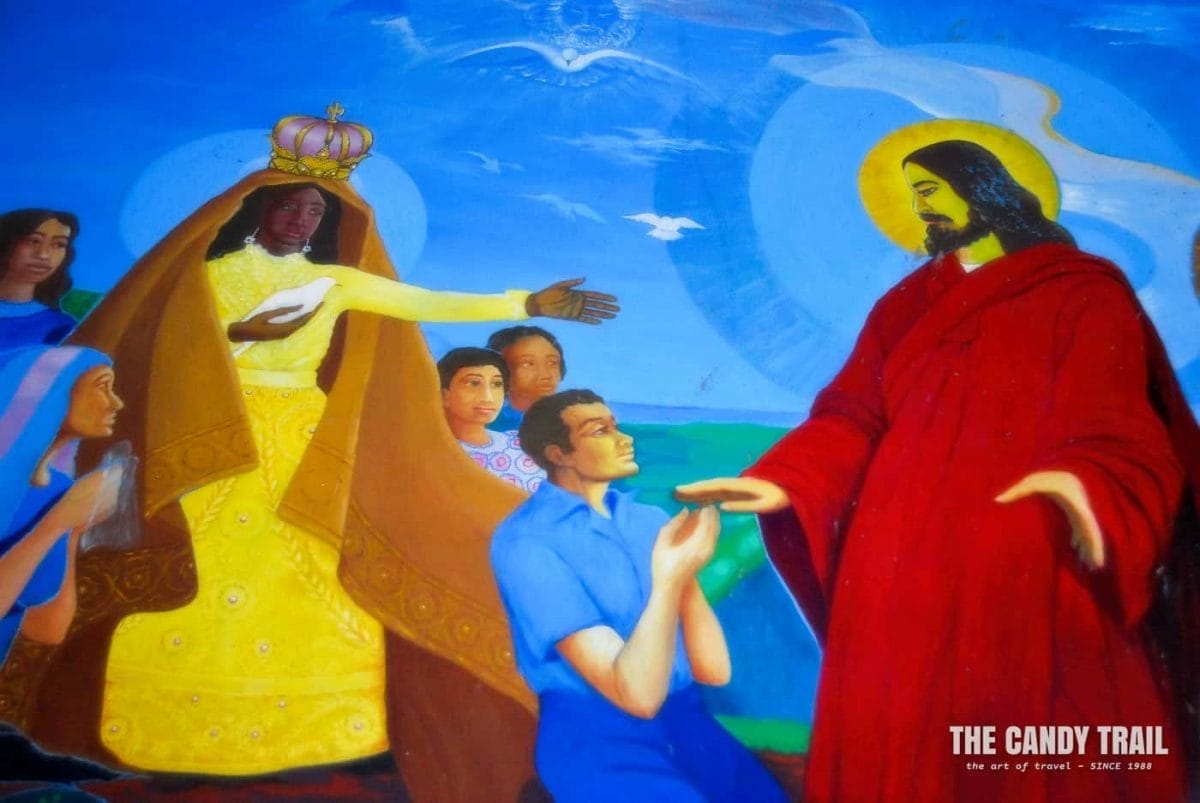 In 1988, Pope John Paul II crowned and blessed her.
However, a sanctuary has existed on the El Cobre site since 1648.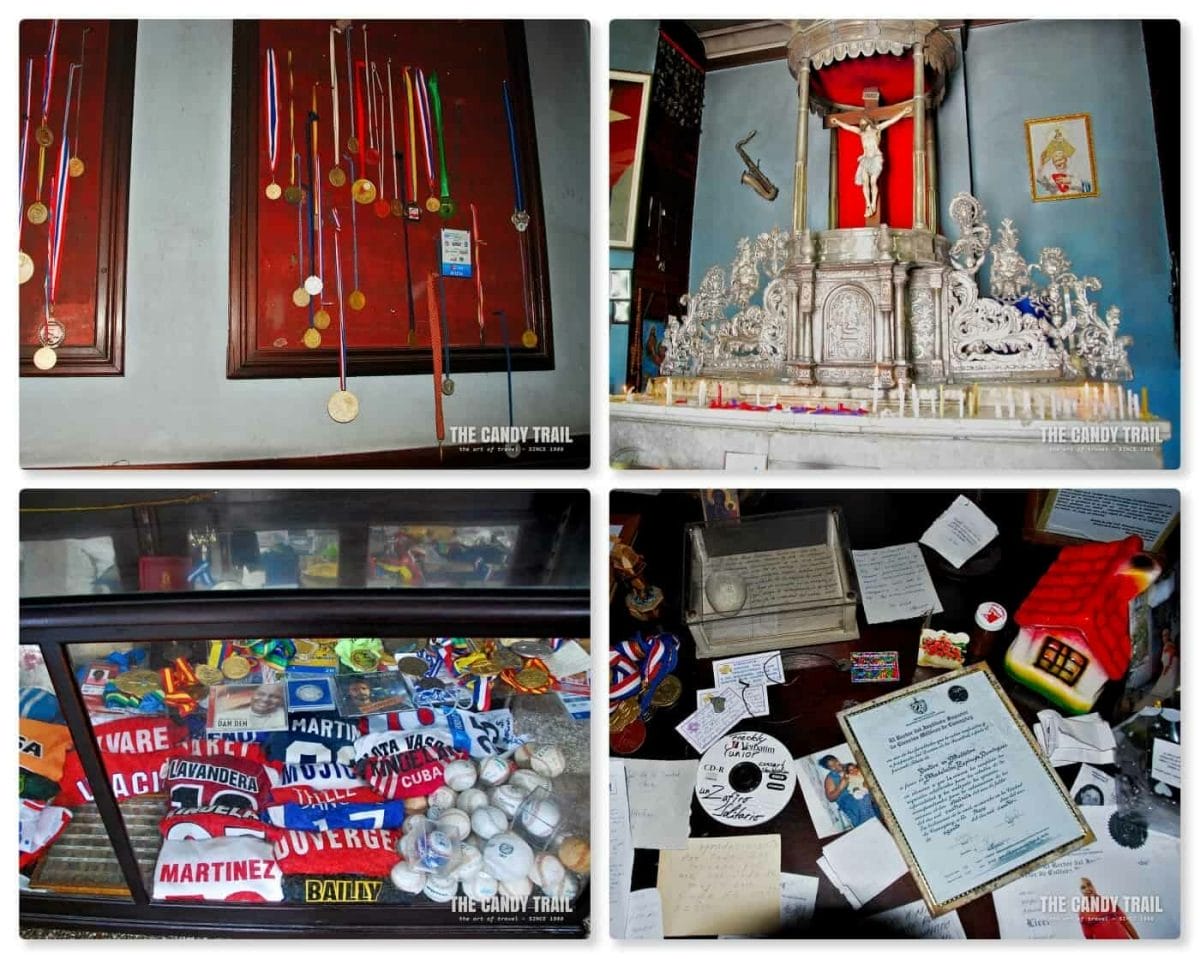 ---
Hemingway at El Cobre
---
Among the masses of pilgrims to visit El Cobre was – Ernest Hemingway (who enjoyed years living in Cuba).
He left his Nobel Prize for "The Old Man And The Sea" here as an offering.
It was within a glass case (until some idiot stole it; but they recovered it) and now, it's hidden from the public.
---
Getting to the Basilica de Nuestra Señora del Cobre
---
Best done by hiring a taxi, but it's also possible to get to El Cobre by public bus from the city of Santiago de Cuba.
It's about 20 km away.
The day I visited El Cobre was remarkably quiet; sometimes there can be vast crowds.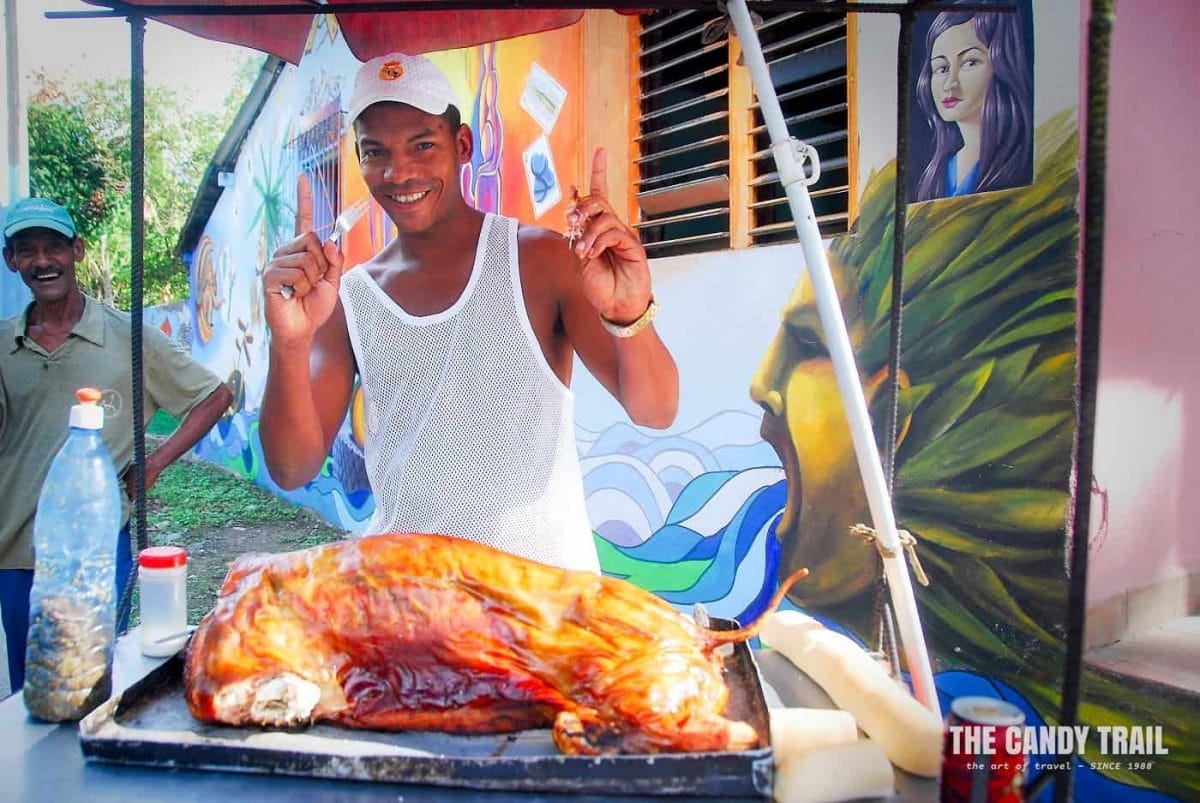 Travels in Cuba – 2009